Las Vegas tech startup creates app to stop distracted drivers
November 12, 2015 - 3:02 pm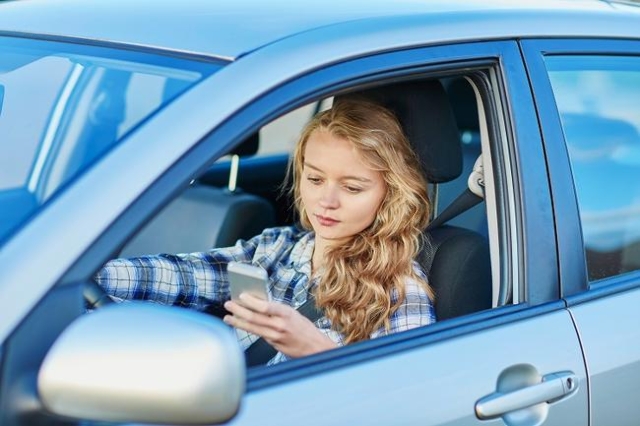 The thought of someone texting while behind the wheel of a vehicle is a scary thought no matter who it is. However, with alarming statistics such as, "10% of drivers under the age of 20 involved in fatal crashes were reported as distracted at the time of the crash," the thought is especially alarming if you know a teen driver.
Because of these disturbing statistics, a Las Vegas tech startup has created an app to help curb distracted teen drivers from utilizing their cellphones while operating an automobile. Text Safe Teens, who recently won Cox Business' entrepreneurial award competition Get Started Las Vegas, has launched the app "Drive Safe Mode" to hopefully put an end to drivers being distracted by their cell phones.
From disabling the phone to alerting the drivers' parents, "Drive Safe Mode," which is free and compatible for both Androids and iPhones, offers a variety of ways designed to stop drivers from using their phones while driving.
One way the app works to implement this strategy is by utilizing GPS navigation. "Drive Safe Mode" monitors the vehicles location by tracking its acceleration. If the app picks up that the vehicle is in motion — meaning it's moving at more than 5 mph — it will automatically block usage to the phone.
Once the phone has blocked usage to the phone, parents will receive a notification to alert them of the phone being used while the car was accelerating. When the parent receives the notification, they can login to their account and shut the phone down remotely.
Going beyond that, if your tech-savvy teen attempts to shut off the app while they're driving, parents will also be notified that they attempted to disable it.
Although the app works to keep teens from using social media. text messaging or anything else they could desire to do while driving, it doesn't completely block the phone from function.
Parents can set up an account on the app's website, they can list a specific set of contacts that can be contacted in an emergency situation. So, beyond allowing the phone to dial "911," as an example, you could also put "Dad" on the list of pre-approved contacts.
According to the masterminds behind the app, the application's potential isn't limited to just teen drivers. They say businesses can also benefit from the technology as a way to monitor and control employees' using mobile devices while driving company owned vehicles.
Similarly, the creators of "Drive Safe Mode" have also released an app that works to disable phones during set times, for instance, the duration of the teen's school day, called "SchoolZone Mode."
Contact Caitlin Lilly at clilly@reviewjournal.com. Find her on Twitter: @caitiesmith