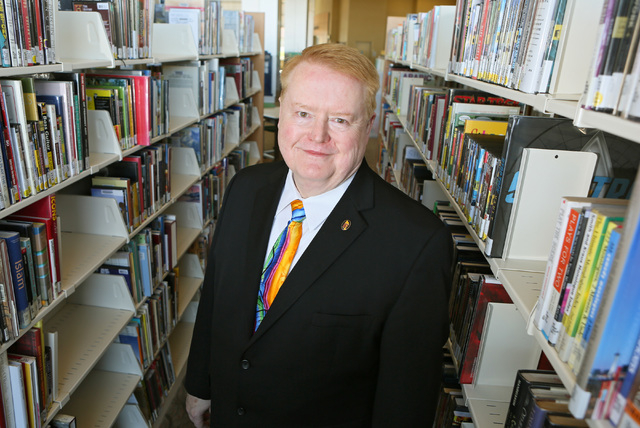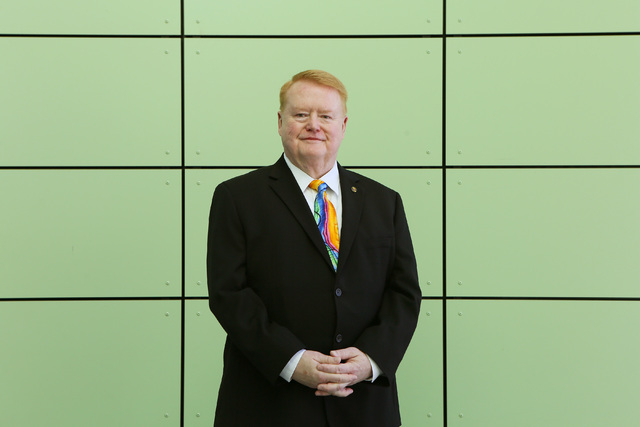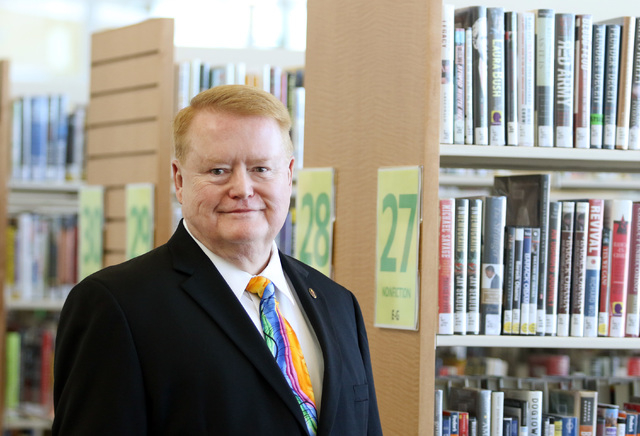 Vegas Voices is a weekly question-and-answer series featuring notable Las Vegans.
Ron Heezen's mission as executive director of the Las Vegas-Clark County Library District includes a decidedly 21st-century imperative: helping the sprawling and well-regarded district continue its evolution from solely a place to get books to a technology-savvy organization that can connect patrons with whatever they might need in an increasingly wired universe.
Heezen came to the district in September 2014 after having headed library districts in northwestern Louisiana; Frisco, Texas; and Omaha, Neb. He now oversees a district that in 2014 received the National Medal for Museum and Library Service from the Institute of Museum and Library Services for the innovative ways in which it served the valley's residents during the recession.
Yet, while Heezen continues to navigate the district into an increasingly technological future, he retains a keen appreciation — gained, maybe in part, through an uncommonly mobile childhood in which the local library served as a comforting constant — of how libraries continue to serve as community gathering places and places where patrons can improve their lives.
We talked with Heezen recently about the library district he heads, the changing face of libraries and his own favorite library memory.
Review-Journal: If someone hasn't been to a local library branch over the last few years, what might surprise them?
Ron Heezen: I think they would be most surprised by all of the advances in technology. The library is becoming more and more technologically oriented. We are also there to help people discover themselves, or when they are applying for a job, or trying to get Social Security or any other benefit. They would find a staff there to help them find their way in life.
R-J: In a day when people can check out library books and other library materials electronically from home, how can libraries continue to build a sense of community among patrons?
Heezen: I think everybody still craves that human connection. The library is a place where people come to find a book discussion group or other people with the same passion, or who want to advance in the community. We have all the media, we've got online books, downloadable movies and music, and it's all free, but (the library is) that 'third place' — the first place is home, the second place is work, and the third place is where people would go to connect. That can be the library. It can be Starbucks. It used to be the town square in Southern towns. Here, we have libraries, and they're ubiquitous throughout the community. And, of course, that new building in East Las Vegas, that's the last piece of the puzzle. People have libraries close by to use as places to connect.
R-J: Is there a danger that libraries' evolution toward more technology might eventually overshadow their traditional role as a place to get books?
Heezen: We still have all the books. So the library can be anything a person wants it to be, and as we are transforming our libraries throughout the district, we still have quiet study areas and places where children can come, and (patrons who) want to avoid noises and all the hassles of daily life can come here and do that. Or, they can come here and meet like-minded individuals. Those are the different roles the library can be to everybody.
R-J: How have your expectations of heading the district meshed with the reality of heading the district?
Heezen: Las Vegas has exceeded my expectations because of the passionate staff. When I toured libraries (here), I really wasn't expecting to be offered a position. But when I walked into different libraries and saw the passion with which staff was serving the public, that captured me. I said, 'This is where I want to be.' "
R-J: Do you have any favorite library memories of your own?
Heezen: When we lived in Los Alamos (New Mexico), my memory was, every afternoon it would cloud over and rain. We were on the edge of the mountains, and it rained just enough to make every playing field muddy. So I would sit for the 2½ hours it took everything to dry out and read every afternoon, and the Mesa public library in Los Alamos (had) not only books that intrigued me, but the people there were the kindest people. That's what I like about Las Vegas. I see libraries absolutely mirroring what I found as a child.
Read more from John Przybys at reviewjournal.com. Contact him at jprzybys@reviewjournal.com and follow @JJPrzybys on Twitter.