March 2016 First Friday listings
February 28, 2016 - 8:16 pm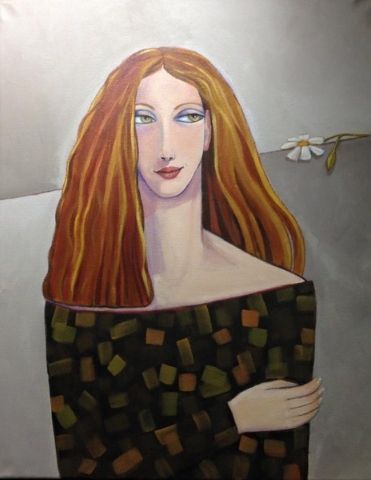 The First Friday arts festival is scheduled from 5 to 11 p.m. March 4 at venues throughout the 18b Arts District in downtown Las Vegas, near the intersection of Charleston Boulevard and Main Street. Live entertainment, artists' booths, food vendors and more are planned. Admission is free. On-street and paid parking is available close to the event, but spaces fill up early. Visitors are cautioned to avoid parking in unauthorized parking areas, such as vacant lots, as they may be subject to towing.
The theme for March is Edible Arts, and the event is set to focus on food both as inspiration for art and as art itself with an edible art sculpture in the welcome area, chef demonstrations happening on stage in between musical performances and an organic farmers market. The organizers hope to bring the arts festival back with monthly themed events announced in advance to allow galleries, artists and other interested parties to participate.
The event is set to include artists, the artisan bazaar, food trucks, music, live art demonstrations, a Kidzone and Dance Department. Visit ffflv.org.
Preview Thursday is planned from 6 to 9 p.m. March 3. It presents an opportunity to see many of the galleries and shows before the crowds on Friday.
Galleries planning to participate in March's First Friday include:
The Arts Factory, 107 E. Charleston Blvd.
— Jana's Red Room: Multidisciplinary installations incorporating sculpture, drawing, painting, and ceramics by Su Limbert. Mixed media work by Tankbilt. Drawings and paintings by Sean Jones. Small works by local artists in the Salon Gallery. Visit janasredroom.com or call 702-454-3709.
— Sin City Gallery: "Seductive Simplicity," works by Francois Dubeau. Visit sincitygallery.com or call 702-608-2461.
— Peacenart Studio: "Figuratively Speaking Out Loudly," works by Niki J Sands.
— Eden Art Studio and Gallery: "Dream Space," mixed media and sculpture by Daniel Miller. "Feel the Bern," works featuring and supporting Bernie Sanders by local artists. Visit edenartstudioandgallery.com.
— 17 Moons Art Studio: Assemblages by Michael Delacruz. Visit 17moons.com.com or call 702-245-7725.
— Dray Studio & Gallery: New and classic works by artist Dray. Visit instagram.com/draydizzle1 or call 415-748-0713.
— The Corner Gallery: "Gear Up," featuring work by Mojave High School students involved in GearUp, a program that encourages youths to stay in school and take the right courses to succeed in college. Additional featured artists at the gallery include Kaya Fesci of the Art of Stealing Souls photography and acrylics by Nina Piodela. The shows open at 7 p.m. March 3. Visit lasvegascornergallery.com or call 702-501-9219.
— Wonderland Gallery: "Split: An Exploration of Duality" by Steve Anthony. Works by Lynne Adamson Adrian and Kat Tatz. Visit tinyurl.com/eklectica or call 702-686-4010.
— Bona Fide Art Studio & Gallery and Union House, 917 S. First St.: Works by GEM Artistry, Roux & Bones, Bubblegum Nightmare, Two of Imps, Mark Goddard, Down & Nerdy, Durty Hippy Hands, and K & A Crafts. Visit tinyurl.com/BFartgal or call 702-762-7077.
— City of the World, 1229 S. Casino Center Blvd.: Paintings by Sharon Courtney. Visit cityoftheworld.org or call 702-523-5306.
— Guerrilla Artz Factory, 1113 S. Third St.: The Guerrilla Kage Art project has moved to this new location and features live painting by new and established artists. Contact Alan Nevada at tinyurl.com/alannv.
— Clay Arts Vegas, 1511 S. Main St.: "The Cup Show," a nationally juried group show featuring cups with an artistic flair. Visit clayartsvegas.com or call 702-375-4147.
Downtown Spaces, 1800 Industrial Road
The studio plans to celebrate First Friday from 6 to 10 p.m. March 4. Visit dtspaces.com. Confirmed activities include:
— Spectral Gallery: "The Crystal Crypt and Beyond," a closing reception for the Philip K. Dick Tribute Show featuring work by Albert F. Montoya, Cody Williams, Creeptoons, Dasha Biggs, Dub Williams, Eric Michael Hancock, Fika Art, Flavia Chan, Gabriel Edwards, Genevieve Santos, Hooked Hands, Jacob J. Gallegos, Jared Andrew Schorr, Jska Priebe, Karli Janell, Kiyoshi Nakazawa, Mike Biggs, Powell Studios and Rodger Revilla.
— Wasteland Gallery: Art by Freakdogs.
— NEST studio & multi-sensory project: "The Reading Room."
— ISI Studio: Isi Group grand opening of new, bigger space and a meet-and-greet with information on upcoming classes.
— Skin City Body Painting and Gallery: "A.K.A.," a group exhibit showcasing four local artists who answer to another name: Mowgli, aka Steve Moffett; Dr. Lepper, aka Justin Lepper; Norma Jean, aka Nikki Bray; and Recycled Propaganda, aka Isaac Zevalking.
— Soul Stroke: "Lady in Red," a step-by-step paint lesson. The cost is $25. Visit tinyurl.com/ffmarst.
Ironing Board Mafia on the Stagecoach.
Hard Hat Lounge: After-party featuring Kinderwhore, a tribute to the female bands of the '90s, including Hole, L7, Babes In Toyland, Bikini Kill, The Breeders, The Cranberries, Tracy Bonham, Liz Phair, 7 Year Bitch and more, and DJ Morpheus Blak spinning nothing but female-centric bands from the '70s, '80s and '90s.
— Compiled by F. Andrew Taylor, View staff writer