Poetry collection features voices of 95 poets from Clark County
Updated June 24, 2017 - 3:49 pm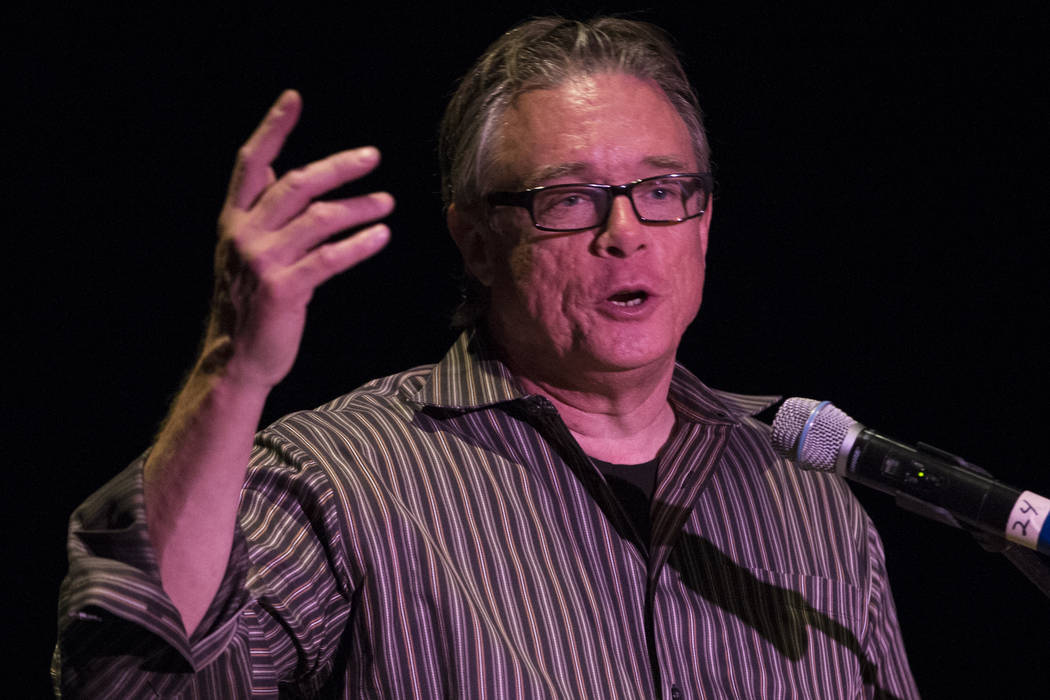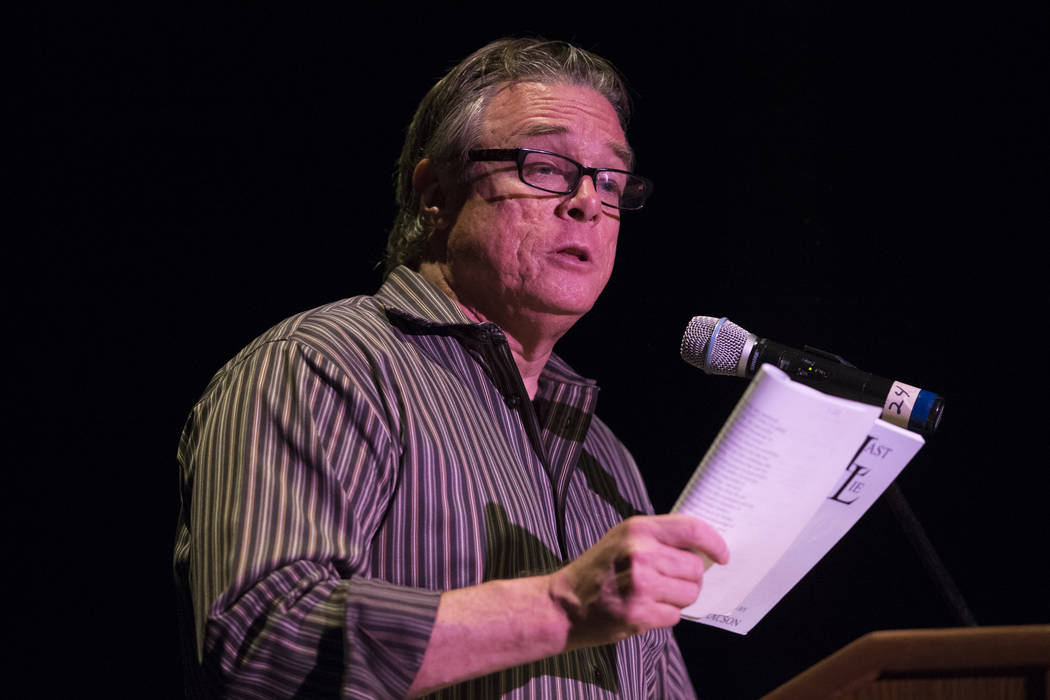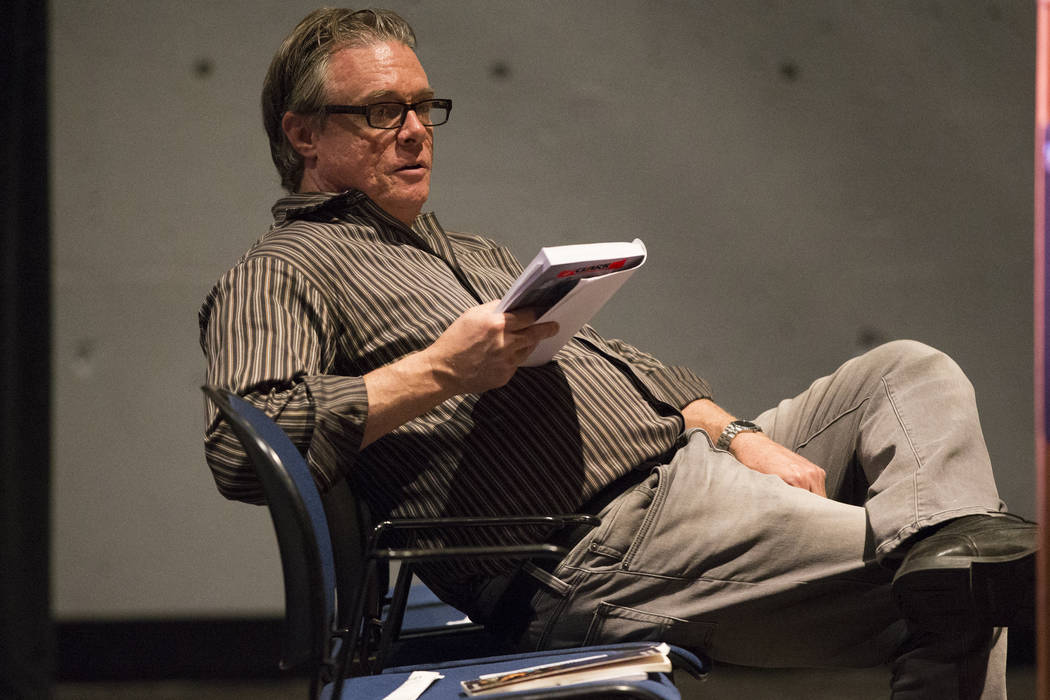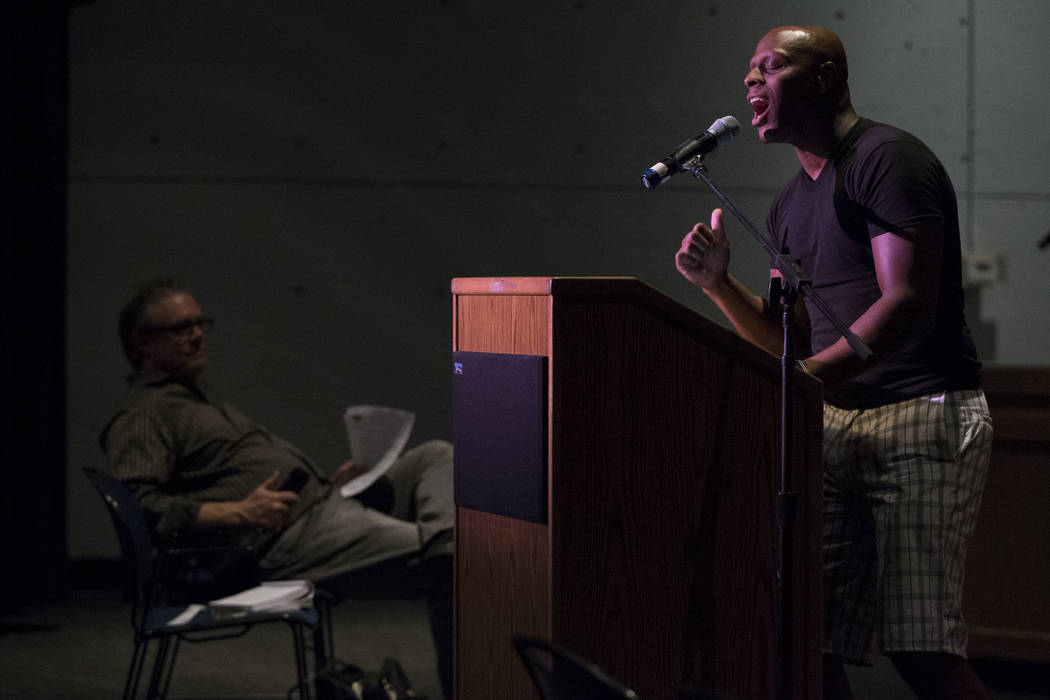 Consider it Bruce Isaacson's going-away present — even though he's not actually going anywhere — and maybe even a promise fulfilled.
Two years ago, when Isaacson began his term as Clark County's first poet laureate, he made it a priority to publish an anthology featuring Clark County poets before his term ended.
Fast forward: Isaacson's term as poet laureate expired May 31, and that promised anthology, "Clark: Poetry from Clark County, Nevada" (Zeitgeist Press, $18) was introduced last weekend during a reading and book release party at Winchester Cultural Center. (Four additional readings/signings are scheduled in July and August.)
Isaacson has been publishing books of poetry since the mid-'80s. But he says "Clark" is the most ambitious work his press has published.
"This one took me about a year longer than was expected," he says. "But the thing is done. That's what matters: 280 pages, 95 poets, 12 Clark County artists. We're really proud of it.
"We've given (readers) a quality medium that befits the quality in our local community. This was the apotheosis of my time as poet laureate for Clark County. For me, it's a gift to the community, a gift back to the community."
Isaacson also is pleased that his successor as poet laureate, Vogue Robinson, played a large part in making the privately funded anthology come together.
"It just worked out that she succeeded me," Isaacson says. "I wasn't on the (selection) committee, but I couldn't be more pleased. She's done a lot of work on the anthology."
Finding candidates for the anthology began with "a general call to the community," Isaacson says, as well as taking recommendations from other poets.
"I took a lot of input from Vogue," Isaacson says. "I always say her taste is excellent."
He laughs. "It's similar to mine, which means I think it's excellent."
Poet candidates also were recruited by Robinson and Isaacson at readings they'd attend. For example, Isaacson heard poet Andy Kenyon read "Hope for the Flowers (Thai Food)" and was floored by the piece.
"I went to her and said, 'Give me that one. I love that one,' " Isaacson says. "It's such a great plea for diversity … of being able to love somebody.
"So there was a lot of that, where I would go out and hear a work at a reading and go tap someone on the shoulder and say, 'Hey, can I get a copy of that?' And Vogue was doing the same thing."
Isaacson met Charlene Stegman Moskal — three of her pieces appear in the collection — in a poetry workshop he has run for the past two years.
"She started writing at the workshop and went" — Isaacson makes a steep upward arc with his hand — "whoosh, just like this."
"It's pretty amazing," Moskal says. "I came to the workshop one day and haven't left since."
Isaacson enlisted Bakeem Lloyd for the anthology after hearing him read his piece "What They Will Find When They Exhume Pablo Neruda's Body" at a reading. Lloyd's poems have been published elsewhere, but he says "Clark" is a way to honor the valley's poetic vitality.
"The thing I always tell people is how good the poetry scene is," says Lloyd, although "until Bruce created a hub for everyone to focus around, it felt more scattered to the winds than other places did. But we've got talent."
Rodney Lee, who has been reading his poetry here since the mid-1980s, says the anthology "validates what's already been going on here. It's really proved Las Vegas, Clark County, we have a voice."
Isaacson hopes "Clark: Poetry from Clark County, Nevada" will inspire Southern Nevadans to define Clark County and Las Vegas on their own terms.
"Our city has historically been defined by outsiders, by 'Fear and Loathing in Las Vegas' and Michael Ventura, all fine writers who have had huge national impact," he says.
"But we are starting to get a voice out from the people who live in the community itself, and that voice is quite different than that other one that is either advertising for hotels and tourism and gaming, and also different from the kind of frenetic, gonzo thing."
Readings
Several poetry readings have been scheduled to celebrate the release of "Clark: Poetry from Clark County, Nevada." All are free and open to the public.
■ 5:30 p.m. July 1 at Barnes & Noble Book Fair, 567 N. Stephanie Street, Henderson.
■ 5 p.m. July 15 at The Writer's Block, 1020 Fremont St., in downtown Las Vegas.
■ 2 p.m. July 29 at West Charleston Library, 6301 W. Charleston Blvd.
■ 7 p.m. Aug. 23 at Sharing Reality at E-String Bar, 2031 W. Sunset Road, Henderson.
Contact John Przybys at reviewjournal.com. or 702-383-0280. Follow @JJPrzybys on Twitter.