R-JENERATION: High school students learning to lead while exploring politics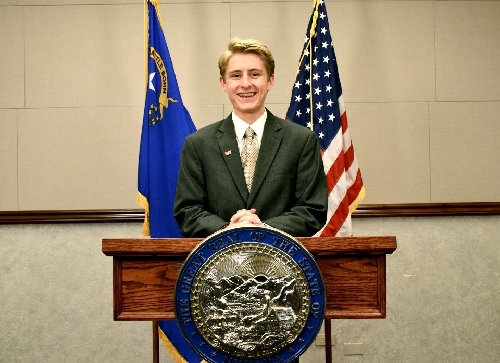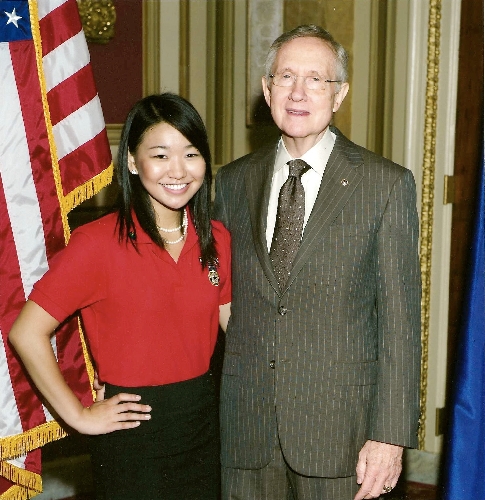 Who cares about politics?
There are PlayStation games to play, text messages to send, homework to do (if the urge strikes), tests to cram for (the night before the exam).
Politics? That subject high school students are forced to take? We'd rather be … doing just about anything else, right?
That might be the perception, but the reality is that more young people are turning out to vote than ever before. The Center for Information and Research on Civic Learning and Engagement reports that voter turnout among young adults rose by nearly 2 million from the 2004 to 2008 presidential elections. That is an increase of 51.1 percent.
That jump comes as no surprise to some Las Vegas high school students.
Alex Bybee, a senior at Bonanza High School, has participated in the fall fellowship program at Obama for America since September. The goal of the program is to prepare future leaders as well as organize and expand President Barack Obama's re-election campaign.
"I applied for the fall fellowship program with Obama for America because I knew that it would develop me as a leader and a political aspirer while still contributing resources to a candidate whose policies align with my own," Bybee said.
He committed to numerous responsibilities, including phone banking, training volunteers, attending community outreach events and meeting one on one with supporters. Bybee expects his hard work and dedication to pay off with the re-election of Obama.
"There is a lot of field work to be done as well as a lot of behind-the-scenes paperwork and reporting," Bybee said. "A fellow has to carefully manage their time to ensure they meet the goals the campaign has set for them each week."
Aside from striving to reach his goals on his political agenda, Bybee said that he has attained invaluable skills from the internship.
"I have learned how to 'switch gears' with different types of people and have really developed my communication skills," Bybee said. "I have learned a lot of my work ethic and have handled constructive criticism with the utmost consideration."
The two major programs offered in Nevada to educate students about the government are American Legion Boys State and American Legion Auxiliary Girls State.
Krishna Thennappan, a senior at Green Valley High School, describes his experience as one that transformed his perceptions of politics and encouraged him to look beyond the smoke and mirrors of ongoing political affairs.
"I thought that politics was messy and shady," Thennappan said. "Not the case. I learned that the power of campaigning, among other things, is really an ideal way of communication with the masses."
Green Valley senior Ashley Martinez agreed, saying her Girls State was a great experience that enabled her to shed her initial discomfort with politics and familiarize herself with the relationships involving the Senate, Assembly and the governor.
"After the session began, I fell in love with the process," Martinez said. "It was humane and understanding and every participant cared about the greater good and making the best decision for Nevada citizens. It wasn't a competition, it was a unified discussion."
Once the AL Boys State and ALA Girls State programs conclude across America, two from Boys State and two from Girls State are chosen to advance to AL Boys Nation and ALA Girls Nation as "senators" to represent their respective programs.
Last summer, Bybee and Miu Suzuki, a senior at Green Valley, were selected as the senators to represent Nevada.
"Girls Nation is a weeklong experience of the most politically minded and politically geared people," Suzuki said. "It doesn't necessarily matter what kind of socioeconomic background you're from or different regions of the whole entire country, you can all come to Girls Nation, which is located in D.C., and basically speak and discuss about politics."
Suzuki said the most defining moment of her experience at Girls Nation was her visit to Walter Reed National Military Medical Center, which instilled pride for U.S. military forces.
"Literally, all the people were our age, around 20 and 21, and already, they had limbs cut off," Suzuki said. "They didn't have arms, they didn't have legs, they were confined to wheelchairs, and they had lost eyesight. I had talked to one of them and they had to wear sunglasses because their eyes were so sensitive to the sun because they used to deactivate bombs within Afghanistan."
After interacting with the soldiers at the center, as well as political figures such as Sen. Harry Reid, Suzuki was able to view politics with a different perspective.
"Being able to see everything come to life, I learned that freedom isn't free," Suzuki said. "You can't take the amount of freedom, amount of access and amount of democracy that we have within our society and just take it for granted."
Suzuki said that Girls Nation helped her decide on a career field of political science and international relations.
"It was a really humbling experience that I will never forget, and I felt like I really need to contribute to our government to help the betterment of people," Suzuki said. "I really want to be able to go to New York City, which is where the UN headquarters are located, and become an intern and be able to see global politics. … I think that'll be such a wonderful experience and opportunity."
R-Jeneration