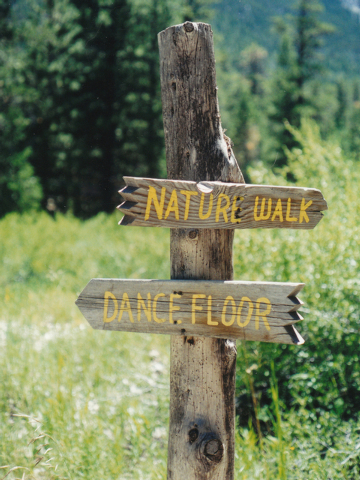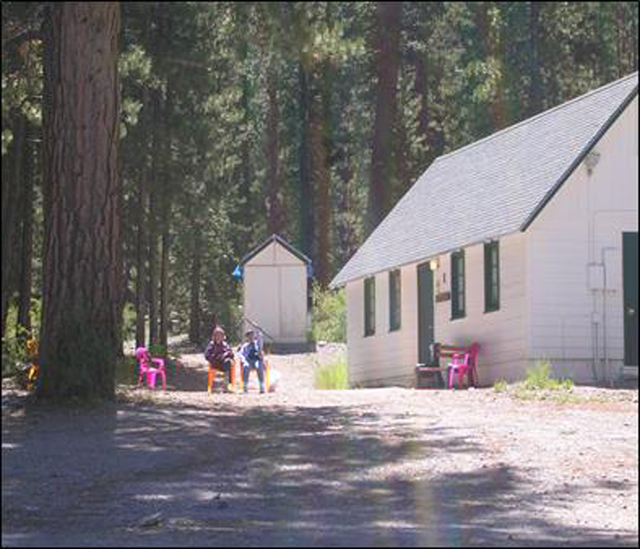 Every year, Lee Canyon on Mount Charleston offers senior citizens an opportunity to relive memories of their youth or create new memories around the campfire.
Camp Silver Pines was created for adults 50 or older to spend three days and two nights in rustic cabins.
"The camp is a great opportunity for active adults to have the overnight camping trip that they never had as a kid or to relive memories from Girl Scout or Boy Scout camp," said Kate Grewe, the camp's director.
Activities are scheduled throughout the day. This year's activities include hiking, outdoor cooking, drawing, bocce ball, pickle ball, tai chi, guest speakers, challenge course, arts and crafts, line dancing, painting, cards and board games.
Diane Olson-Baskin, art activity leader at the camp, plans to teach participants how to create a photo collage, which they can laminate into a placemat, and how to sew photographs by transferring them onto a piece of fabric and embroidering them.
Campers stay in group cabins, eat meals in the group dining hall and share group bathrooms.
Guest disc jockeys and bands are set to perform for a night of dancing, and a guitarist is scheduled to play music for a night around the campfire with s'mores.
In addition, free time is available for hiking, games or reading a book.
"The temperature on the mountain is very nice. It's not too hot or too cold," Grewe said. "The camp is a nice blend of regulars and new people."
A ropes challenge course is planned with trained facilitators to challenge people to explore new heights, Grewe said. Instructors are also scheduled to teach jewelry design and art classes.
Grewe said the camp started roughly 14 years ago, but it was closed for a couple of years during the economic recession.
The camp can accommodate 50 people.
Meals include pancakes, sausage and fresh fruit for breakfast, chicken soup and sandwiches for lunch and baked chicken, potatoes, vegetables and dessert for dinner. Vegetable trays and fruit with dip will be offered for snacks.
Transportation will be provided to the camp. Pickup sites include West Flamingo, Paradise, Whitney and Cora Coleman recreation centers. Participants can also drive their own vehicles to the camp.
Grewe added that the camp will have an emergency medical technician on site at all times, and participants are required to complete a medical release form before attending the camp.
"The camp is such a great escape from the city," Olson-Baskin said. "My favorite activity is to sit by the pond and watch all the wide variety of birds. It's such a lovely atmosphere."
The camp is scheduled Sept. 17-19. Registration is $125 and includes transportation, meals, supplies for all activities and a camp T-shirt. The deadline to register is Sept. 12.
"It's really a once-in-a-lifetime experience," Grewe said.
For more information, visit tinyurl.com/mceekvp or call 702-455-7723 or 702-455-7617.
Contact North View reporter Sandy Lopez at slopez@viewnews.com or 702-383-4686. Find her on Twitter: @JournalismSandy.