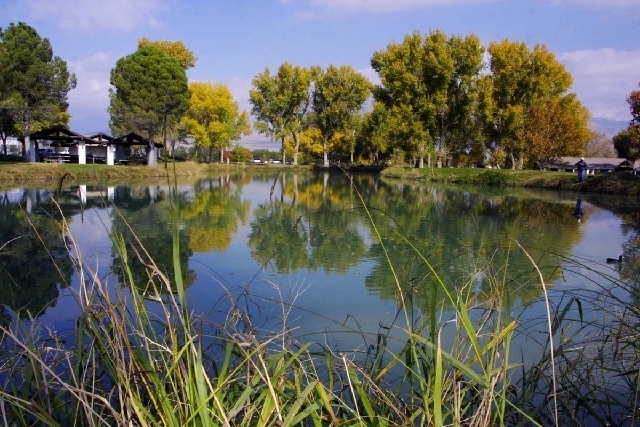 Lakes at Floyd Lamb Park at Tule Springs in northwest Las Vegas have been closed following the discovery of 15 dead ducks in the area.
In a statement early Friday, city officials said they made the decision out of "an abundance of caution" so the water can be tested.
"Other waterfowl and ducks seem to be healthy and doing fine in the park, but in an abundance of caution, the city has decided to close the lakes to fishing," the statement said.
The Nevada Department of Wildlife will help conduct tests, the city stated.
"Our agency vet has been acting in an advisory role to parks and rec," Nevada Department of Wildlife spokesman C. Douglas Nielson said.
The dead fowl will be sent to the National Wildlife Health Center in Madison, Wis., for testing.
"With their symptoms and the time of year, it's probably avian botulism," Nielson said. "If the circumstances are right … it will grow and the birds are susceptible to it."
Nielson said that avian botulism is common and exists in the wild naturally, and that will probably be the first thing they test for at the health center.
These are a preliminary assessment and are subject to change depending on the test results.
Avian botulism is not harmful to people, although high levels of hygiene should be maintained if someone comes in contact with a dead bird carcass.
Typically, lakes at the park are open for fishing but it won't be allowed during the closure. The rest of the 680-acre park at 9200 Tule Springs Road remains open to the public.
Contact reporter Benjamin Spillman at bspillman@reviewjournal.com or 702-383-0285 . Contact reporter Rochel Leah Goldblatt at rgoldblatt@reviewjournal.com or 702-383-0264.