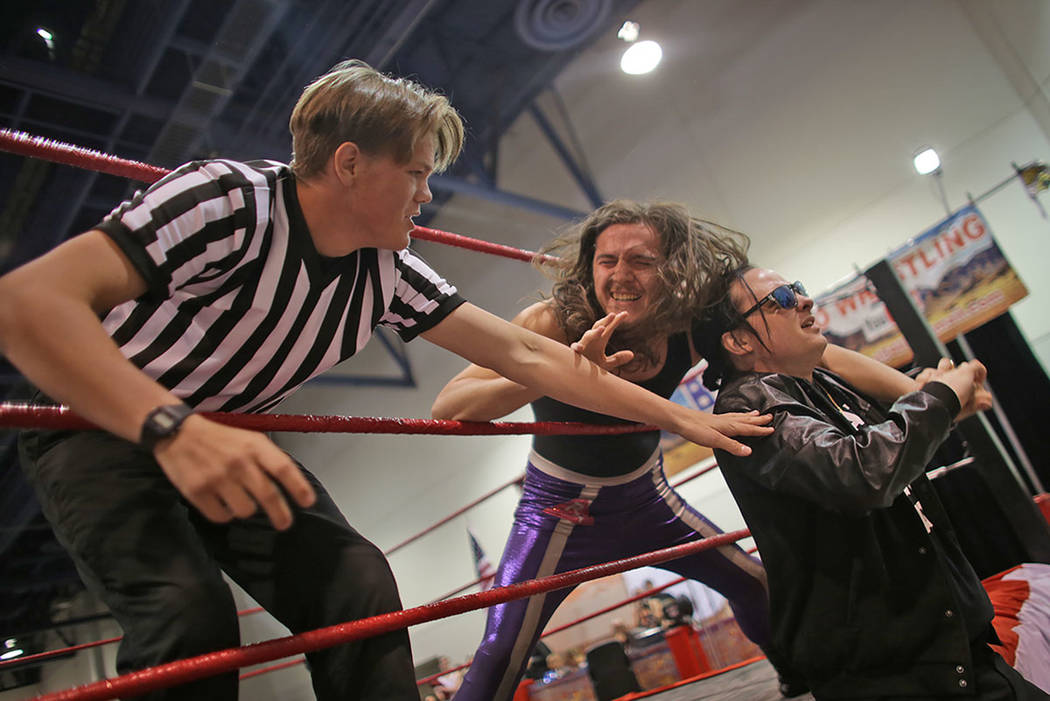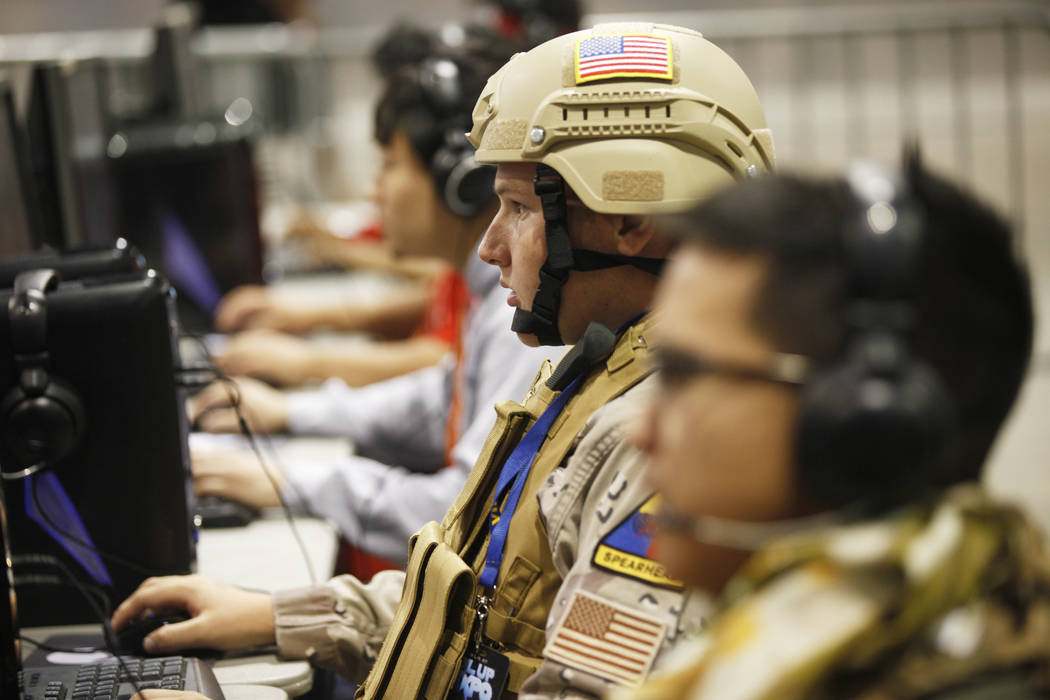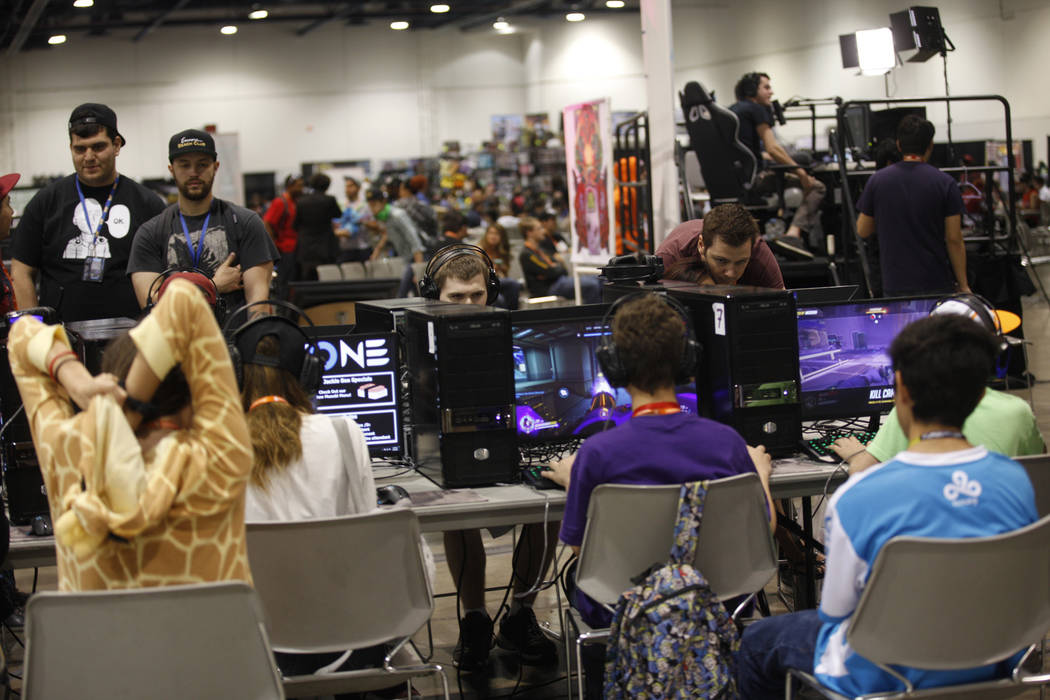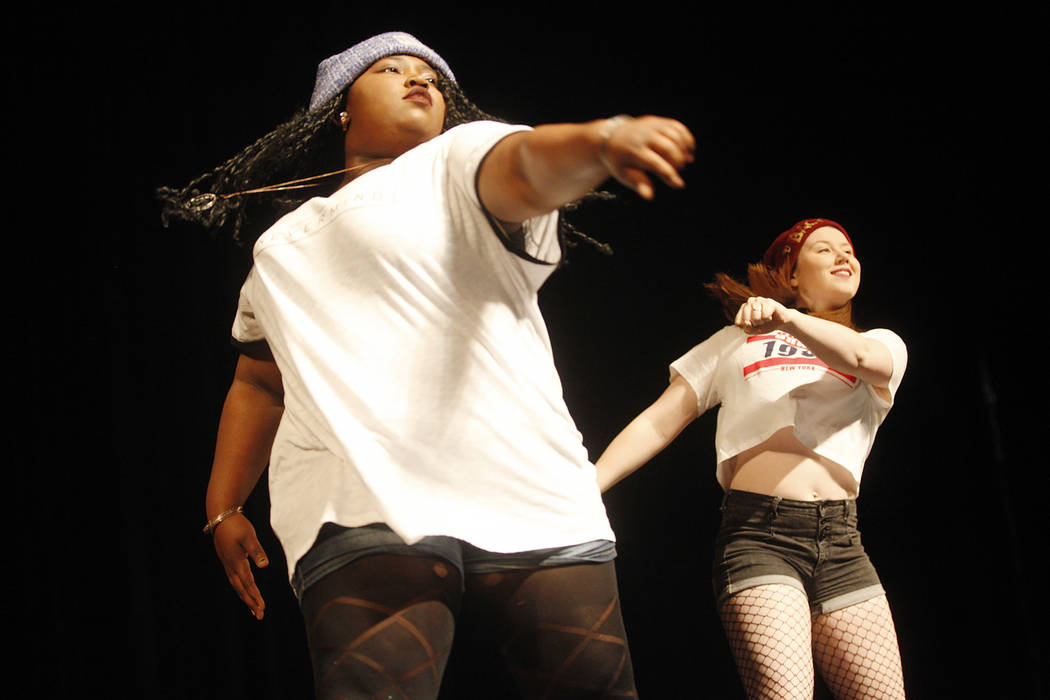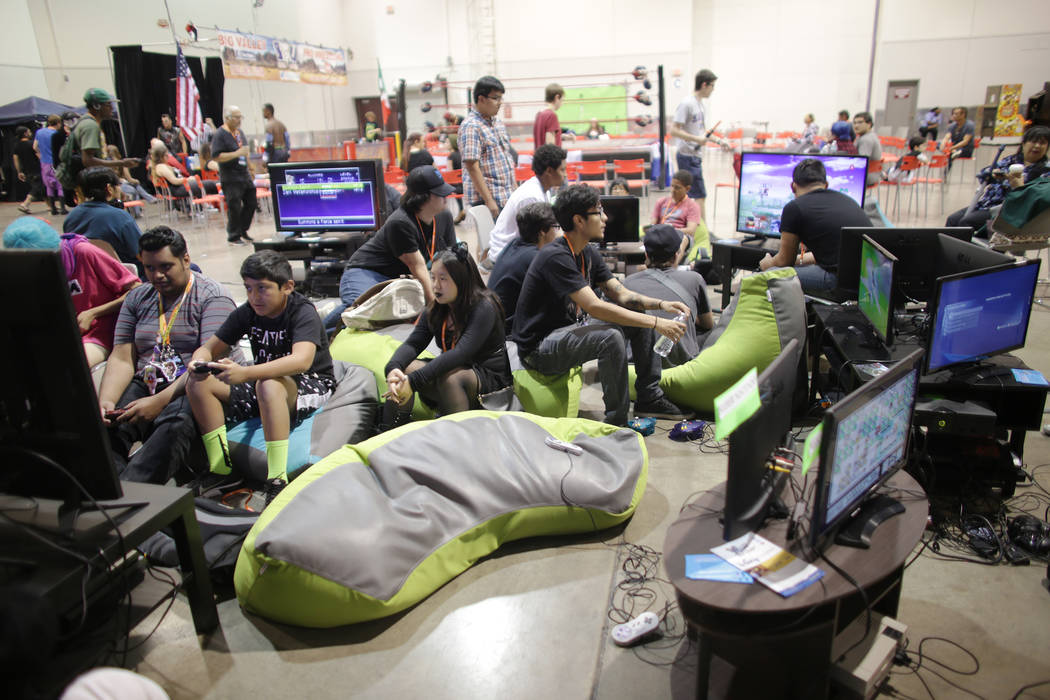 Larger-than-life anime characters mingled with comic book enthusiasts and video game addicts Sunday for the fifth annual LVL UP Expo at the Cashman Center.
And that's just what organizers hope happens each year at the three-day, family-friendly festival, which celebrates and unites different fandoms for a weekend of shopping, competition and dress-up.
The event offers anime, gaming, comics and tech, and this year it added exotic cars and wrestling to the mix, co-founder Colten Pipkin said.
"We're trying to reach every inch of the fandom and nerd culture out here and just bring it all together," he said.
Locals Pipkin, 27, and Lauren Arancibia, 24, established the expo and nonprofit organization in 2012. LVL UP — pronounced level up — refers to the amount of points needed to advance to the next level on a video game.
What started as a two-day day festival with roughly 1,000 people morphed into a three-day festival jam-packed with roughly 10,000 attendees.
Kindred spirits
Throughout the event, cosplayers — otherwise known as costume players — came dressed from head to toe as characters, including the Joker, Harley Quinn, Deadpool and federal agents for the Umbrella Corporation of the Japanese video game "Resident Evil."
"It's fun to dress up because of all the attention you get when people see you and ask to take photos with you," said 15-year-old Scarlette Lavezzo, who dressed up as the Miraculous Ladybug from the animated show "Miraculous: Tales of Ladybug & Cat Noir." "It's also more than that. You get to become a different person. I really love this character because she doesn't need rescuing. She is the one who saves people."
Courtney Jackson, 36, who dressed as Cyborg 008 of the anime series "Cyborg 009," said he is drawn to the camaraderie of the event, which he has attended for the past three years.
"This event brings out people of all ages and allows people to express themselves in a safe environment," Jackson said. "Society tends to support jocks and celebrities, but what about people who need a different outlet? This is a great place to mingle with kindred spirits."
Pokemon and more
Attendees browsed the booths of vendors selling everything from Japanese snacks to anime figurines, comic books and toys.
They also could participate in free video game tournaments, including Super Smash Bros., Street Fighter V and Yu-Gi-Oh throughout the weekend to win cash prizes and Pokemon decks.
"I enjoy coming to this event because I get to meet people who share my interest and who are willing to give me tips and pointers on how to become a better player," said Brandon Connors, 25, who competed in the Super Smash Bros. tournament.
Pokemon fans rejoiced at having an opportunity to play in the Pokemon Gym Leader Challenge, which let people challenge other gym leaders for badges.
A K-Pop music battle, held later in the day, pitted competitors against one another to see who had the best moves, while wrestlers put on a show from Big Valley Pro Wrestling.
"I'm a very smash-mouth, type of crude and in-your-face everyday man," said wrestler Greg "The Bridge Burner" Romero, 24. "I didn't think this sport would mix well with this type of crowd, but we've been very well-received. It's been great."
The event also let independent developers spotlight their games.
Pipkin and Arancibia also have worked with many local schools and charities to promote the gaming and anime industries. This year they collaborated with the Clark County School District and the nonprofit Vet Tix to donate tickets.
For more information, visit www.lvlupexpo.com.
Contact Sandy Lopez at slopez@reviewjournal.com or 702-383-4686. Follow @JournalismSandy on Twitter.
Special appearances at the 2017 LVL Up Expo included:
Sean Schemmel and Christopher Sabat, voice actors for the anime series Dragonball Z
Jennifer Hale, voice actor for the video game Mass Effect 1 and 2
Ali Hillis of the movie, "Kiss Kiss Bang Bang"
Jez Roth, the costume designer for Cirque Du Soleil, EDC and more