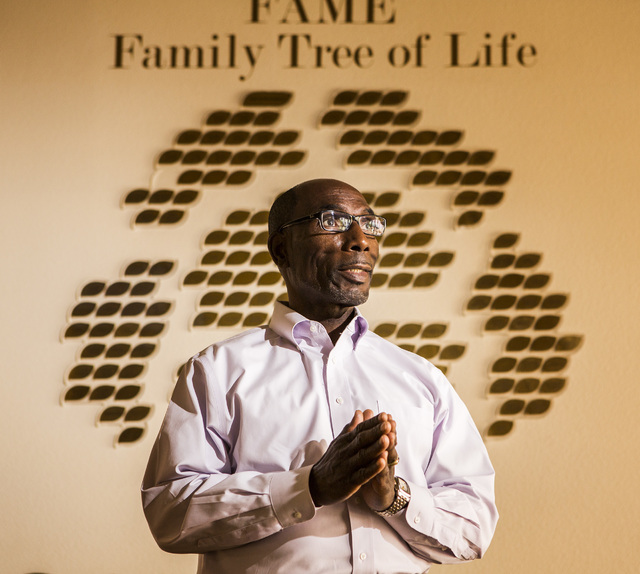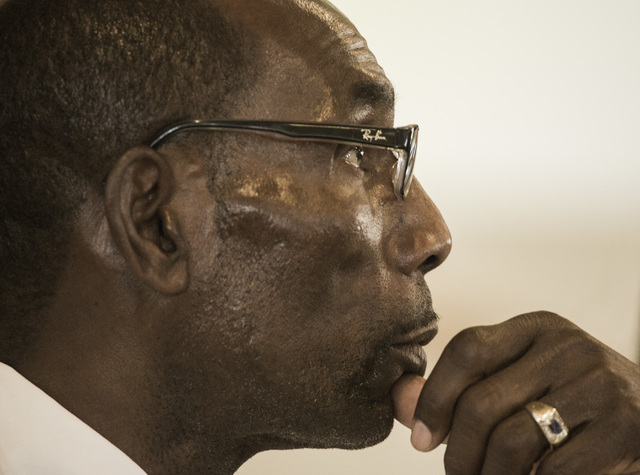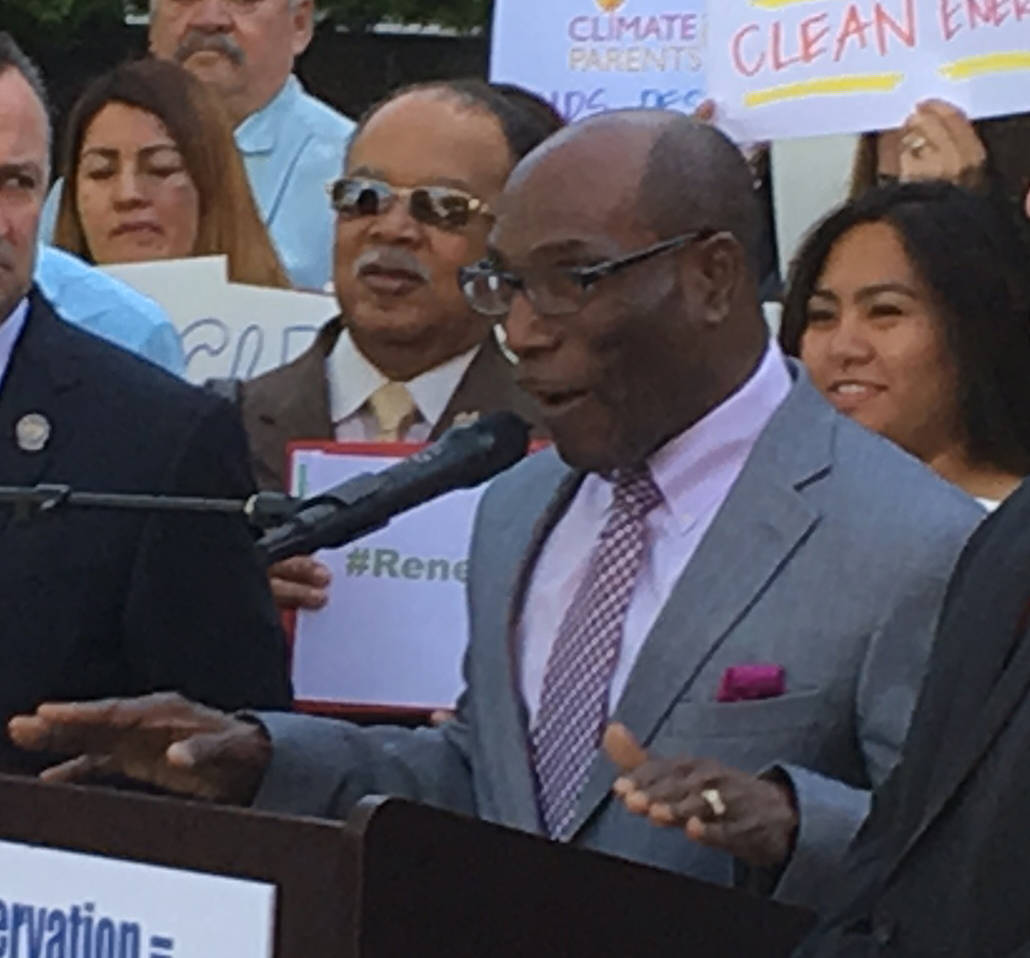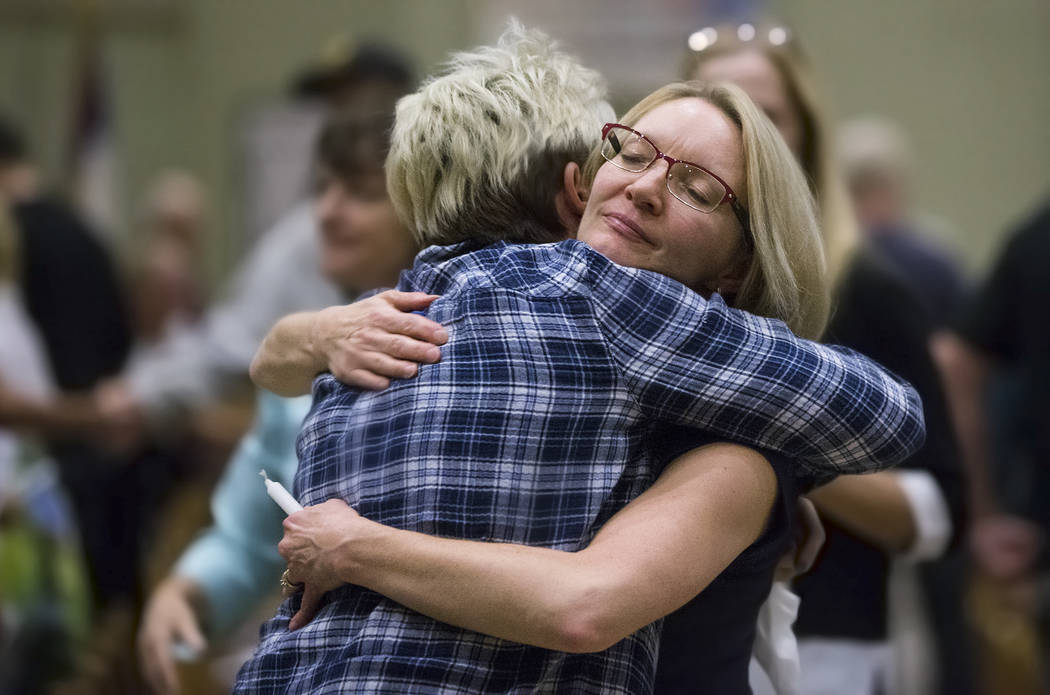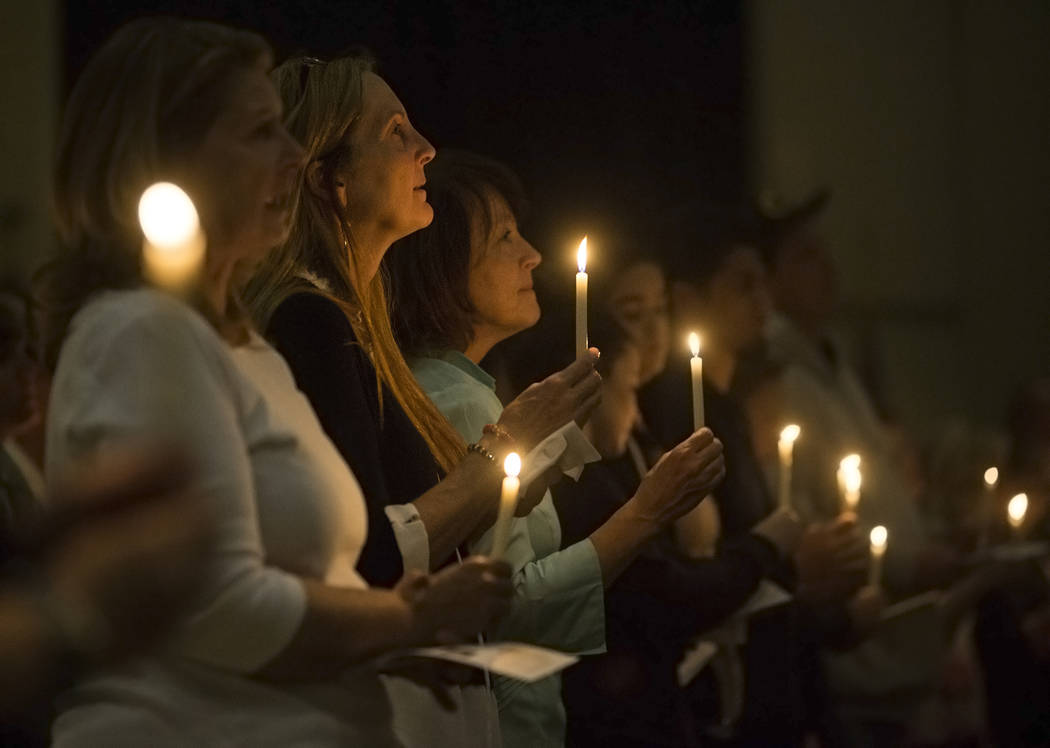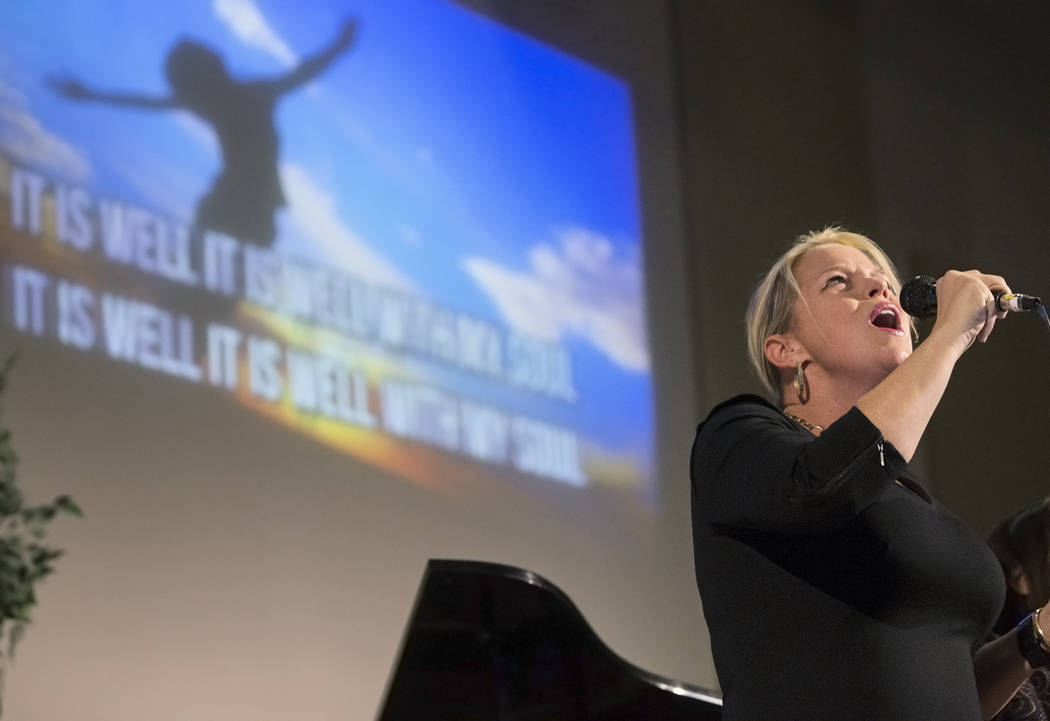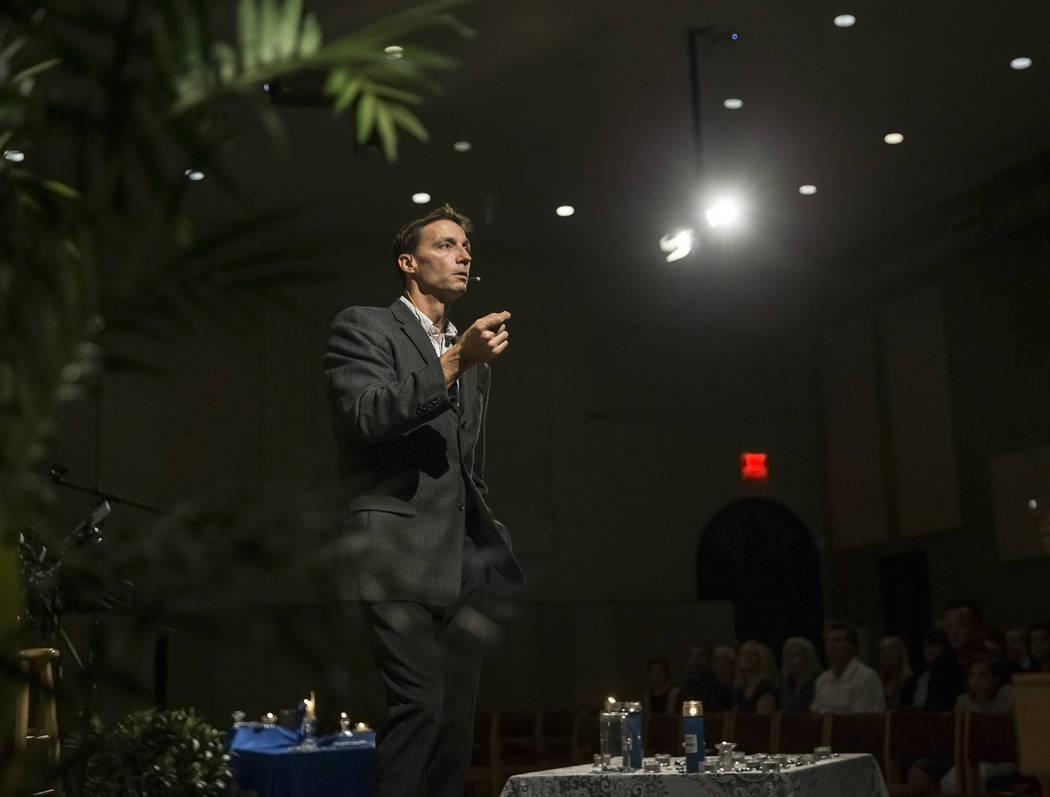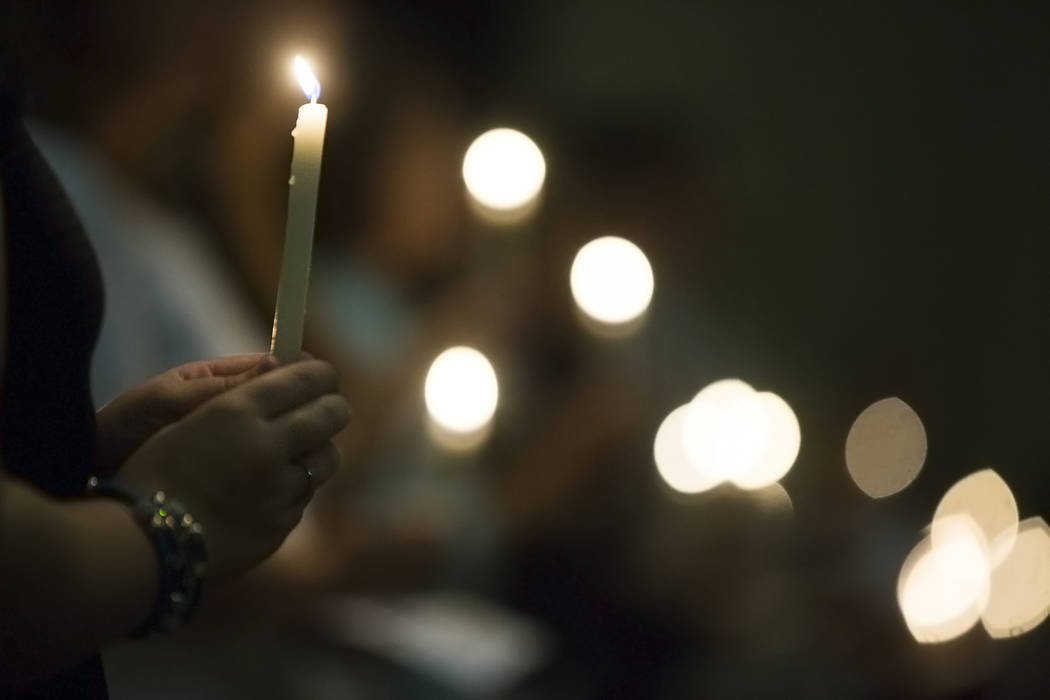 Last weekend came the shooting. This weekend comes the search to find at least a sliver of meaning in all that has happened over the past week.
As Southern Nevada clergy take to the pulpit this weekend, they'll face congregants for whom the initial shock of the shooting Sunday at the Route 91 Harvest festival is beginning to move into its next stage.
All week, congregants "were more dealing with the trauma than asking 'why,'" said the Rev. Jim Houston-Hencken, senior pastor of Grace Presbyterian Church. Now, as weekend services arrive, "I suspect those (questions) will be happening over the next few days."
Clergy members say they can't answer that question, but they can urge congregants to seek the presence of God in those who helped others in a time of crisis.
"I've talked to a lot of friends and church members who were there, and they talk about the amazing things they saw people doing or they did themselves," said the Rev. Don Lorfing, senior pastor of Good Samaritan Lutheran Church. "These aren't necessarily paramedics or off-duty police officers, just normal folks with jobs that don't teach them response in crisis situations. They risked their lives to help somebody else.
"Then, you have on top of that the first responders and the number of people who put their lives on the line to help others. So if you want to say, 'Where's God?' in all of that, I'd say you're going to find it in all of the people who responded."
The Rev. Ralph E. Williamson, senior pastor of First African Methodist Episcopal Church, said he plans to urge congregants also to find the presence of God in the numerous Southern Nevadans who, throughout the week, were "asking, 'What can I do? I want to do something,' people who felt there's a need and gave of themselves to others."
Williamson said he also plans to preach this weekend about "issues of healing and grief."
After traumatic events, people often seek "some words of comfort that give them reassurance that, No. 1, God has not forgotten them and there's still peace in the midst of storms we deal with, and that there are opportunities for healing and restoration," he said. "That's where my message will be tailored toward these next few weeks."
Dr. Aslam Abdullah, imam-at-large of Masjid Ibrahim, said "Why?" is a question asked "in every tragedy."
It's also one that can't be answered easily, although Abdullah said he urges congregants to understand that "it's not that God wasn't present" but, that God maybe isn't present in those who choose to commit such acts.
"I think that these people refuse to acknowledge his presence and acknowledge his compassion and acknowledge his mercy," Abdullah said.
'Brokenness of the world'
"I can't give you a good answer as to why there's evil," Houston-Hencken said. "It's the brokenness of the world in which we live. But what I can do is marvel with you over the grace and miracles that (exist) in spite of evil."
Rabbi Sanford Akselrad of Congregation Ner Tamid said he planned to stress at Friday's Sabbath service that "there were heroes and there was God in the spirit of those who saved strangers and protected strangers and loved ones, who ran forward in the face of danger and were emboldened by humanity.
"And when we reflect upon how people in their most noble intent responded, that should give us a sense of hope that the society we live in is ultimately much stronger and better than what one gunman can destroy, no matter how hard he tried."
The gravity of this weekend's services will be made even heavier by the knowledge that, in contrast to tragic events that occur elsewhere, these shootings occurred here. Congregants, he said, still are trying to "get over the shock that this didn't happen somewhere else, it happened right here in our own community."
Akselrad said that will give the messages he conveys "more gravitas," and he will "be cognizant there will be someone out there in the congregation who has been either directly impacted or has a friend who was impacted, and my words will, hopefully, fall upon them in a healing way."
Programs in works
Akselrad said his congregation is planning a concert and music program next week that will specifically address the shooting, while Friday's Sabbath service was to include the lighting of 58 candles. Willliamson said his church has planned a "healing through celebration" service for Sunday at 3 p.m.
Such memorial programs represent the latest steps in a pastoral effort that many area clergy members began mere hours after Sunday night's shootings. By early Monday morning, Williamson already was sensing "so many mixed feelings of hurt and fear and uncertainty. It was just resonating everywhere, and not only with my congregation."
Houston-Hencken said he had been receiving requests to pray all week, and "not necessarily from the congregation, but the community at large."
Contact John Przybys at reviewjournal.com or 702-383-0280. Follow @JJPrzybys on Twitter.