Southern Nevada students honored in Library of Congress program
September 2, 2017 - 1:18 pm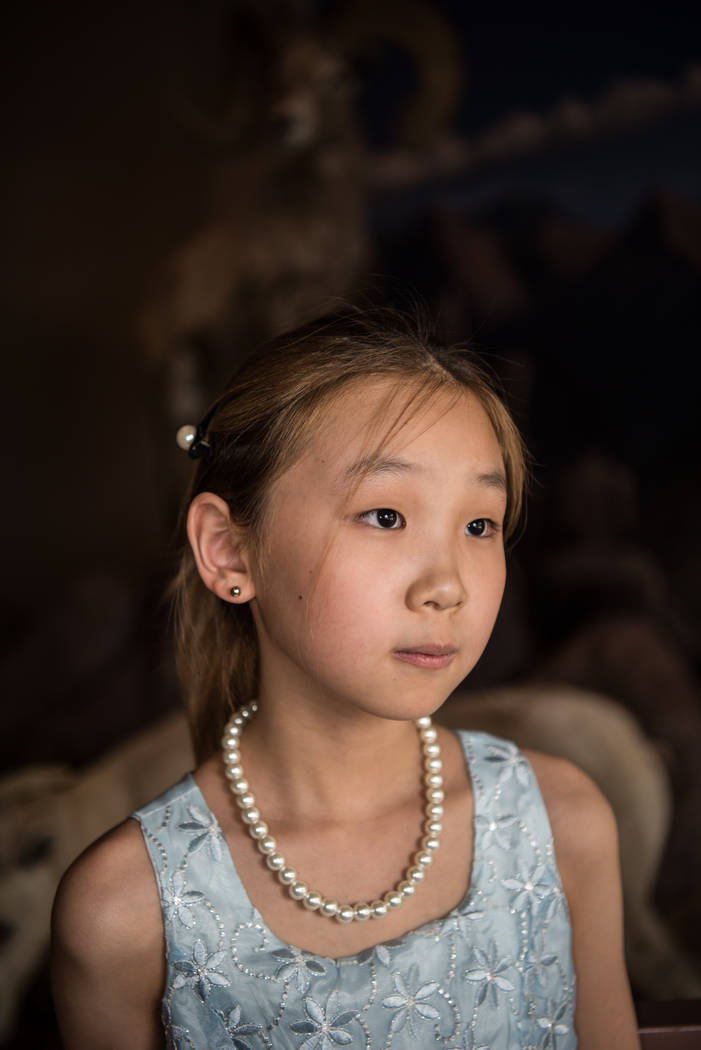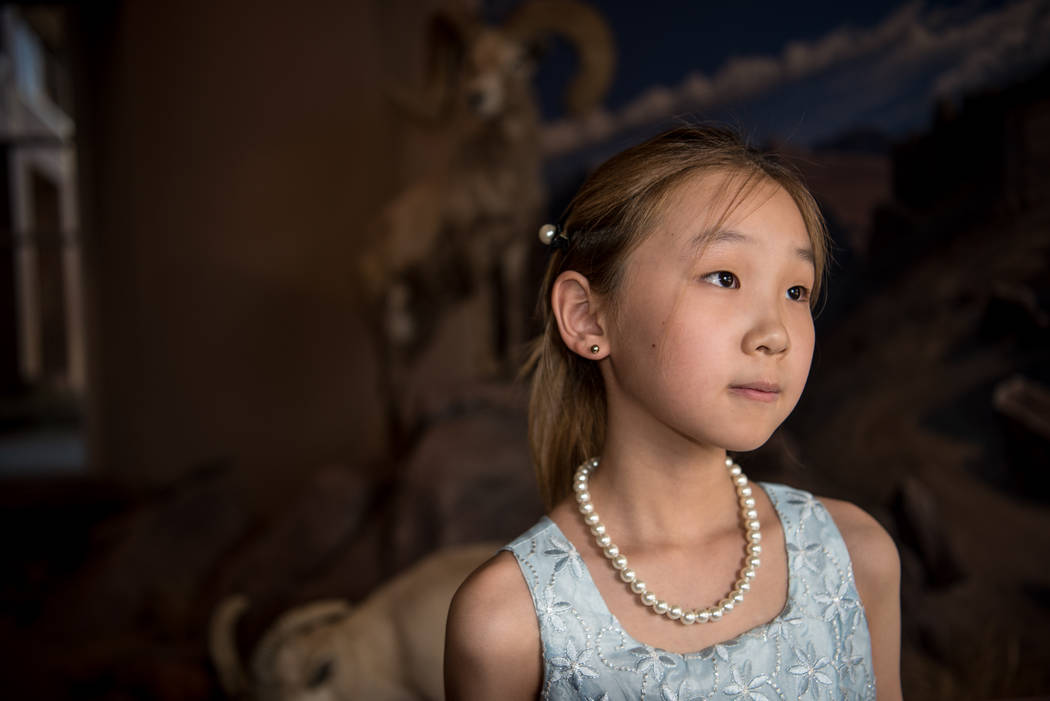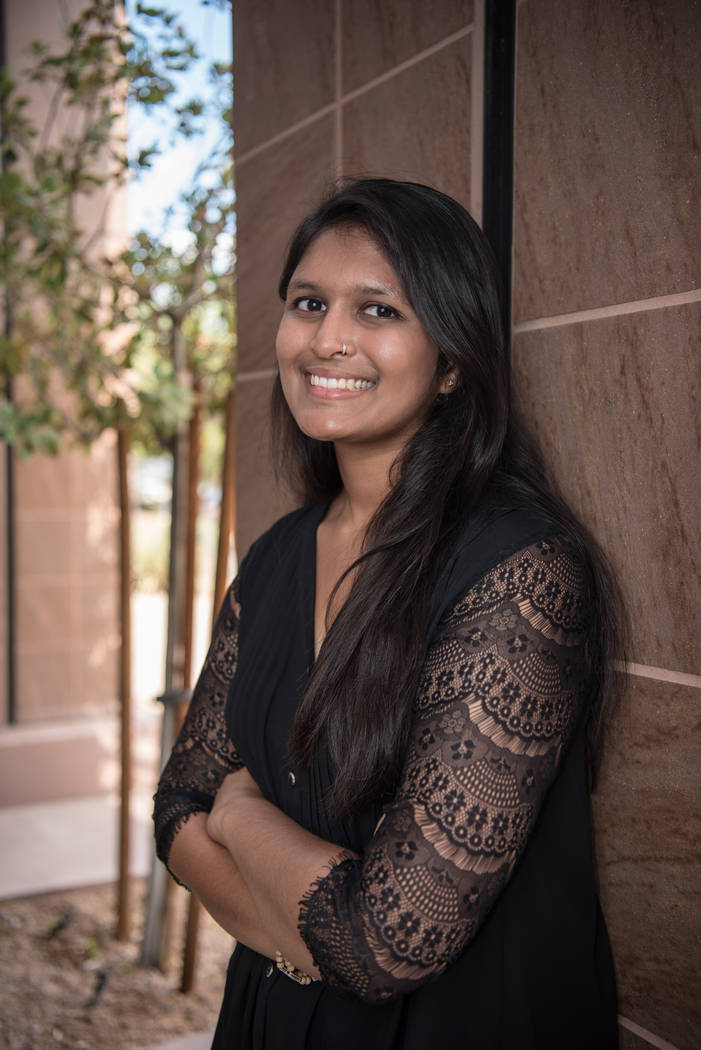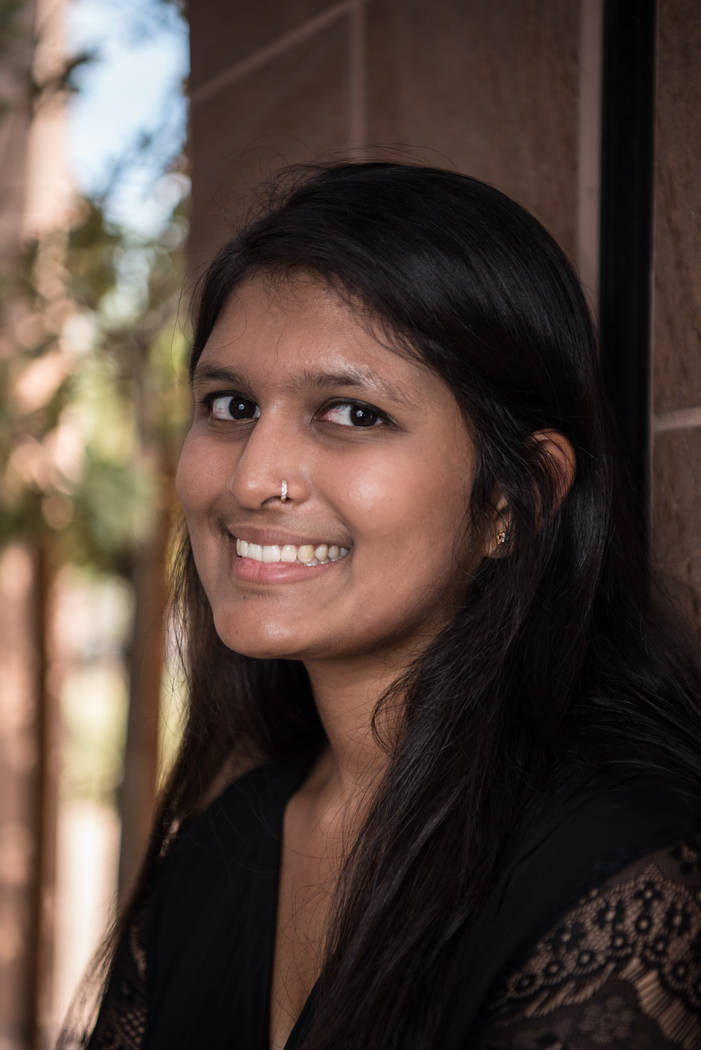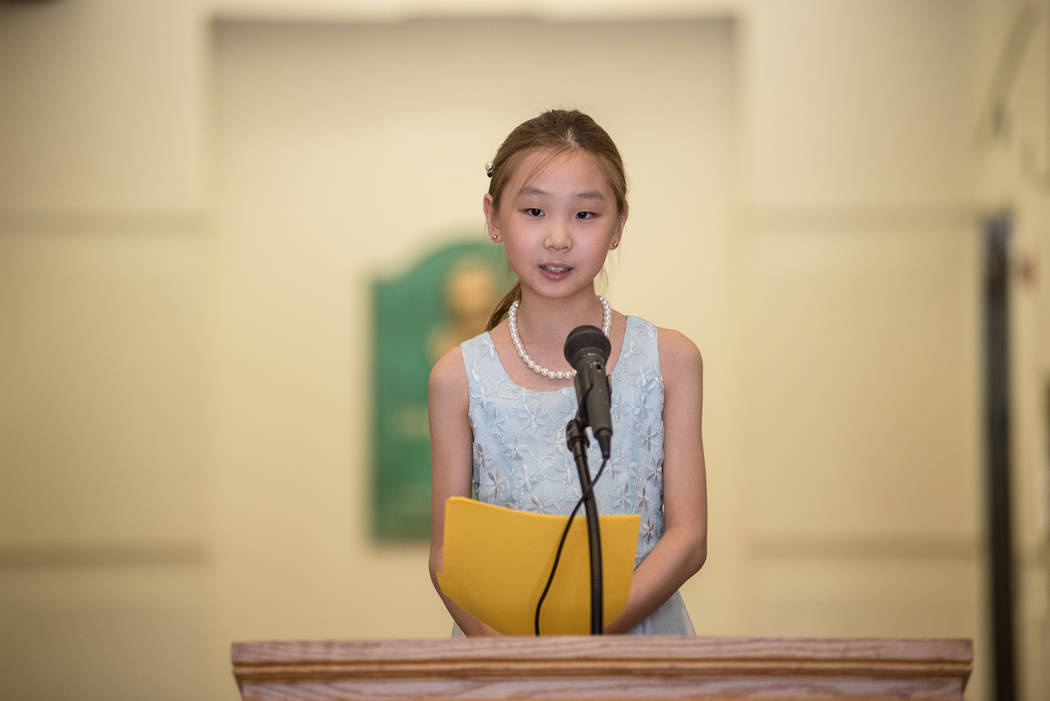 Reading a good book can bring a reader all sorts of benefits. Gaining a new perspective on life. Offering motivation to develop positive qualities. Even help in making sense out of a tragedy.
By sharing how a single book by a single author has changed their lives, three Southern Nevada students have been honored by the Library of Congress' "Letters About Literature" program. In it, students in fourth grade through high school write a letter to the author of a book, poem or speech that moved them, explaining how the work affected them.
Honored as Nevada state winners Wednesday during a presentation at the Grant Sawyer Office Building in Las Vegas were Apoorva Chauhan, 17, of Northwest Career and Technical Academy; Charlotte Thaler, 14, of Adelson Educational Campus (who was unable to attend the event); and Elise Choi, 9, who entered individually.
Chauhan's letter also was chosen as one of three national winners. For that, she received $1,000.
In her letter to Stephen Chbosky, author of "The Perks of Being a Wallflower," Chauhan writes that books always have been "a doorway to new worlds and adventures, easy to escape to when reality becomes considerably unappealing."
Then, she writes, "when I was ten years old, my mom and dad died in a car accident."
"I wanted to forget. So imagine my surprise when I opened my books and I couldn't. I tried. I tried re-reading all of my old favorites. When that didn't work, I looked for something new, something different that would hopefully please this different me."
Ultimately, Chauhan writes, reading Chbosky's book, recommended to her by a friend, "felt like coming home." Through it, Chauhan "learned how to connect with my reality, and accept myself for the new person I had become, rather than seeing my new life as a prison."
Chauhan — who hopes to study mechanical engineering at college — says she's always been a voracious reader. "I read anything except romance," she says. "I just like to read, so I'll read anything."
In her letter to Kate Douglas Wiggin, author of "Rebecca of Sunnybrook Farm," Choi writes that the novel "changed my nippy heart into a kinder, more amiable soul," citing the main character's "diligent, forgiving and altruistic attitude" as a contrast to "my daily behaviors toward my sisters. Your book has made me realize that for me to succeed in life, I must convert to the qualities of Rebecca."
"Just like Rebecca, I might be scared and frightened when I arrive at a new place, but I would be ashamed to run," Choi writes. "Rebecca has taught me that courage is facing the difficulties even when I am afraid."
The book also taught Choi about altruism. "Mr. Ladd's generosity encouraged me to be free-giving and sharing towards others. I am still wobbly, but getting sturdier in my altruism. As I saw needy people in the streets, I told myself, 'I shall divide my fortune with the penniless, they need it.' That is when I have a real job."
Choi says that what impressed her most about the main character of the book is that "she always tried not to complain." Choi, too, is an avid reader with wide-ranging literary tastes. "I just like to read everything, because I just like to read," she says.
Thaler's letter was to Rupi Kaur, author of "Milk and Honey," a collection of poetry and prose. She describes it as "the most beautiful piece of writing I have yet to lay my eyes on, and the words found within the pages changed me as a person."
"The way you took unfortunate circumstances and awful things that have happened in your life and crafted them into a beautiful piece of art is truly captivating and inspiring," she writes.
Thaler also cites the author's passion, which shows her "that I should embrace the things I'm passionate about instead of trying to conform to an image crafted by others for me."
Thaler also notes that a key theme in some of Kaur's poems is "the fear others have of us using our own voices," and writes that she now is learning each day that "there are so many ways I can use my voice and that I should not quiet myself so that others may speak over me."
Tammy Westergard, assistant administrator for the Nevada State Library, Archives & Public Records, said that more than 300 Nevada students participated in this year's program, while more than 47,000 letters were submitted nationally.
Contact John Przybys at reviewjournal.com or 702-383-0280. Follow @JJPrzybys on Twitter.