St. Jude program reconnects siblings separated in foster care
Updated June 8, 2018 - 7:31 pm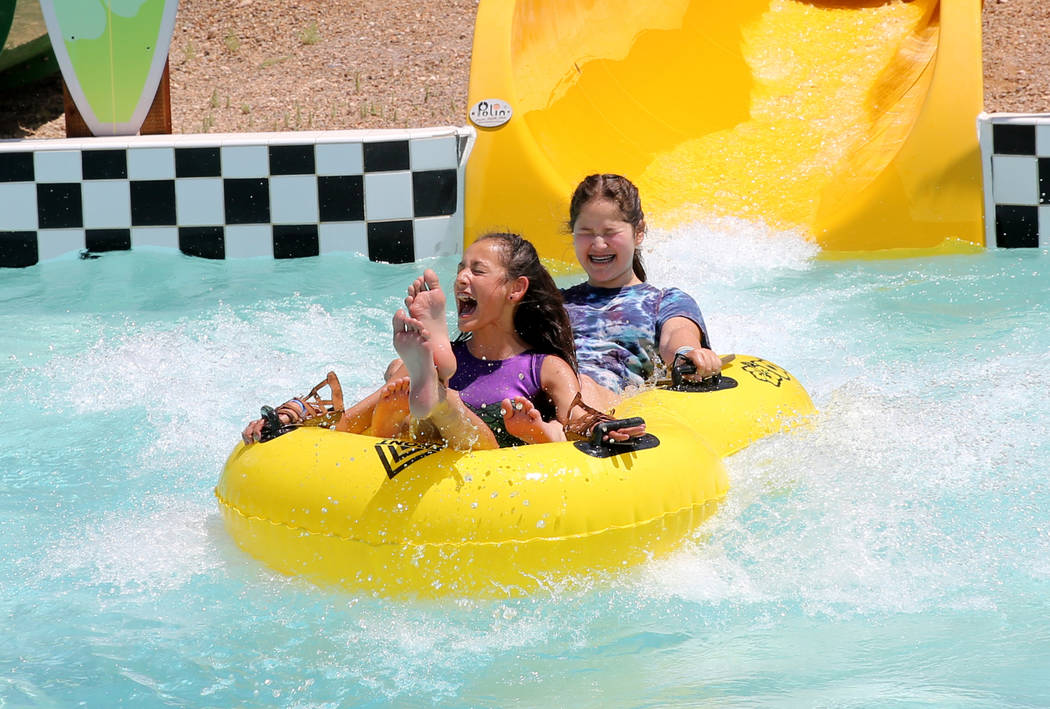 Zabraa and her sisters London, 13, and Midnight, 10, were separated from their brothers James and Henry years ago.
"I think I was 9 years old," London said. "James is my twin. Sometimes we would joke around saying we had twin telepathy powers. When we got separated, I was really sad because we had a really close connection."
Zabraa, who remembers Henry in diapers, reminisced on days spent spinning him around the room when they were younger.
"I remember when we were first separated from our brother," Zabraa said. "It was just me, my sisters and my one brother James. When we finally got back to each other, we were separated again. It was sad because we couldn't all be in the same place. Not a lot of foster families had enough space for five kids."
Zabraa and her sisters now live together with their adoptive mother, and they make frequent visits to their brother James, and monthly visits to Henry.
These siblings are among the more than 3,000 children living in foster care in Clark County. According to Christina Vela, executive director at St. Jude's Ranch for Children in Boulder City, 40 percent of children living in foster care are separated from brothers and sisters.
"It's been as high as 60 percent," Vela said.
St. Jude's Sibling Preservation Program brings some of those children together through monthly activities, local field trips, summer camps and more. St. Jude's recently partnered with Cowabunga Bay to bring about 75 brothers and sisters together for a day at the Henderson water park.
"I was excited to see my brother (Henry) again — getting to enjoy the day hanging out with him," Zabraa said. "It's been a really long time. Our brother James doesn't live far away, so we get to see him a lot more." Since 2012, the program has brought thousands of siblings together.
"If it weren't for that organization, we wouldn't have a lot of memories that we otherwise do now," said Ana Madrid, a former participant in the program. "It allowed us not only to experience different things, but also allowed us to see each other. No one had to worry about planning or conflicting schedules. It was amazing to be able to be in that program and be able to be connected to each other."
Madrid, 22, was 11 when she was reunited with her three siblings through the program. Her memories of monthly visits and the summer Camp to Belong are still fresh in her mind.
"One of the camp volunteers started singing a song called "Your Guardian Angel" by the Red Jumpsuit Apparatus," Madrid said. "It said something like 'I will never let you fall, I will stick with you forever,' and I remember that moment. I'll never forget it. It made me feel like that was our song — our moment."
St. Jude's Camp to Belong will take place from July 22-27 at Pathfinder Ranch in Southern California. Zabraa, her sisters and their brothers will attend.
"We're honored to be able to provide those services to children," Vela said. "We believe that the relationship between brothers and sisters is a special one. It's important and should be preserved as much as possible."
Contact Mia Sims at msims@reviewjournal.com. Follow @miasims___ on Twitter.