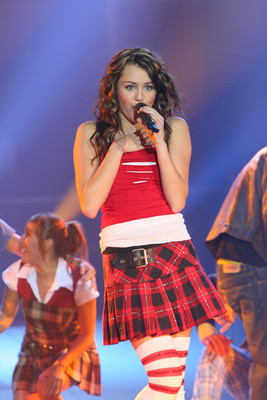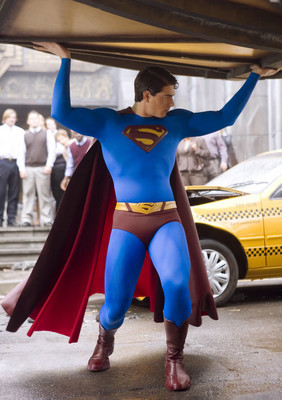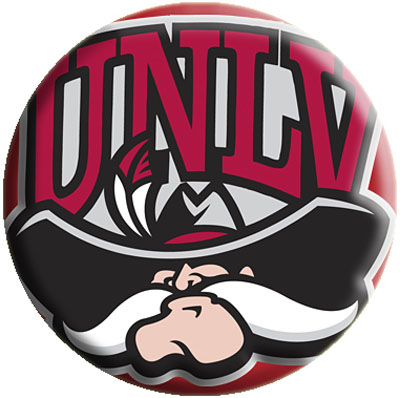 The votes are in and, fellow Americans, we give you the victors of a hard-fought campaign.
Mary Ann. Barry Manilow. Showgirls. Brunettes. Mustard. And "Top."
What election did you think we were talking about?
The results of The R-J's First (and Probably Last) Pop Culture Poll of Things that Really Matter are in, and we're stunned that more than 250 of you — if an approximation is good enough for the states of Florida and Ohio, it's good enough for us — took the time to participate.
The idea was to ask for your votes on a slate of simple A-or-B, yes-or-no, up-or-down issues we've spent all our lives debating, usually when we're drunk or bored out of our skulls.
We're elated that so many of you grasped the absurd spirit of the whole thing. Some of you even posited that we had just scratched the surface, suggesting a few other eternally contested issues that should be put up for a vote. Ford or Chevy. Warner Bros. or Disney. Boxers or briefs. Day or night. Jennifer or Angelina.
And, as Bob Taras of Las Vegas maintains: "Toilet paper should come off the top, not bottom."
Thanks, also, to those of you who were so generous, nay, effusive, in your thanks.
"This is fantastic!!" offers Michele Celli of Las Vegas. "And fun!! Let's do it again!"
Jennifer Williamson of Las Vegas even wrote us a haiku:
This poll, hard to choose.
Sometimes neither seems the best.
It was fun, thank you.
Beat that, Democratic and Republican caucuses (caucii?).
The intent of our undertaking was summed up nicely by someone who called himself "Howard Stern" — we doubt it's the real one, although it would be so cool if it was — who writes: "What a great and stupid idea. Thanks for making me spend 41 cents on a stamp."
Great. Stupid. Exactly.
And now, the results …
John Barr: 122
The Chopper 71
As with our other categories, we offered no criterion here by which to vote. So, this face-off of the two most ubiquitous car salesmen in Southern Nevada could be about "most annoying car salesman" or "world's best car salesman" or, even, "car salesman I'd like to meet in a back seat," even if that last one creeps us out.
For whatever reason you chose, it was Barr, Findlay Toyota's mop-topped gear jockey who's what we imagine Rod Stewart looked like in grade school, who bested Towbin Dodge's The Chopper.
But some of you abstained from voting at all. As Darcy A. Stevens of Henderson puts it, "Both are too weird to be chosen for anything."
The Beatles: 161
The Stones: 49
Ever since they both burst out of England and onto the charts in the '60s, the relative merits of the Beatles and the Rolling Stones has been debated endlessly.
As far as you're concerned, the Fab Four rules.
"The Beatles are, by far, one of the best groups ever," writes Mary Quarcini of Las Vegas.
Lance Burton: 137
Criss Angel: 61
We offered this one up as a sort of old magic versus new magic showdown.
Burton wears a tuxedo, and Angel — who's slated for his own show on the Strip later this year — dresses like an understudy in "Rent." Burton is a Kentucky boy with an easy manner and self-effacing sense of humor; Angel is all in-your-face attitude. But both are good at what they do.
Most of you cast your ballots for Burton without comment. Those of you who did comment invariably noted that, as one voter put it, Angel is "weird."
Presidential elections, we suspect, have been won or lost on as much.
Miley Cyrus: 161
Jamie Lynn Spears: 26
This, along with "Top/Bottom," confused many of you. "I only recently found out who these girls are," admits Pat Thacker of Las Vegas.
Here's the difference: Miley is star of Disney Channel's "Hannah Montana," and Jamie Lynn is star of Nickelodeon's "Zoey 101." Miley's father is country singer Billy Ray Cyrus, and Jamie Lynn's sister is singer/sometime mother Britney Spears.
Oh, yeah. Jamie Lynn, 16, is pregnant, and Miley, 15, isn't. Not surprisingly, that figured in many of your votes.
"I would want my stepdaughters to emulate Miley Cyrus, not Spears II," writes Sandee Herlands Gogatz of Las Vegas.
Then again, one voter cast a ballot for Jamie Lynn because he/she didn't like Miley's "Achy Breaky dad." Whatever works.
Mary Ann: 131
Ginger: 72
Ginger Grant and Mary Ann Summers lived for three seasons on "Gilligan's Island." And, as anybody with a Y chromosome knows, choosing between Ginger or Mary Ann is a sort of Rorschach test of what a guy values in a woman.
It's a vexing choice, too, and Ted Lockamon of Henderson outlines the Ginger/Mary Ann dilemma better than anyone we know: "Mary Ann is the smart, logical (and probably the best long-term partner) choice. She's more attractive than she gets credit for being. But who in their right mind wouldn't choose Ginger if they really thought they had a shot at her?"
Apparently, our readers didn't think they would ever get that chance — even in their imagination — and stuck with good ol' Mary Ann. We would add only that it's terribly unfair that Mrs. Howell is never mentioned in these hypotheticals.
Tom Hanks: 182
Tom Cruise: 21
Nice guy Tom Hanks versus increasingly weird Tom Cruise turned out to be an easy choice. Unfortunately, Cruise's personal life — jumping on Oprah's couch, the Scientology stuff, marrying a woman who had his poster on her bedroom wall as a kid — has come to overshadow his professional life.
In casting her vote for Hanks, Gina Good of Pahrump writes that the affable actor has no "take over the world agenda."
For an opposing view, Tim Hojnacki of Las Vegas appropriates one of Hanks' Oscar-winning performances in arguing that "Cruise's movies are more interesting than a box of chocolates."
Ed Bernstein: 104
Glen Lerner: 87
This battle of the TV commercial lawyers was relatively close, but in the end Bernstein knocked out "Heavy Hitter" Lerner.
In addition to his commercials, Bernstein appears on his own self-produced TV talk show. As far as we know, Lerner doesn't, although he might make a great regular on "American Gladiators."
"And now, face the fury of … Tortman!"
Cool.
The Maloof brothers: 132
The Fertitta brothers: 75
The battle of Las Vegas' casino-owning brothers goes solidly to the Maloofs of the Palms.
The most amazing thing about this was how many of you asked, "Who are the Fertittas?" Granted, the Maloofs are higher-profile than the Station Casinos' Fertittas, but really.
For a contrary vote, there was this from a reader who writes: "Both of these brothers suck. Couldn't we have hot sisters?"
Sure can. Just forward their names to us. And phone numbers, too, if you've got 'em.
Barry Manilow: 119
Wayne Newton: 83
Again, we didn't offer a criterion for voting, but were thinking along the lines of, "Singers you listen to but won't admit you listen to." And, like that Burton/Angel category, we saw few comments here, other than the number of you who didn't vote at all or said nasty things about whomever you did vote for.
The Donald: 128
Rosie: 65
Sometimes you wish both people in an election could lose. Take this showdown between Rosie O'Donnell, formerly of TV's "The View," and Donald Trump of "The Apprentice."
Talk about a no-win choice. Yet, most of your ballots went to the man whom Spy magazine once described as a "short-fingered vulgarian," which is a perfect rip on so many levels.
For Maria Farmer of Henderson, it all comes down to this: "The Donald is less annoying (just a little less)" than Rosie.
And how sad is it when one ends up being compared unfavorably to Donald Trump?
Showgirls: 148
Call girls: 45
Confession: We knew we wanted to include "showgirls" in this poll, because they're so iconic. But we didn't know who to present as a challenger until somebody said, "call girls." Bingo.
Still, we never guessed "call girls" would make such a strong showing.
We make no judgment, and certainly offer no analysis, about what it means. Maybe it's just as simple as this, from Gina Good of Pahrump: "Don't know any showgirls, but Heidi Fleiss seems nice."
Superman: 127
Spider-Man: 72
When adolescent boys aren't kicking around that Mary Ann/Ginger thing, the relative merits of the stars of the D.C. and Marvel comics universes are the likely topic of discussion. Here, in a battle that would give the entire combined membership of the Justice League of America and The Avengers the heebie-jeebies, you pick the Man of Steel over the conflicted webslinger.
We do detect that many of you expressed anguish about picking one over the other. And, in that way, this one was as touchy an issue as our upcoming "Star Trek"/"Star Wars" question.
"Dancing with the Stars": 122
"American Idol": 71
Surprising, we thought, until we remembered how lame "American Idol" was last season (Sanjaya, anyone?).
Yet, this was another wrenching decision for many of you.
"Choosing between 'American Idol' and 'Dancing with the Stars' is almost impossible," writes Nina Wallin of Las Vegas. "So my vote for 'Dancing' is only half-right."
Or, only half-wrong, Ms. Wallin. It's that glass half-full/glass half-empty thing, which, come to think of it, would be a good showdown on our next Pop Culture Poll.
"CSI: Crime Scene Investigation": 126
"Las Vegas": 65
The CBS series that kick-started prime-time's fascination with Las Vegas wins handily with few comments offered as to why.
Still, we can't wait to see what Tom Selleck will do as James Caan's successor in "Magnum N.V." — sorry, "Las Vegas."
"Star Wars:" 110
"Star Trek": 75
So you take the Sunday paper, grab a pencil and start filling out what you think will be a goofy little survey. Then you hit the question that makes "God/No God" look like choosing between Lay's or Ruffles at the 7-Eleven: "Star Trek" or "Star Wars."
This, confesses Chris Senseney of Las Vegas, was "my most difficult decision." Senseney ultimately chose "Star Wars," but many of you opted for a variation of Kirk's Kobayashi Maru solution — how's that for an arcane "Trek" allusion? — and just voted for both.
Bingo: 110
Keno : 87
No surprise here. Our hypothesis: Bingo is, to some degree, a more active form of gambling compared to keno which, be honest, requires barely more than a pulse.
Video poker: 124
Slots: 74
Ditto. Video poker requires thought and strategy, and slots don't.
We're not saying gambling is an aerobic activity, but still.
The Deuce: 101
The monorail: 86
What's an election without at least a few fishy results?
Take this battle between the monorail and The Deuce, those double-decker buses you see riding along the Strip.
Sure, double-decker buses are cute and different and fun to ride. But monorails are fun rides, too, as anybody who has been to Disneyland can tell you.
The problem: We can't believe there are 86 of you who have actually ridden the monorail.
Circus Circus: 215
The Palms: 135
We're floored by this one. Barring some stuffing campaign from the Circus Circus people — and, frankly, we'd be hard-pressed to imagine anyone would work up the enthusiasm to organize one — we have to assume that this is a reflection of, perhaps, a desire to hang on to Old Las Vegas at a time when the city's retro vibe is fast disappearing.
Or maybe the people who hang out at the Palms are just too cool to vote.
Shrimp cocktail: 141
California roll: 54
Another attempt on our part to start an Old Vegas/New Vegas battle, this time with finger food as the vehicle.
Fact is, shrimp cocktails are getting hard to find. But we're glad to see that California rolls — that American-invented concoction designed to make sushi less scary to wussified American palates — still are outsiders looking in.
UNLV: 156
UNR: 34
Not surprising, although we might have expected a better turnout from all you Wolf Packers.
Brunette: 115
Blonde: 77
Blondes have more fun, but brunettes have more votes.
Dogs: 158
Cats: 42
Surprising, not because we think dogs don't deserve it — have we ever told you about our ingrate cat? — but because every cat owner we know is so incredibly eager to tell us about his or her cat's noble qualities.
Football: 134
Baseball: 65
We saw several write-ins for this category for basketball, NASCAR, even hockey. It's just more evidence that America's pastime no longer involves nine guys with a ball and bat, but 11 guys wearing pads and helmets.
Mustard: 114
Ketchup: 89
We love mustard, but ketchup is funnier. And we have to wonder whether the salsa bloc resulted in a sort of split ketchup vote.
No matter. Maria Farmer cast her ballot for ketchup for the obvious reason that it "goes with everything."
And, except for "call girls," you can't say that about anything else in this poll.
Top: 140
Bottom: 48
Many of you cast a ballot in this category and only then asked us what it meant. The wicked beauty of it, of course, is that we didn't tell you.
So, as Tim Hojnacki of Las Vegas writes, "are you asking about bunk beds or which side of the toast to butter?"
Uh, yeah. Exactly, Tim. Thanks for clearing that up.
Contact reporter John Przybys at jprzybys@ reviewjournal.com or (702) 383-0280.