10 road trip mistakes that cost you money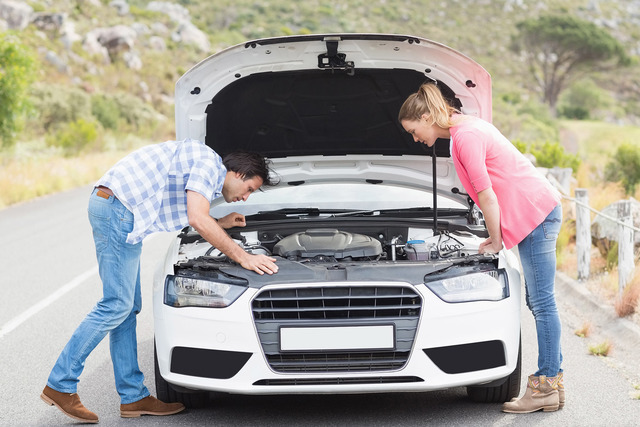 Lower gas prices in 2016 are motivating more Americans to hit the road for a vacation. In fact, 69 percent of American families who are planning a vacation this year are taking a road trip, reported AAA.
If you're planning to take one of the best summer road trips in the country, be careful not to offset those gas savings. Do a little trip planning, and make sure your chosen form of transportation won't end up being a major travel expense. Here are 10 common road trip mistakes to avoid this travel season.
1. Letting Your Gas Tank Drop Below Half-Full
As you go about your busy week, you might have a routine of filling up when your car's low gas light goes on. However, when you're en route to that vacation destination, you'll want to keep your gas tank at least half-full, said Erin Gifford, family travel blogger for Kidventurous.com.
She also recommended stocking up on snacks and water bottles in the car, since you might not know how far the next gas station or convenience store will be.
"When you're in West Texas and you see a gas station, you stop and fill up," she said. "You may not see another gas station for 200 miles."
2. Relying on GPS Navigation
Not taking the time to map out your route before you hit the road is a major road trip mistake, said Gary Flom, a car and driving expert, and president and CEO of automotive retailer BNF Partners. Even if you have a GPS system, there's a chance it might not work when you need it most — or give you bad directions.
"Always bring along printouts of the necessary maps to have for references throughout the trip," he said. "You never know when you will need to take an alternative route because of unforeseen road construction or an accident. It can be very expensive to get lost."
3. Driving With Underinflated or Overinflated Tires
Neglecting to properly inflate the tires can affect your vehicle's maneuverability and put you at a higher risk of an accident on slick roads. Also, the summer heat can make your tires expand, so it's important to avoid overinflating, according to CAA South Central Ontario, a Canadian auto club. Overinflated tires can wear out your tire tread unevenly and might increase your chances of getting a flat. Periodically check the air levels in your tires, and be sure to follow the manufacturer's specifications.
4. Taking Your Own Car
If you're taking a particularly long road trip, you might want to look into renting a car.
"Everyone loves a road trip — except your trusty family vehicle, which bears the brunt of all that extra mileage," said Jonathan Weinberg, CEO of car rental comparison site, AutoSlash. "Consider renting instead, and save the depreciation."
5. Forgetting to Service Your Vehicle
If you decide renting a car is not for you, and you do end up taking your own car — or a family member's or friend's car — take it to the dealership or mechanic for basic service well ahead of time. A quick vehicle inspection, inflating the tires and checking the breaks and car fluids is enough to determine whether you're fit for the road. Then, you can reduce the chances of breakdowns en route, according to Samarins.com, a car advice website.
6. Overloading Your Vehicle
Overloading your vehicle is a common mistake among road trippers, said Flom. Weighing down your vehicle means your car, truck, SUV or minivan will have to work that much harder to handle the loads and burn more gas in the process, according to the U.S. Department of Energy.
Too heavy of a load can also affect the vehicle's suspension, which might require expensive repair work or maintenance when you return, according to Air Lift Company, which specializes in vehicle suspension systems. Pack light, and think of ways to rent or borrow gear you might need for your vacation.
7. Neglecting the Benefits of Travel Protection
If your car breaks down during your trip, and you end up missing a tour reservation or can't check in at the resort or hotel you booked, travel protection can help you out, said Beth Godlin, president of Aon Affinity Travel Practice.
"Some policies will reimburse you for your deposits or for alternative lodgings," she said. This means you could save a significant amount of money on travel expenses if you have to make changes to your original itinerary.
8. Traveling Without an Itinerary
A road trip might seem like a great opportunity to wing it for a few days as you trek through different cities and states. However, traveling without any type of itinerary means you could miss out on some great lodging deals, faster routes and key landmarks along the way. Consider using online trip-planning tools, like Furkot, to map out different parts of your trip and find the most affordable lodging, attractions and restaurants along the way.
9. Underbudgeting the Entire Trip
You might not be flying or going on a cruise for your summer vacation, but that doesn't mean your road trip will cost a whole lot less. Although gas is cheaper this summer — with a national average of $2.32 per gallon, Kiplinger reported — you might end up paying more for lodging, food and entertainment during peak travel season, according to SmarterTravel.com. Create a priority list of destinations and activities you want to explore so you can pull together a realistic budget that factors in all costs.
10. Being Unprepared for Emergencies
No matter how clean your driving record is, you're still at a risk of being in an accident. Over 37,000 people die in road crashes each year, according to the Association for Safe International Road Travel.
Long road trips can increase the risk of mechanical failures that can throw a wrench in your travel plans — and put a dent in your budget. Be prepared by having a roadside assistance plan and making sure you are properly insured. You can even buy road trip insurance to make sure you have sufficient coverage for all passengers and your vehicle during that cross-country trek.
From GoBankingRates.com: 10 road trip mistakes that cost you money
RELATED
7 money-saving tips for your summer road trip
30 best road trips this summer