Half-marathons take runners through America's national parks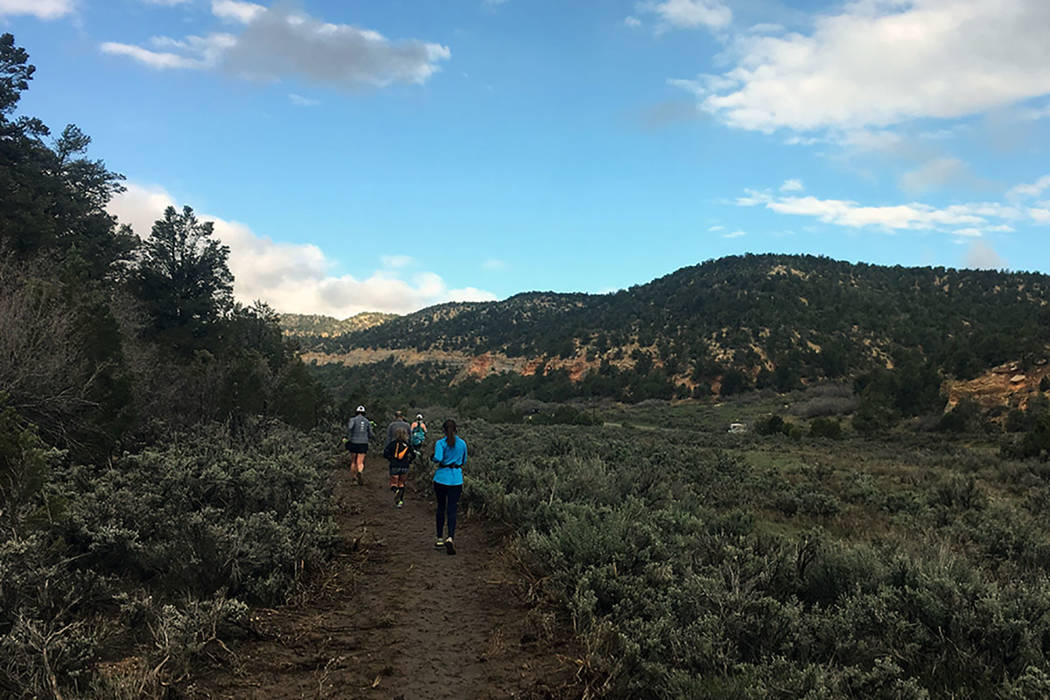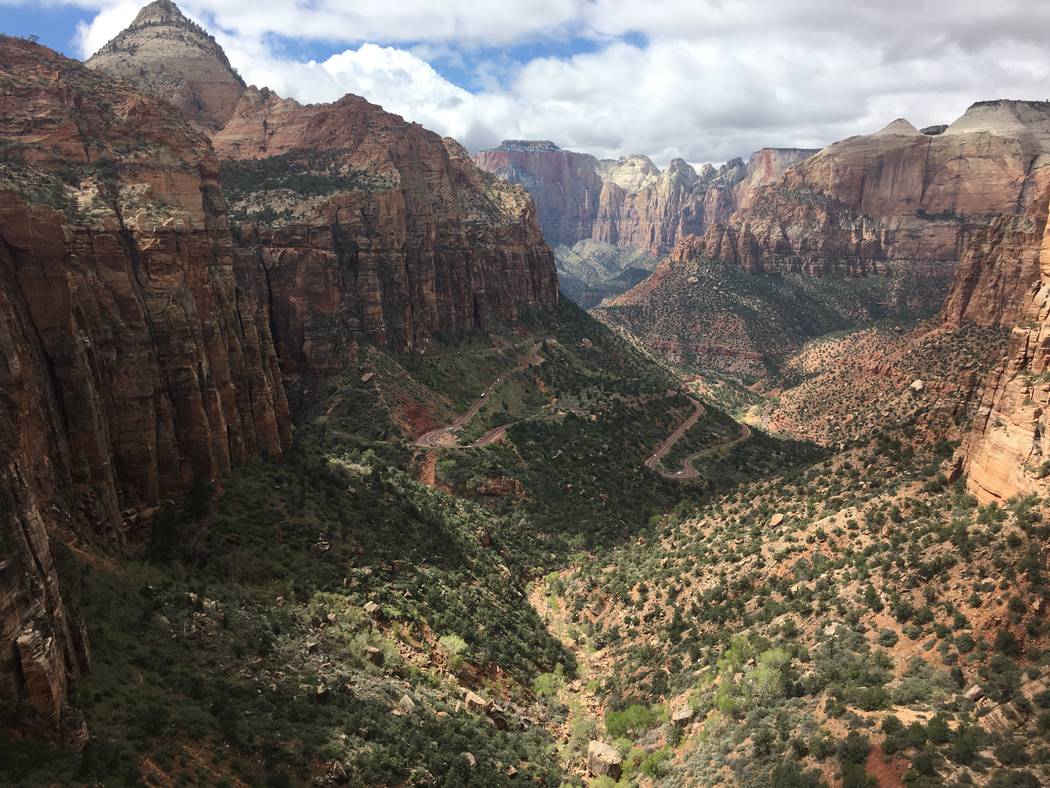 No matter how well the first six or so miles go, by mile eight or nine of a half-marathon, it's going to start feeling hard. Running through the trails near Zion National Park, the landscape is some consolation. If you're subjecting yourself to running that far, it might as well be in one of the most beautiful places in America.
That's the thinking behind Vacation Races' National Park half-marathon series, which kicked off the 2017 season with the Zion Half Marathon on April 1. Runners wound from Zion Ponderosa Ranch Resort, 6,500 feet up, down through miles of mud that threatened to suck the shoes off each runner, ending 13.1 miles later just outside the east entrance of the park.
Through October, Vacation Races will host events at or near 11 national parks across the country, including, closest to Las Vegas, races at the Grand Canyon, Lake Powell and Yosemite. Registration costs range from $99 to $150, depending on the event and time of registration. That includes an event T-shirt and a post-race snack box.
With the exceptions of the events at Everglades National Park and Lake Powell, which is within the Glen Canyon National Recreation Area, the courses don't actually take runners through National Park Service land. The goal of the park service is preservation, so approval for large events like these is rare — but the beauty of these regions doesn't end right at the park's border. Plus, a major selling point of these races is that before and after the actual event, runners are right there to explore the parks.
Salem Stanley, founder of St. George, Utah-based Vacation Races, is not actually an endurance runner himself. Looking to run his own business after graduating from an MBA program, he came across the concept of destination races. "The whole concept of traveling and building a vacation around a race was still relatively new," Stanley says, and in his research, he found that demand was quite high.
Stanley grew up in St. George, with Zion National Park as his backyard, so marrying long-distance running events with these natural wonders seemed like a logical choice. In 2012, the Zion Half Marathon launched with 500 participants. This year's event attracted 2,600.
The idea clearly appeals to runners, both experienced and inexperienced. The races at Zion and Yosemite usually sell out within a matter of days. Each year, the company has added at least two new events to its roster. This year that includes races at Glacier National Park in Montana and Shenandoah National Park in Virginia.
Although Stanley is not a runner, there is something about the impact of half-marathons on participants' lives that inspires him.
"It's sort of a whole life experience concentrated in a couple of hours," he said. "I'm getting goose bumps right now even talking about it. I just love that, and being able to provide that for people … it's almost sacred. It's such a personal experience."
Contact Sarah Corsa at reviewjournal.com or 702-383-0353. Follow @sarahcorsa on Twitter.
2017 race schedule
May 13 – Yosemite (sold out)
June 3- Grand Teton
June 10 – Yellowstone
June 24 – Glacier
Aug. 12 – Rocky Mountain
Sept. 2 – Shenandoah
Sept. 9 – Great Smoky Mountains
Oct. 14 – Grand Canyon
Oct. 21 – Lake Powell
TBA – Everglades