Zion National Park considers reservation system for entry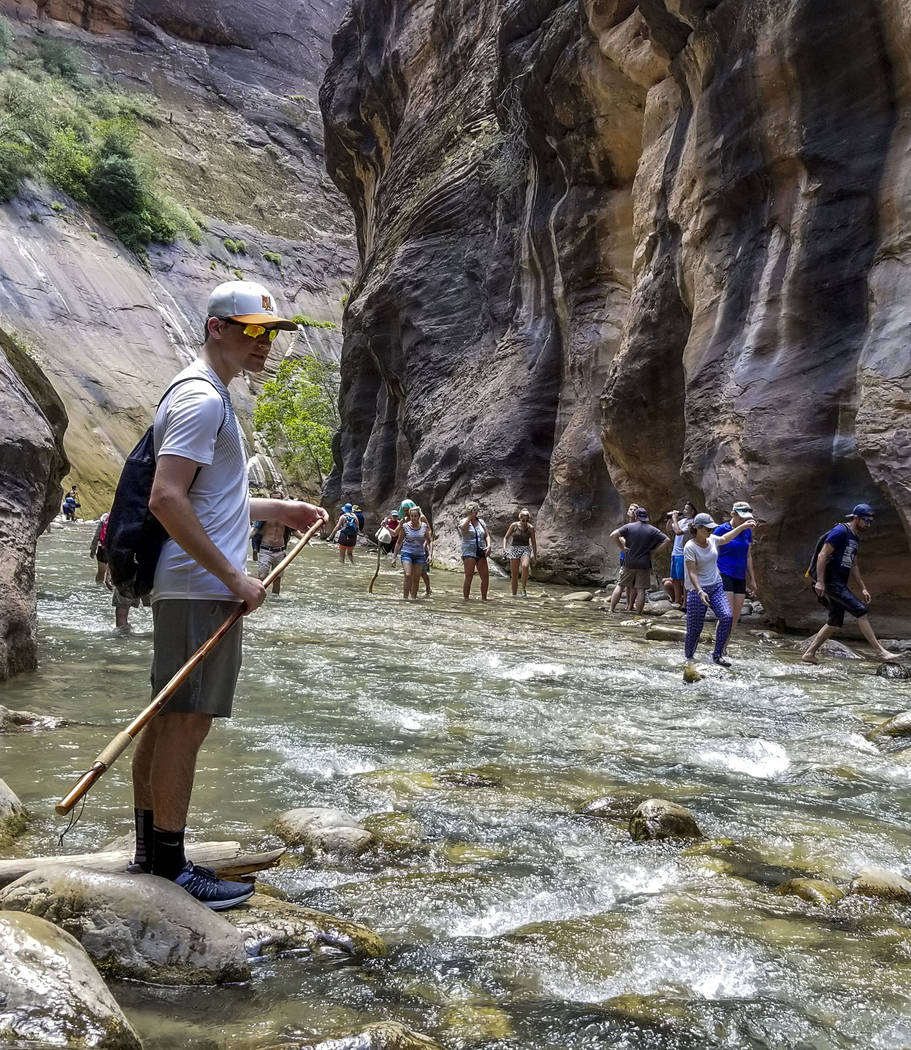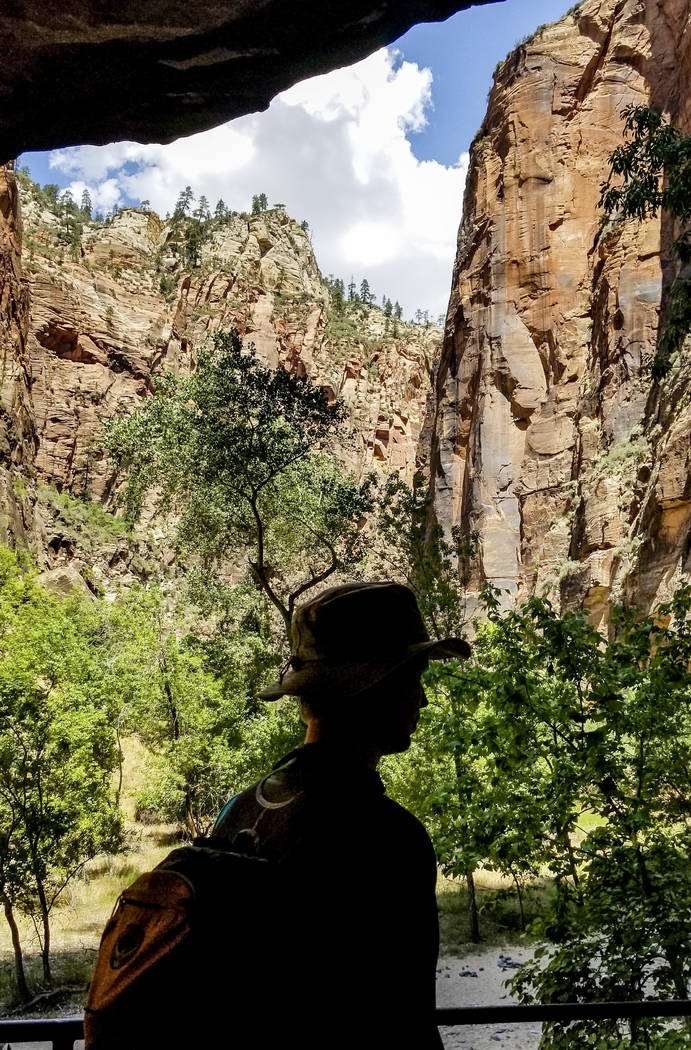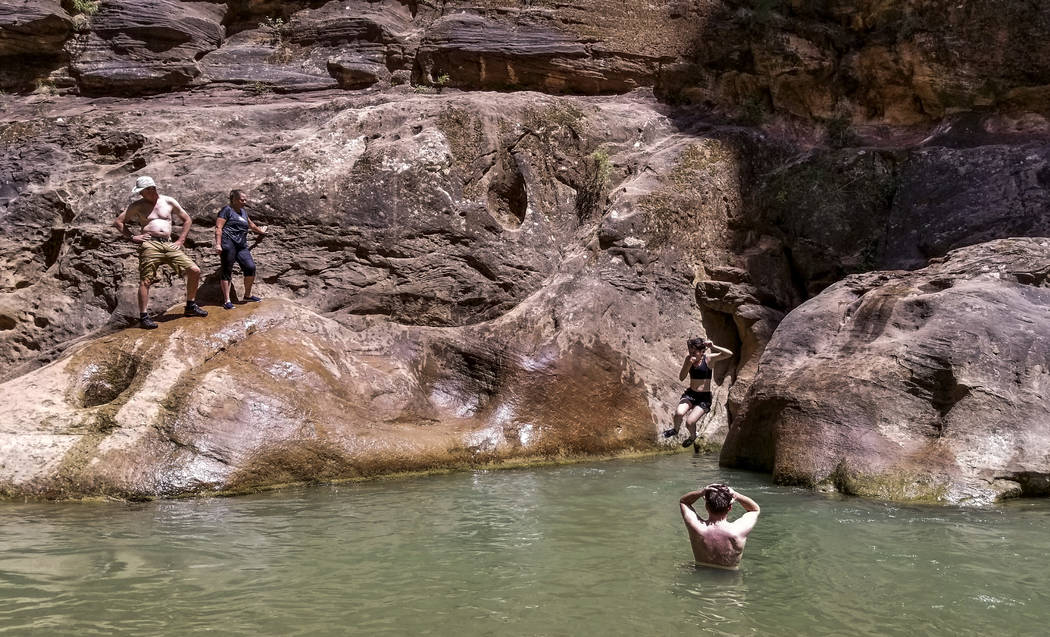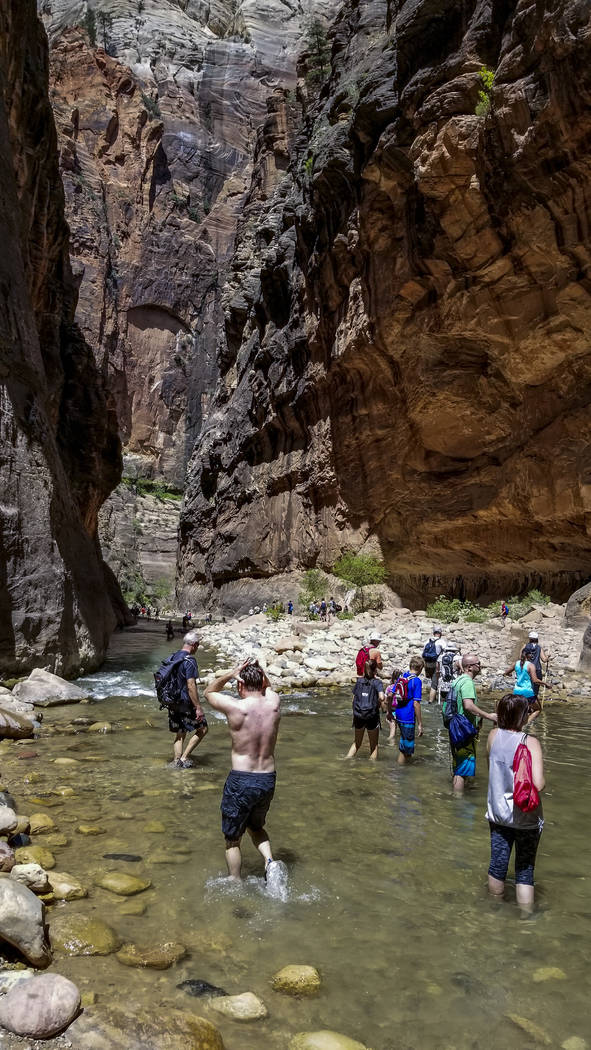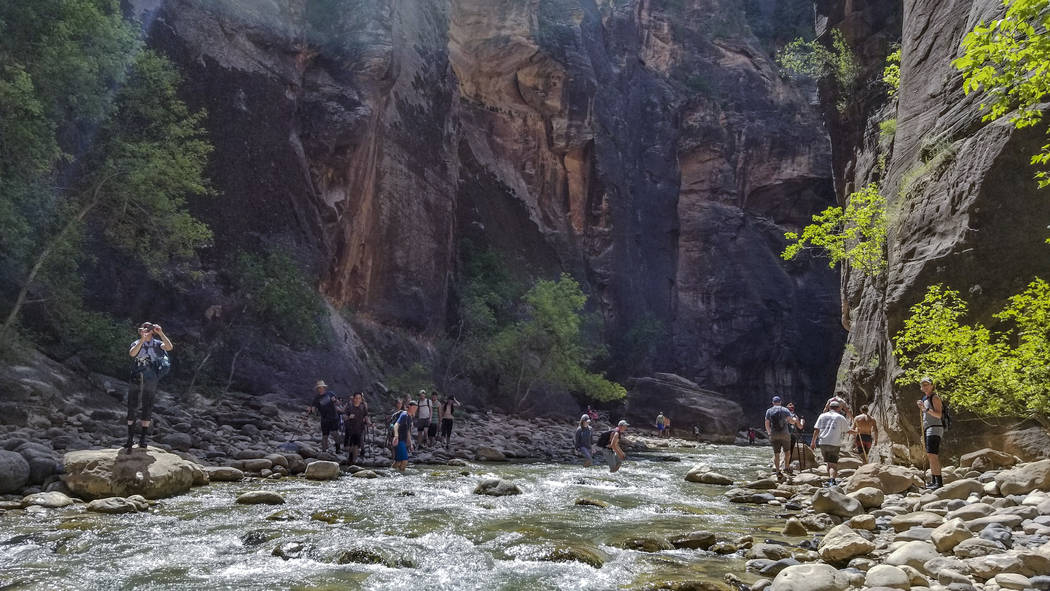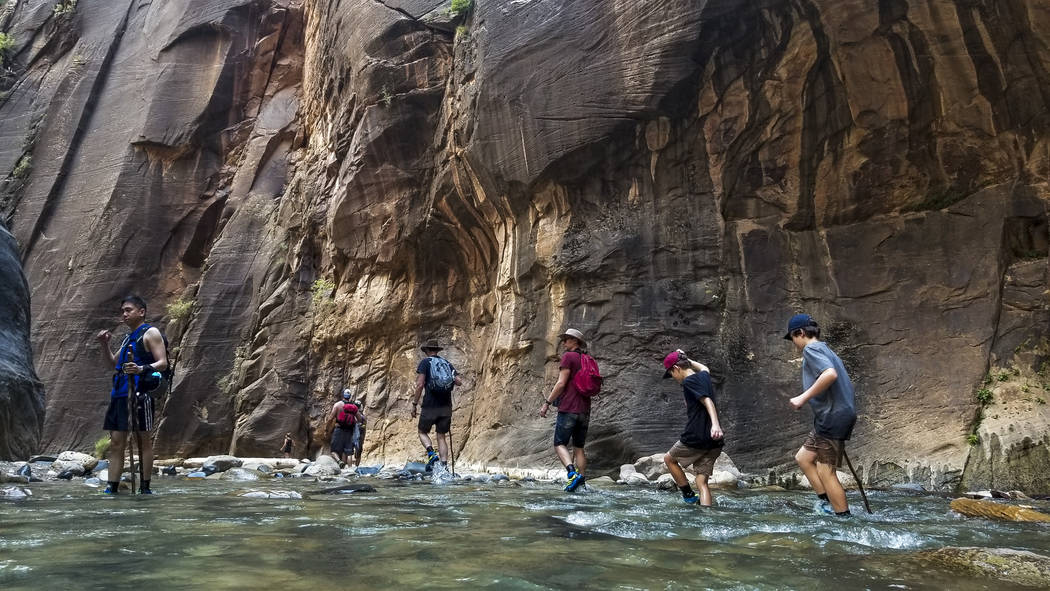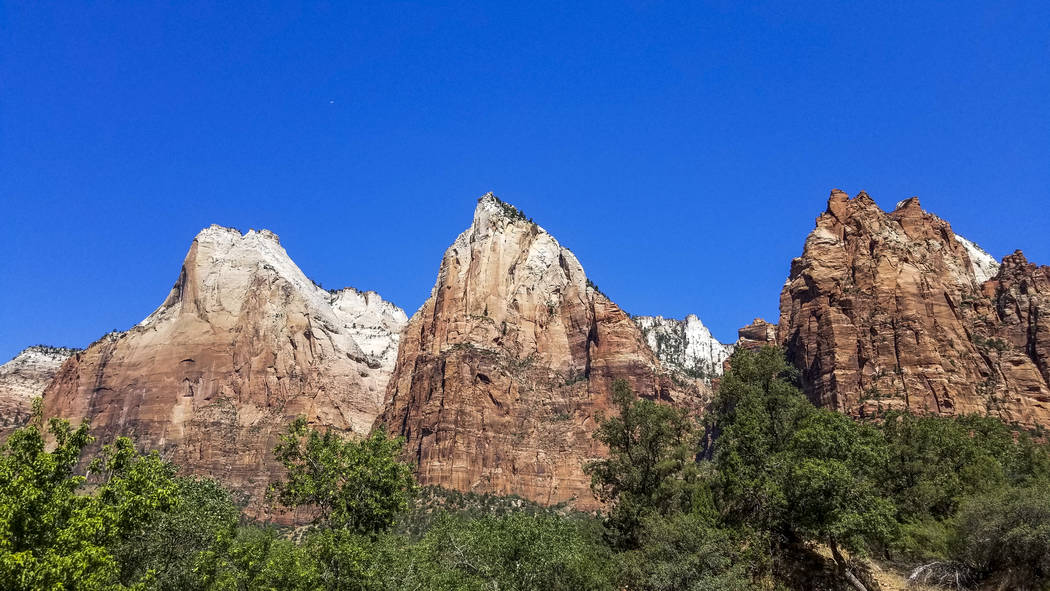 There won't be a velvet rope or a snooty maitre d', but you might need a reservation someday to get into Zion National Park.
The National Park Service is considering a year-round online reservation system for access to Zion's most popular trails and attractions in response to a massive surge in visitation at the park 160 miles northeast of Las Vegas.
Under one of two "preliminary alternative concepts" unveiled by park officials late last week, visitors would be required to get advance reservations to enter the park. The second, more restrictive alternative also would require reservations to access specific trails and sites within the park.
"Visitors would only be able to visit those sites in the park for which they have obtained a reservation," according to a park newsletter outlining the concepts.
The number of reservations issued would vary by season and be limited to protect park resources and prevent congestion.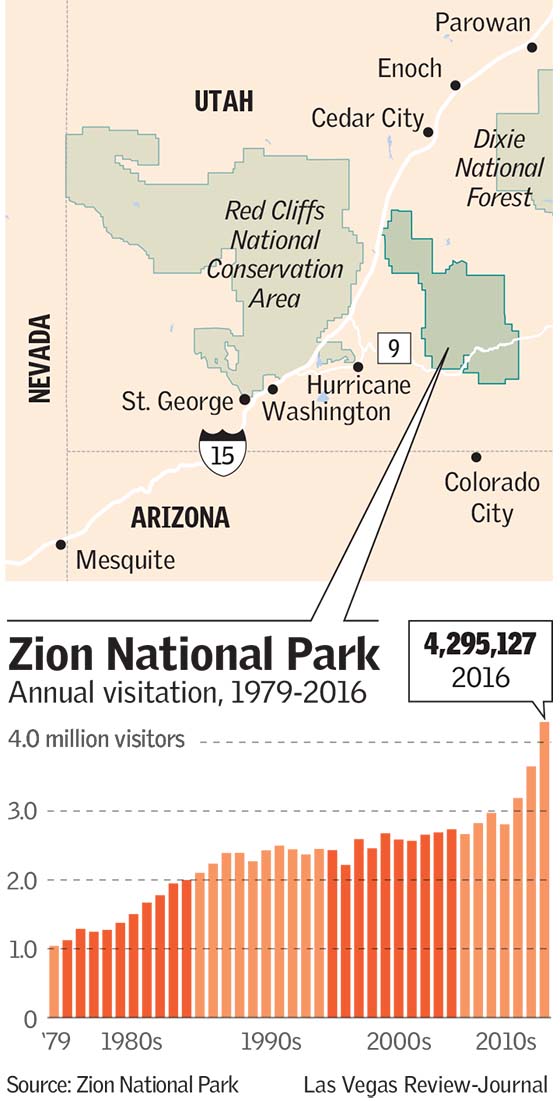 The Park Service is accepting public comments on the two concepts through Aug. 14.
Splendor under strain
No other national park requires reservations just to get inside the gate, but officials at Zion don't have much of a choice, said David Nimkin, Southwest regional director for the nonprofit National Parks Conservation Association.
"You don't want to turn people away," he said. "It definitely can be controversial. It can be a challenge. I don't know of another option."
Zion National Park spokesman John Marciano said something has to give.
"Our mission is to protect the resource and to make sure the people who come here have a pleasant visitor experience," he said.
Though the national park covers almost 147,000 acres, nearly all of the visitation is concentrated along the roughly five miles of road leading up the Virgin River and into Zion Canyon.
Traffic grew so congested there that in 2000 the Park Service began closing the canyon to passenger vehicles and forcing visitors onto shuttles through the busy summer months.
That worked for a while, but in recent years, the length and severity of the busy season have grown, overwhelming park amenities and the canyon itself.
Almost 4.3 million people visited Zion last year, shattering the previous record of about 3.6 million set in 2015.
The crush has led to hourlong waits at the main entrance and long lines at restrooms, shuttle stops and even on hiking trails.
The park draws more than 10,000 visitors on an average day and has just 1,200 parking spots, Marciano said. "And there's a big issue with human waste in the park. We don't have enough toilets for people," he said.
The park is now in the midst of drafting a first-of-its-kind visitor use management plan, set for completion in winter 2018.
"I just want people to understand it's a pretty complex issue," Marciano said. "We're taking our time because we want to do the right thing."
More shuttles won't help
Nimkin said Zion might not be the first — or the last — national park to require a reservation for entry. Arches National Park in Utah also is considering a parkwide reservation system to ease traffic congestion, and officials at other crowded parks could follow suit if the experiment works.
"We're finding these kinds of pressures at parks all over the Southwest," Nimkin said. "Ultimately, there aren't a lot of alternatives."
In Zion's case, a few ideas have already been considered and rejected.
Officials there looked at closing portions of the park when visitor capacity is reached, but the resulting lines of cars waiting to get in would likely back up into the nearby town of Springdale, Utah, snarling traffic there. They also considered closing the core part of Zion Canyon to all vehicles, shuttles included, or charging significantly higher entrance fees at busier times of day, but those concepts were rejected for fear they would effectively bar access to the park for some visitors.
Adding more shuttles wouldn't work either, park officials said, because the system is already operating at or beyond capacity. Sending more vehicles into the canyon would only produce more noise and congestion without significantly reducing the long wait times at shuttle stops, officials said.
The shuttles used to operate from April to October, but the service has been starting earlier and running later in recent years to accommodate the growing crowds.
Limiting visitor traffic with a reservation system will only address one of the problems the park is facing, Nimkin said.
Eventually, reservations or not, Zion will have to replace its aging shuttle fleet and rebuild the overloaded road on which they drive. Nimkin said that will require a lot of money Zion — like other national parks — simply does not have.
Contact Henry Brean at hbrean@reviewjournal.com or 702-383-0350. Follow @RefriedBrean on Twitter.
How to comment
The National Park Service will accept public input through Aug. 14 on the idea of requiring reservations for entry into the Zion National Park and access to some of its most popular trails and attractions.
To submit a comment or get more information on the concept — and on the park's broader effort to draft a visitor use management plan for Zion — you can go online to parkplanning.nps.gov/Zion.
The public will have one more chance to weigh in on efforts to address overcrowding at Zion in the fall of 2018, when the Park Service is slated to release its completed visitor use management plan for the park for comment.