UNLV robotics team has an eye to the future — VIDEO
February 20, 2016 - 2:06 pm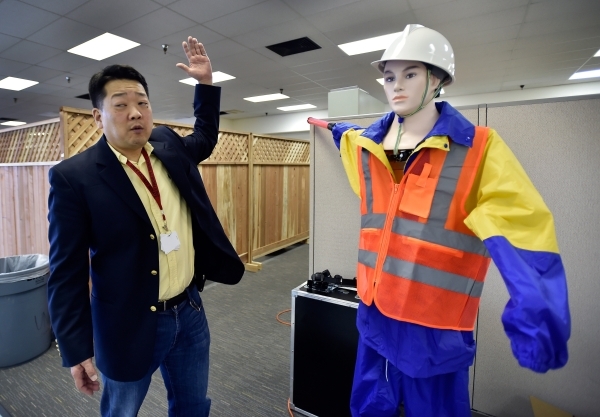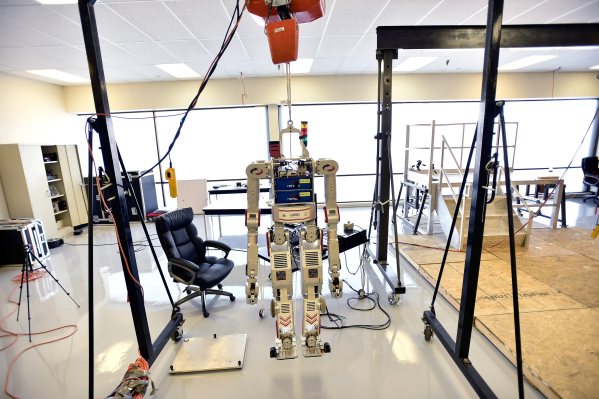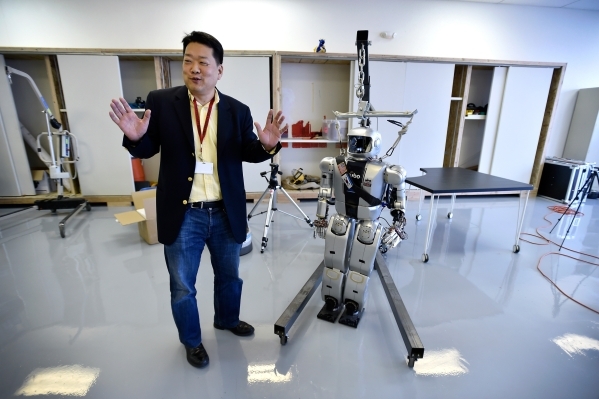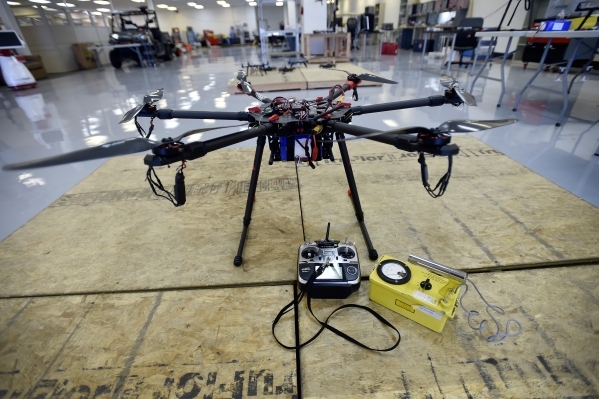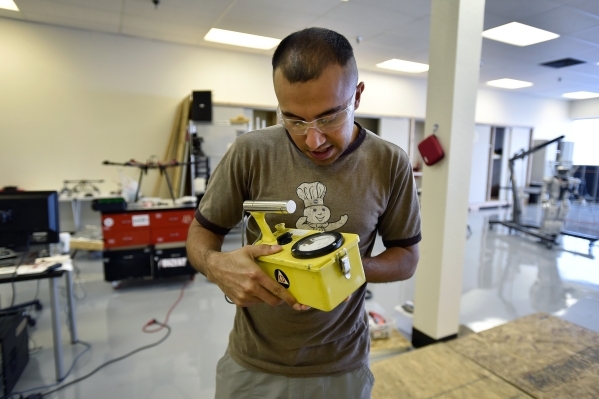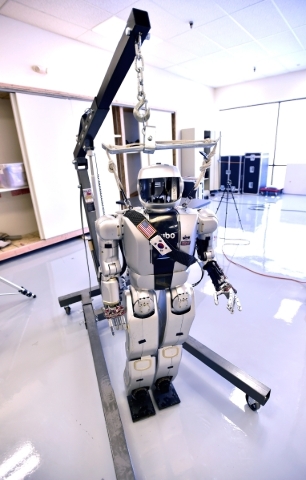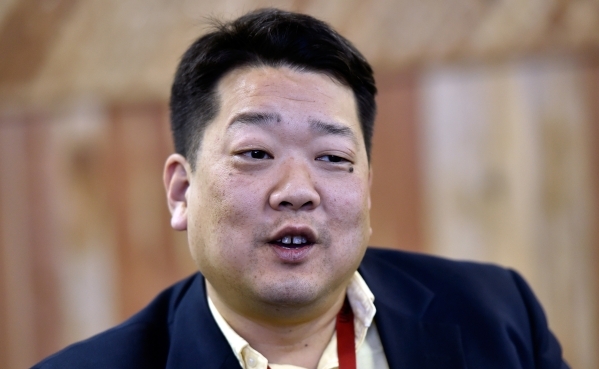 In an off-campus building less than a mile away from UNLV, HUBO — a robot named Metal Rebel — stands still waiting for commands.
When instructed to do so, he can walk, scale ladders, climb stairs, open doors and lift objects. But more importantly, he can go places and do things that might be too dangerous for humans.
"They can have a big impact in disaster," says Dr. Paul Oh, Lincy Professor for Unmanned Aerial Systems at UNLV. "They can do the dangerous, dirty and dull jobs that humans can't."
Metal Rebel is one part of UNLV's Drones and Autonomous Systems Lab, which opened in April 2015. It will be featured on NOVA on Vegas PBS in a Feb. 24 special called "Rise of the Robots."
The lab is giving students and engineer professionals a chance to develop the future of robotics and discuss how technology can be developed to aid in times of disaster.
Oh was a roboticist at the time two planes flew into the Twin Towers on 9/11.
Although there were heroic efforts from first responders in the aftermath of the attack, Oh says with the right technology, cleanup and disaster relief could have been different — a sentiment that would manifest after Hurricane Katrina in 2005 and the nuclear reaction breaches in Fukushima, Japan, in 2011.
All of these lead Oh to look at the industry from a different perspective and focus on technological advances that could impact the aftermath of manmade and natural disasters.
Through his career, Oh had worked at colleges like Drexel University and secured grants from the National Science Foundation and NASA for his work with robotics and unmanned aircraft systems.
When Oh started looking for a change, he decided to look at Nevada, considering it was a test site for drones.
When he arrived at UNLV at the end of 2014, Oh was asked to prepare a design to enter in the Defense Advanced Research Projects Agency Challenge finals, which asked competitors to come up with technology that would help during disaster relief.
"I was reluctant at first," he says.
The competition was six months away, and he didn't think they had the manpower and resources to pull it off.
But the College of Engineering rallied together and made it happen. The robotics lab was born in that process.
The team, DRC-Hubo@UNLV, was composed of researchers, professionals and students. Each came equipped with specific skill sets, from creating the hardware to designing the software. Metal Rebal was born through months of long, sleepless nights.
The concept of HUBO is something Oh and his brother have been working on for years in various forms.
In Philadelphia, one of the HUBO prototypes Oh created was child-sized. It played music and even threw the first pitch at a baseball game. Named Jamie, he sits in the UNLV robotics lab next to his big brother, the Metal Rebel.
"We needed to design something a little bigger (than the first HUBO)," Oh says. "We wanted it to look more like a firefighter than a small child."
In June, the team traveled to the Defense Advanced Research Projects Agency Challenge finals to compete against 25 other teams from around the world.
"It's not really a competition," Oh says. "When it's about solving problems in disaster response, you don't compete for that. It's more of a call to arms. What can we all do in the face of humanitarian crisis."
The challenge requires robots to drive and get out of a vehicle, cross volatile terrains, open doors, climb stairs, move or walk over debris and cut a hole in a wall.
DRC-Hubo@UNLV placed eighth in the world after performing six of eight tasks in 57 minutes and 41 seconds.
The win is big for UNLV.
"It shows that UNLV is the place to get things done," Oh says.
For the undergraduate students who got to work on the project, this could help them with their future.
"If I go to work for a company creating driverless cars and they see the work I've done here, it's probably going to help," says 22-year-old Santiago Ricoy.
Ricoy was going to school at CSN and was looking for opportunity to advance in his knowledge in robotics when he met Oh.
Working in the lab has helped him think about the future and what he wants to do.
"I want to open an engineering firm one day," he says. "I want to design technology that helps human life easier."
UNLV's robotics lab has been open less than a year and is still coming together.
A mural done by local company Walls360 is in the process of being finished and shows the lab's past, present and future.
In addition to HUBO, the lab has a lot of gadgets, gizmos and concepts people are working on from a drone that can fly over spots to detect radiation to using robotics to meet agricultural needs.
While Oh and the people of the lab continue to work on their designs for better technology during disaster relief, he aspires for something greater.
Oh imagines a place where people can see the future of technology.
"It's called Roboland," he says. "It's Universal Studios meets Epcot meets the Smithsonian."
The concept would be a themed park where people can see an assortment of technology.
"You can see how robotics will play out in the medical field or care facilities," he says.
Along with the scientific information, people can even play with devices to help foster a sense of excitement.
Oh thinks Las Vegas is a prime spot for Roboland and has reached out to UNLV's business school, architectural department and hospitality program to look into feasibility of making his dream come true.
Roboland will not only get the general population excited about the future of technology — he says many people have a fear of where things are going — but will also inspire the next wave of roboticists.
Contact reporter Michael Lyle at mlyle@reviewjournal.com or 702-387-5201. Follow @mjlyle on Twitter.