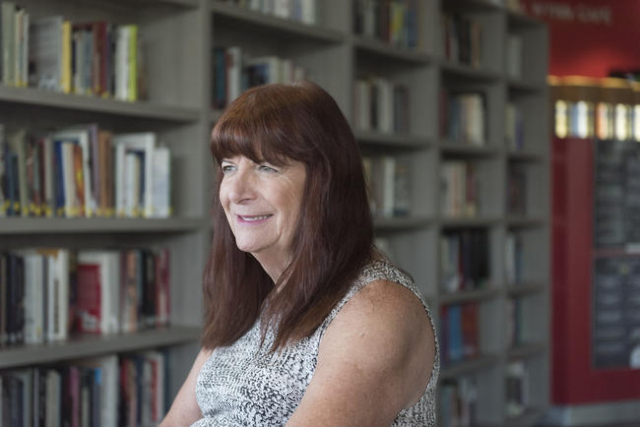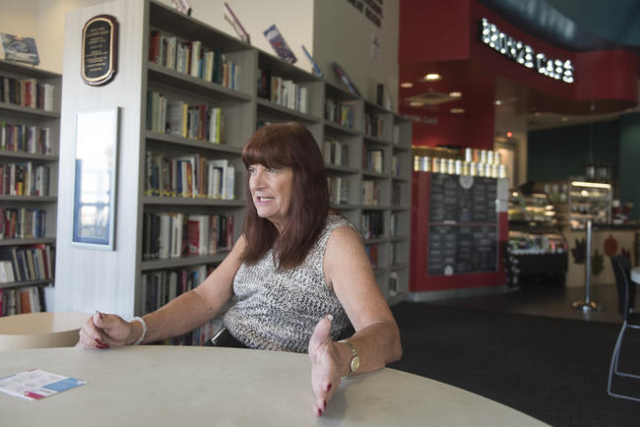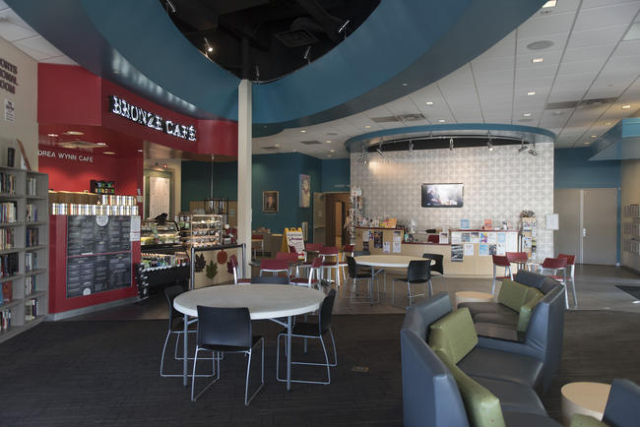 As issues from marriage to health care and bathroom rights for transgender people have been given more attention in recent months, members of the Las Vegas community hope to celebrate the valley's annual TransPride week in record numbers.
"This week is about remembrance, healing and empowerment for our community," said Jamie Lee Sprague-Ballou, organizer of TransPride Las Vegas, which attracts dozens of transgender people and allies from across the western United States. "We don't have many events like this offered to us throughout the year."
The third annual event, which started Tuesday and is open to the public, features six days of transgender-focused workshops, ceremonies and educational seminars at the Gay and Lesbian Community Center of Southern Nevada. The event, which drew over 100 daily participants in its inaugural year of 2013 before dropping off slightly in 2014, hopes to accommodate 200 daily visitors this year, Sprague-Ballou said. TransPride concludes Sunday with a "Day of Celebration."
OVERCOMING CHALLENGES
On Tuesday, several members of the transgender community gathered at Metropolitan Community Church in preparation for TransPride's Opening Ceremony, held later in the evening.
Among the gatherers was Marty Brown, a transgender man who, like many in the transgender community, said he overcame ridicule and public backlash to physically become the person he felt he was on the inside.
"Whether you're transgender or not, you're still a child of God," said Brown, who was raised in the Christian faith. "Your faith doesn't go away. You still have your beliefs and those desires."
Public opposition to transgender rights is largely based on fear, he said.
Brown, 60, who transitioned at 18 years old, said he was once assaulted in a women's restroom — before he changed his gender identity or physical appearance.
"A woman hit me in the head with her purse because she didn't think I belonged there," Brown said. "So from then on I started using the men's room, and there was never any problem."
Both Brown and Sprague-Ballou, a transgender woman, referred to the ongoing struggle for transgender people to use the bathroom corresponding to their self-identified gender as an example of how public fear has led to discrimination against the transgender community.
In September, 17-year-old Lila Perry, in Hillsboro, Mo., made national headlines when she was denied permission to use the women's locker room. Last month, an unnamed transgender student had the same problem at her high school in Palatine, Ill.
On Nov. 3, the U.S. Department of Education condemned the isolation of transgender students in federally-funded schools and ordered the schools to open the locker rooms to transgender students. But the order didn't go without public opposition.
"Transgender people are there to take care of their business, and get out," Sprague-Ballou said.
While transgender people have also faced health care discrimination in the past, the community believes employers are moving in the right direction, Sprague-Ballou said. In July, gender reassignment surgery became included in the Nevada Public Employees Benefit Program health care plan for the first time.
"It's an enouraging start, no doubt."
BEYOND GENDER
Sprague-Ballou, who is currently studying to be a pastor in the United Church of Christ and Metropolitan Churches, said the transgender community is one of the few groups to define gender as more than male or female.
"One of the things that really distinguishes transgender people from the gay and lesbian communities is that we disrupt the gender binary system," Sprague-Ballou explained. "When somebody fears something, it leads to hate and that's unfortunate."
Gender can expand beyond male and female, and include transgender people that are "non-conforming" to a specific gender, she said.
Ashley Anna Parks, a volunteer at the Gay and Lesbian Center, lived the majority of her life identifying as a male before starting her transition to female in 2012. She currently identifies as non-conforming.
Parks, who was married while still identifying as a man and has four children, said the community's road to equality, like the process of changing genders, is a transition for everyone involved.
"It's the expectations of others, the expectations of our work, the expectations of any church that we may belong to," Parks explained. "We're put in these little boxes and we're expected to act, to look and to be a certain way. But trans people are like anybody else."
"They're not broken, they're not a strange freak of nature," she added. "They are who they are, and that's natural. And society is starting to discover that."
Contact Chris Kudialis at ckudialis@reviewjournal.com or 702-380-4593. Find him on Twitter: @kudialisrj