Women's Leadership Council honors those who inspire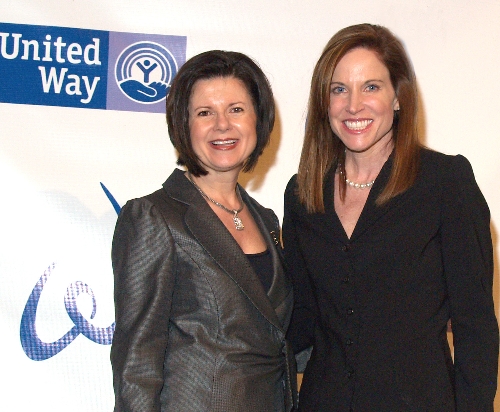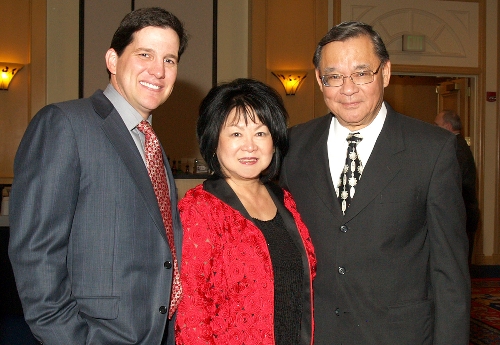 The Women's Leadership Council of United Way of Southern Nevada celebrated the inspirational power of women's philanthropy during its annual luncheon Feb. 25 at Paris Las Vegas.
The leadership council provides a means for local women to use their collective leadership and financial power to address the community's most pressing needs.
The 2010 event honored Carol Harter with the group's Commitment to Education Award, Lorraine Hunt-Bono received the Financial Stability Award and Maureen Peckman was given the Access to Healthcare Award.
Marie Osmond was the luncheon's keynote speaker, and emceeing the affair were Tricia Kean of KTNV-TV, Channel 13, and Calvert Collins of KLAS-TV, Channel 8.
Seen among the more than 400 guests were Dawn Gibbons, Carolyn Goodman, Debbie Smatresk, Sherry Layne, Dee Ladd, Gayle Anderson, Sandee Tiberti, Madeleine Andress, Punam Mathur, Marilyn Winn, Paula Browne, Carolyn Sparks, Lizette Sundvick, Lexy Capp, Laurel Larson, Tiffany Michelli, Cathy Brinker, Juanita Fain, Sondra Lynch, Lonnie Noble, Janet Linder, Michael Harter and Chip Lightman.
Also attending were Cathy Jones and Judy Kropid, the council's co-chairs; Beth Miller, vice president, major gifts for the United Way of Southern Nevada; and Dan Goulet, president and chief executive officer of United Way of Southern Nevada.
CHINESE NEW YEAR: Summerlin Lions Club sponsored its ninth annual Chinese New Year Charity Dinner and Dance Feb. 27 at the Gold Coast.
Participating in the reception and silent auction were Congresswoman Shelley Berkley and Larry Lehrner, Congresswoman Dina Titus, Henderson Councilwoman Gerri Schroder, and U.S. District Court Judge Ronald Lew and Mamie Lew.
Also attending were Chris Lee, Sadie and Wayne Tanaka, Katie Kwok, Shirley Tam, Alice and Jack Jue, Kami and Russell Bowler, Chausey Chau-Duong, Roger Yang, Jerry Tao, and the event chairwoman emeritus Esther Louie.
Master of ceremonies Nate Tannenbaum introduced the Lohan School of Shaolin, which performed the traditional Lion Dance .
The event honored Kendall Tenney for his work with children. Tenney serves as chairman of the board for the Make-A-Wish Foundation.
Tannenbaum and his wife, Linda, conducted a live auction for eight packages, with proceeds benefiting the Lions charities: UMC Lions Burn Care Unit and its Campaign SightFirst for the blind and visually impaired.
Other guests included Karen Iglesias, Marilyn and Tom Stark, Mariela Hernandez, Liz and Kae Pohe, Leo Downey, Claire Heinrich and Mary Bryndle. Among the Lions Club officials in attendance were Donna Cutler, president of the Summerlin Lions Club; Susan Lydon, district governor; and Ed Lydon, past district governor. Chairing the event was Susan Abramson.
Jeneane Marie provided musical entertainment.