7 options to give Mom a gift of self-care, serenity
Updated May 12, 2023 - 7:48 pm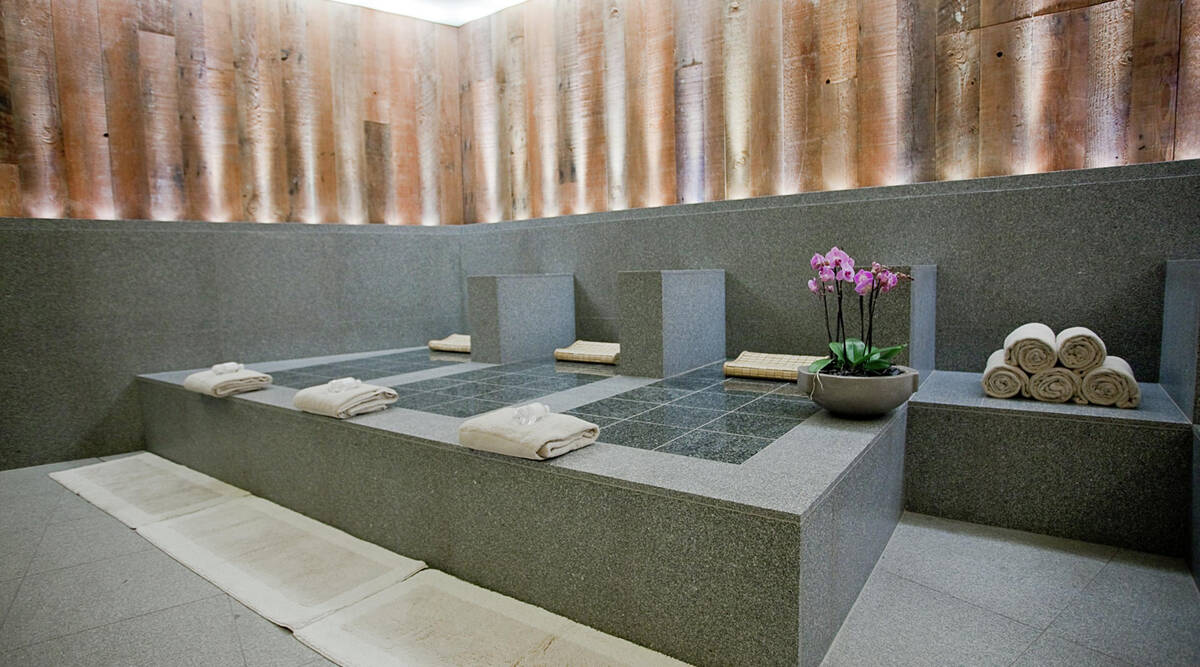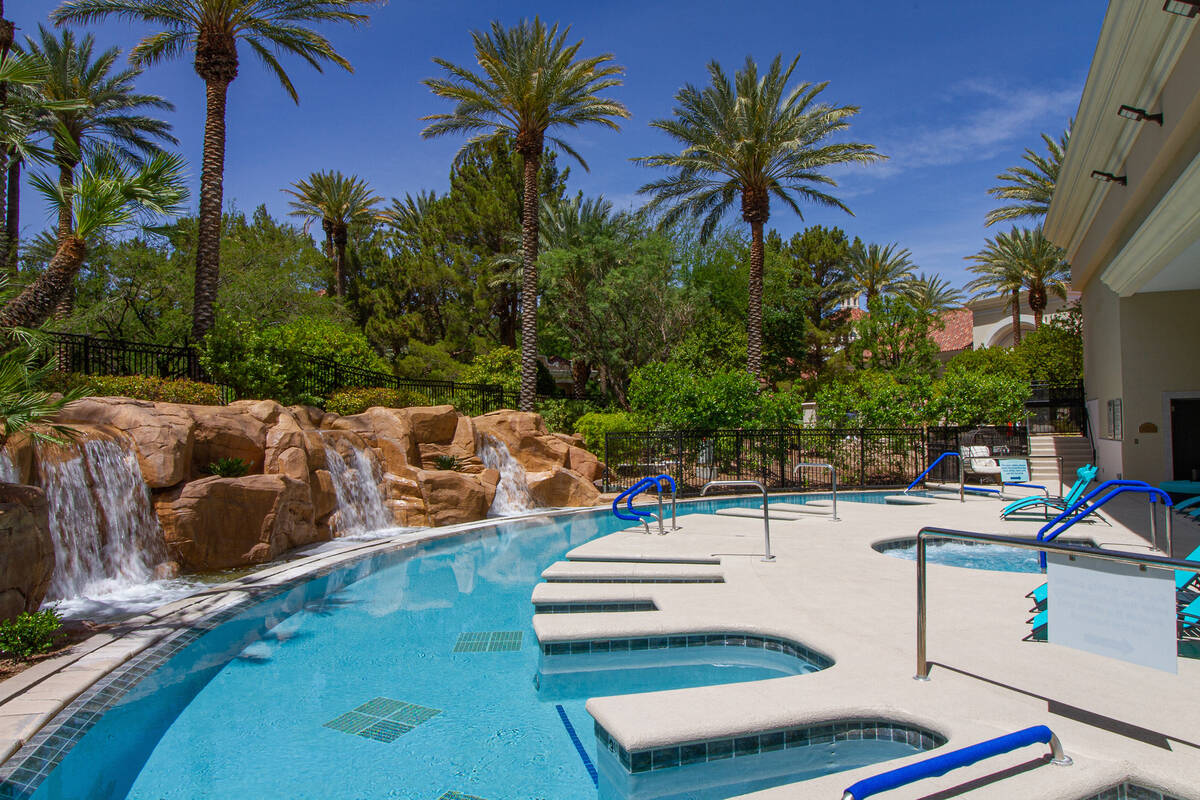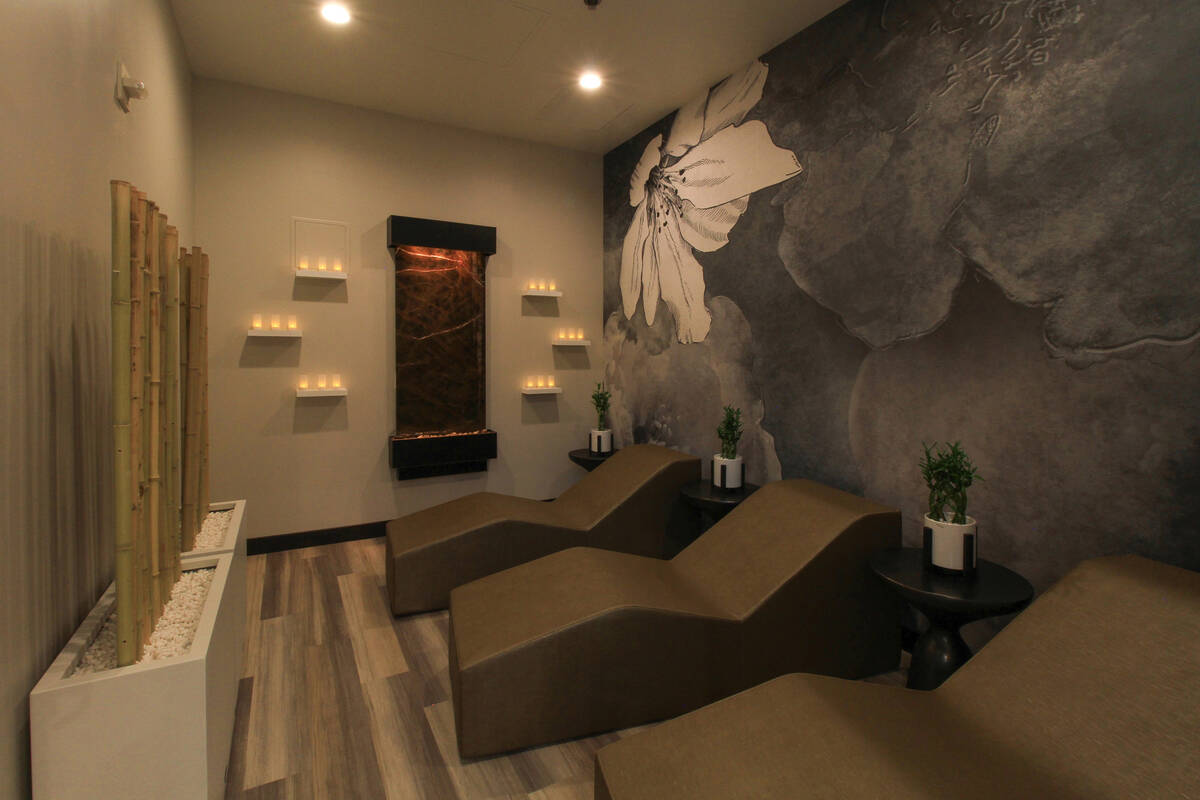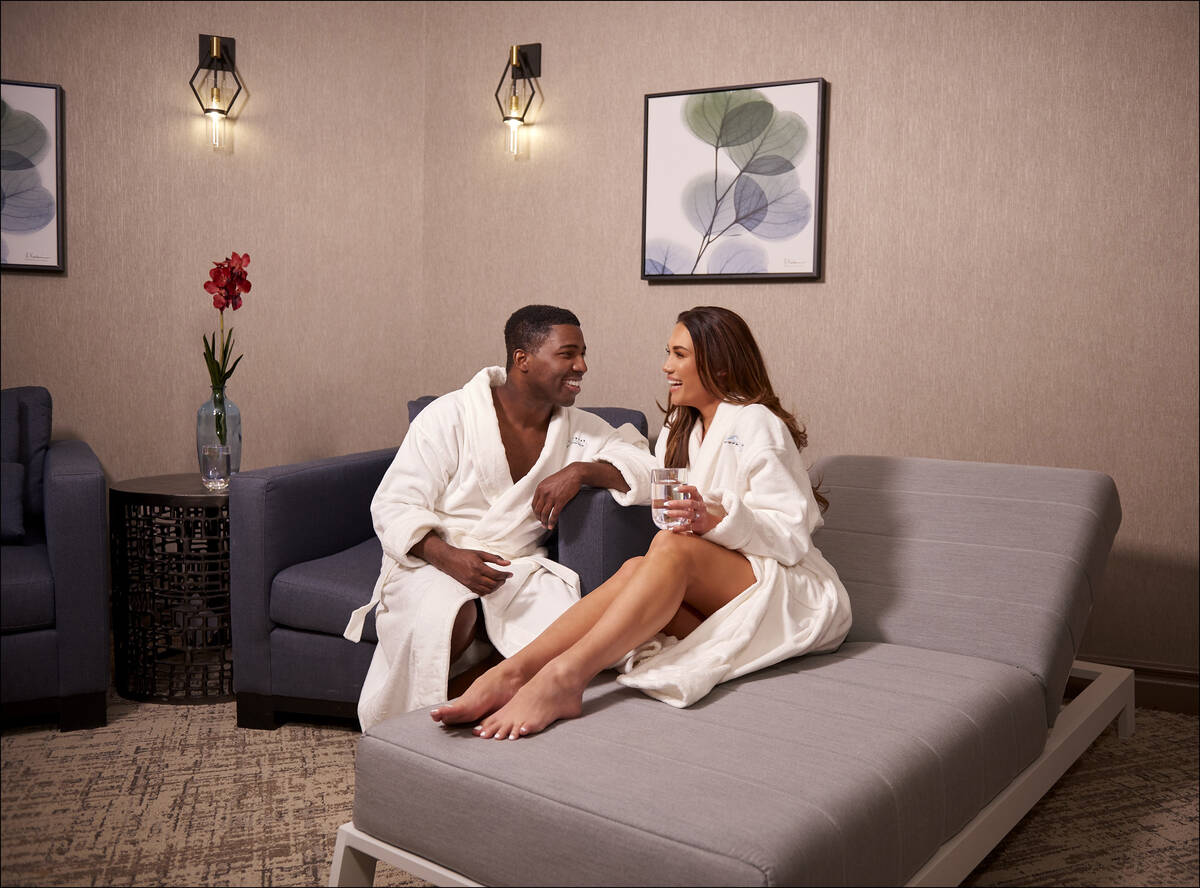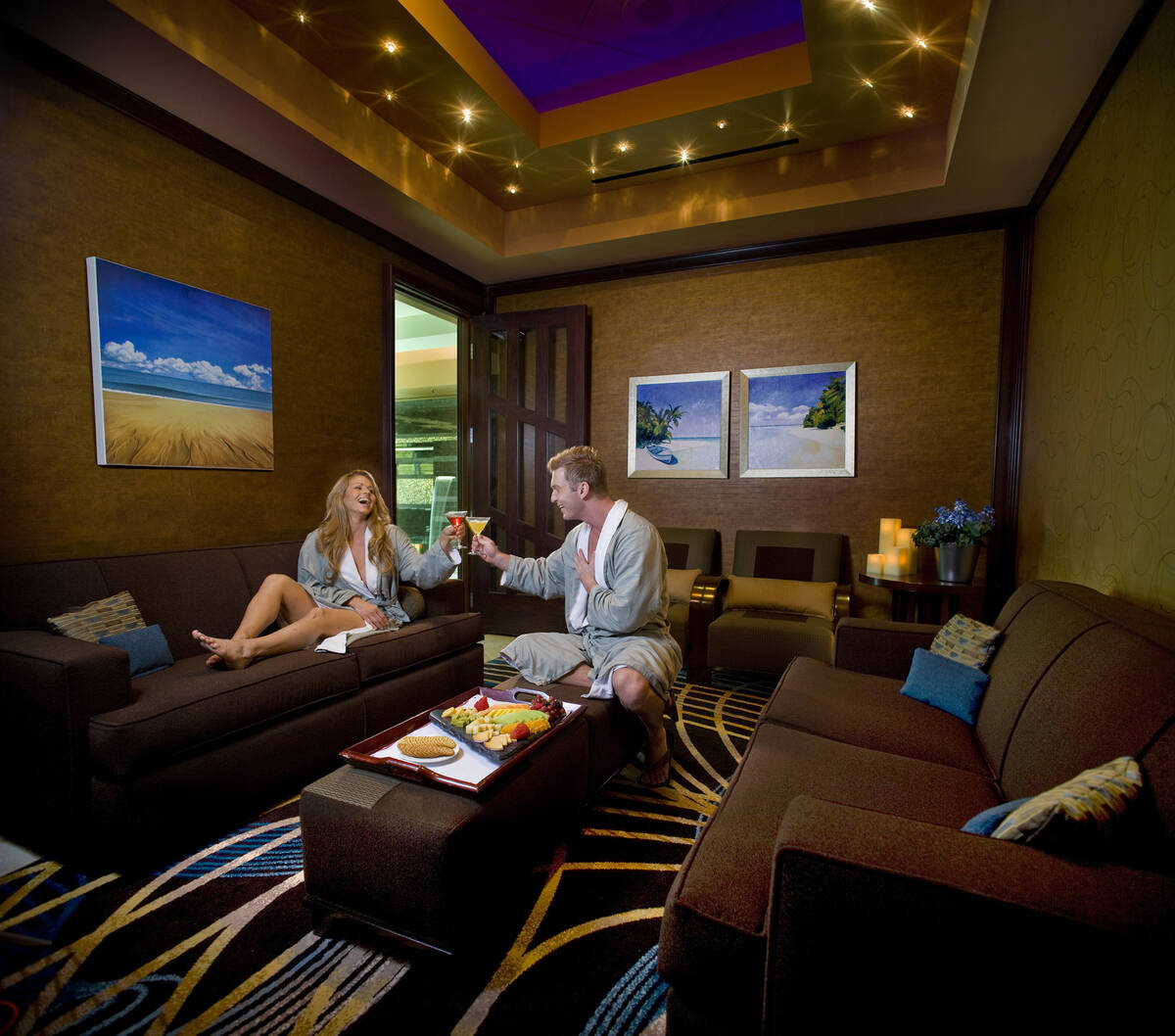 Mom's done an awful lot for you over the years, starting with that whole carrying-you-for-nine-months thing.
Sure, you could take her to brunch or dinner on Mother's Day, the busiest restaurant day of the year, but how about instead considering a bit of self-care and a chance to envelop herself in serenity?
It can be done — and done well — at any of a number of Las Vegas Valley spas.
Aria
Stone is the main motif at Aria Spa & Salon, starting with the stone walls and extending to the Ganbanyoku Japanese stone beds, which are heated slabs that can soothe muscles and increase circulation, for Mom to partake in before or after a treatment.
If you want to get in on the spa's pampering action, reserve a spa suite, complete with dedicated lounge area and hot tub. Up to four people share a suite, which can be reserved in one-hour increments with a three-hour minimum. The infinity-edged therapy pool, which overlooks the resort's pool area, includes a coed balcony relaxation spot.
The salt blocks that line the Shio Salt Room are said to provide respiratory benefits. Other available treatments include ashiatsu, custom, athlete and CBD massages, facials and wraps. aria.mgmresorts.com
Caesars Palace
If Mom's like us, she probably finds Las Vegas' blistering summertime temperatures positively draining. So, do her a favor with a quick trip to the Arctic — Qua Baths & Spa's Arctic Ice Room at Caesars Palace. While she's reveling in all that cold air, she can even watch snow fall. Well, Las Vegas-style snow.
It wouldn't be Caesars without a nod to the ancients, and you'll find it in the richly decorated Roman Baths, three refuges designed to "harness the healing powers of water."
Other amenities on the 50,000-square-foot spa grounds are a steam room and sauna and treatments including facials and Swedish, deep-tissue, hot-stone and CBD massages. Locals can get 20 percent off a full-price spa or salon service, Mondays through Thursdays. If Mom wants to bring her crew, you can spring for a Spa Squad Group Package granting access to the facilities for eight or more. caesars.com
Resorts World
Resorts World is fond of referring to itself as The Retreat You Need, and nowhere does that apply more than in the Awana Spa. With the golden ratio's superb balance in mind, the design leans to rounded rooms and curved walls.
Specials this weekend are the Mother's Day Massage, a 60-minute experience with rose aromatherapy and Champagne, and the Blue Diamond Facial. Or indulge her in a Spa-Meister experience, in which hot scented steam is directed around you with the use of a towel.
The Fountain of Youth passport, available alone or included with a spa treatment of 60 minutes or longer, provides access to the six variety pools, Crystal laconium dry-sweating room, tepidarium heat chairs, steam rooms, cool-mist showers and Rain Walk. rwlasvegas.com
Resort at Summerlin
Spa Aquae, renovated about a year ago at Rampart Casino at the Resort at Summerlin, knows you want to pamper Mom and is offering a number of specials this weekend to make that easier. All guests getting treatments will get a glass of sparkling rosé or a canned cocktail; three or more treatments, a 50- or -100-minute spa service or 80-minute salon service will qualify for gifts, and there will be retail discounts and raffles.
The spa has more than 20 treatment rooms, including four for couples, a relaxation room, sauna and steam rooms and a hydrotherapy pool accessed from both locker rooms. Special services include the HydraFacial, which uses serums to cleanse, extract and hydrate for glowing, plumper skin.
Other treatments include aroma, deep-tissue, Swedish and hot-stone massages; seaweed wraps; and guava body scrubs HydraLounge packages are available for couples or groups of up to eight. theresortatsummerlin.com
South Point
Want to make Mom feel like a goddess at least one day a year? The body treatments at Spa Costa del Sur at the South Point include the Goddess of the Sun ritual, which starts with a full-body exfoliation in one of four aromas, followed by a hydrating body wrap, cool-stone facial and warm scalp massage. If that's not pampering, we don't know what is.
Twenty-seven treatment rooms mean there's rarely a delay in booking. Mom and Dad can be pampered together in one of the four couples treatment rooms and relax afterward in the coed wet area — and the 20 percent discount for locals (available daily) sweetens the deal.
The spa also has a whirlpool, sauna and steam room and treatments including Swedish, hot-stone, cupping and deep-tissue massages. The craniosacral therapy is designed to aid the movement of spinal fluid and promote physical and emotional relief. southpointcasino.com
The Venetian
Canyon Ranch spa + fitness — a sister property of the famed spa near Tucson, Arizona — is a behemoth among day spas, at 134,000 square feet, one of the biggest in the world.
Accordingly, it offers more than 150 services performed in more than 90 treatment rooms. These include a candle massage, in which the special spa candle's wax is applied to the skin, as well as more conventional treatments. Eastern treatments such as reiki, shiatsu and chakra-balancing massages also are offered.
Some treatments combine a number of elements, such as the Alchemist's Retreat, which starts with sea-salt exfoliation and moves on to thermal mud applied to the back, a candle-wax massage and scalp massage. Ritual baths include the Euphoria King's Bath, an aromatherapy scalp massage, body scrub, aromatherapy soak and herb-infused oil massage. venetian.com
Wynn Las Vegas
If Mom finds nighttime a good time to relax, she may well appreciate The Spa at Wynn, designed to evoke the serenity that after-dark can bring.
Swedish, deep-tissue and aromatherapy massages can be augmented with warm oil scalp treatments, dry feet relief or relaxing hot stones. Specialty treatments include the Four Hands Massage performed by two therapists working in tandem, or massages with the addition of Thai oils or CBD. If Mom's had a rough year, you might consider the Good Luck Ritual, which aims to increase happiness, luck and prosperity, with special attention paid to the scalp, hands and feet.
If Mom doesn't want to come alone, reserve a couple's suite complete with fireplace and indulge her (and them) with one of three special couple's rituals. wynnlasvegas.com