Actress Diane Lane shares her secret to carefree aging
March 23, 2023 - 12:45 pm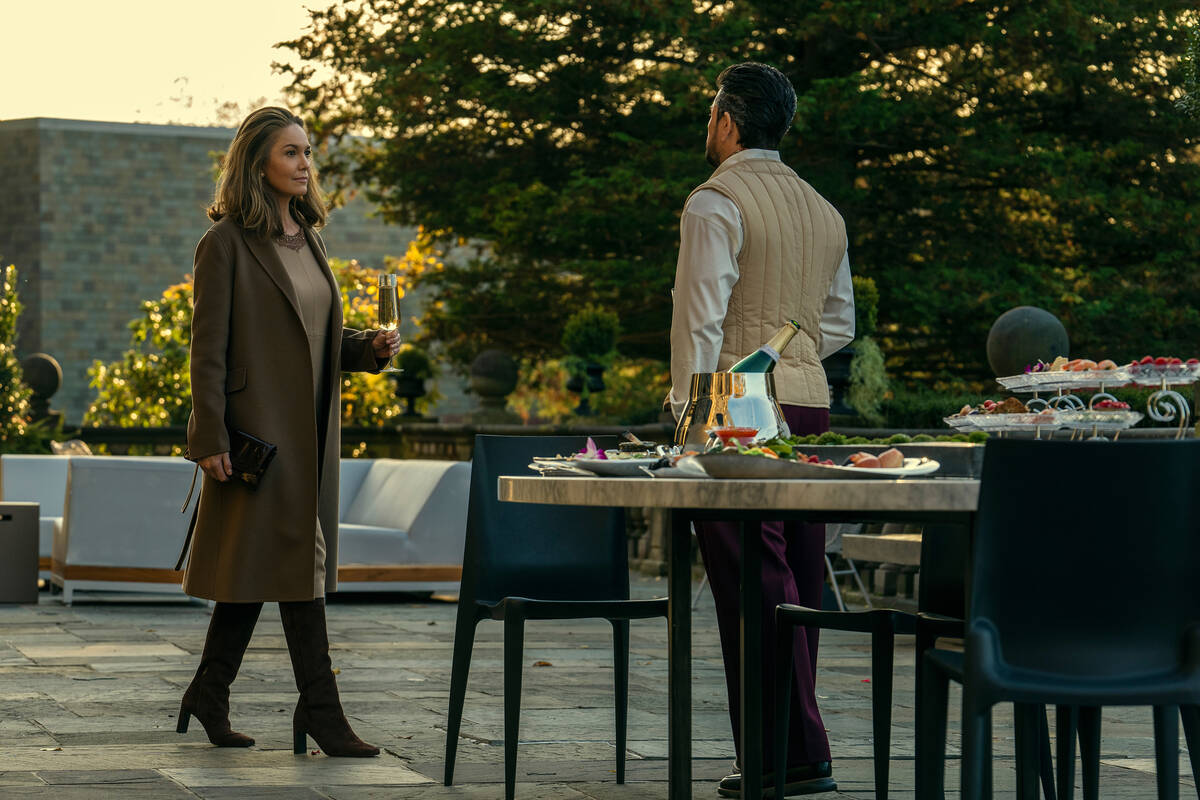 A funny thing happened to actress Diane Lane as she hit her midlife stride: She got busy looking for the positives. Really, really busy.
"What I figured out is there is joy in every age," says the 58-year-old Lane, who began acting at age 6 and as a teenager starred in films including "A Little Romance" and "The Outsiders."
She has figured a few things out. "I think the secret to happiness is having a Teflon soul. Whatever comes your way, you either let it slide or you cook with it," she says with a laugh during a Zoom call.
Lane can't let one thing slide: her concern for the planet. To that end, the actress — known for roles in "Unfaithful," "Under the Tuscan Sun" and "Inside Out" — stars in the new Apple TV+ series "Extrapolations." In eight interconnected stories, the drama explores the choices that people make in the face of climate change.
"She was a different character for me," says Lane, who doesn't want to reveal too much. "I play someone who is definitely shouldering portions of 'guilty as charged.' Did she act when she could have acted? Was it a little too late to save the world, although better late than never?"
Lane, who lives in Los Angeles, is busier than ever with roles including an upcoming installment of Ryan Murphy's "Feud" about the life of Truman Capote.
In her free time, she hangs out with her daughter, actress Eleanor Lambert, who has a way of making Lane smile. "I wish I could always look like I just finished a good laugh," she says.
More good life tips from Lane:
Save the planet
"Extrapolations" predicts a chilling future, but Lane cautions not to absorb too much blame. "Listen, the individual is not going to be saving us," she says. "Yes, we all have to do our part. … But corporations and legislation are key. Policy is key. Yet the individual is shamed, blamed and guilt-ridden for not doing enough to save the planet."
Turn off your devices
As important as it is to be informed about local and global issues, Lane detoxes from life by shutting off her phone and computer. "We live in an age where you can be up to date with everything that's going on all of the time," she says. "We can't escape the news. Is that a good thing or a bad thing? I think it's part of our stress. Being able to create a tech-free zone or tech-free hours are important ways for me to relax and improve the quality of my life and even my sleep."
What does she do when the news is too much? "Meditation is a wonderful way to quiet your own world," she says.
Laugh about aging
She looks like she never ages. Tell her and she laughs. "It's all great makeup, lighting, prayer and genetics," Lane says. "Plus, I do big hats, so I bring my own shade. I don't care if I look like a gardener. Right now, I have about eight hats in the back of my car. … Here's how I look at aging: There is very little about it that I have any control over. So I just say, 'I am aging. I'm quite grateful that I have my mother's genes.' And I don't embrace a fear-based approach, but realize aging is just a natural part of life."
Never too many downward dogs
Lane has spent a lifetime doing yoga. "It serves me well," she says. "I'm not big on cardio. The endorphins are amazing, and I swear I get my heart rate up." When she wants to really raise her heart rate, Lane hikes. "I can hike for hours and love it," she says. "You have to make the cardio part fun."
Reinvent your work mojo
"There is a joy in playing the age of the person I am in life now," she says. "My heart even hungers for human stories about women my age. It's all about finding what you relate to at every age."
She just wrapped the upcoming season of Ryan Murphy's anthology series "Feud: Capote's Women" for FX. Tom Hollander plays Truman Capote, and Lane portrays socialite and Capote acquaintance Nancy "Slim" Keith.
Lane says that streaming shows helped her through the past few years just like everyone else. "I'm super grateful to be making entertainment and also watching shows that have kept me in touch, especially during the pandemic. Having those shows be so necessary while we were in our homes for two years made my heart open again for my profession."