Learn to make a great late-summer vinaigrette
September 1, 2023 - 11:12 am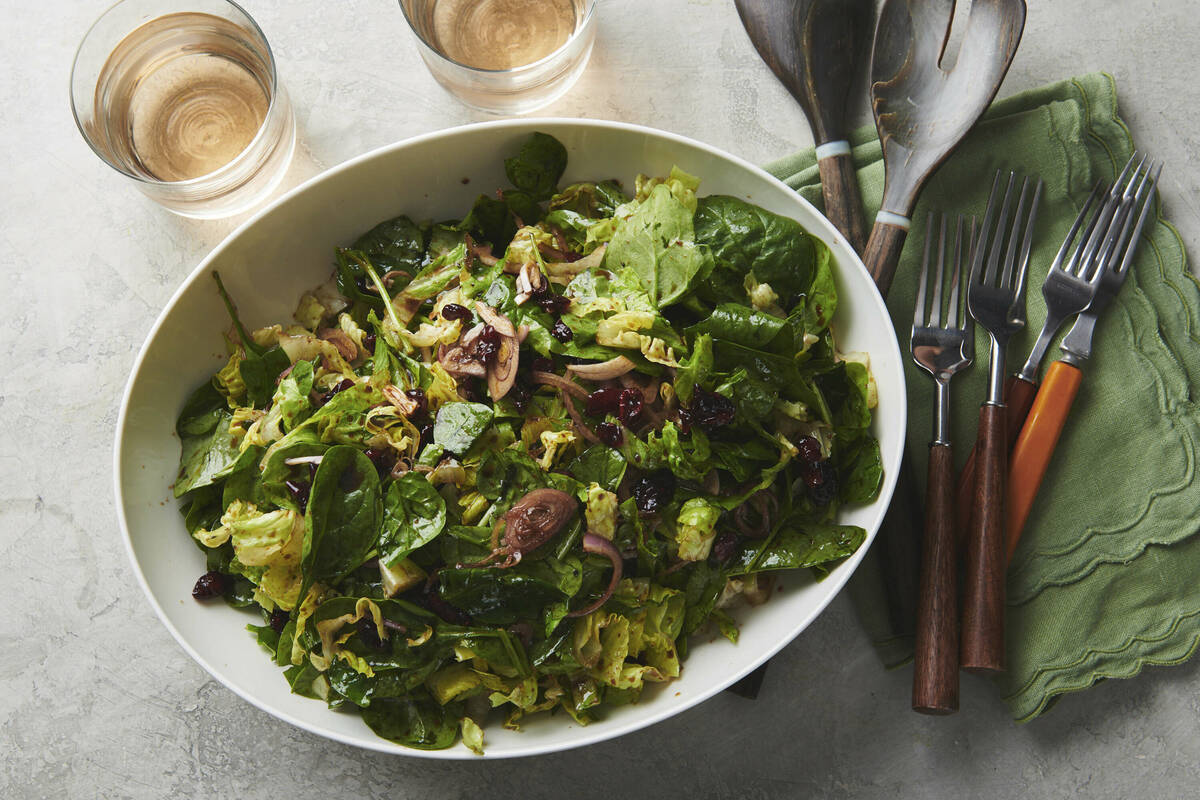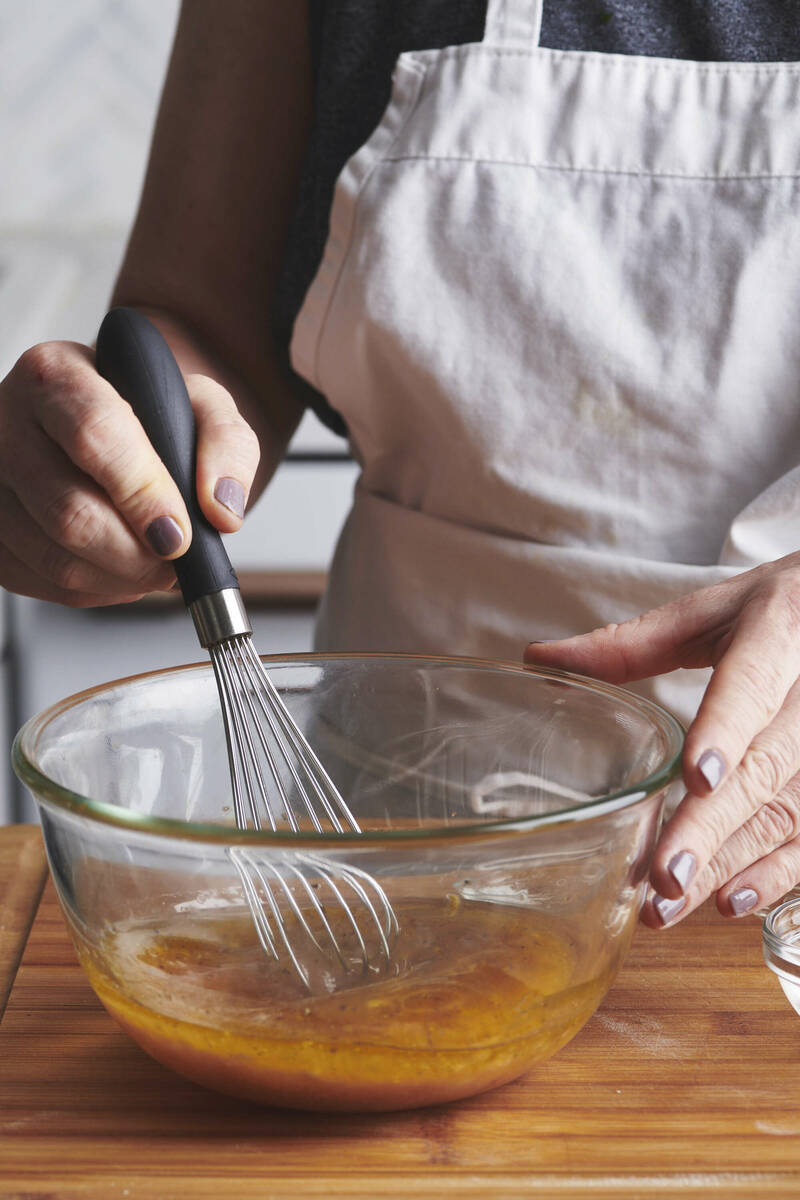 Making salad dressing can feel daunting for many of us. We either fear it a little, and keep hitting the bottle (bottled dressing, of course), or if we do make our own, we get stuck in that one-dressing rut.
But if you take a couple of minutes to play with some different oils and vinegars, you'll quickly see how easy it is to make a homemade vinaigrette, and to keep changing it up so your salads sparkle all year long.
The word vinaigrette may sound a bit fancy pants, but it's just French for oil and vinegar. OK, no, that's not quite true, but it certainly is partly true, and helpful in making things much less scary.
At its most basic, you can make a vinaigrette in two minutes. Then the sky's the limit, and becoming a salad dressing expert is one of the easiest and most consistently useful skills to have conquered in the kitchen.
The most common ratio of oil to vinegar is 3:1.
The oil
For most vinaigrettes, I lean toward extra virgin olive oil, first press or cold press if possible. Olive oils range widely in flavor from spicy to fruity, mild to robust. You'll find yourself leaning toward certain flavor profiles, but it's a nice reason to actually taste your olive oil. It's also a good reason to treat yourself to a good one.
For some oil and vinegar dressings, you might want a more neutrally flavored oil, like safflower or grapeseed. This may be the case when making a dressing with Asian ingredients, or anything not in the Mediterranean family.
The vinegar
There are also so many vinegars to choose from — a nice reason to linger in the vinegar aisle of your market. Consider white wine vinegar, red wine vinegar, sherry vinegar, balsamic vinegar, rice vinegar (unseasoned is best for dressings), black rice vinegar, Champagne vinegar and apple cider vinegar.
And if you are in a well-stocked market, specialty store or farmers market, keep your eyes open for fruit vinegars (such as raspberry, citrus or fig) or other flavors, like herbed vinegars or spiced vinegars.
You might also come upon a store that features olive oils and vinegars. Sometimes they are available in bulk, stored in large canisters, with bottles filled to order. This is a good place to explore a lot of different varieties.
Vinaigrette advice
Here's my favorite very basic vinaigrette tip: Use two different vinegars in your dressing. This creates a nice layering of flavors and takes it all to a slightly higher level, all for the extra 30 seconds it took to open a second bottle of vinegar.
Some favorite combos: red wine and sherry vinegars; balsamic and red wine vinegars; white wine and unseasoned rice wine vinegars. I also love a blend of fresh lemon juice and a vinegar.
My family likes their dressing on the vinegary side. We favor more of a 2:1 balance, and my older son is a 1:1 type of guy, balsamic being the vinegar of choice. Play with the balance until you get to the level of acidity you like.
Additions
So, now you have a blend of oil and vinegar. Two additional ingredients that I think make a dressing a vinaigrette are minced shallot (or another member of the onion family) and some Dijon mustard. You can play around with different types of mustard, from German mustard to whole grain.
And you definitely need to season with salt (I prefer kosher or flaky sea salt) and pepper (go for freshly ground if possible). Use a light hand with salt when making the vinaigrette, add a sprinkle of kosher or coarse salt to the dressed salad, and give it a final toss before serving. It adds a little burst of taste and texture to salt a dressed salad at the very end.
Other great add-ins for vinaigrettes are fresh herbs, minced garlic, minced sun-dried tomatoes or olives, or a few tablespoons of crumbled or shredded cheese, such as goat cheese, feta, blue cheese or Parmesan. In the herb family, I lean toward tarragon, parsley, thyme, oregano and basil.
Finally, vinaigrette is so forgiving. Too oily? Add more vinegar. Too tart? Add more oil. Too bland? Add more salt, or maybe a bit of mustard. Too salty? Add more oil, and maybe some vinegar.
Additions like that mean you'll just have a bigger stash of vinaigrette to tuck in the fridge when you get your perfect balance. And because vinaigrette keeps happily for a week or two (I usually make a big batch for that reason), nothing will be wasted.
Also, beyond lettuce salads, think about other uses for your vinaigrette. Drizzle some on simply cooked vegetables like grilled asparagus, or use it in a mayo-free potato salad, for instance.
Vinaigrettes are a really nice way to have some fun in the kitchen with your kids that doesn't involve baking. Mine grew up experimenting with vinaigrettes — it's like a chemistry project that you can eat.
I once taught a cooking class for kids where we put about 10 different kinds of vinegars in little bowls and they dipped cubes of plain bread in them to taste the differences. They chose their favorites to make their own vinaigrette to take home.
Here's a basic recipe to get you started.
Recipe
½ cup extra virgin olive oil
¼ cup vinegar(s) of your choice (see above)
½ teaspoon kosher flaky sea salt, or to taste
Freshly ground pepper to taste
2 teaspoons Dijon mustard, or more to taste
1 tablespoon finely minced shallot (optional)
Directions: Put everything into a container with a lid. Cover and shake. Don't you feel great? Use immediately, or store in the refrigerator. Give it a good shake before using.