Meditation helps Michael B. Jordan roll with punches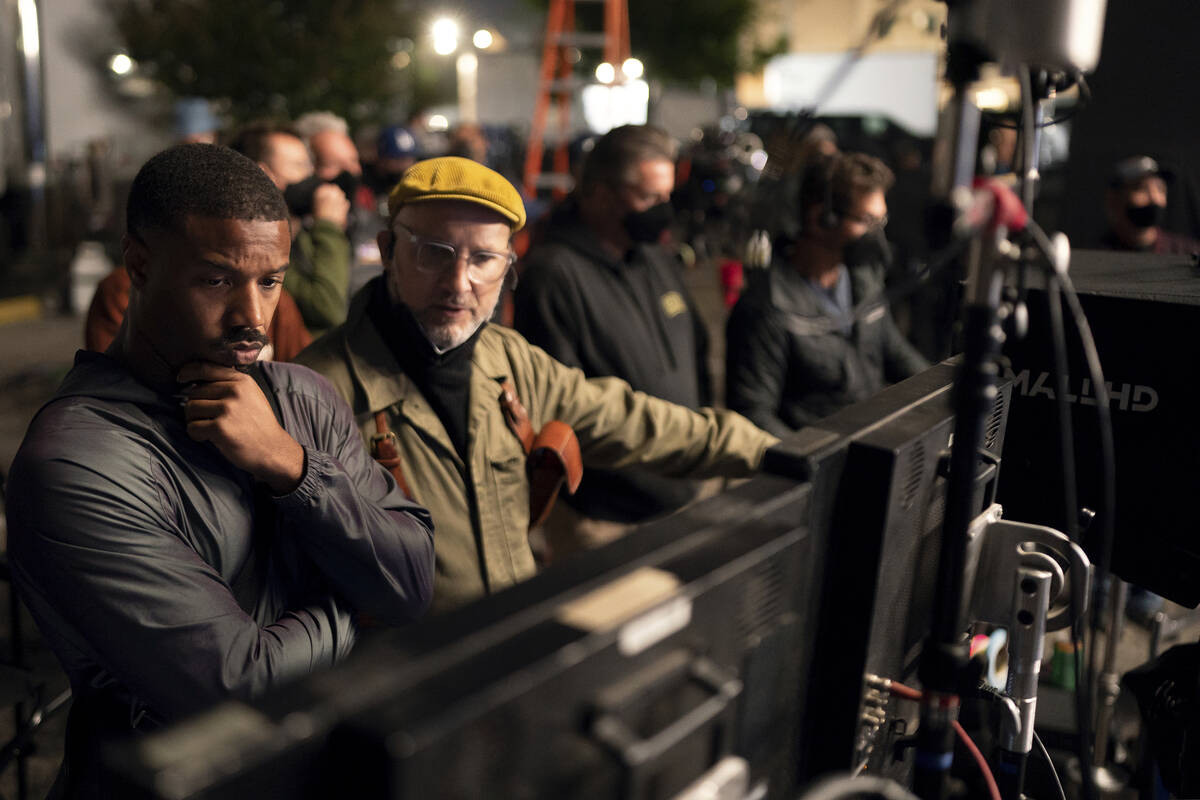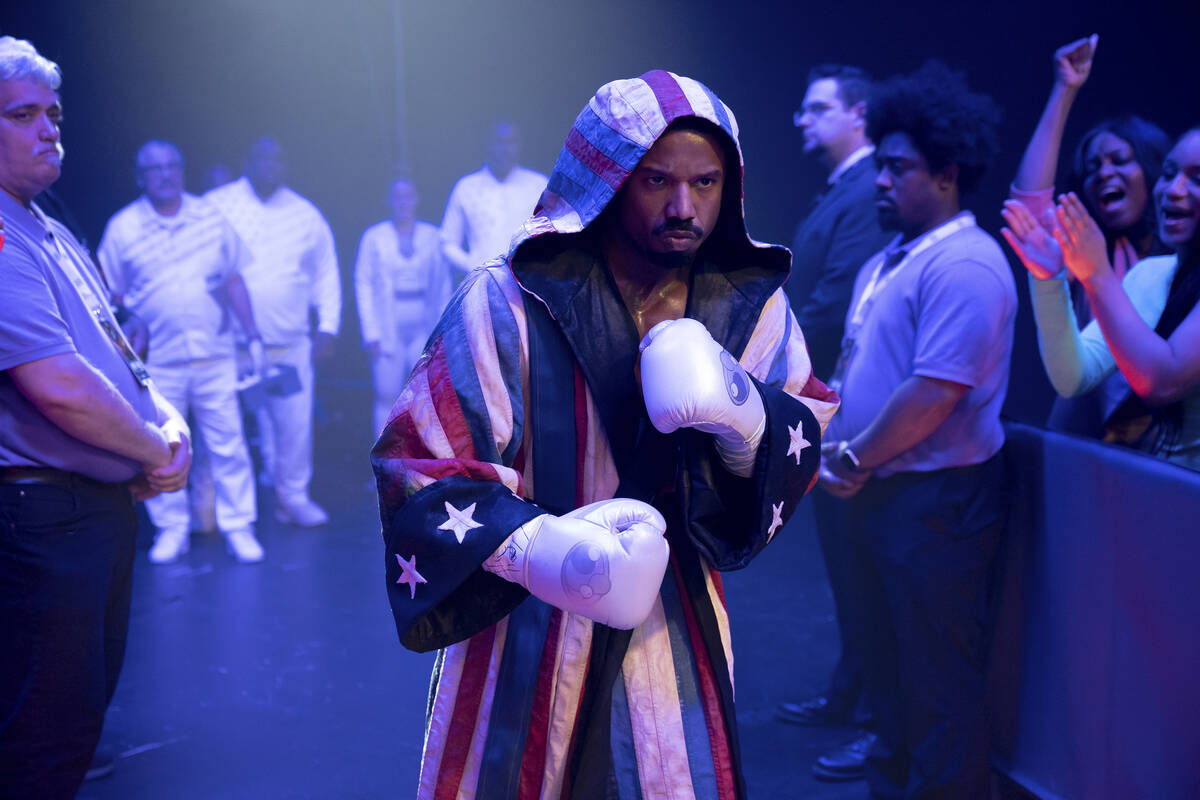 "Life is about showing up and being honest every single day," Michael B. Jordan says.
The actor-director behind "Creed III" wasn't just giving savvy advice. During a break from shooting the third installment in the boxing franchise, he was talking about how he takes the big chances. "Show up, tell the truth, hold on for dear life," he says with a laugh.
This time around, the 36-year-old Jordan not only stars as boxer Adonis Creed, but he took on directing duties. How did he deal with the stress of having to prove he could do it all?
"Meditating was really important for me. Meditation is my escape from a world where there is a lot going on," he says. "Just that quiet time to set your intentions and think it through really helped me feel better and helped me cope. It helped me set the day and say to myself, 'This is what you gotta do — and you're gonna do it.'"
"Creed III" finds heavyweight champ Adonis "Donnie" Creed happily married man to the love his life, Bianca, (Tessa Thompson) with a young daughter. Then he's confronted by his past in the form of childhood friend and former boxing prodigy Damian "Dame" Anderson (Jonathan Majors), who resurfaces after serving a long prison sentence and makes their fight personal.
"The key themes here are family is always at the core and in your heart, but you do have to face your past to remember who you are in this life," Jordan says. "It's also about settling debts."
The New Jersey native — known for "Fruitvale Station," "Black Panther" and the "Creed" films – is single and lives in Los Angeles. Beyond meditation, he shared some other tips for the good life:
Challenge yourself
Why act and direct? "I'm a little sick. I must have a problem," Jordan teases. "It's low-key torture to do both, but seriously, it's also so much fun and challenging. I love the art of accomplishing it all. I also love to multitask. Plus, I had a lot to say as a young Black man." Watching his friend Ryan Coogler direct the other "Creed" film, plus "Fruitvale Station" and "Black Panther," motivated Jordan. "I was able to see Ryan direct. To see a Black man my age command a set showed me what was possible. He told me, 'Mike, you can do this, too.' "
Success over stress
Jordan sought out other mentors to alleviate jitters about stepping behind the camera. "I talked to other actors who became directors to see what they went through on their sets. I had also just worked with Denzel Washington, so I had that wisdom and support." His other stress-relieving tips? "Just take it one day at a time," Jordan says. "At the same time, plan your next five steps. And then live in the moment. No one can really prepare you for the journey. You just have to be there and live it."
Find your motivation
Jordan says staying in superior shape is easy when your face and body are on the big screen. "The motivation is knowing I'll be on that screen forever and the world is watching you. By the time it hits home screens, people will pause and look at every little thing," he says. "That's the stuff that keeps me up at night, but it could work for anyone. Use the big events in your life to motivate you to go to the gym and look and feel your best. You need a goal for those days when you don't want to put on your shoes."
Eat the cheat
Jordan doesn't believe in deprivation while getting into Creed mode. "I eat everything, including pizza and pasta," he says. "French toast is a good cheat. I'll even do an entire day, but then I pay for it the next day and all week at the gym and through super healthy eating." When he's not prepping for a film, Jordan adds, "I'm a moderation guy. A few cheats and mostly healthy. I do love cooking and mostly cook my meals, so I can keep it healthy. The only way to really know what's in your food is to cook it yourself."
Addressing mental health
"The film includes a theme of inclusivity when dealing with mental health," Jordan says. "I believe it's very important to put mental health to the forefront and normalize talking about it. Everyone is going through something — and talking about it helps."
Prioritize couple goals
The new movie shows how Adonis Creed's relationship with his wife evolves. "Without giving too much away, I feel like there is a time where adult people in relationships have to make choices," Jordan says. "Some of those choices are made selfishly, but not always in a bad way. You also have to make unselfish decisions for your whole family and find the middle ground where everyone can be happy. You must ask yourself: 'Where do I compromise? How do you be successful together?' "
Peace of mind anytime
"It doesn't have to be this formal thing. I meditate when I need to do it, including in the shower or if I'm making dinner or in the car," Jordan says. "Three in the morning and you can't sleep? Put a little music on and meditate for your peace of mind."