Patience, perseverance paid off for country singer Jimmie Allen
March 30, 2023 - 10:21 am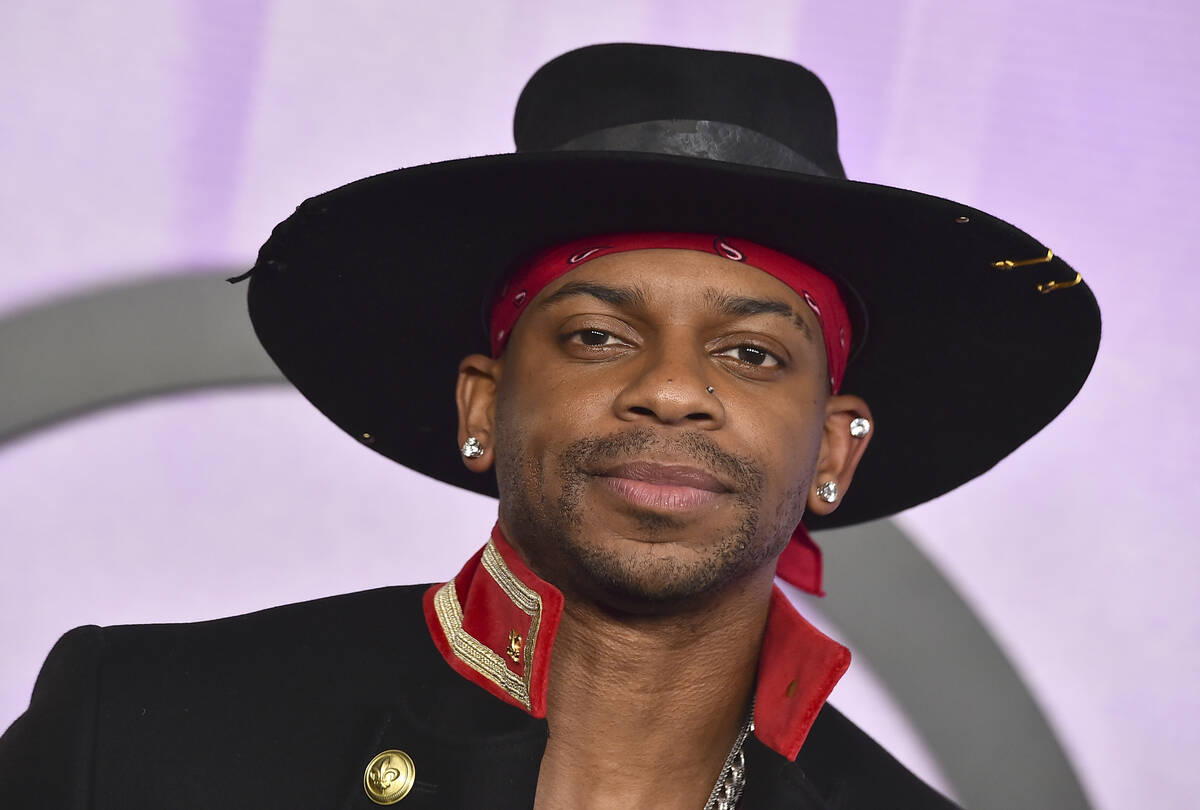 Multi-platinum country singer-songwriter Jimmie Allen didn't start at the bottom. It was more like Aisle 12.
"How was I discovered? Actually, I was performing at Puckett's grocery store in Franklin, Tennessee," Allen says from the set of his new Apple TV+ series "My Kind of Country." "A guy named Ash Bowers came up and said to me, 'Kid, what do you have going on?' I said, 'I'm finishing this show and then buying some bread and milk.' "
For any singer who ever dreamed of stardom, Allen is proof that no show or opportunity is too small.
"I only played because someone canceled," the 37-year-old Delaware native says. "It proves in life that you need to say yes. I played a grocery store for about five people and got a record deal."
Now he is known for hit singles "Freedom Was a Highway," "Down Home," "Best Shot" and "Make Me Want To." In 2021, Allen won the Country Music Association Award for new artist, only the second Black performer to do so.
Allen, who's set to perform June 24 at Sunset Station, joins fellow "scouts" and country stars Mickey Guyton and Orville Peck on "My Kind of Country" as they search the globe to break the next big country act. Each scout handpicks their own roster of up-and-coming artists and invites them to Nashville to showcase their talents. The series is produced by Reese Witherspoon's Hello Sunshine company.
Allen and his wife, Alexis, make their home in Tennessee with daughters Naomi, 3, and Zara, 1, and son Aadyn, 7.
Here's how Allen lives the good life:
There will be obstacles
He didn't have an easy start. After first hitting Nashville, Allen lived in his car and sang anywhere and everywhere before logging time on "American Idol," where he was cut before the live voting rounds. "My father always told me life is about obstacles," Allen shares. "He said, 'The obstacles are always going to be there. You either go over them, under them or through them.' It was good advice even now."
The virtues of patience
On "My Kind of Country," Allen is dealing with aspiring stars. What does he tell them about success? "I tell the new artists it's about their version of success. Everyone has a different version of what success means to them. I also tell them to chase what they want, but be patient," he says. "I've figured out that in life patience is not just waiting and waiting endlessly. It's really giving yourself time to develop. To be ready. That's a good thing. … One thing in life you can always grant yourself is some extra patience."
No, no, no … yes
"I've been rejected so much that it feels normal," Allen jokes. "But I've always said that each no brings you closer to a yes. They can't say no forever, because I'll keep bugging you until you say yes."
He'd rather work than worry
Ask Allen how he de-stresses and he has a surprising answer. He relishes the stress! "For me, the toughest part of life is the weekends and waiting for the Mondays to hurry back around so people start responding to emails," he says with a laugh. "Weekends are everyone waiting to go back to work, and I love my work. I don't like weekends and all that de-stressing." But if he must take some R&R, he has one surefire way to take his mind off everything. "I go bowling," he says. "Bowling is my thing. It's really stress relief because you don't think about anything else there but bowling."
Find your soul mate
Allen is married to Alexis Gale, who also grew up in Milton, Delaware. His cousin's wife introduced them. "It was an immediate connection. It was like we'd always known each other," Allen says. "We dated a few months, and I proposed at Disney World outside the castle. … Find your always and forever. Her smile melts me. Her pure heart challenges me to love better."
Lessons in parenting
"I'm a seasoned vet," he says of fatherhood. "The cool thing about children is each child pulls out a weakness in you that you need to work on. With my son, it was patience. With my daughter Naomi, it was about being more observant. I'm curious to see what Zara will pull out of me."
Hang out in Vegas
Allen says that Las Vegas is one of his favorite tour stops. "I love playing Vegas because it's always so much fun and it's a different crowd," he explains. "People in Vegas are ready for anything." After his shows, don't be surprised to see Allen on the casino floor. "When I'm done singing, I like a little roulette or the slot machines."
Inspire the next generation
Allen authored a children's book, "My Voice Is a Trumpet." Its theme: All kids need to be heard. "It's super important to teach kids that they are important and what they have to say is valid," he says. "As adults, we need to really listen to them."
Search for common ground
As a songwriter, Allen fancies himself a storyteller. "Storytelling for me is three chords and the truth," he says. "My goal is the songs resonate with everyone — no matter their skin color or gender. We all share a similar story. At the end of the day, it's a unifying story. That's what I love about country music. It's a place where everyone finds their story."