'You don't give up': George Foreman refused to be counted out
April 27, 2023 - 12:40 pm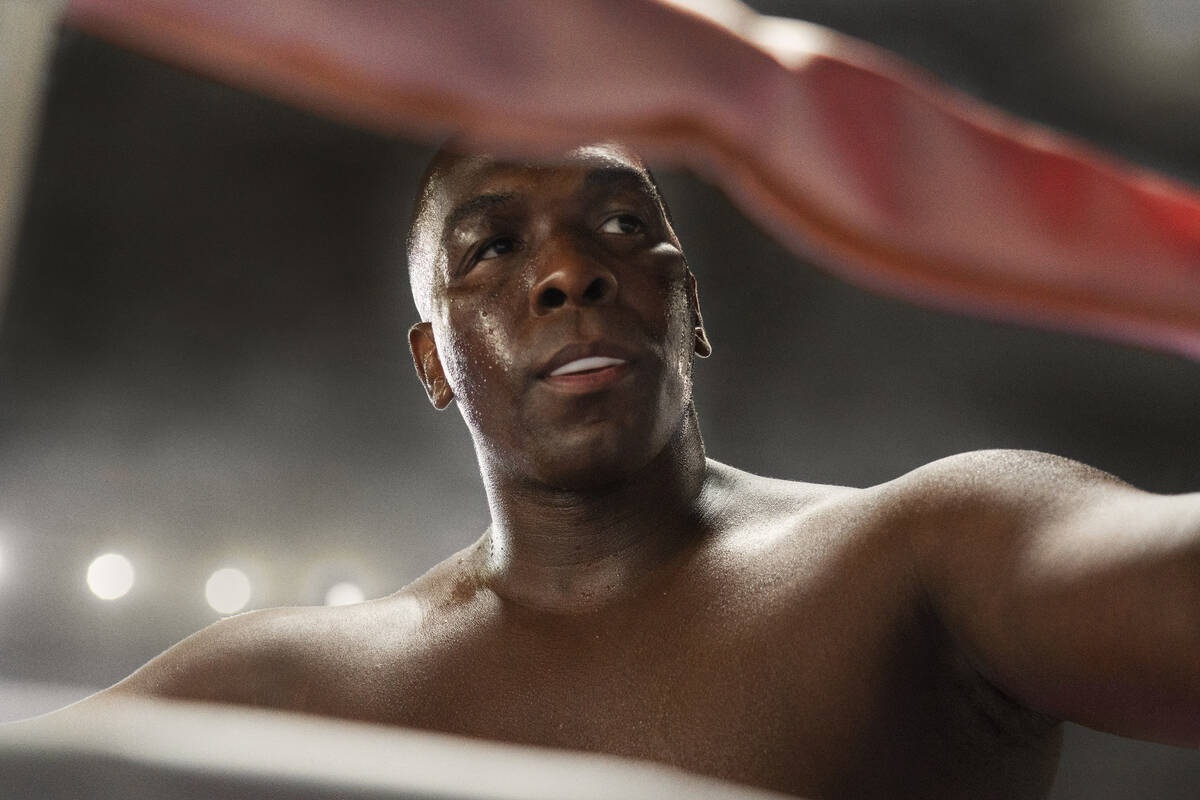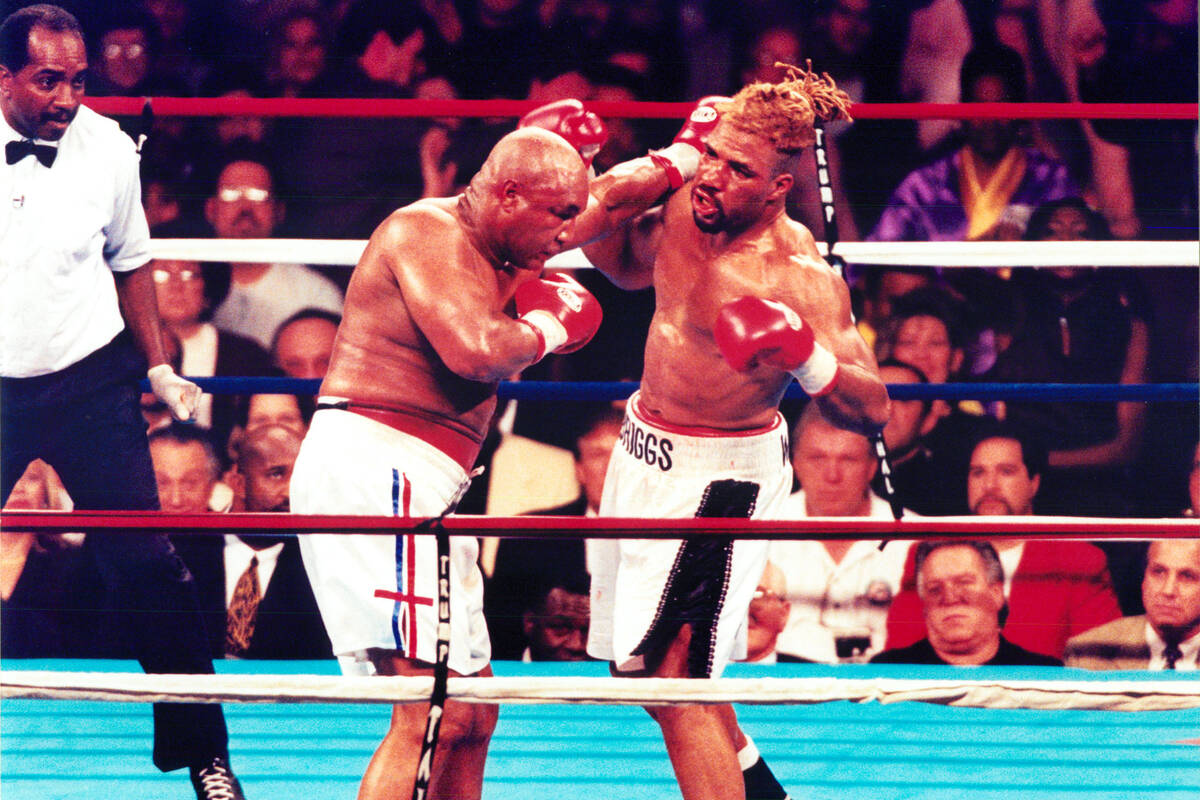 George Foreman is a tough guy with a tender heart.
At an early screening of the movie of his life, the two-time heavyweight champ sat in the back row to weep.
"I cried when it started and kept crying," he says of "Big George Foreman," in theaters this weekend. "I saw this little boy who had nothing in his life — no food, no chances, no help. They called me George Poorman, and I cried for him."
Foreman's story is a testament to the power of belief: in himself, in a better world, in reinvention.
"You think about accomplishing things in your life, but then life becomes this routine of bills, kids, houses, taxes, relationships. You can't let it be that way," he says. "You have to remember what you were striving for when you were young. Where is your willpower?
"I started from nothing," the 74-year-old Foreman emphasizes. "I didn't even hope. Most people have a little bit of hope. I didn't even have a little. But I really had it all. What I learned in life is all you really need is heart."
That heart looms large in "Big George Foreman." The true story of one of the greatest boxing comebacks of all time charts Foreman's rise from a rough childhood, his Olympic gold medal triumph and then a late-career resurgence when he regained the heavyweight title and found his faith.
Foreman, then 45, became boxing's oldest heavyweight champion ever when he stopped 26-year-old Michael Moorer on Nov. 5, 1994, at the MGM Grand.
"What's so special about George is he's such an inspirational man," says Khris Davis, who portrays Foreman in the film. "People know him as a fighter who made a second comeback, but that's only part of the story. I don't think people realize how many times Mr. Foreman has had to fight his adversaries."
By never giving up, Foreman realized the good life. More of his winning advice:
More than just surviving
"Big George Foreman's" message is about really living, versus merely existing. "Surviving is what I did when I was really young," the ex-champ says. "I didn't live. I just got through those tough days, one after another. The quest is to live not just survive."
Who's in your corner
"You might not think God is there when you call him, but he is always there," Foreman shares, adding that his mom was always in the ring with him, too. "My Mom never stopped telling me that I could be anything, do anything. She always wanted to make my dreams come true … and I always wanted to make her dreams come true."
Look for the good
"I'll never forget my mom standing at the stove fixing flapjacks. We didn't have baking powder or yeast. We barely had flour," he says. "But I was that kid who loved what I did have. You didn't know better existed. When you live in the moment and look for the positives, life becomes better."
Find your passion
Foreman never planned on becoming a boxer. "I thought if I won some trophies, I'd become a better street fighter," says the Texas native, who grew up in Houston's Fifth Ward with six siblings. "But I was so fortunate to have an original trainer who believed in me to the point where I won the Olympic gold medal. At the time, I thought, 'I'm pretty good at this. What is the next goal?' "
'Get up again'
"I had 25 boxing matches. The 25th is when I won the Olympic gold medal," he recalls. "It's a lesson on 'You don't give up.' " He got through each match with willpower. "Each time, I was knocked down, I'd lift my head and see that lady with the mink stole. I just saw 10 of her. The ref would be counting — 10, 9, 8, 7 — and there were now only two of her. I thought, 'I better get up because I'm down to only one of her now.' The point is there are ups and downs in life. Blink. Take a breath. Get up again."
Let it go
"I think the greatest thing in the world is learning how to forgive," says Foreman, a father of 12. "It's even more important when you start raising children and are married. Don't forget the lesson: If you don't learn to forgive, you could wake up with nothing."
Take a chance ­— again
Foreman knows life is made up of second and third chances, including his big fight in Vegas. "I was out of boxing for 10 years, and most thought there was not a chance I'd comeback in that heavyweight bout in Vegas," he says. What does he remember about that historic fight? "Well, Vegas was the most important part of it," he chuckles. "I was there to fight, but also so happy that after the fight I could eat at buffets with all the prime rib roasts I wanted. Vegas is the home of happiness. It's where dreams come true."
Age joyfully
Foreman doesn't fret growing older. "I believe you can do anything you want to do at 40, 50, 60, 70 and beyond," he says. "Seventy is not a death sentence. You still have all that fight in you, plus you might have grandkids. … I love being a grandpop. If I was down to my last dime, I'd spend it on my grandkids."
Think outside the box
Did he know that the George Foreman Grill would be an international phenomenon? "I had no idea," Foreman says with a laugh. "I just kept going on TV and talked about it. Before I knew it, I sold 120 million grills and it was being called 'the best invention ever.' "