2 newcomers, 1 incumbent sworn in as CCSD school board trustees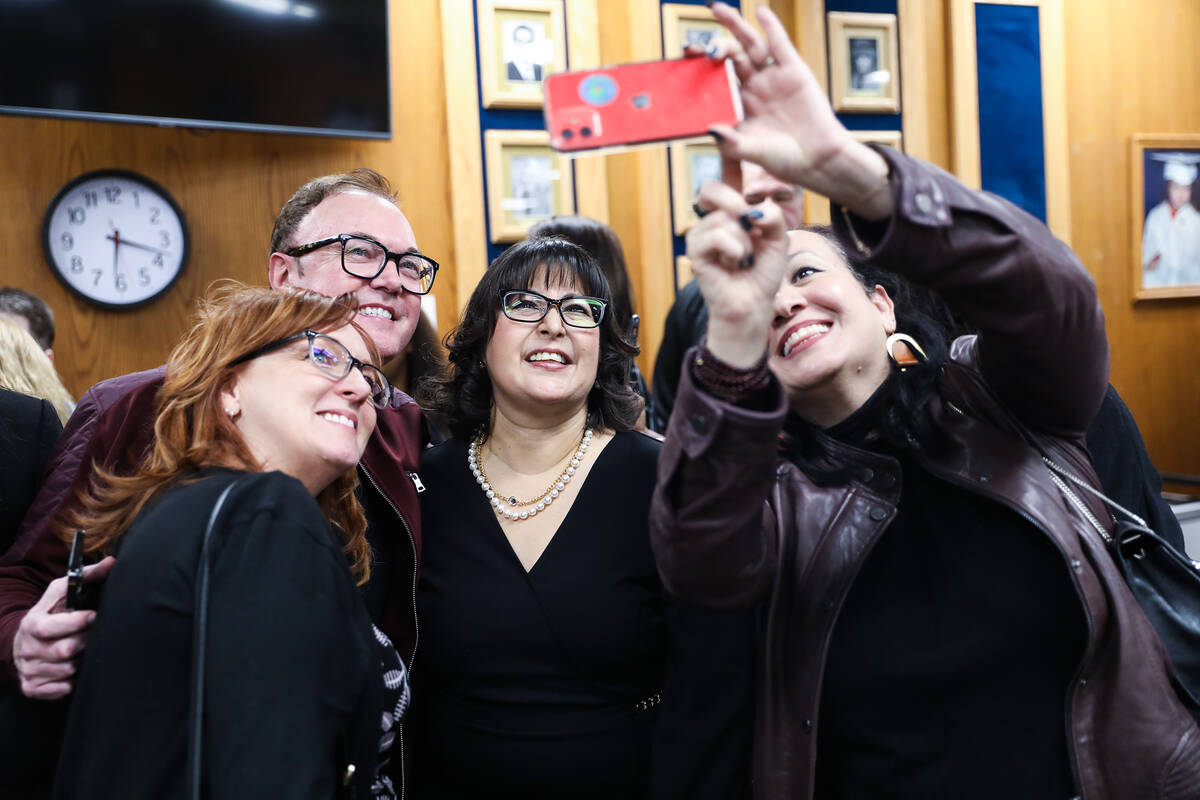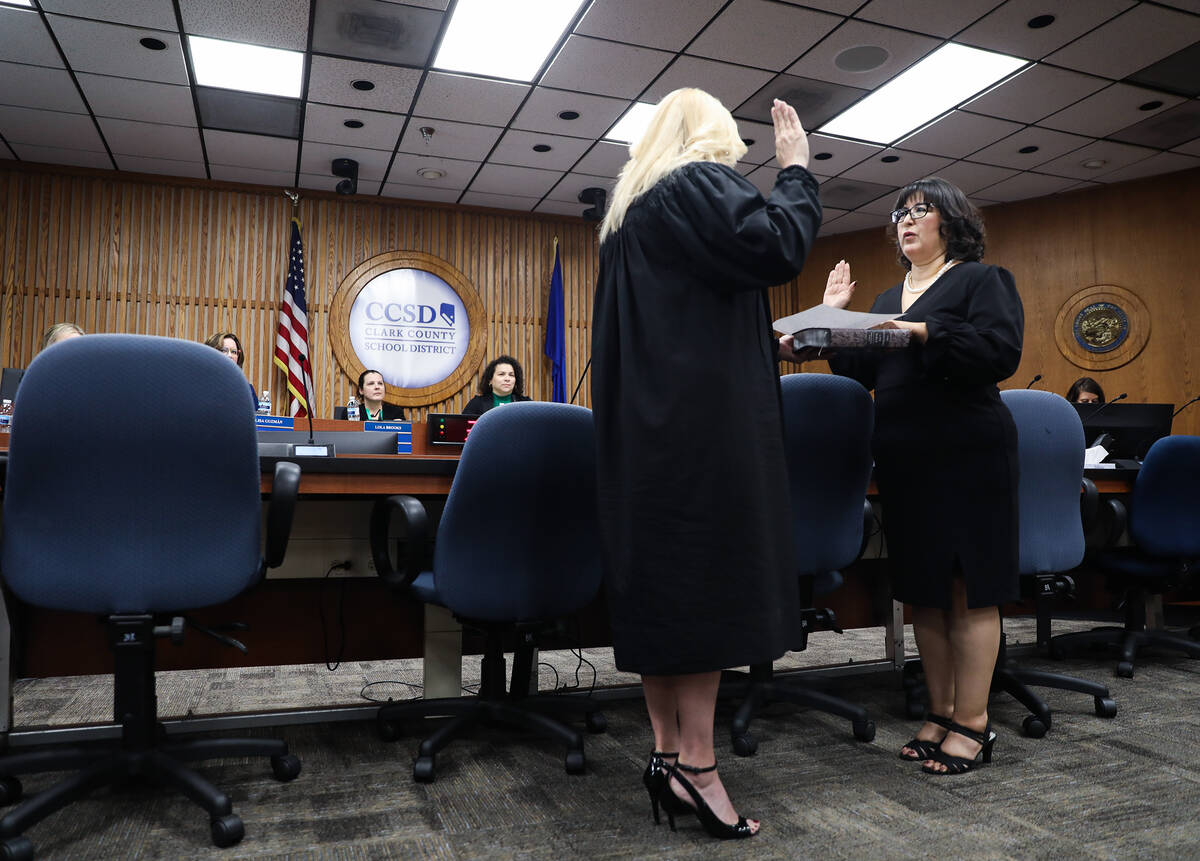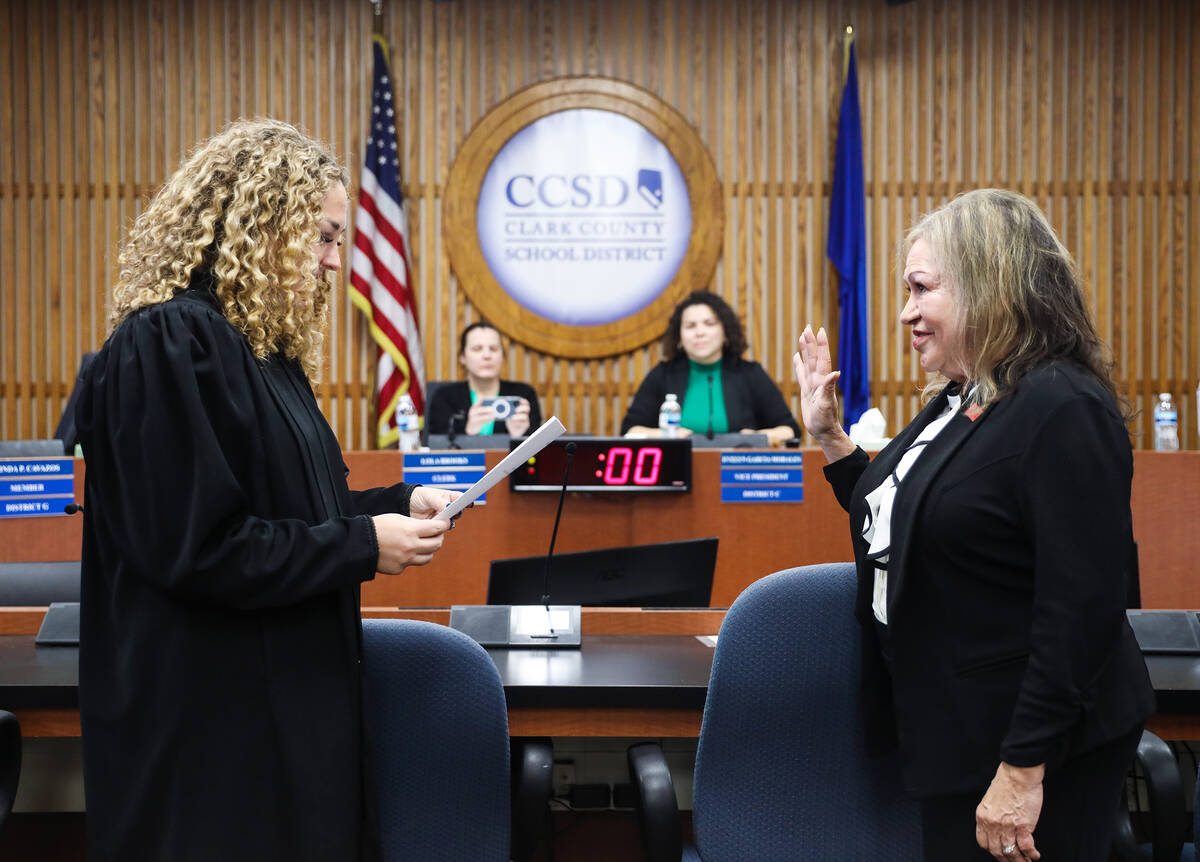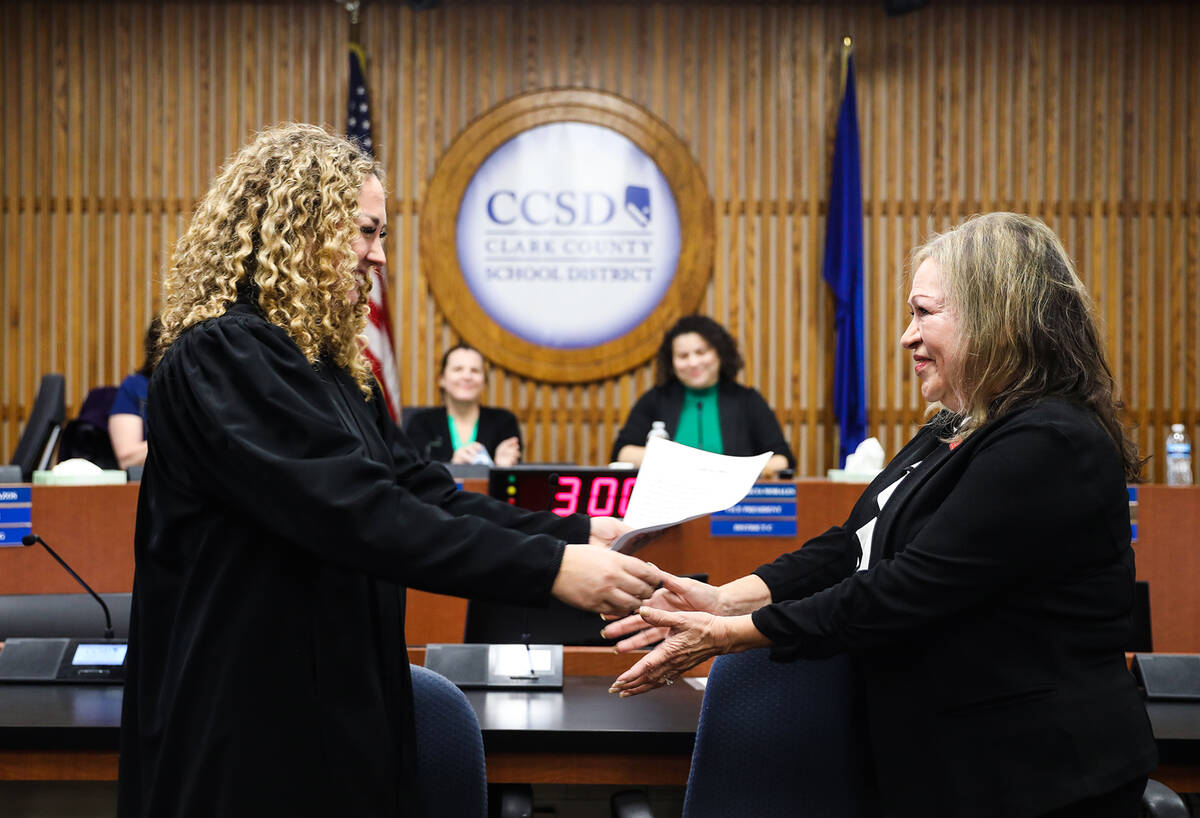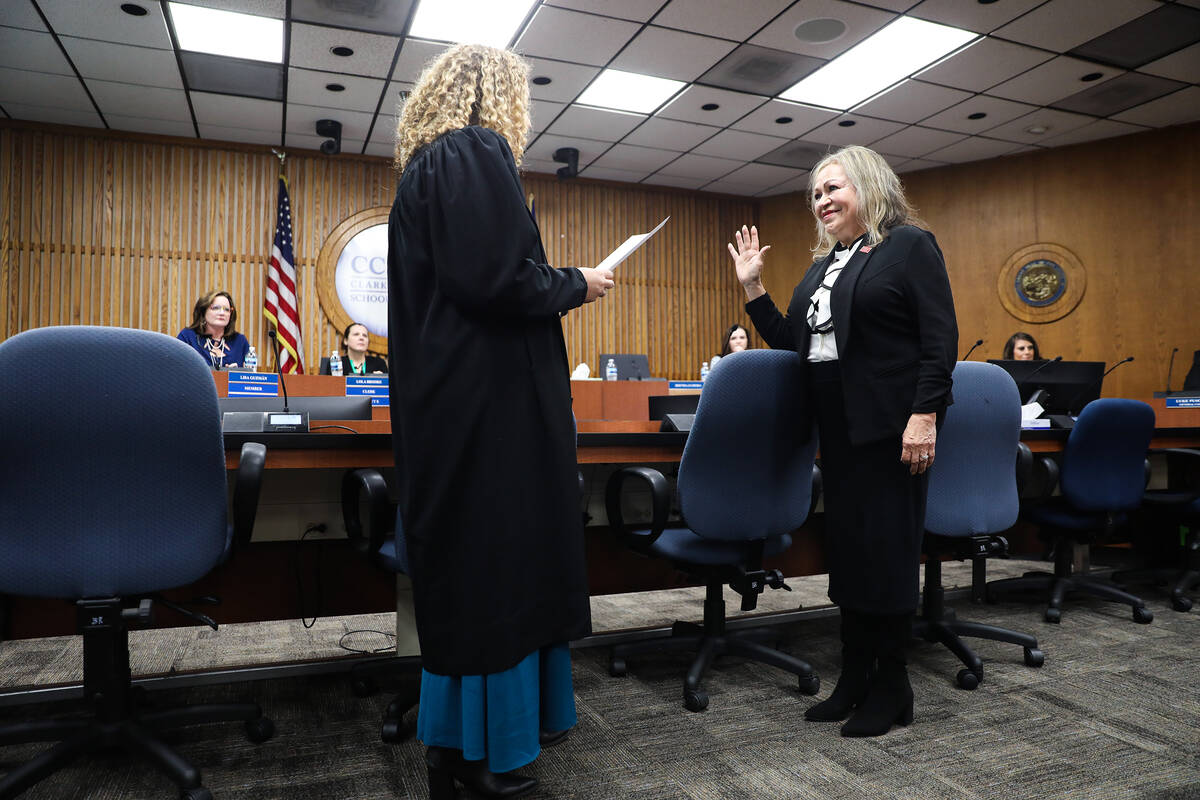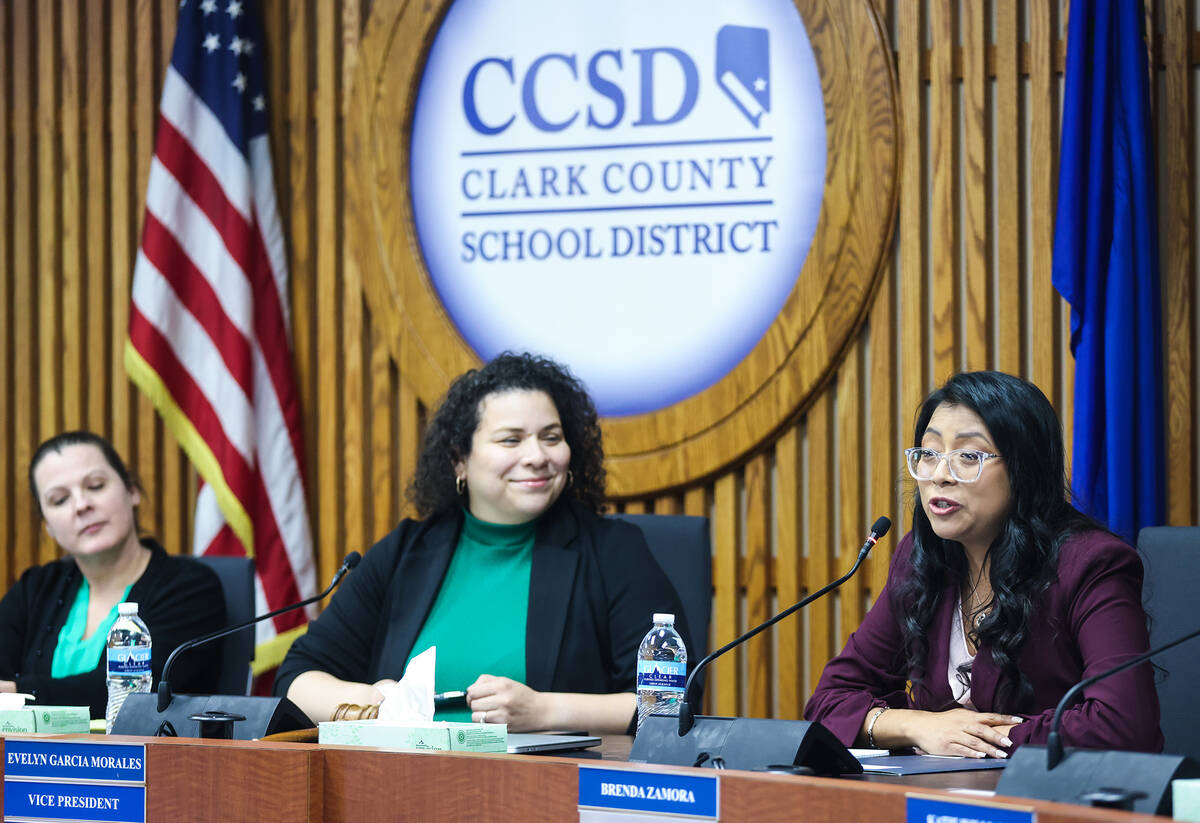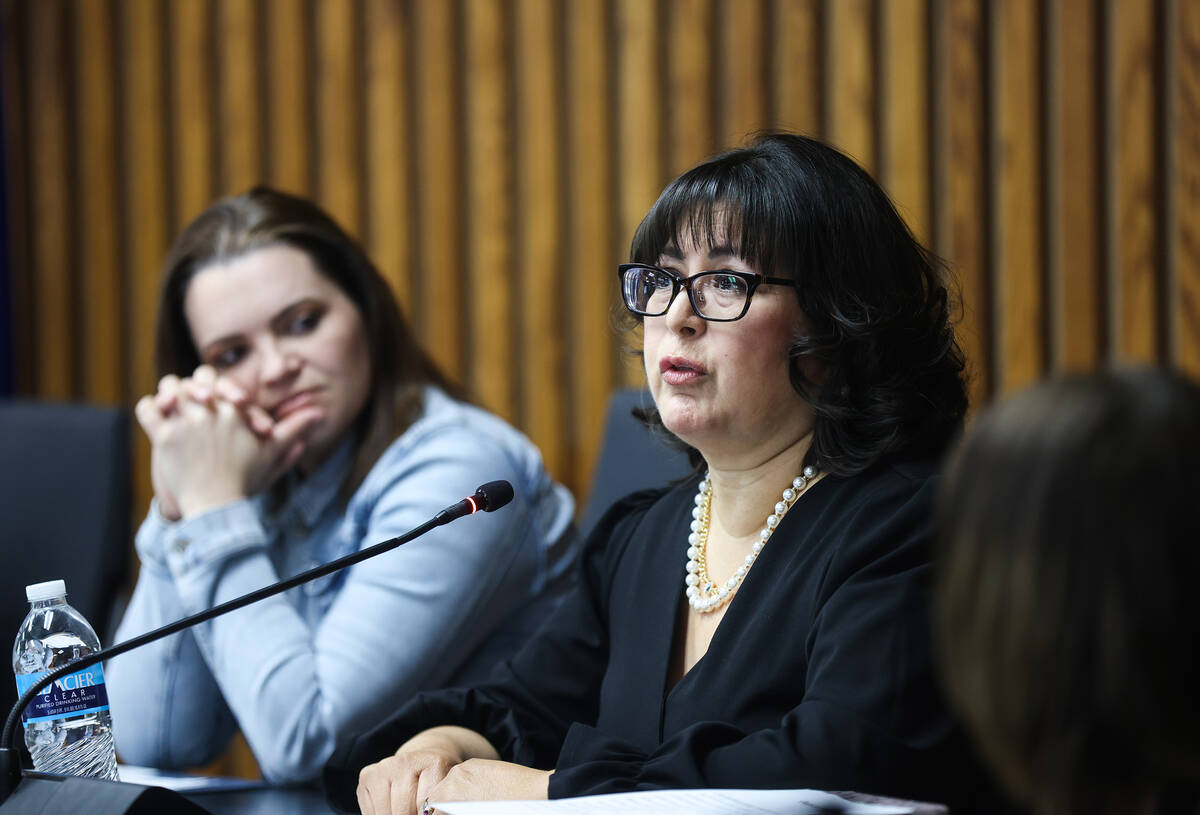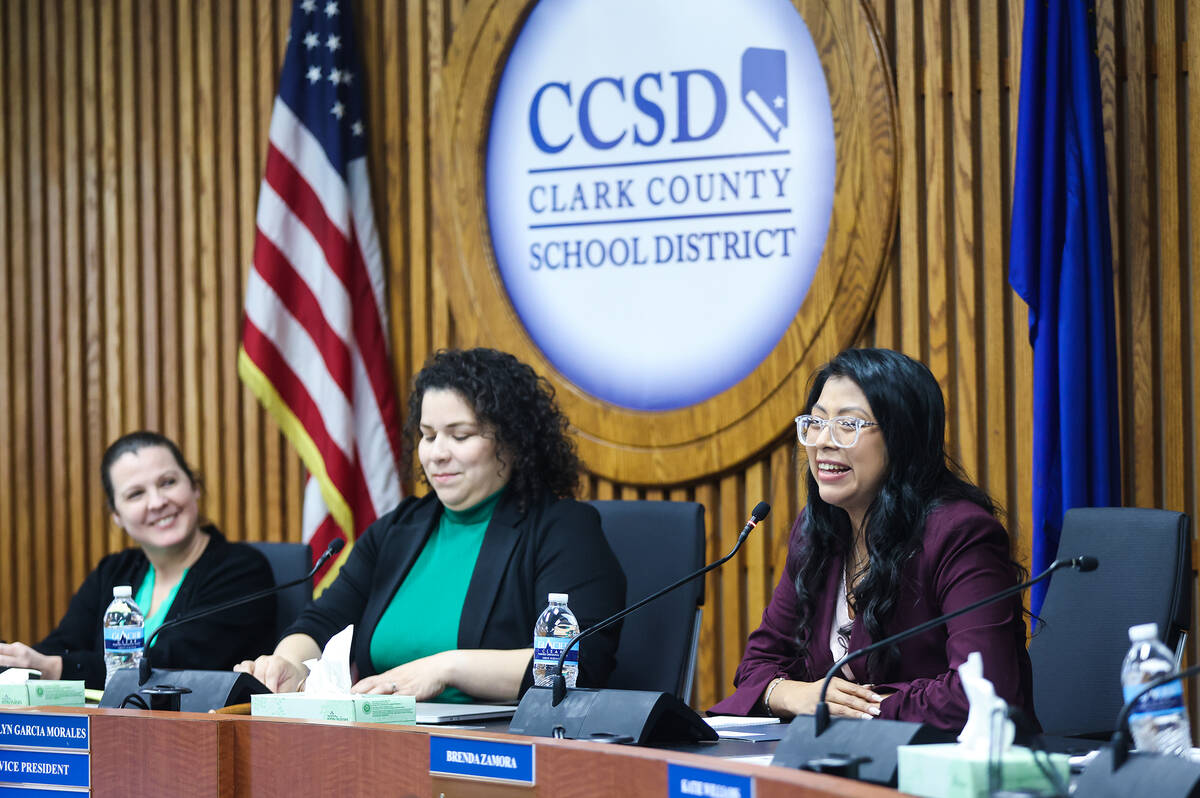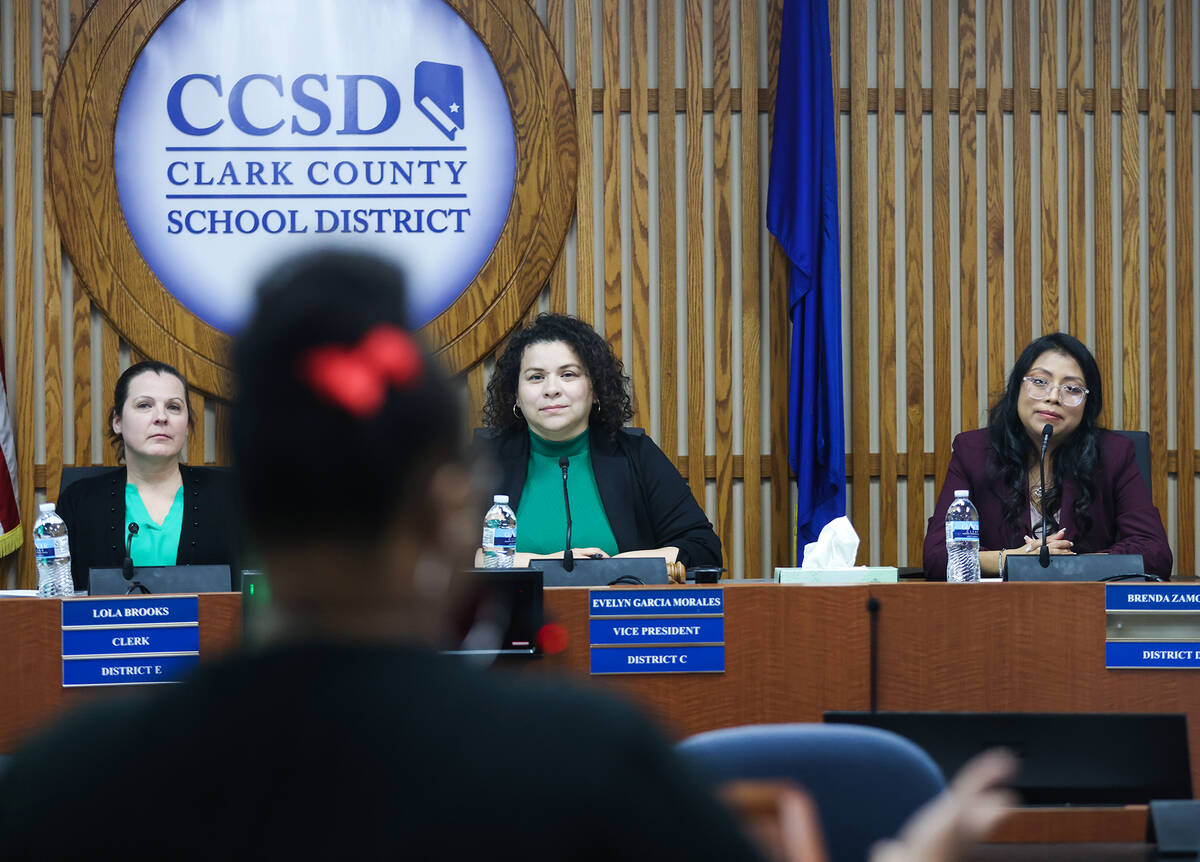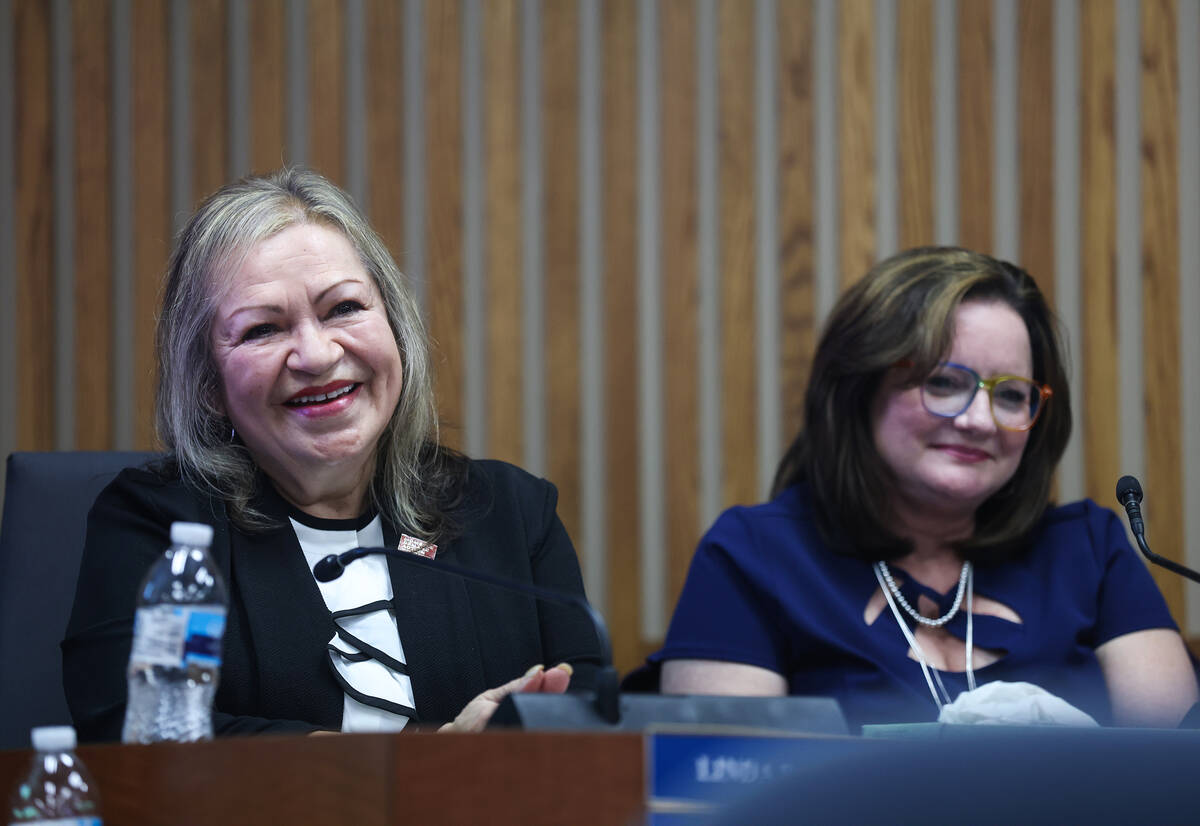 Two newcomers and one incumbent were sworn onto the board overseeing the Clark County School District on Tuesday, ushering in hope for a new era following a contentious year characterized by dysfunction and hostility.
Trustees Irene Bustamante Adams and Brenda Zamora were sworn in for their first four-year terms as board members, while incumbent Trustee Linda Cavazos was sworn in after being re-elected to her second full term.
Three board seats were up for re-election in November, with incumbent Trustees Irene Cepeda and Danielle Ford losing their seats to challengers Zamora and Bustamante Adams, while Cavazos successfully defended her seat against challenger Greg Wieman.
The election had the potential to upend the balance of power on a board that has seen several of its high-profile decisions, including the fate of Superintendent Jesus Jara's employment with the district, determined in a narrow 4-3 vote.
Atmosphere of hope
But the atmosphere in the board room Tuesday was one of hope and congratulations, as family and school community members embraced the newly elected trustees, a stark departure from the tense air that has characterized several meetings over the last two years.
Bustamante Adams, a former legislator who heads a local workforce development board, said her experience in the Legislature would help her to be a bridge builder between the district and the Legislature when it came to getting lawmakers the information and transparency needed to ensure the money being allocated to the district is being used correctly.
"I know what it felt like to be a legislator and wanting information and needing information to make very timely decisions," she said.
At least one of Bustamante Adams' former legislative colleagues, former state Sen. Mo Denis, who formerly chaired the Senate Education Committee, was in attendance at Tuesday's ceremony.
Bustamante Adams was also the only trustee who took notes as members of the school community spoke to the board during public comment.
"I was listening and I intend to write down suggestions so that I remember the next time we have a conversation what that person is interested in," she said. "It's just my style."
Welcoming fresh voices
For Cavazos, who led the board as president through the reopening of in-person classes last year and the controversial decision to fire and subsequently rehire Jara, Tuesday's swearing in was an emotional affair.
Cavazos teared up as she was sworn in and also as she addressed the audience from the dais.
"Being elected as a representative of the people is a very special honor," she said. "We are not the important people up here. You guys are. We represent you."
Cavazos said she was grateful and hopeful that the atmosphere in the room Tuesday foretold a new chapter for the board in which every voice could be heard.
"…the new perspectives, the fresh voices, I'm hoping that maybe it's going to bring a new tone to the board," she said.
But it was Zamora, a progressive advocate and district parent making her first bid for office, who drew the most cheers and applause from the audience gathered Tuesday after she was sworn in.
District teacher Ryan Fromoltz recalled the days when Zamora was a fixture at school board meetings trying to voice her concerns to the board. Fromoltz called Zamora an inspiration to any community members who might one day run for office.
"You don't have to be a career politician. You don't have to be a businessperson. You can be a community member," he said. "You can fight for the change and now you're on the dais fighting for all of us."
New appreciation
Zamora said running for office and being a public-facing elected official was a shift from doing work behind the scenes to enact change.
"Now that I'm here, I appreciate it a lot more," she said.
Following the candidates' swearing in, Vice President Evelyn Garcia Morales gave Bustamante Adams and Zamora an opportunity to make the procedural motion to close out the meeting.
"I will make a motion to end the meeting … adjourn the meeting, I'm sorry," Zamora said.
"We get the point," Garcia Morales said. "Good job. Good work."
Contact Lorraine Longhi at 702-387-5298 or llonghi@reviewjournal.com. Follow her at @lolonghi on Twitter.