Angry CCSD staff air concerns over salary, morale at meeting
Updated August 9, 2018 - 11:59 pm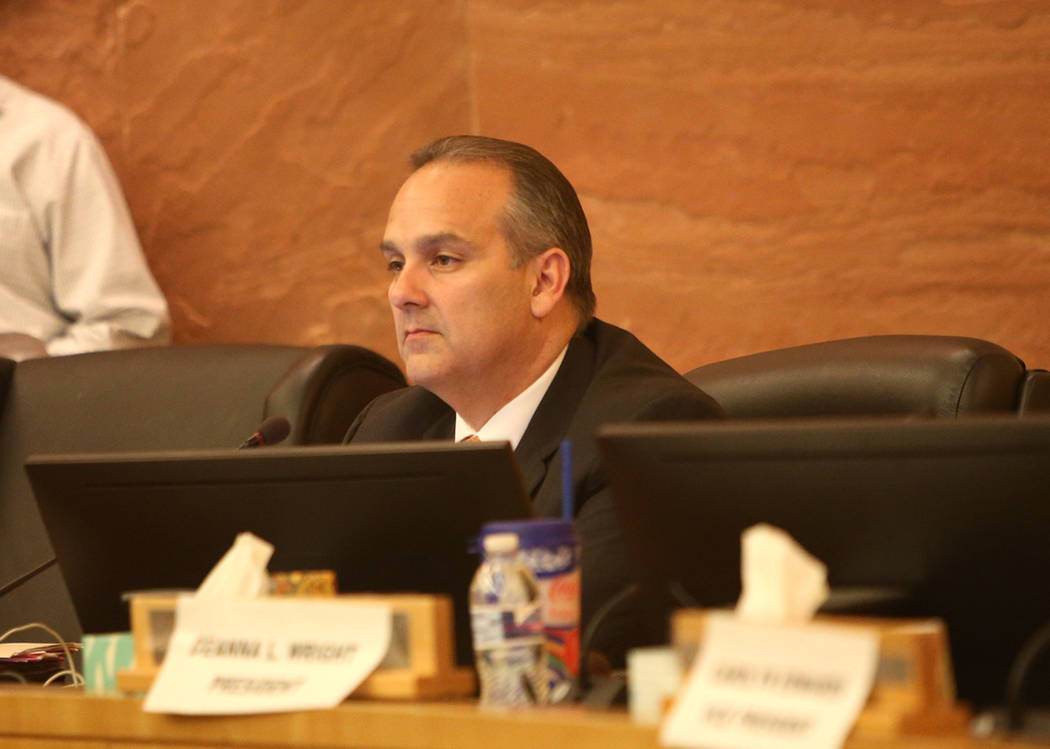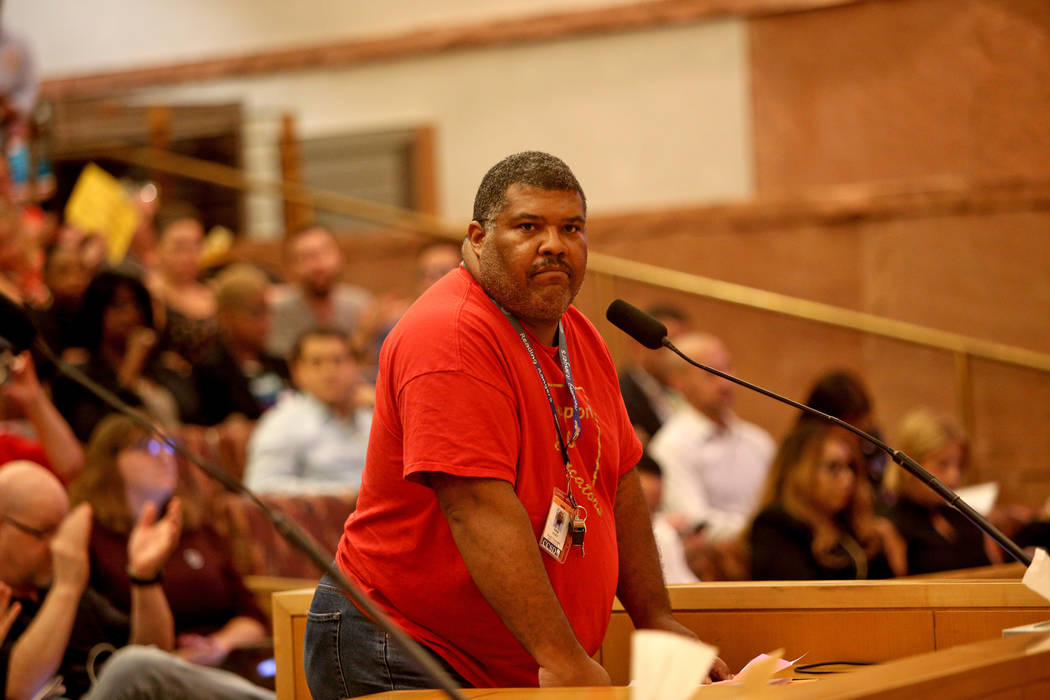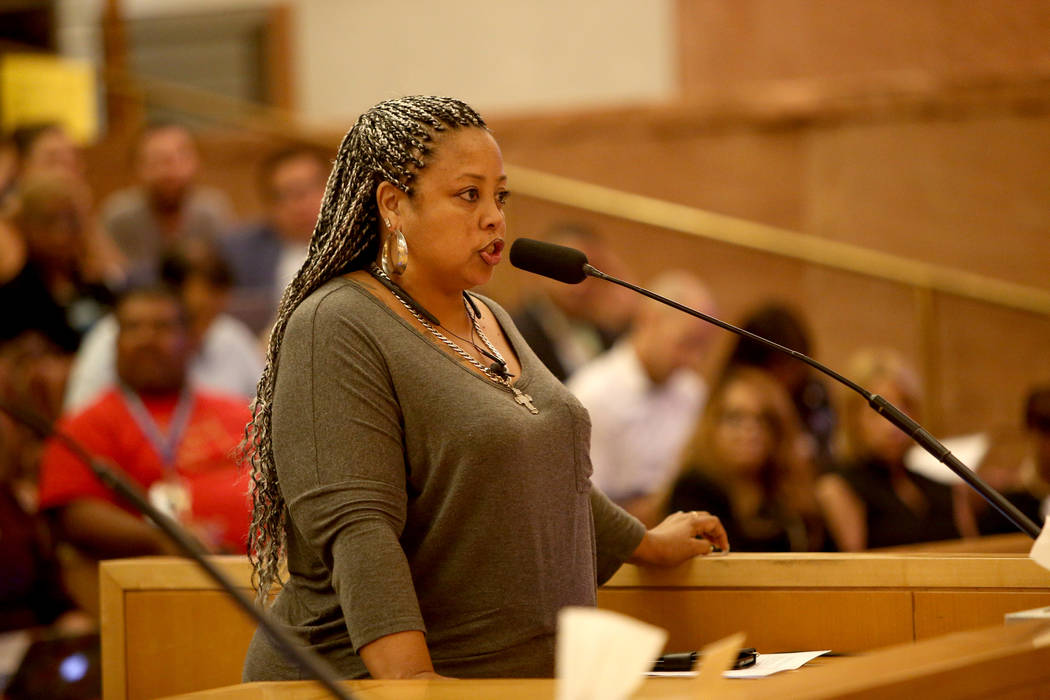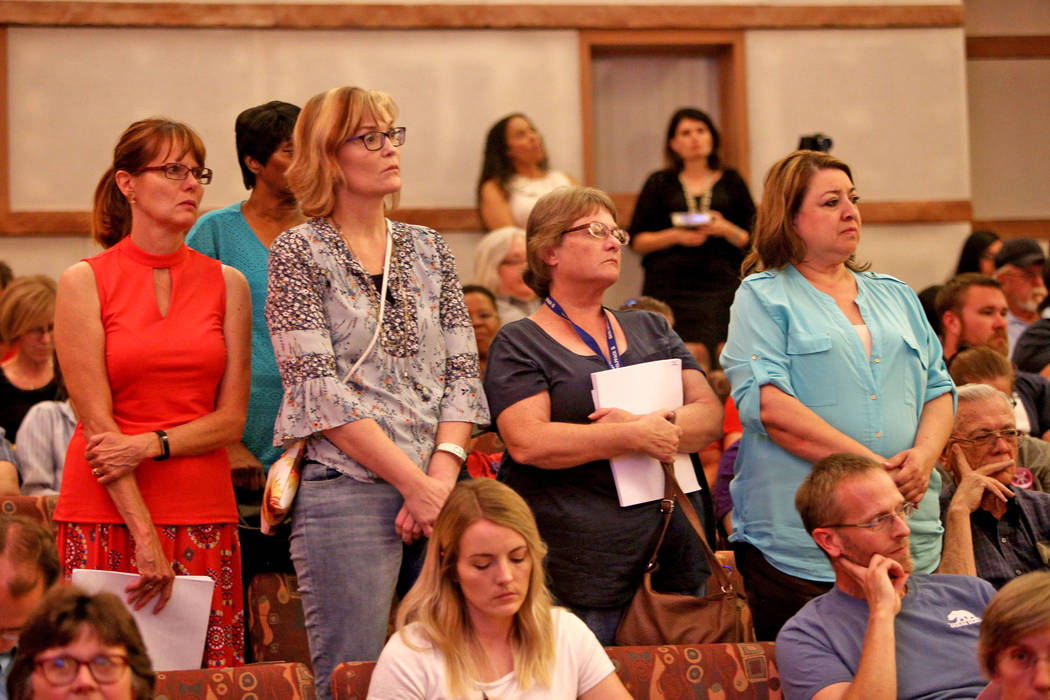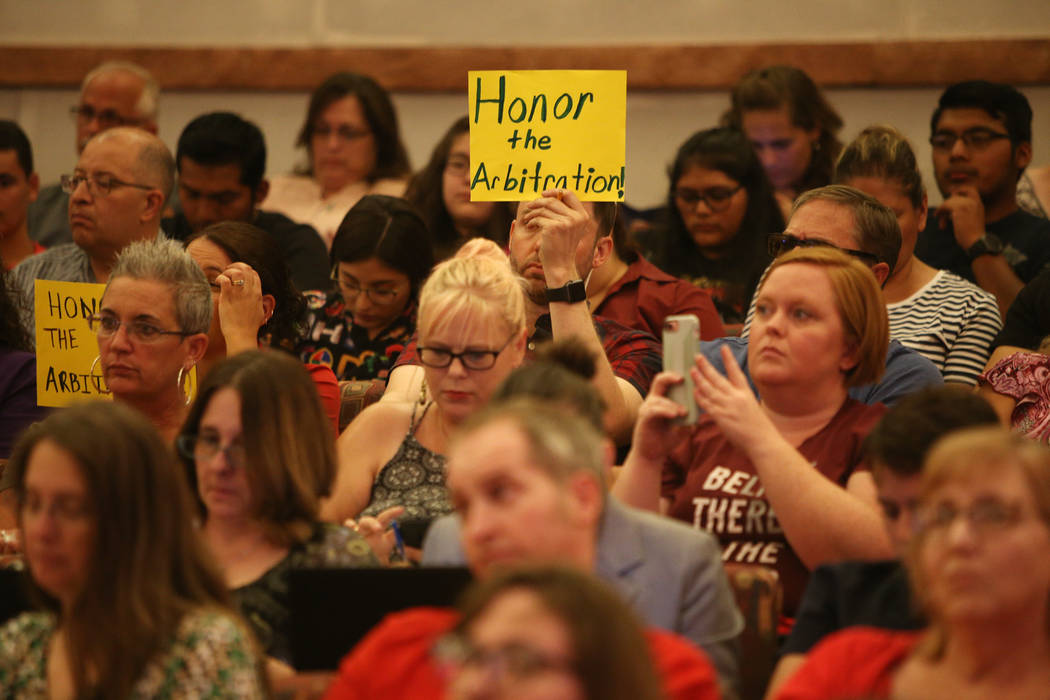 High health care costs. Frozen salaries. Low morale.
These are the issues that dozens of Clark County School District employees highlighted at a packed School Board meeting on Thursday, just four days before the start of school.
Both teachers and support staff described feeling underappreciated, telling the School Board to change their ways.
Teachers still await a salary increase through an arbitration award that a District Court judge recently upheld. It's unclear whether the district will choose to appeal that to the state Supreme Court.
"By not honoring our contract, you all make me feel completely unappreciated as an educator," said teacher Stacey Segal.
Support staff, meanwhile, recently lost their fight for raises in arbitration and face rising health insurance costs.
They also must now pay $55 to be fingerprinted for background checks this school year — a demand that has further exacerbated employees' concerns.
"You have to understand, there's a lot of stress here right now with people and their insurance and their kids and those premiums," said support staff employee Trudy Hernandez. "Not everybody has that kind of cash laying around — and if it's more than one kid, you're in trouble."
Hernandez also spotlighted waste, arguing that the district could start selling equipment sitting unused in yards.
Support staff, she argued, are overlooked.
"This is a bag of cookie crumbs," she said, holding it up before the board. "We don't want crumbs. We want a whole cookie."
Employees also balked at the roughly $50 million one-time, 3 percent payment that the district offered all bargaining groups in lieu of the raise for teachers.
"We know education is not appropriately funded here in Nevada — but you can do things differently with what you've been given," said teacher Jana Pleggenkuhle. "And the 3 percent one-time bonus is just insulting."
Contact Amelia Pak-Harvey at apak-harvey@reviewjournal.com or 702-383-4630. Follow @AmeliaPakHarvey on Twitter.