Anonymous donor's concerns slows timeline for UNLV teacher program
Updated April 20, 2018 - 10:14 pm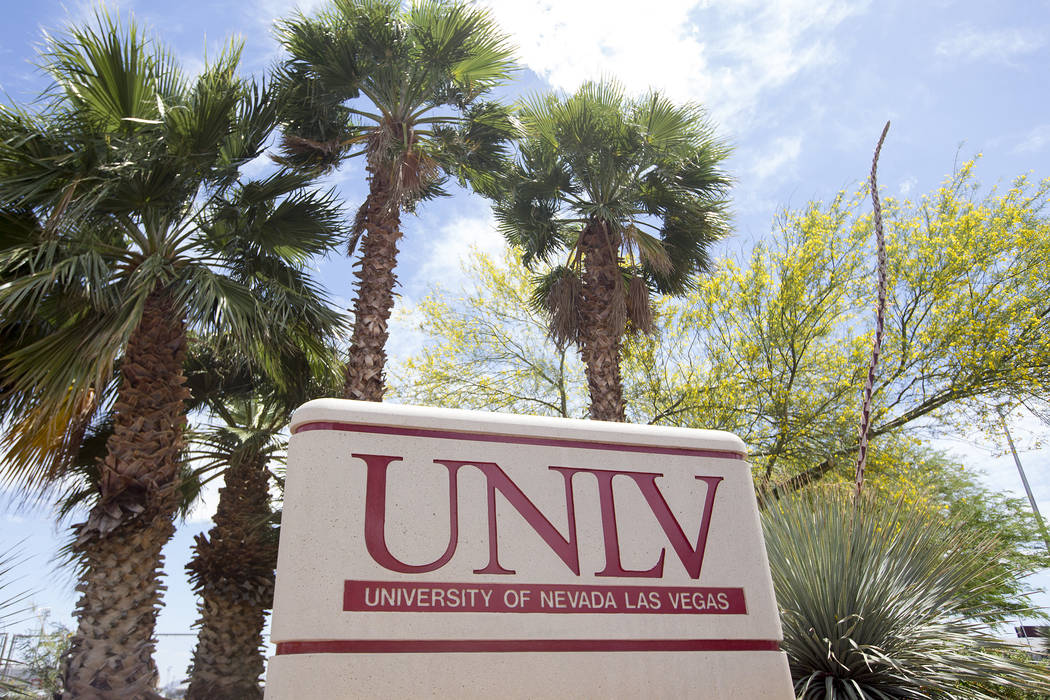 A timeline for a "Top Gun"-style teacher preparation program slated to start next year at UNLV has slowed down because of concerns from an anonymous donor.
College of Education Dean Kim Metcalf reported the issue Friday to the interim Legislative Committee on Education, to the dismay of lawmakers.
"That's not what I wanted to hear. This is disappointing, to be mild about it," said state Sen. Joyce Woodhouse, D-Henderson, who sponsored the legislation creating the program. "This is the first time I've heard this."
In June, the state announced a $5 million anonymous donation that paved the way for the program, which would give $1 million a year to one of the state's universities to start a program to draw the best and brightest teachers to Nevada, earning it the "Top Gun" moniker from Gov. Brian Sandoval. To be eligible for the grant, an institution would need to secure $1 million in matching funds.
UNLV was notified that an anonymous donor was interested in the program in November, and the State Board of Education provisionally granted the state money to the university in December.
However, at least in part because of the instability created by UNLV President Len Jessup's departure to become president of Claremont Graduate University in California, College of Education officials have not be able to reach a formal memorandum of understanding with the matching donor.
"It would be fair to say that the uncertainty and unsettledness of the situation with President Jessup has been a factor," Metcalf told the Las Vegas Review-Journal after his presentation. "It would not be fair to say it's the only reason for the holdup."
On Friday evening, Metcalf said the donor's commitment has not wavered, but officials on both sides were being extra cautious before signing a formal agreement.
This is the second donation affected by Jessup's departure, although the first donation was pulled entirely.
In March, after Jessup announced he would seek other opportunities, the Engelstad Family Foundation revoked a $14 million donation toward UNLV's medical school building. Kris Engelstad McGarry, a trustee, said the donation was contingent on stable leadership.
The foundation was not involved in the teacher preparation program, McGarry said.
"They're treating us like kryptonite right now," she said. "They know better than to ask us for anything."
McGarry, who said previously that the foundation doesn't trust the Nevada Board of Regents to be good stewards of its money, said this issue likely reflects similar thinking.
"When you start behaving in ways like these guys behave, this is what ends up happening," she said. "You end up short, and people don't want to be community-involved."
Metcalf said there were certain areas he could continue moving forward in, but until the donor was secured, he did not want to accept the state money.
"Our goal all along has been to build a sustainable strategy for recruitment nationwide," he said.
Contact Meghin Delaney at 702-383-0281 or mdelaney@reviewjournal.com. Follow @MeghinDelaney on Twitter. Review-Journal staff writer Natalie Bruzda contributed to this report.