Chancellor Thom Reilly has high hopes for Nevada colleges
October 18, 2017 - 3:48 pm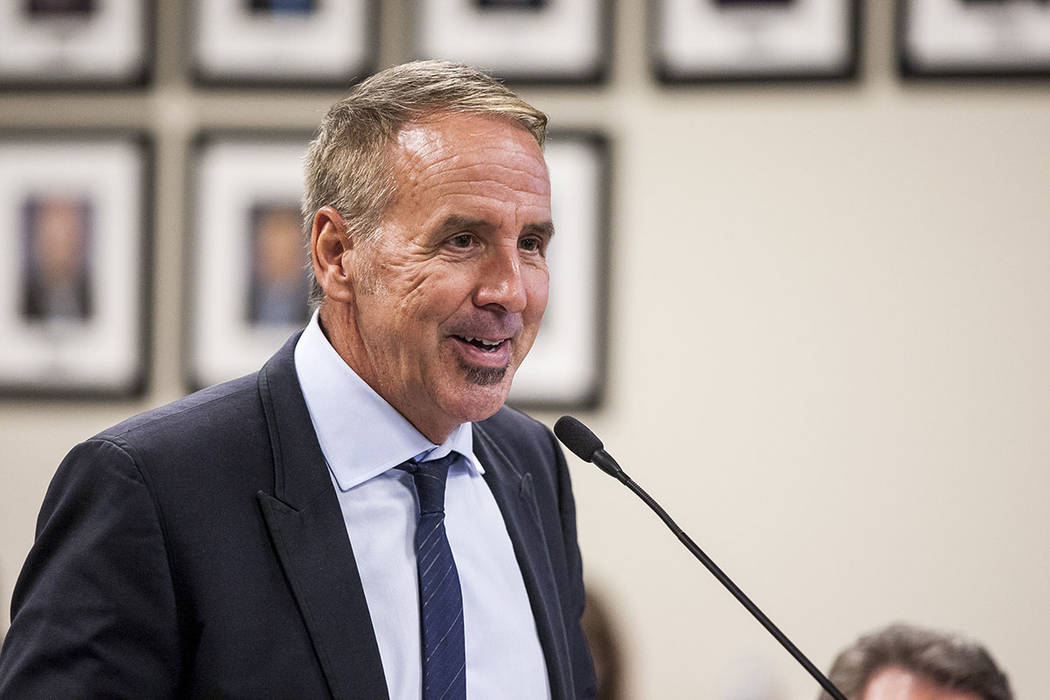 Thom Reilly believes there is no more time to waste.
The Nevada System of Higher Education chancellor has been on the job for only two months, but he has a bevy of goals ready for the state Board of Regents meetings this week.
"We need to build our budget. We need to get ready for the (2019) Legislature, and identifying what our focus should be is important," Reilly said. "The time is now. We can't wait much longer."
Beginning Thursday, the board will convene for a two-day special meeting and workshop to discuss, among other issues, the five goals Reilly has identified, with improving access at the top of the list.
"We're way behind on the number and percent of Nevadans who go on to higher education," Reilly said. "Higher education is not a country club. It's not relegated to only a select few."
On student access, Nevada is No. 49 — out of the 50 states — to be exact.
"We should articulate goals that are simple and plain and easily understood," Reilly said. "No jargon, so that when we talk to the public and the Legislature, they get it. We want to keep it simple, but to choose the goals most likely to move the needle on higher education."
It's been nearly six years since the board adopted a strategic road map for the NSHE.
Once the new goals are adopted by the board, both Reilly and the regents say they won't be forgotten.
"I think we'll be able to put those into focus and pare them down, so things really get done, rather than just are talked about," said Regent Sam Lieberman.
They will be presented to faculty, students and the community, and the board will reconvene in January to develop specific metrics on how to make progress on each goal. The metrics will then guide the discussion at future board meetings.
"We'll start every meeting … with a dashboard of where we stand nationally," Reilly said. "This should dominate our agenda and dominate our conversations."
Reilly wants each of the NSHE's eight schools to choose a peer institution and an aspirational institution to base their progress on.
"Comparing the College of Southern Nevada to the University of Nevada, Reno, is not really meaningful," he said. "But comparing to Dade County, a large, urban community college that has an ethnically diverse student population, would be more meaningful.
"When we see other two-year, urban community colleges making great strides, what are they doing and we're not?"
Regents will also conduct a self-evaluation at the two-day meeting and give Reilly direction on what they want the NSHE administrative offices to do.
Lieberman said he expects it to be a positive, forward-thinking meeting.
"For the first time in many, many years, everyone will be on the same page," Lieberman said. "Even if it's different parts of the page, it will be in a way that we can work collaboratively together to a common goal, which is student success, graduating students, keeping them in the community and keeping them active in the workforce."
Contact Natalie Bruzda at nbruzda@reviewjournal.com or 702-477-3897. Follow @NatalieBruzda on Twitter.