Charter school teachers, support staff getting 'life-changing' raises
Updated August 4, 2023 - 6:42 pm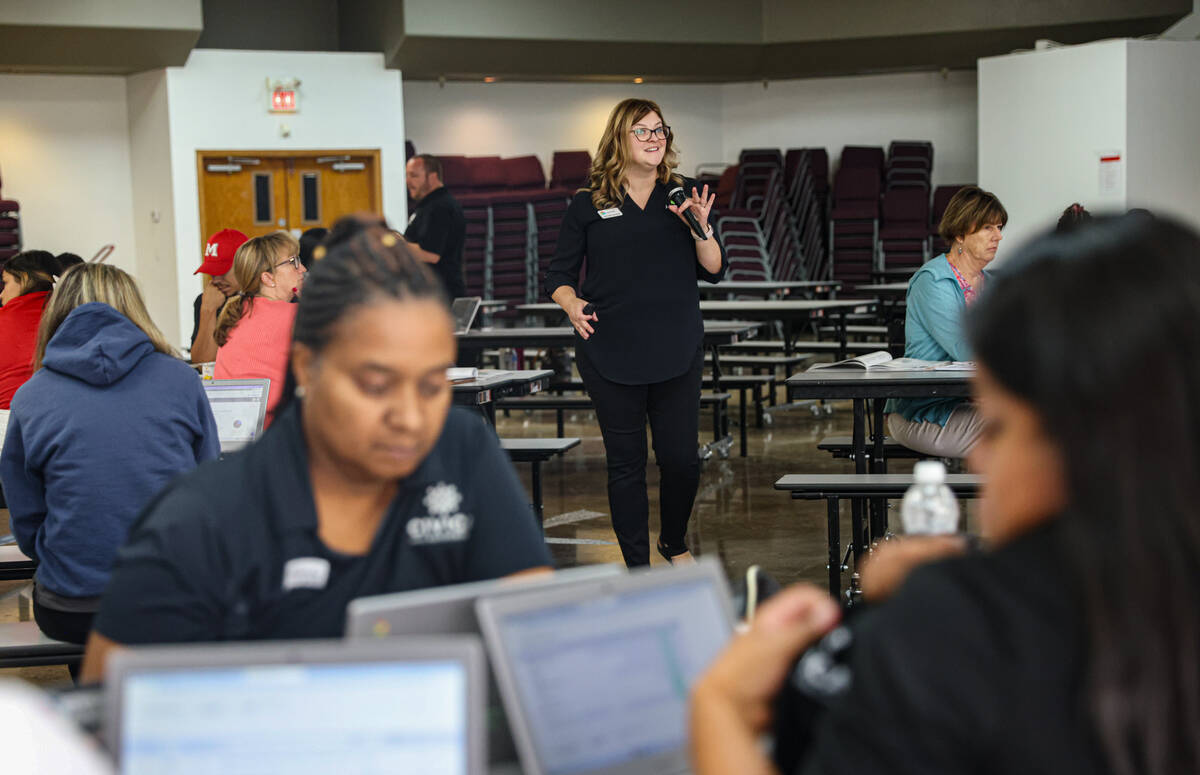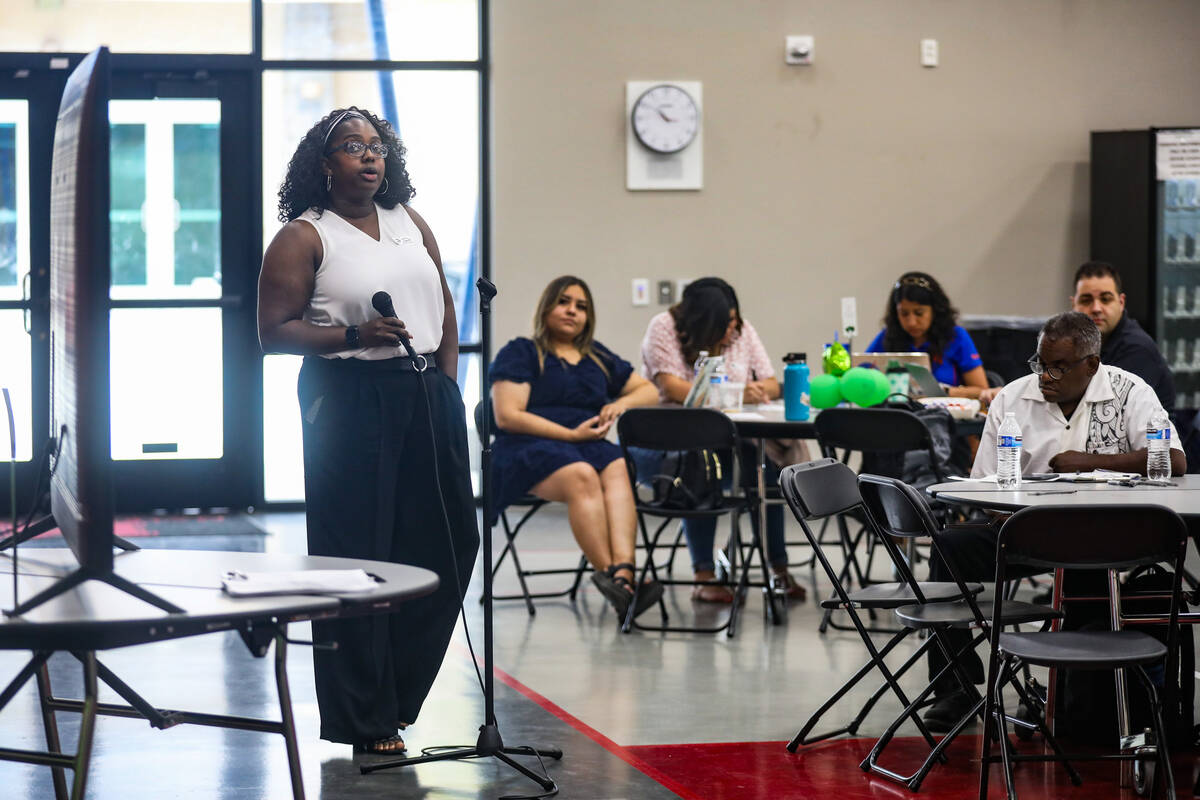 Some Las Vegas-area public charter schools are increasing salaries by as much as 20 percent for teachers and support staff.
Unlike school districts, charter schools aren't included in a Nevada Legislature bill that provides $250 million for employee raises over the next two years. But they're receiving a share of more than $2 billion in new K-12 education funding.
Charter school leaders say pay increases — which take effect this school year — are helping to give employees relief amid inflation and a rising cost of living. They also say it's helping their schools be more competitive in recruiting and retaining educators. And some campuses are now surpassing the Clark County School District's starting teacher pay.
Mater Academy of Nevada, which has three Las Vegas campuses, is giving employees raises that took effect Tuesday.
Fully licensed teachers will receive as much as a 20 percent increase, "which is unheard of in education," lead principal Renee Fairless said. "They're life-changing raises, for sure."
The amount varies depending on factors such as a teacher's previous pay and how long they've been at the school, but it is generally at least 10 percent. Support staff received raises of approximately 10 percent.
Mater Academy is also using additional state money to add jobs, including a special education director who'll oversee all three campuses.
Yessica Velasquez, an elementary school teacher at Mater Academy East, said she's thankful for the pay increase and excited to start the school year.
"With this raise, we're able to do so much," she said.
Velasquez — who has worked at Mater Academy for 10 years — said she'll be able to provide students with so much more, noting teachers spend a lot of money out of pocket. She also said the raise will have an impact on her at home.
Her colleague Consuelo Hansen, also an elementary school teacher, said: "I feel very excited for the raises that we got this year because it gives me an opportunity and it makes me feel equal to all the other schools in Nevada."
CCSD union negotiations
The Nevada State Public Charter School Authority sponsors 78 campuses — about 85 percent of which are in Clark County — that serve nearly 60,000 students. Some school districts also sponsor a handful of charter schools.
The charter school pay raises come amid Clark County School District contract negotiations with three employee unions — representing teachers and police — over topics like pay.
The district recently reached agreements with the Clark County Association of School Administrators and Professional-Technical Employees, as well as the Education Support Employees Association and Teamsters Local 14.
The agreements include pay raises — 8.65 percent for support employees and 10 percent for administrators during the first year (including 1.875 percent that already took effect July 1) and 2 percent during the second year.
Negotiations have been tense between the district and Clark County Education Association teachers union, which has publicly called for Superintendent Jesus Jara's resignation and held protests.
About 3,000 CCEA members met Saturday to talk about next steps if there's no agreement with the district by Aug. 26.
Executive Director John Vellardita told reporters if there's no an agreement by then, union members could vote on whether to engage in "work actions."
The district filed a lawsuit Monday against the union seeking to halt any future teacher strikes. It also filed a state complaint trying to remove the union's collective bargaining agent status.
The union is seeking a salary raise for all educators — 10 percent for the first year and 8 percent in the second.
The district says the request would lead to a budget deficit. It wants a new salary schedule, which it says would mean a pay increase for an estimated 78 percent of licensed employees.
More than 294,000 students are expected to return to classes Monday in the nation's fifth-largest district.
'Substantial salary increase'
Fairless said it's important to her for Mater Academy — which has about 4,500 students and more than 400 employees — to at least compete with the school district in terms of pay.
"This year, they haven't said what they're going to do and that really surprises me," said Fairless, who previously worked for the district for 28 years.
Last year, Mater Academy matched the district's starting teacher salary of $50,115. This year, the charter school is offering $53,000.
"I feel like I can compete with anybody," Fairless said.
At Sports Leadership and Management Academy of Nevada — which has approximately 1,900 students and 130 employees at its Henderson campus — yearly salary increases are typically around 3 to 5 percent. But this year, it's 20 percent for licensed teachers and 5 to 10 percent for support staff.
The school is also hiring more support staff "to better meet the instructional and safety needs of our students," Elementary School Principal Jill Cribari wrote in an email.
School board members want to ensure teachers can keep up with the recent pressure due to inflation and cost of living increases, she wrote.
"Licensed teacher salary increases of this magnitude have been long overdue," Cribari wrote. "Since SLAM Nevada is not bound by negotiated contracts we have the autonomy and flexibility to compensate our staff to the best of our ability and as we see fit."
The raises will serve as a huge boost to teacher morale, she wrote, noting the school made individual phone calls to all of its returning licensed teachers, who had "celebratory responses."
"We even had a couple of very qualified teachers who had declined our initial offers that we were able to win over with the new salary offer," Cribari wrote.
As of late last month, SLAM — which set its starting teacher pay at $53,000 — only had one teaching vacancy: middle school math.
Legacy Traditional Schools Nevada is investing more than $4 million in employee raises for the upcoming school year. That comes after the school board already voted earlier this year to approve a 2 percent salary increase for teachers.
"We're just so excited for our teachers and our staff," Legacy Nevada superintendent Jennifer Emling said, noting it's a "substantial salary increase."
The school's three Las Vegas Valley campuses serve about 4,500 students and have approximately 375 employees.
Legacy also bumped its teacher starting pay to $63,710 — a $14,000 increase. And it's offering a $1,500 relocation stipend for educators who live within 150 miles of a Legacy school.
Emling said Legacy is excited to be more marketable. "I hope all schools are able to invest in teachers and staff like we have."
Somerset Academy is also giving pay raises to employees. And it increased starting teacher pay to $50,500 — up $2,500 compared with last year.
The school has seven Las Vegas-area campuses with nearly 10,000 students and approximately 900 employees.
Somerset has been able to give teachers a "very reasonable increase" this year, lead principal Lee Esplin said.
Teachers had tears of joy and gratitude during conversations about the raises, he said. "It was very touching because the increases were life-changing for individuals."
Esplin said he doesn't know what impact the raises will have on hiring since the teacher shortage is a huge challenge. But, he said, it obviously makes a difference when you can pay people more.
"I think that by being more competitive," he said, "it's allowed us to hang on to our teachers."
Contact Julie Wootton-Greener at jgreener@reviewjournal.com or 702-387-2921. Follow @julieswootton on Twitter. Photographer and videographer Rachel Aston contributed to this report.