Construction begins on UNLV's new engineering building
Updated February 24, 2022 - 6:52 am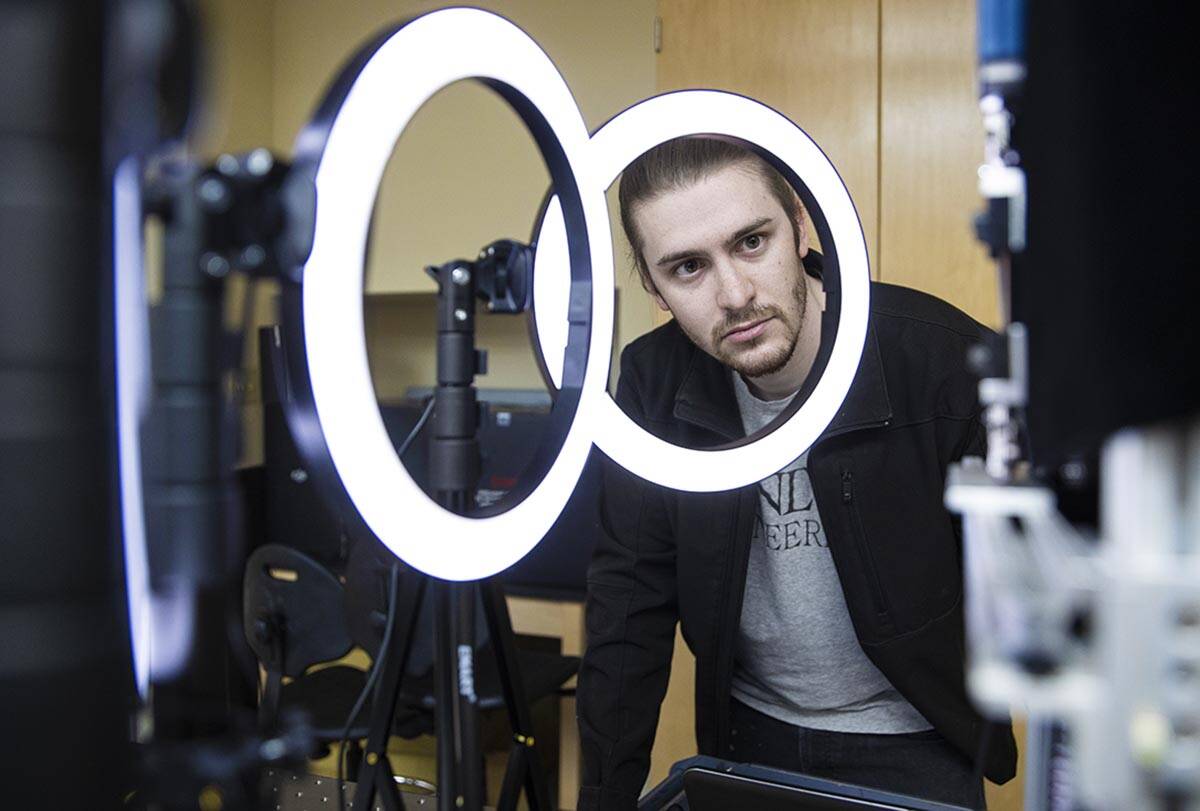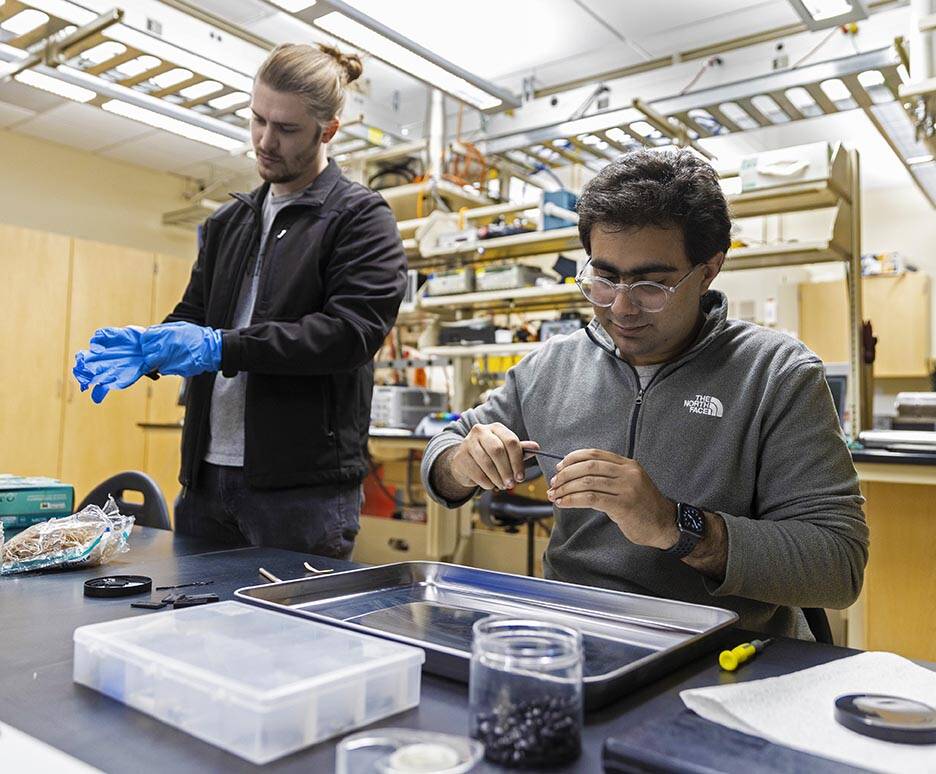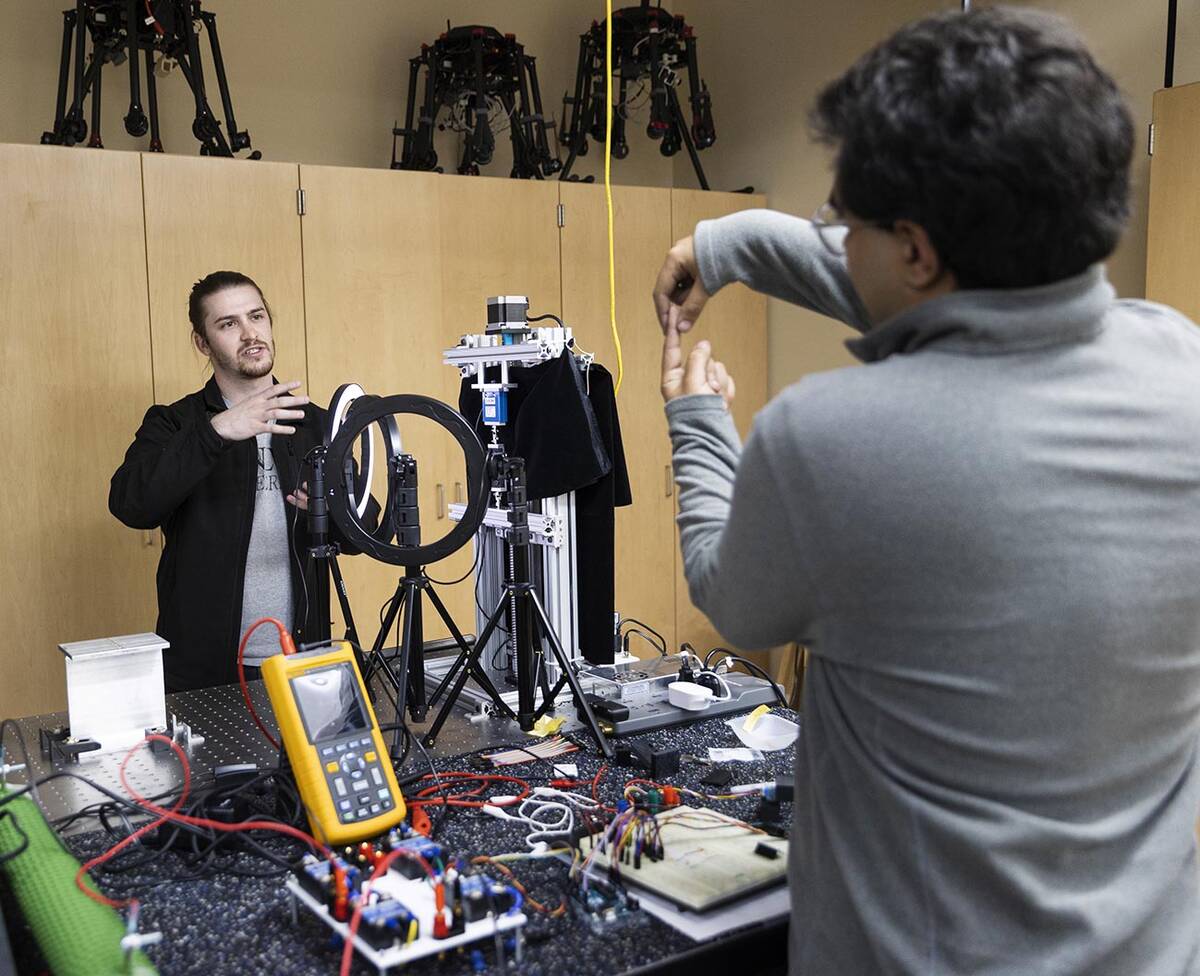 UNLV is beginning construction on its advanced engineering building — a project nearly a decade in the making.
Officials from the university and its Howard R. Hughes College of Engineering will hold a groundbreaking ceremony Thursday.
The new facility will allow the university to expand its engineering enrollment to 5,000 students by 2030 — up from approximately 3,000 currently — and provide space for additional faculty.
UNLV has seen a 75 percent increase in its undergraduate engineering enrollment since 2009, plus increases in graduate student numbers.
"This growth is not sporadic," said Rama Venkat, dean of the College of Engineering.
The current facility isn't able to sustain that growth, he said, and labs aren't set up properly for state-of-the-art research in areas such as cybersecurity, electronics and robotics.
The new facility will also have a major impact on the community, Venkat said, noting he's hopeful it will lead to more community partners and attract more companies to Southern Nevada.
About 60 percent of UNLV's engineering alumni are working in Nevada, contributing to the state's economy.
The three-story, 52,000-square-foot building — which will be constructed between Artemus W. Ham Concert Hall and the Thomas T. Beam Engineering Complex at UNLV's main campus — is estimated to cost about $73.6 million. Of that, $36.8 million is state money and UNLV is providing matching funds.
It's expected to be an 18-month project that will be mostly complete by fall 2023, with move-in anticipated in January 2024, Venkat said.
The building's ground floor will be tailored toward hands-on experiences for undergraduate students, Venkat said. That will include a makerspace; "flexatorium" that can be used as an auditorium, classroom or event space; and several undergraduate classrooms.
The second floor will be focused on emerging technologies such as cybersecurity and electronics — a dry space where chemical or biological species aren't used, Venkat said.
The third floor will be a "wet floor" where chemicals are used in areas such as materials research, he said.
The advanced engineering building project has been in the planning phases for nearly a decade.
In 2014, Venkat was interim dean for the College of Engineering and was going through the interview process seeking the role permanently.
He was asked what the college needed. His response: a new building because the college had outgrown its space, which was about 30 years old at the time.
"We need space because we're growing really rapidly," Venkat recalls saying.
But there were hurdles securing state funding.
The state legislature appropriated $1.75 million in 2017 toward the project planning. And in 2019, the legislature earmarked $20 million to begin construction.
The $20 million in state funding was rescinded in 2020, though, due to the pandemic's impact on the state budget. But last year, the state earmarked $36.8 million for the project, allowing it to finally move forward.
Contact Julie Wootton-Greener at jgreener@reviewjournal.com or 702-387-2921. Follow @julieswootton on Twitter.