Efforts underway to restore Stewart Indian School, a Carson City landmark with a bittersweet legacy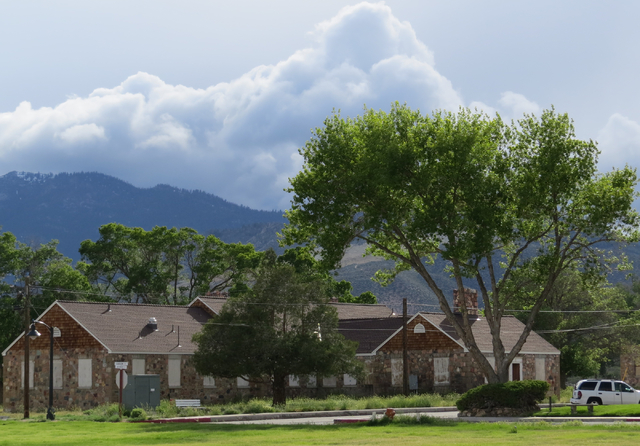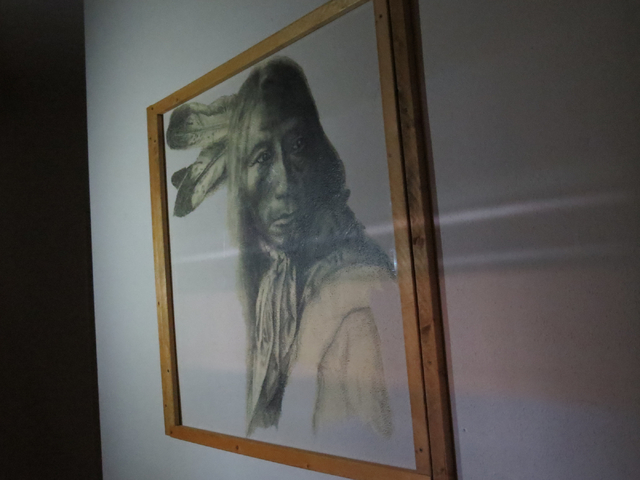 CARSON CITY
Gloria Whiterock McDonald has fond memories of her time at Stewart Indian School in Carson City. She was in the eighth grade when she arrived from the Duck Valley Indian Reservation near the Nevada-Idaho line in 1961.
"When I was going to school it was good," she said. "I enjoyed my time here. I made a lot of friends here."
McDonald shared some of her memories during a dinner and tour of the 110-acre campus, part of a fundraiser to preserve the site, restore buildings and turn it into a historical and Native American cultural center.
But for her ancestors and those of other Native Americans, Stewart Indian School conjures painful memories from a dark period in the nation's history, when Indian children were taken from their homes and families and forced to attend government-run schools to assimilate into a white society.
A dark past
"They could only speak English. That was the only thing that was allowed," Nevada Indian Commission director Sherry Rupert said. "They could no longer practice any of their traditions or ceremonies."
"My ancestors did go to school here and they did suffer here," she said.
Kostan Lathouris, a member of the Chemehuevi Tribe, recalled his grandmother.
"When she was 15, she was picked up by the state, put on a bus and sent up here," he said. "She stayed here for about a year until she ran away."
"She was found about two months later," Lathouris said. "Given the choice to come home or go back to school, she went back to school until she left a year later."
His grandmother would never talk about her experience. Lathouris, a graduate of UNLV's Boyd School of Law, studied federal tribal law and is active in the Stewart Indian School Preservation Alliance.
"This is my passion, remembering the history," he said. "But also celebrating the survival and success stories."
Schools date back to Civil War era
The Bureau of Indian Affairs established the first Indian boarding school in 1860 in Washington state, according to the American Indian Relief Council. The schools were seen as a way to assimilate Indian tribes into mainstream American life, where Indian children would be taught to shed their traditional ways and adapt to the emerging society brought on by white settlers. At one point, the federal government operated about 60 such schools across the country.
Stewart Indian School opened in 1890 and operated until it was shut down in 1980 because of federal budget cuts and earthquake safety concerns with the masonry buildings.
More than 30,000 children, mainly from Nevada, Arizona and New Mexico, attended the school over that time. They learned reading, writing and arithmetic, but classes also focused on vocational training, such as ranching, farming, mechanics and carpentry for boys, and cooking, sewing and practical nursing for girls.
The federal government then transferred the property to the state, with the restriction it be used for public purposes and that a portion be set aside for crafts, memorabilia and artifacts related to the school.
Early on, the schools were operated with a military-style regimen. Students marched to and from class and meals; strict discipline was enforced.
Ralph Burns wanted to go to Stewart for the vocational training.
"I had to convince my mom to let me come here," he said.
His elders' experiences weighed heavy on his mother's reluctance.
His grandmother "was literally kidnapped to come here," he said. "It was a bad place for her."
"She had no choice," Burns said. "I wanted to come here."
Stewart today
Stewart Indian School was listed on the National Register of Historic Places in 1985.
State agencies use some of the buildings on campus. The Nevada Corrections Department has administrative offices and the state Peace Officers Standards and Training runs a law enforcement academy there.
The grounds are open to the public, and private tours can be arranged. There is also a self-guided walking tour, where visitors can use cellphones at 20 different sites to access recorded messages from alumni and employees about their personal experiences.
But many of the stone structures are crumbling. Rupert envisions converting the old administration building into a cultural and resource center, equipped with computers for research and staff or volunteers to help organize school records, documents and old photos. One room is planned for retail space for American Indian artisans to show and sell their creations.
As she walked through a girls' dormitory, McDonald said she shared a room with three others. The cafeteria could feed 500 students, and McDonald laughed thinking about how she liked lunch, but often didn't care for dinners. She and a few of her schoolmates made friends with the kitchen help, who would give them sandwiches out the back door.
Standing outside the dorm where she once lived, McDonald, a cheerleader in high school, described how the boys, housed in separate dormitories, could come only halfway across a grassy area to meet with the girls.
She met her first boyfriend there, a fellow she lost track of for more than 40 years after he went to war in Vietnam. They met again a few years ago at the annual Father's Day powwow at Stewart and remain friends.
State commitment
Gov. Brian Sandoval has made preserving the Stewart Indian School a priority for his administration.
"Stewart Indian School has an incredibly important role in our state's history and frankly our nation's history," he said, calling it an "international treasure."
"There's really an important story to be told on a lot of different levels," he said. "Some of it is not a proud history."
In his first year as governor in 2011, Sandoval elevated the Nevada Indian Commission chairmanship to a cabinet-level position, giving tribes representation on the executive branch cabinet for the first time.
Sandoval feels a personal connection to Stewart, having played high school basketball in the gym there in the 1970s.
The 2015 Legislature approved a bill authorizing the sale of 100 acres of state-owned property in the Clear Creek area southwest of Carson City and to designate those proceeds for the preservation of Stewart once the property sells.
The property sale will not be enough to fully restore the campus, but supporters said the proceeds could fund some critical projects and be used to leverage additional grant funding.
During testimony on the bill, Michon Eben, tribal historic preservation officer for the Reno-Sparks Indian Colony, said her great-grandmother, grandmother, father, mother and brother all attended Stewart Indian School, in a span from around 1900 through the late 1970s. Her parents met there.
"This important place is worth preserving and sharing with current and future generations," Eben testified. "There is no substitute for standing in the same environment as my great-grandmother, grandmother and parents.
"This experience cannot be duplicated by looking at pictures or videos; it can only be truly experienced by walking the grounds, sitting in the same classrooms, and being among the same grand trees that were planted when my ancestors attended the school."
Legislators in 2015 approved the governor's budget recommendation to begin preliminary design and planning for some rehabilitation work. Also, about $105,000 was spent this past fiscal year for landscaping projects, including building a replica stone planter near the site entrance and replacing concrete walkways and stairways around the campus.
Sandoval said his goal is to continue those efforts.
"Moving forward, it's going to be a priority for me in the next budget," he said.
Contact Sandra Chereb at schereb@reviewjournal.com or 775-461-3821. Find @SandraChereb on Twitter.