Las Vegas shooting survivor graduates, sets sights skyward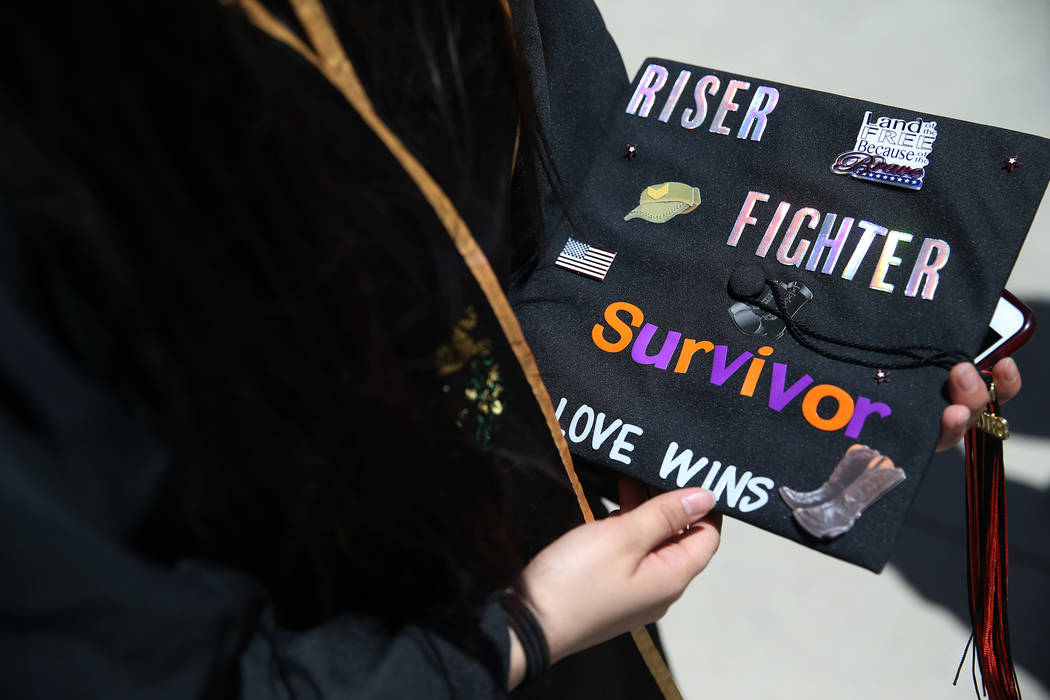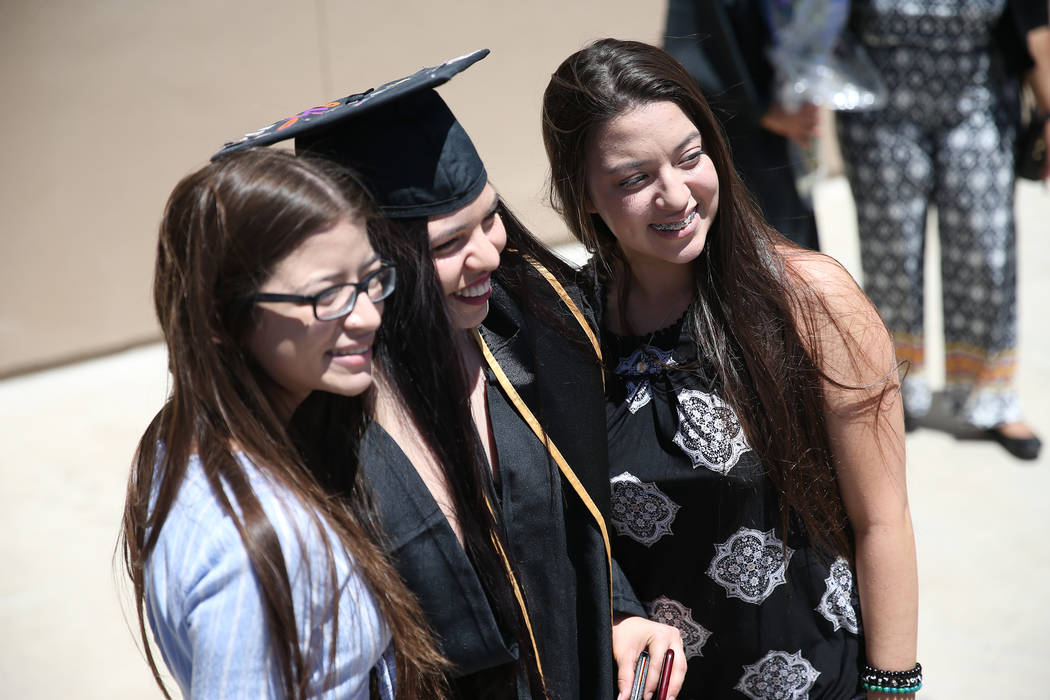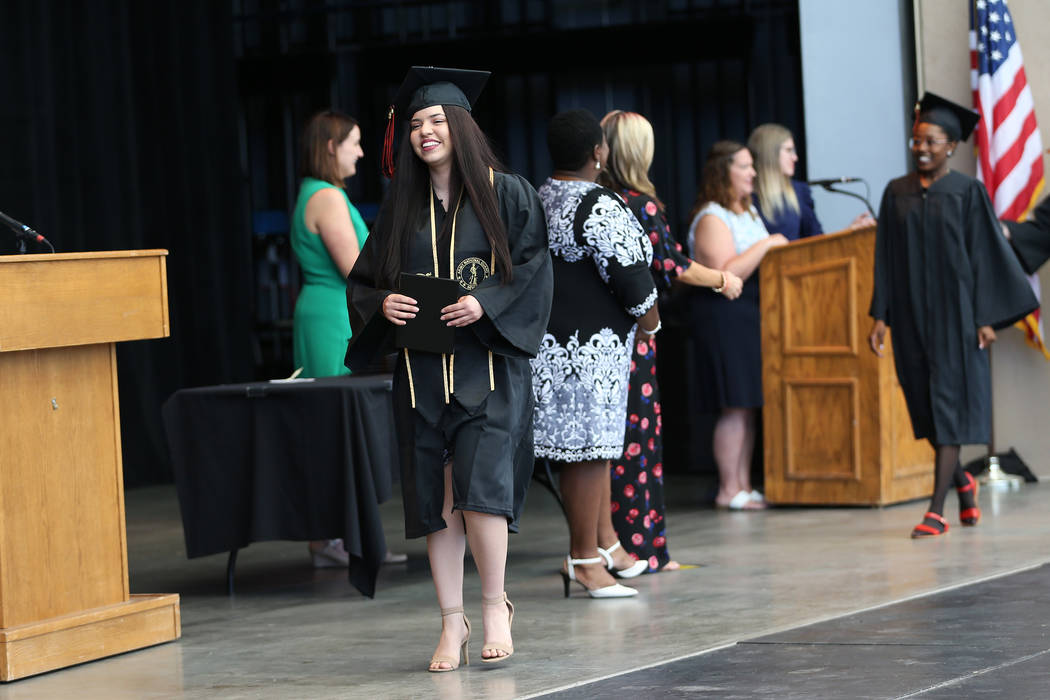 Riser. Fighter. Survivor.
The three words stood out on Jacquelyn Trujillo's graduation cap Thursday morning as she kissed her mom and adjusted her black Army National Guard sash.
"Love you, mama," she said before joining the other 188 graduates of the Nevada Virtual Academy at the Henderson Pavilion.
Her cap was also adorned with cowboy boots and military boots. Along the bottom, a message: "Love Wins."
At the beginning of her senior year, Trujillo had expected to graduate from Arbor View High School.
But after escaping the mass shooting at the Route 91 Harvest festival Oct. 1, the 18-year-old and her two sisters, Isabella, 15, and Francesca, 14, found themselves uneasy returning to a crowded school.
"We became really attached to each other," Trujillo said. "All we had was each other that night."
At school, the Las Vegas girls found themselves hyperaware of sounds and crowds during class changes. At times, the two older sisters, who both attended Arbor View, had to leave class to check on each other.
As threats of school shootings increased, their parents placed them in the online school program.
"I didn't want it to continue affecting them," said the girls' mother, Sumer Henning.
Moving to the online school helped curb some anxiety for the sisters.
"We give students an opportunity to heal and be in a space to feel safe and comfortable,"said Jacque Hoover, local development manager for K12 Inc., which provides Nevada Virtual Academy's curriculum.
Despite providing solace for the girls, the public charter school, which serves 2,259 students statewide, is at risk of closure by the Nevada State Public Charter School Authority because of the low academic performance of its one-star elementary school.
The school's fate is still unknown, but Hoover said it's working with the authority to resolve issues.
"We're not focusing on being closed, because we're not going to be closed," she said. "We're focusing on moving forward and addressing everything that they want us to address."
Military instincts
Just a month after returning from Army National Guard basic training at Fort Sill in Oklahoma, Trujillo, who wanted to get a head start in her career with the guard, was celebrating at the Route 91 festival with her parents, grandfather and sisters.
The three girls were separated from the rest of their family when the gunshots went off.
"Everything she learned in basic, seeing that in action, she really is a hero, a savior," Francesca said. "She's a soldier."
Trujillo said the training taught her how to remain calm and in control of the situation and recognize immediately the sound of gunfire.
"I wasn't really as concerned with myself as I was my sisters," she said. "It's going to be about my brothers and sisters in the Army too, not as much myself."
Next week, she leaves for her job training as an aviation operations specialist in Fort Rucker, Alabama, and she will start her first semester at UNLV in the fall. She hopes to have a career as a pilot in the Army National Guard.
"She wants to help now more than ever," Henning said. "She definitely is a first responder, with her heart."
Contact Briana Erickson at berickson@reviewjournal.com or 702-387-5244. Follow @brianarerick on Twitter.