Local students experience milestone moment at Zion National Park
Updated June 11, 2017 - 7:12 pm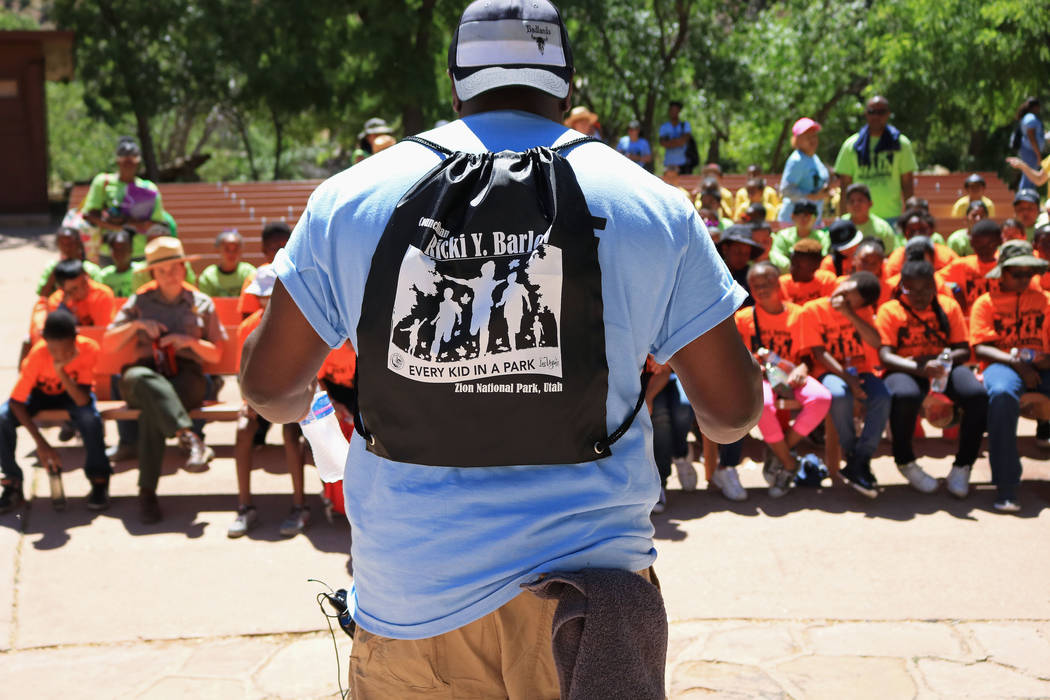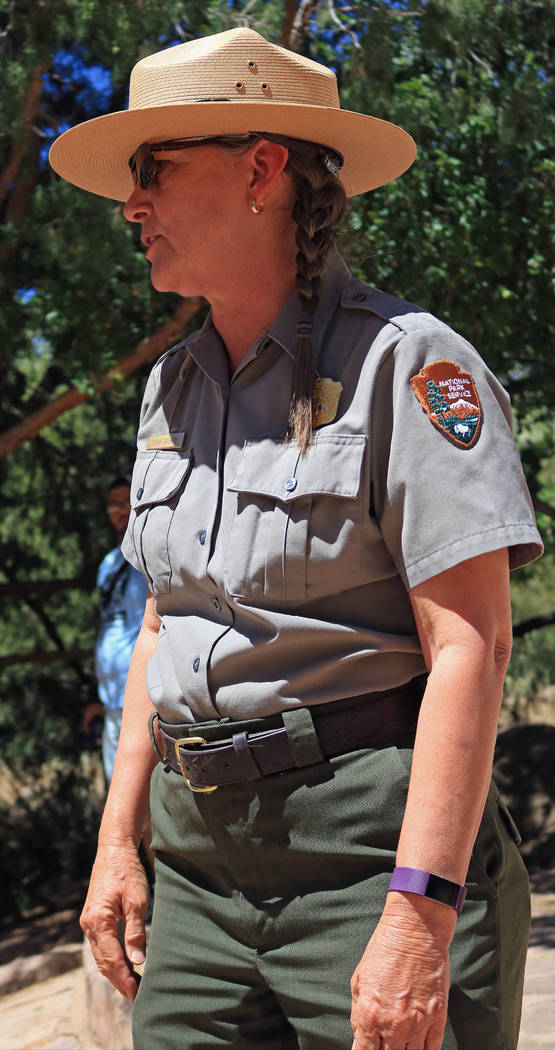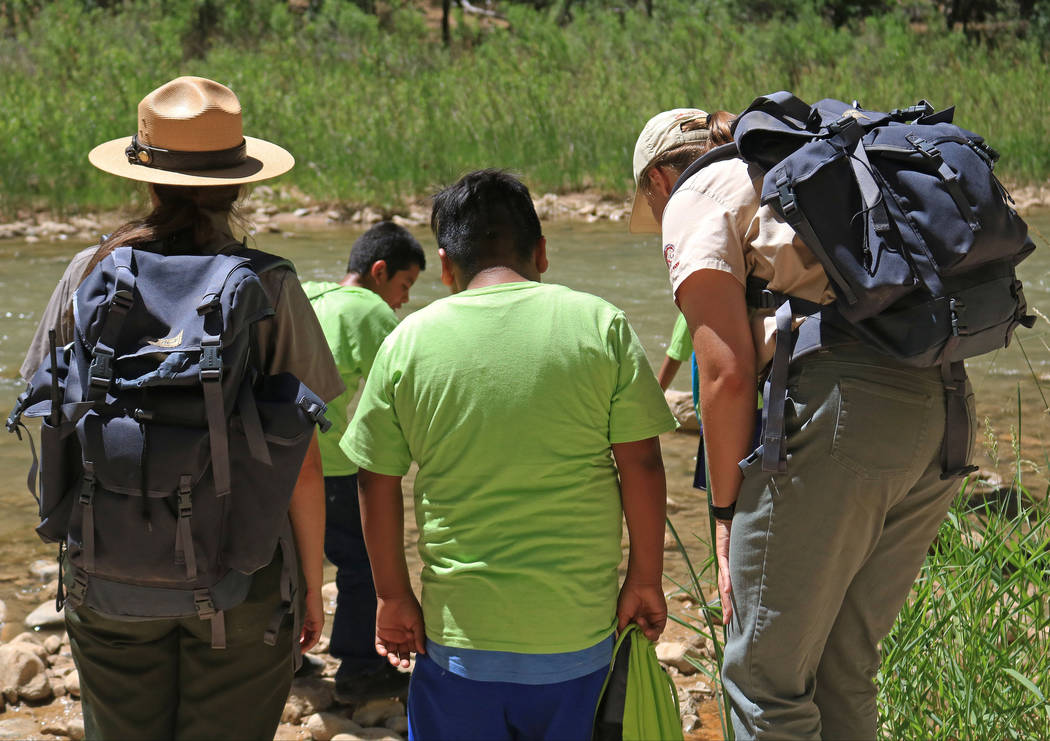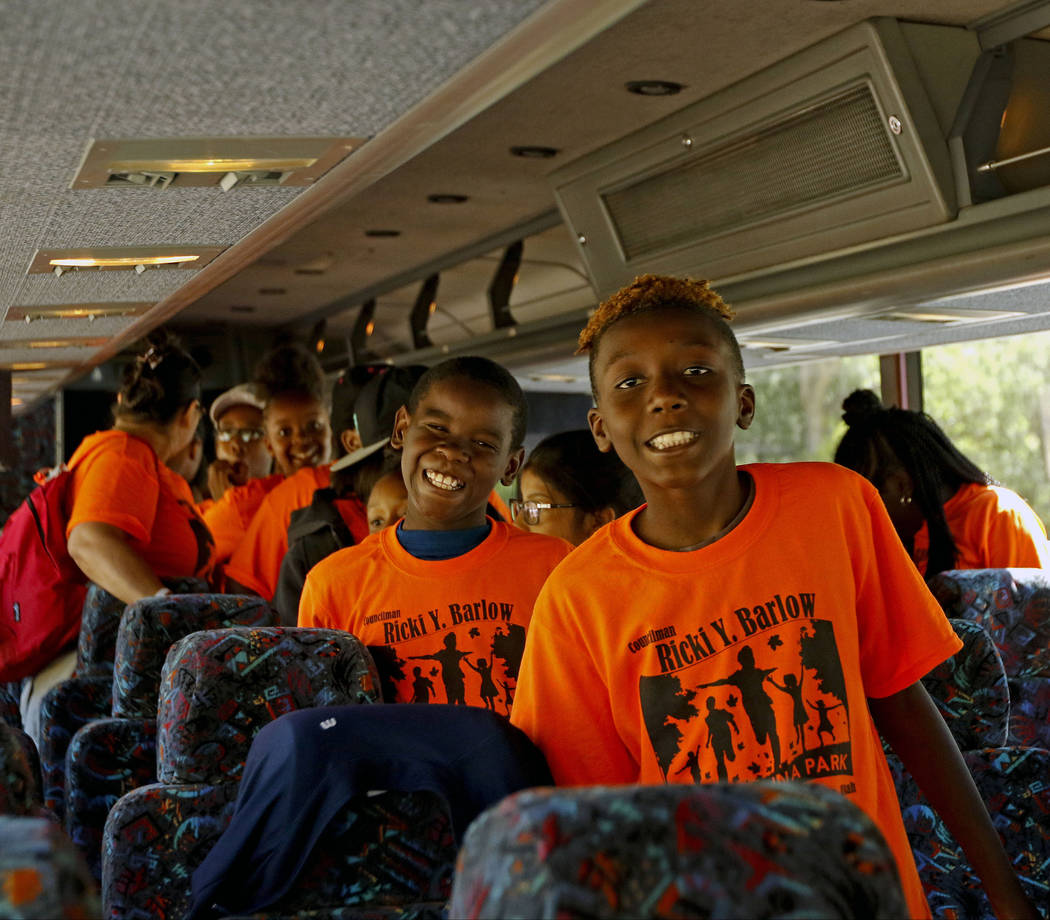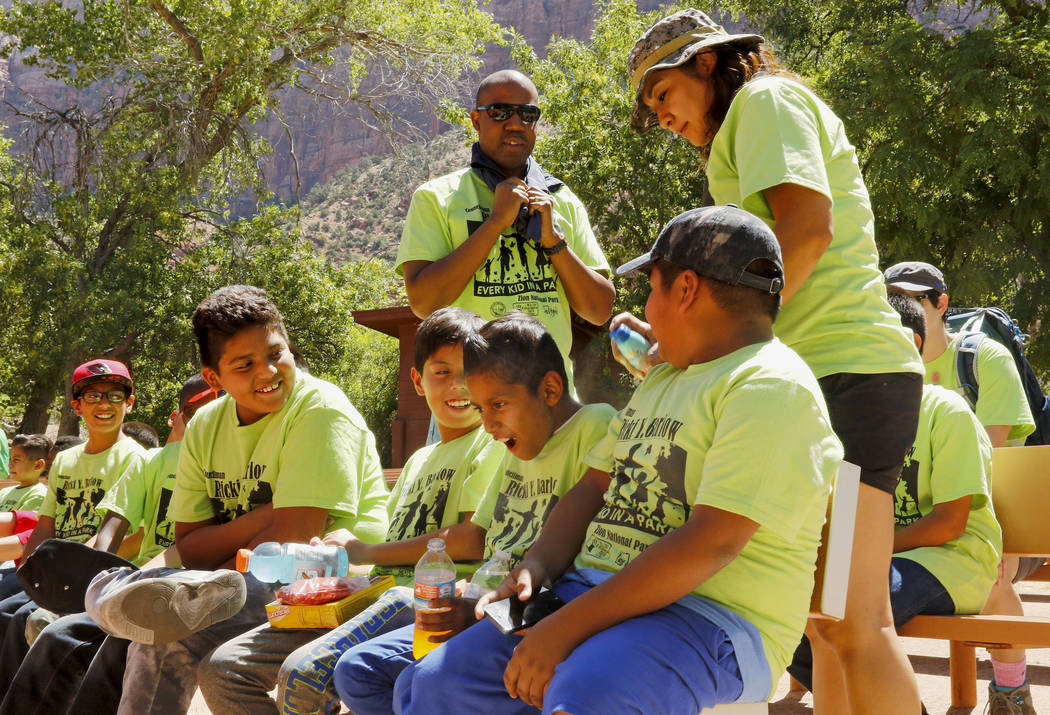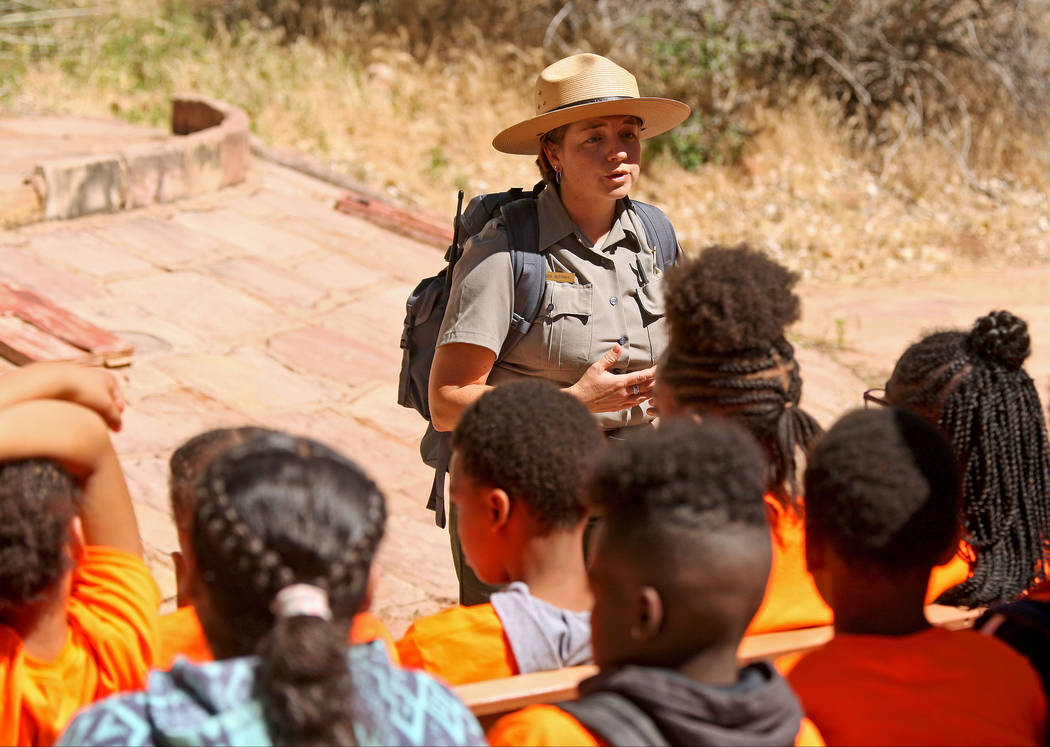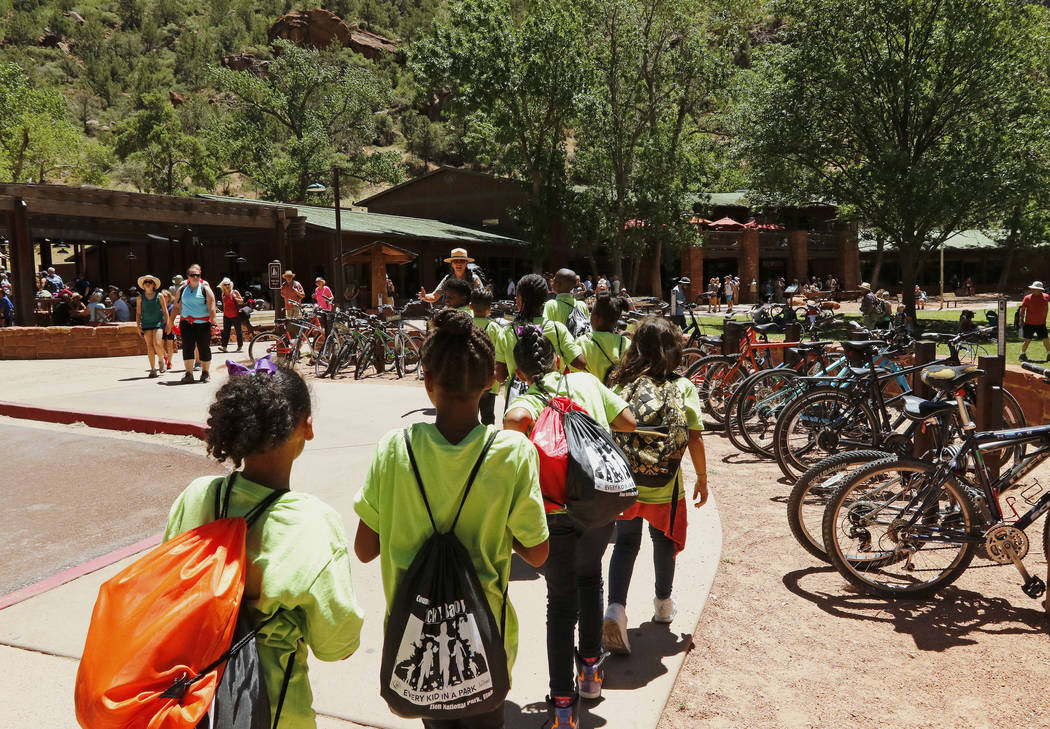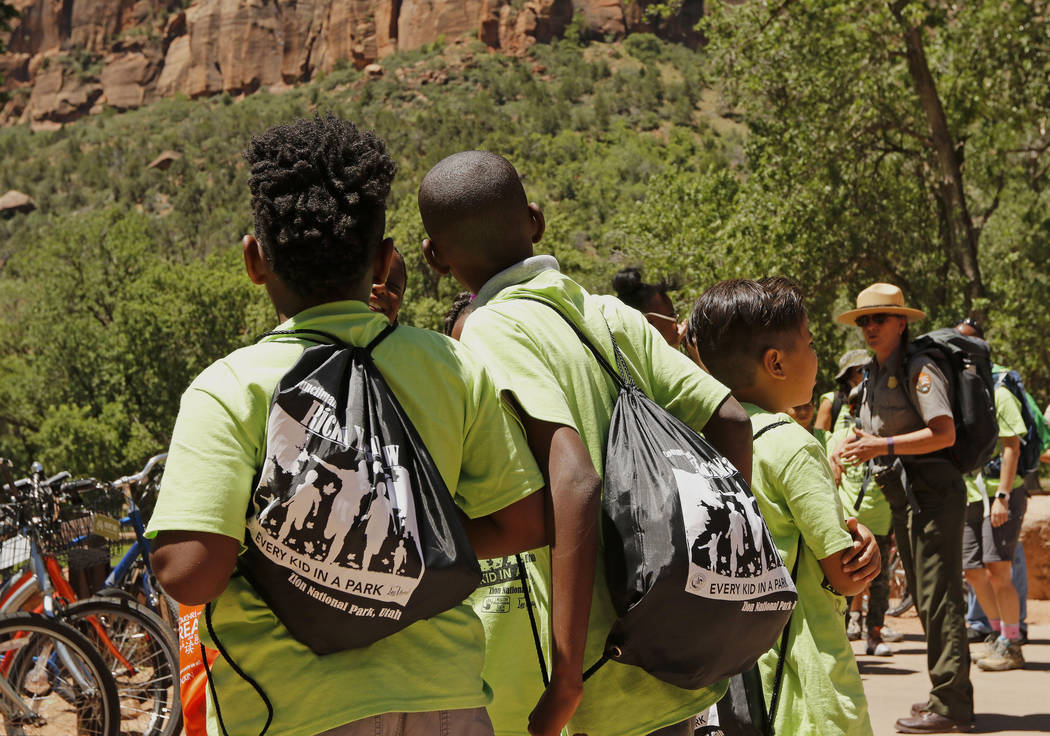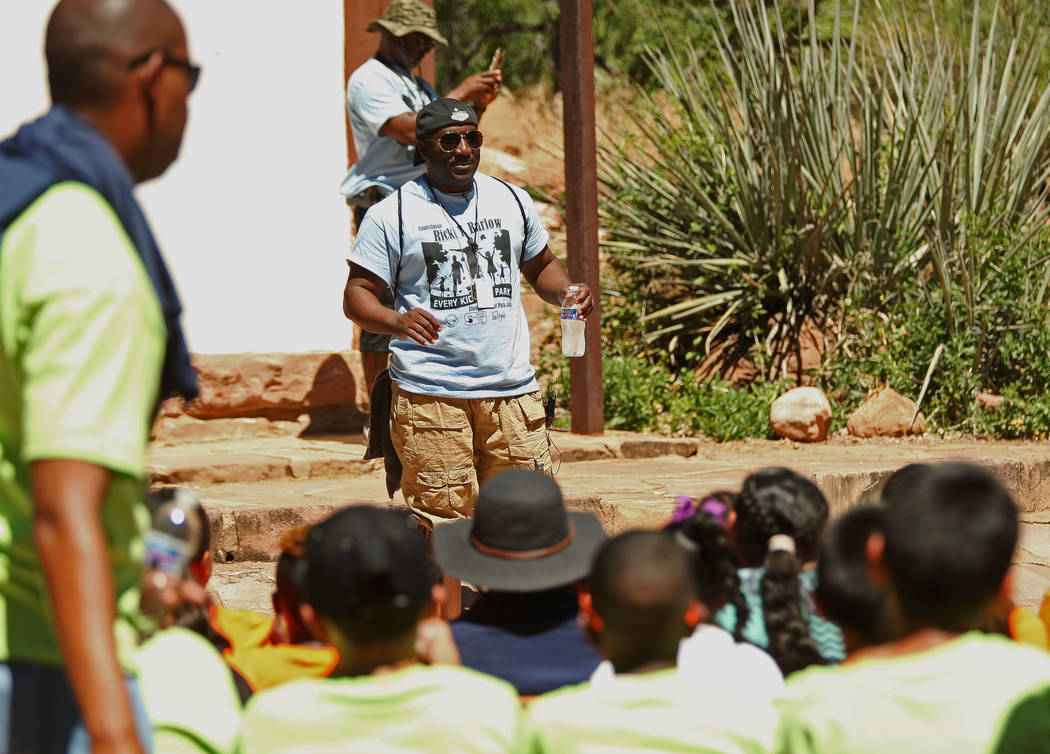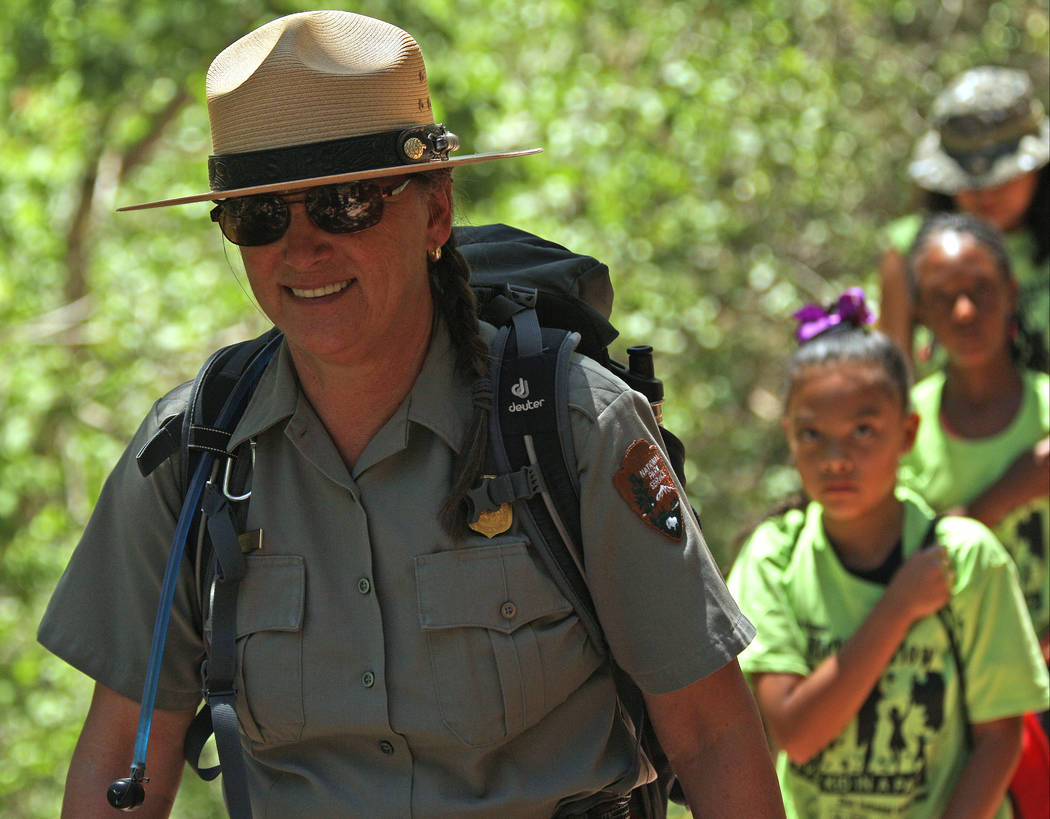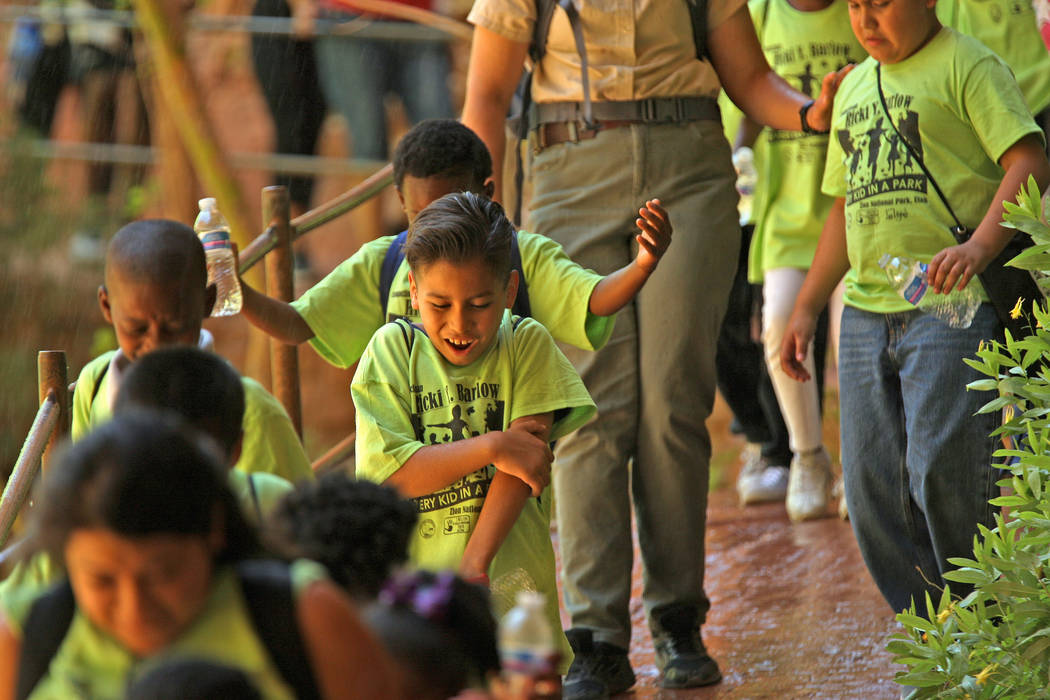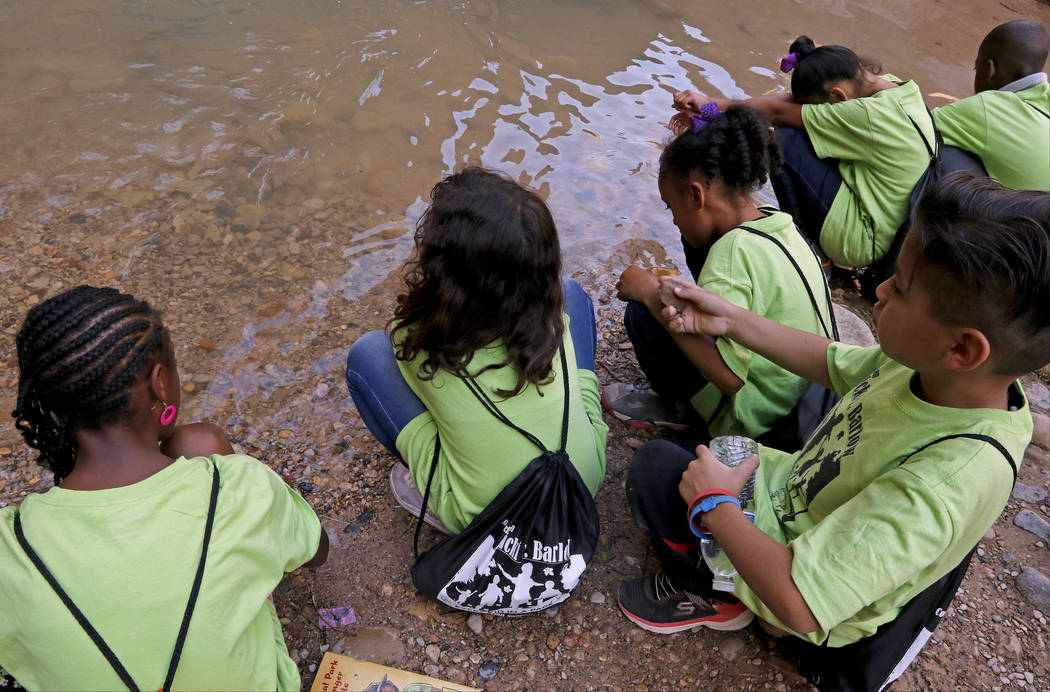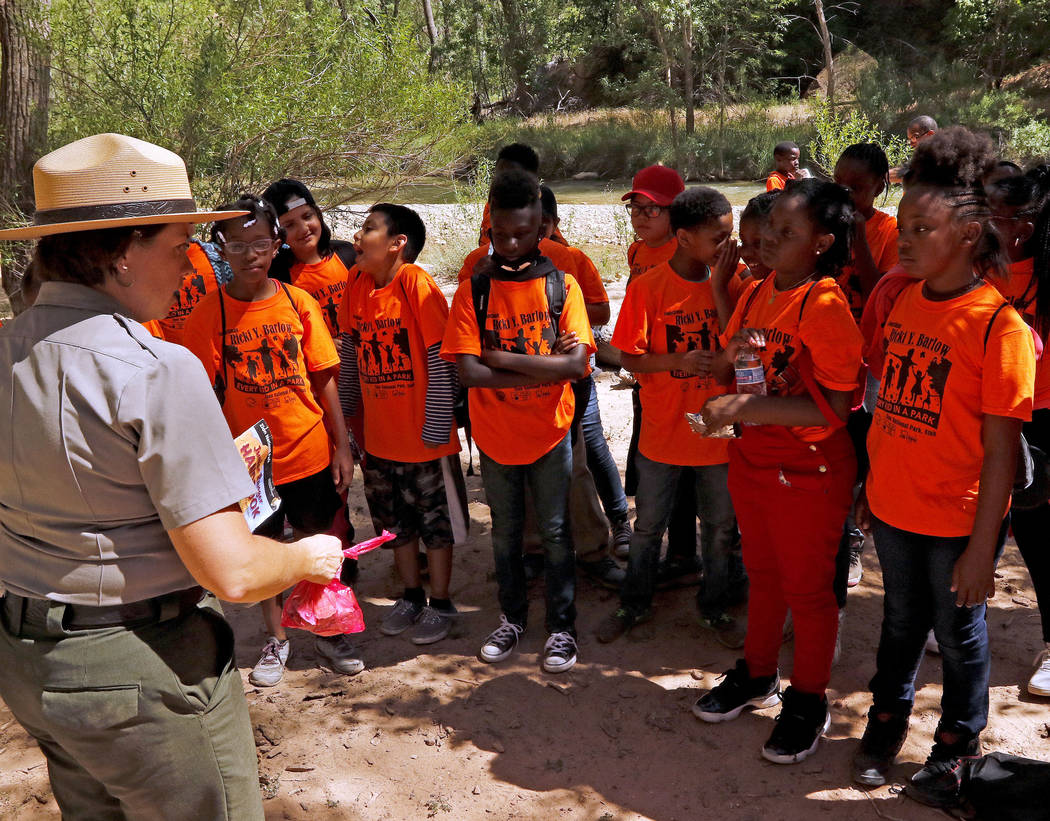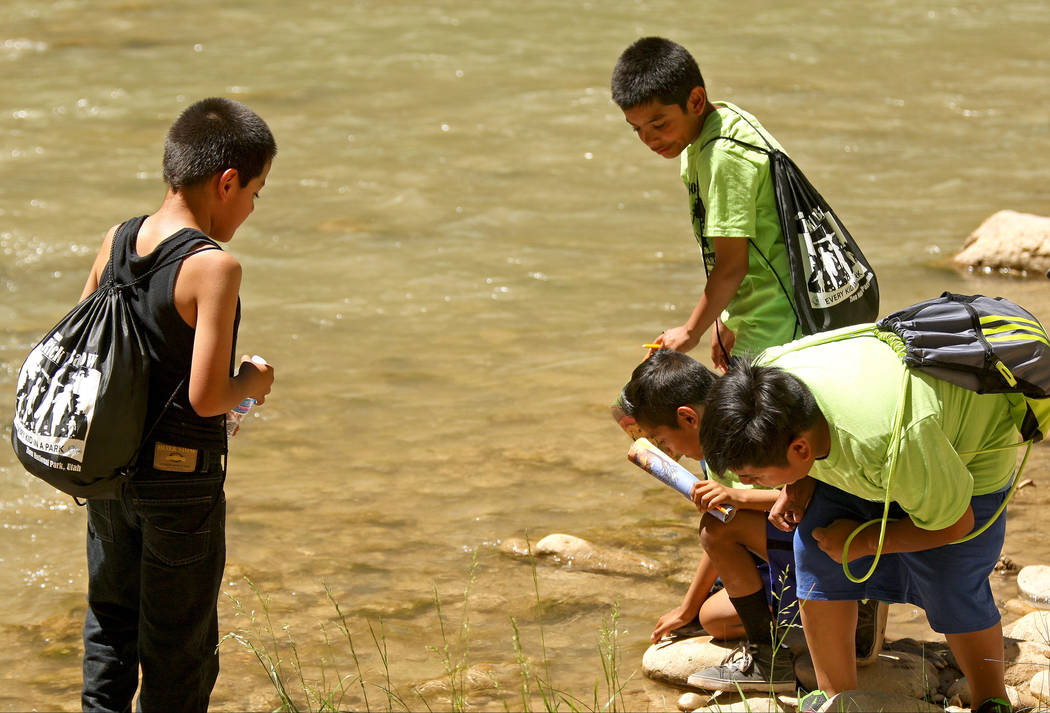 Three buses rolled to a stop Saturday at a campground parking lot near Zion National Park's Pa'rus Trailhead, delivering 150 Las Vegas children and their accompanying adults. As the doors opened and the children exited, some experienced a milestone moment — the first time setting foot in another state and in a national park.
"This is the furthest I've ever been away from my mom," 10-year-old Faith Francis told her grown-up chaperone. "I feel safe, and excited to be here!"
Fourth-graders from Rainbow Dreams Academy, Victory Mission Baptist Church, 100 Academy of Excellence and Booker, Kelly and Wendell Williams elementary schools were invited to the park along with a small group of children from Child Protective Services.
After an orientation, the children split into groups of about 20 and, escorted by park rangers, hiked through Zion. They followed easy trails that could be hiked in less than an hour, along routes showcasing scenic points. One group, for example, saw the north face of Angels Landing and Zion's famous cliffs.
In partnership with the National Park Service, the National Park Foundation and the Every Kid In A Park program, Las Vegas City Councilman Ricki Barlow worked for a year to bring the students to Zion.
Every Kid In A Park, started in 2015 by then-President Barack Obama, offers all U.S. fourth-graders and their families free admission to national parks and other federal lands and waters for a full year to discover wildlife, resources and history.
Barlow was supporting 1 Million African-American Youth In A Park, an extension of Every Kid in a Park led by National Park Foundation board member Stephen Hightower. The extension aims to introduce up to 1 million young people of color to America's national parks this year, partly to introduce them to the National Park Service's myriad professions, which include rangers, biologists, ecologists, chemists, engineers, construction managers, medical professionals, veterinarians, artists and lawyers.
"Although this is an initiative for 1 Million African-American Youth In A Park, for me, anyone that wants to participate can," Barlow said. "And I shared this with the principals: Any student that wants to participate is free to participate."
After their trek, the children were inducted as Zion National Park junior rangers. The children swore an oath to protect all of nature the national parks preserve — the streams, creatures, fresh air and history. For their pledge, the students received wooden badges to pin to their shirts.
The new junior rangers joined hands and shouted, "Zion!"
Contact Gabriella Benavidez at gbenavidez@reviewjournal.com or at 702-387-5278. Follow @latina_ish on Twitter.
How it works
The Every Kid in a Park initiative, launched in 2015 by President Barack Obama, aims to let fourth-graders nationwide visit federal public lands and waters in person throughout the school year. The National Park Foundation, the congressionally chartered foundation of the National Park Service, awarded transportation grants to enable the trips.