Nevada puts Clark County School District on financial watch list
January 31, 2018 - 5:48 pm
Updated January 31, 2018 - 11:17 pm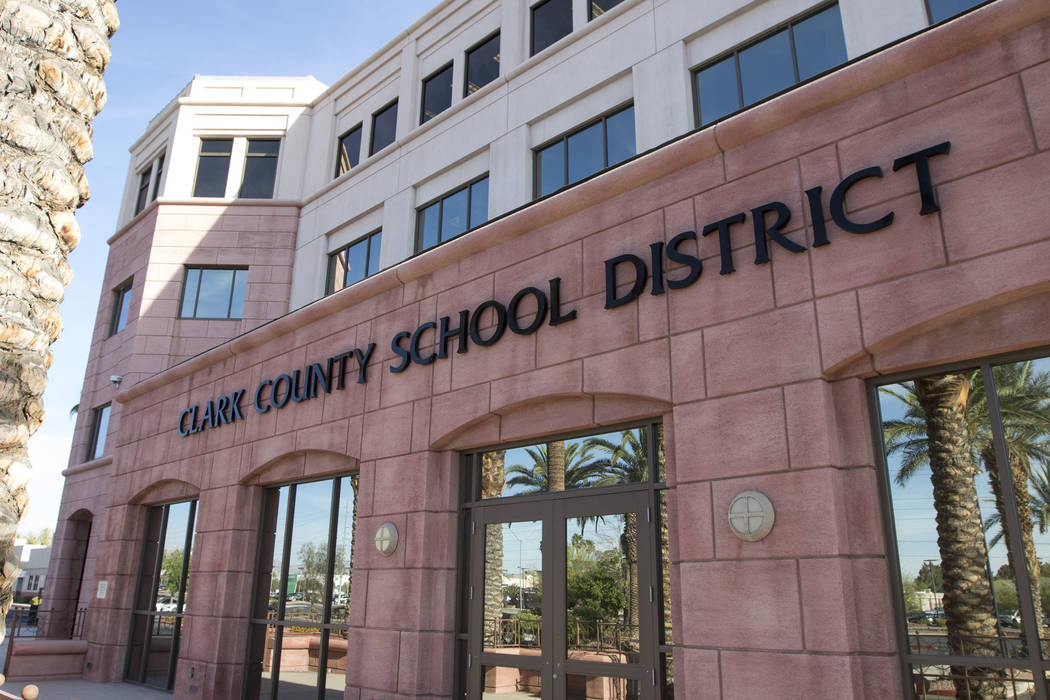 The Clark County School District will have another set of eyes on its books after a state committee put the cash-strapped public school system on a financial watch list.
The Local Government Finance Committee on Tuesday approved a recommendation from the Department of Taxation to place the nation's fifth-largest school district on "fiscal watch status," which requires it to share monthly statements and provide periodic updates to the committee.
"Based on where we were and the changes we've made, they just wanted to have a little more visibility," Jason Goudie, the district's chief financial officer, told the Las Vegas Review-Journal on Wednesday.
The move was prompted by a third straight decline in the district's ending fund balance — essentially a reserve fund. The fund includes both "assigned" money legally required for certain programs and "unassigned" amounts, which the district has more control over in its spending decisions.
After several rounds of budget cuts to close a $60 million deficit last year, trustees voted in November to reduce the unassigned ending fund balance from 1.75 percent of the general fund to 0.78 percent to avoid further job losses.
That reduced the district's total ending fund balance to below the 2 percent cushion it aims to maintain.
The state recommends that school districts keep a total ending fund balance of at least 4 percent of spending.
The diminishing reserve fund was one reason a credit-rating agency decreased the district's bond rating in late December for the second year in a row. A drop in ratings, like a declining credit score, may affect the district's ability to borrow money for long-term capital projects.
Fitch Ratings downgraded the district from BBB+ to BBB less than one year after bumping the district down from its A+ rating. That drop, which came after the agency revised its rating criteria, was the first time the district's rating dipped below the A level in a decade.
The district has higher ratings from the two other major credit agencies, earning an A1 from Moody's and an AA- from S&P Global Ratings. However, those agencies changed the district's outlook to negative in November, meaning lower ratings may be issued in the future.
Contact Meghin Delaney at 702-383-0281 or mdelaney@reviewjournal.com. Follow @MeghinDelaney on Twitter.