Nobel winner Malala Yousafzai extols 'power of education' in Las Vegas
August 28, 2018 - 12:54 pm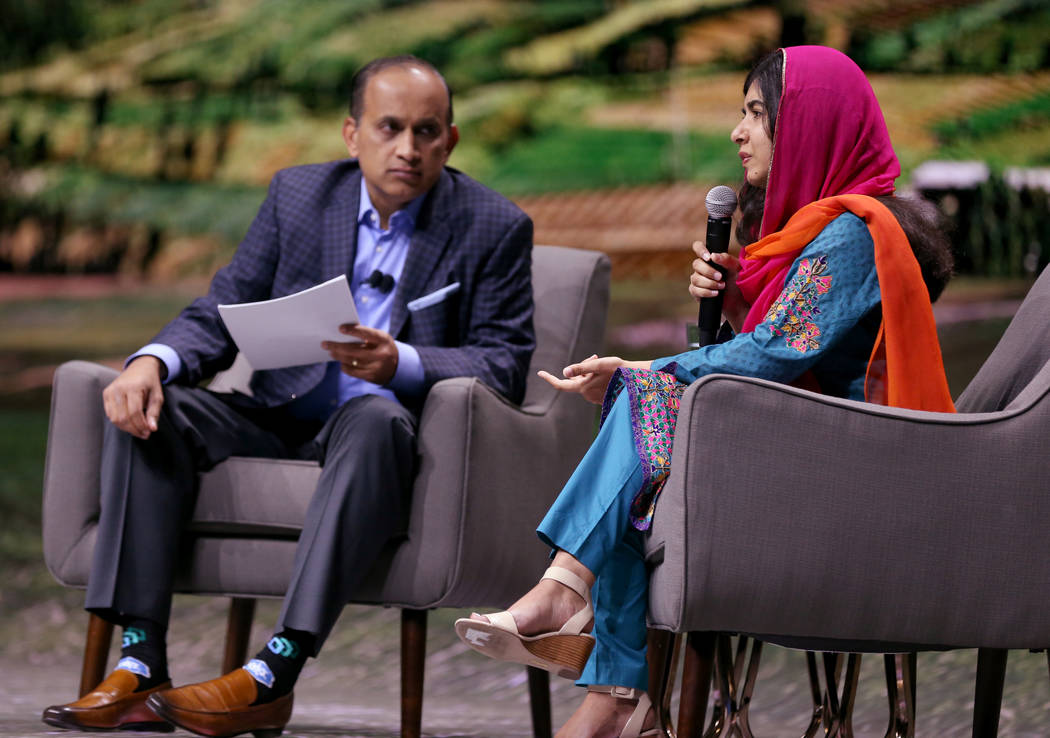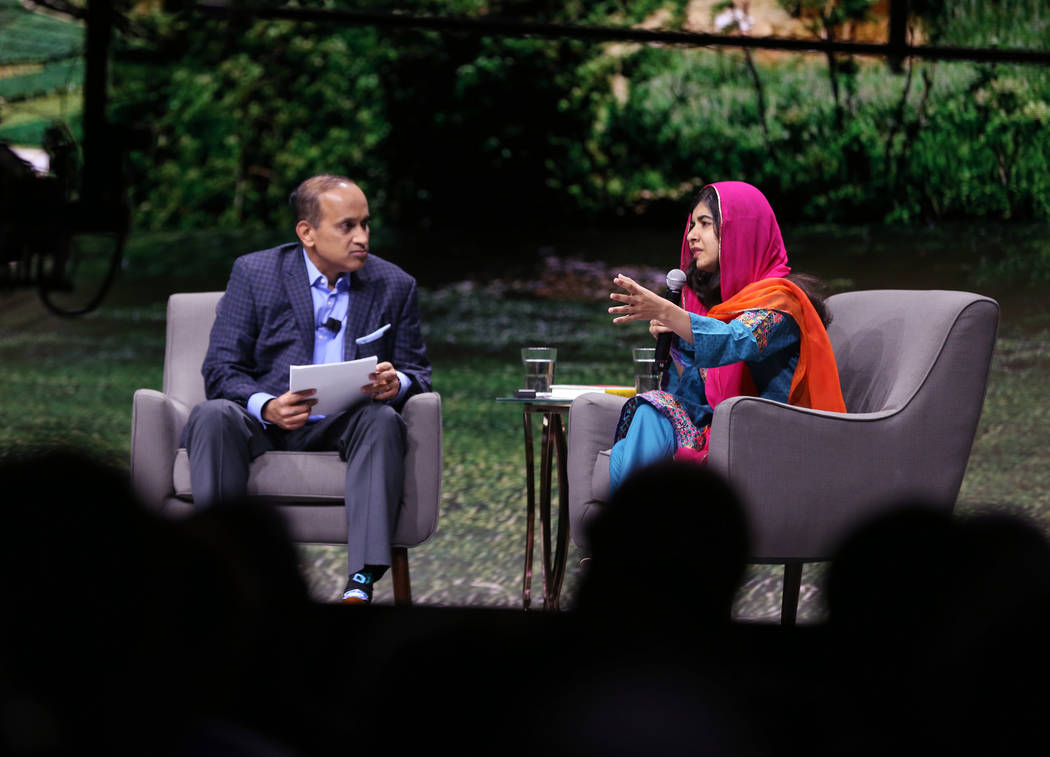 Melea Cooley, a senior at Basic High School in Henderson, proudly claims that she hails from a line of intelligent women.
That's why she found listening to Nobel Peace Prize winner Malala Yousafzai at the annual VMware conference on Tuesday so inspirational.
Cooley was one of 100 students from Legacy and Basic high schools invited to attend the event at Mandalay Bay headlined by Yousafzai, who was shot by the Taliban on her way home from school in Pakistan after advocating for girls' education in 2012.
Yousafzai, 21, described how extremists took over the Swat Valley in northwest Pakistan around 2007 and forbade girls from attending school.
"They were completely spreading ignorance and it sometimes feels like they were more aware of the power of education," she said. "Because they knew that through education, women could be empowered."
Yousafzai, who is now a student a Oxford University in the U.K., acknowledged that she was very lucky to receive an education in Pakistan, and to have a father who supported it.
"I am so lucky to have an amazing father because he was a feminist, without knowing the word feminist, without knowing this whole movement for women's rights," she said.
Yousafzai also said she has forgiven her attacker, whom she described as a young boy.
"I wish for him that he learns, that he gets an education, that he learns the true message of Islam — which is forgiveness, which is kindness, which is tolerance, which is peace," she said.
Students who attended the conference each received a copy of Yousafzai's book, "I Am Malala," before the event.
Katrina Perce, a senior at Legacy in North Las Vegas, read hers in just a few days. She said Yousafzai's story makes her value her own education a lot more.
"I realize I'm really lucky to be able to be here and to be able to go to school every day without anybody doing anything or saying anything against it," she said.
VMware, a cloud computing technology company, said it also would donate a copy of the book to libraries at all Clark County School District middle and high schools.
Dell Technologies, which owns the majority of VMware, also will donate 50 computers each to Legacy and Basic.
Contact Amelia Pak-Harvey at apak-harvey@reviewjournal.com or 702-383-4630. Follow @AmeliaPakHarvey on Twitter.
VMware donates to Malala Fund
VMware also announced a donation to the Malala Fund, which invests in girls' education worldwide.
The company will help the fund recruit and hire a chief technology officer, and will also match charitable donations given by its employees up to $3,141.59 annually. Dell will also match employee donations to the fund.
Employees can also donate their time and talents to the fund through the company's Good Gigs philanthropy initiative.