School's T-shirt drive aids Las Vegas shooting victims
October 25, 2017 - 2:47 pm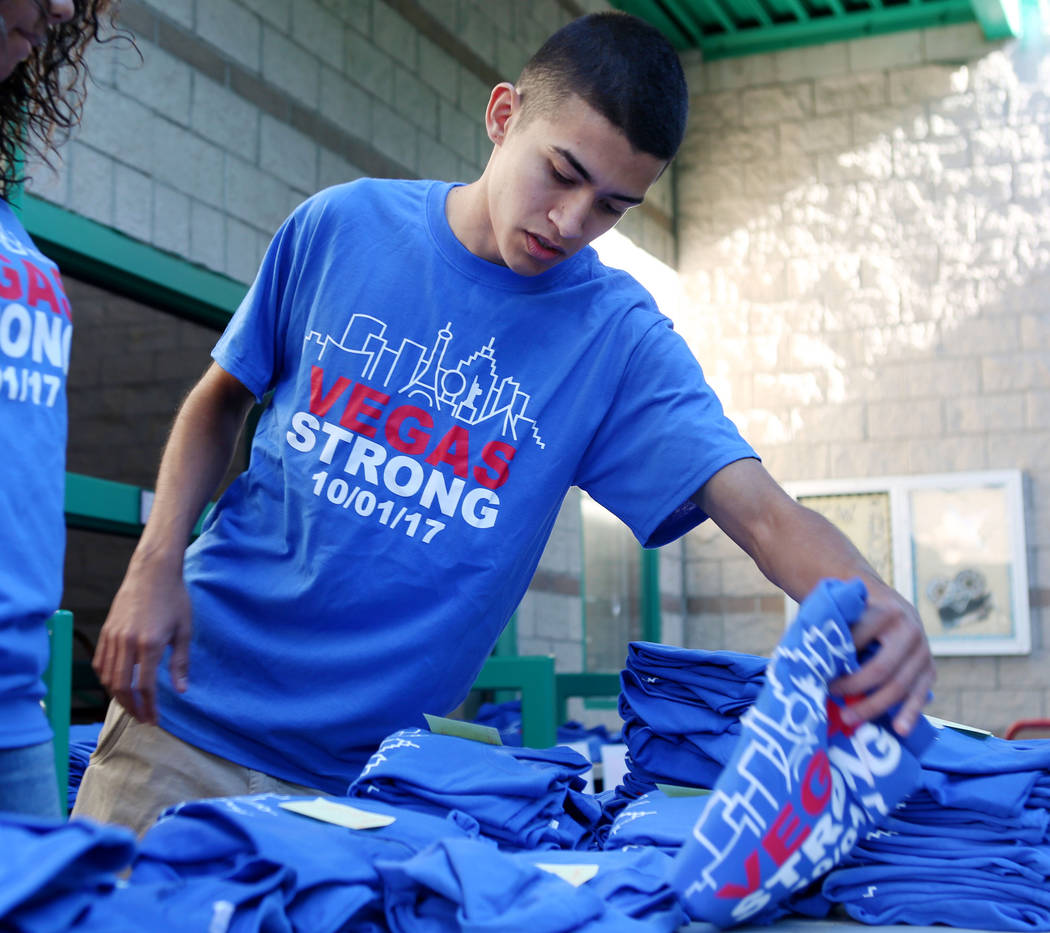 Students at Green Valley High School have raised roughly $60,000 for the Las Vegas Victims' Fund by selling Vegas Strong T-shirts to schools across the Clark County School District.
The day after the Oct. 1 tragedy on the Strip, staff and students faced a tough day at school.
"We just all cried together, and thought, how can we help the community?" said senior Cozette Van Wie, the student body secretary. "Because there's so many things that we do within our school, and we just wanted to try to expand."
The idea of selling T-shirts bearing the community's motto in the wake of the mass shooting carried the day, but students and teachers at the high school in Henderson decided to go extra large. Instead of selling them only at Green Valley, they spread the drive across the district.
Teachers Viviana Garner and Kelly Wagner, who helped students organize the effort, found two companies willing to make the shirts at the lowest possible price. Then they perfected their pitch.
It struck a profitable chord. So far, 133 schools have placed orders for roughly 8,500 of the $10 shirts.
Schools began to collect those shirts on Wednesday, although the fundraiser won't stop there. Members of the public can still order shirts online at tinyurl.com/VegasstrongSECOND.
"We're really excited," Van Wie said as she waited for people to come by and pick up their orders at the front of the school. "It turned out way better than we thought it would."
Garner, a teacher who runs the Student Council, said Green Valley prides itself on having a really strong community.
"When there is some type of tragedy, whether we've lost one of our own teachers or a student has passed away, we come together really well," she said.
Contact Amelia Pak-Harvey at apak-harvey@reviewjournal.com or 702-383-4630. Follow @AmeliaPakHarvey on Twitter.