Sex education proposals surprise CCSD parents
September 24, 2014 - 4:05 pm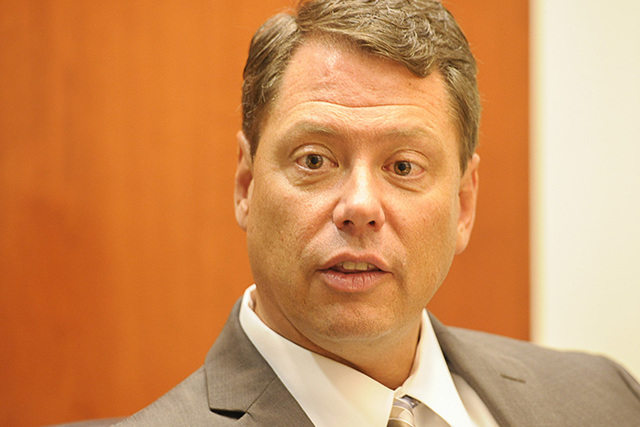 A drove of concerned parents descended earlier this week on the Clark County School Board to express their astonishment at the sex education material being considered for Clark County public schools that would expose students to a lot more a lot earlier.
Considered changes include education of homosexuality as early as ages 5 through 8 and giving everyone "respect regardless of who they are attracted to."
Children of that age range also would be taught that "touching and rubbing one's genitals to feel good is called masturbation."
"You want to teach my 5-year-old how to masturbate?" said parent Julie Butler, referencing the item getting the most attention Monday night.
The district presented these 101 pages of possible changes in closed-door meetings with community members last week.
Parent Nicole Luth attended one of the "community input" meetings and was shocked at how they were run, allowing only those invited to attend.
"I felt it was quite limited in scope and who was able to attend," she said.
The School Board is considering a rewrite of its sex education policies.
The district long taught abstinence-only courses until 2004, reverting to an abstinence-based education since then that continues to focus on abstinence while exposing students to contraceptives and safe-sex practices if they decide to have sex.
The changes under consideration would make sex education in the nation's fifth-largest school district a "comprehensive" sexuality model, which breaks away from the district's long-used conservative approach that relies heavily on the promotion of abstinence.
Clark County Superintendent Pat Skorkowsky tried to calm the approximately 50 parents by asserting that the curriculum is not proposed for the district's 357 schools.
The district is just gathering community input, he said.
Contact Trevon Milliard at tmilliard@reviewjournal.com or 702-383-0279. Find him on Twitter: @TrevonMilliard.