Will northwest Las Vegas finally gets its own CSN campus?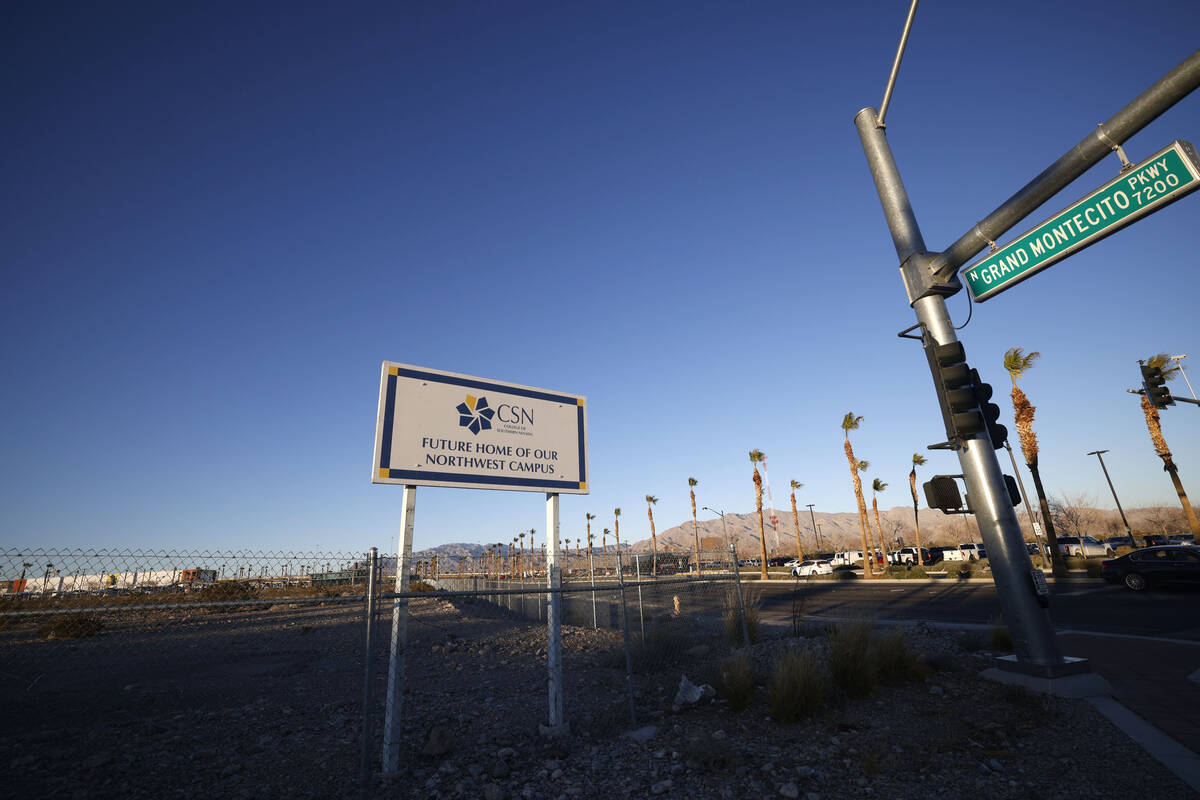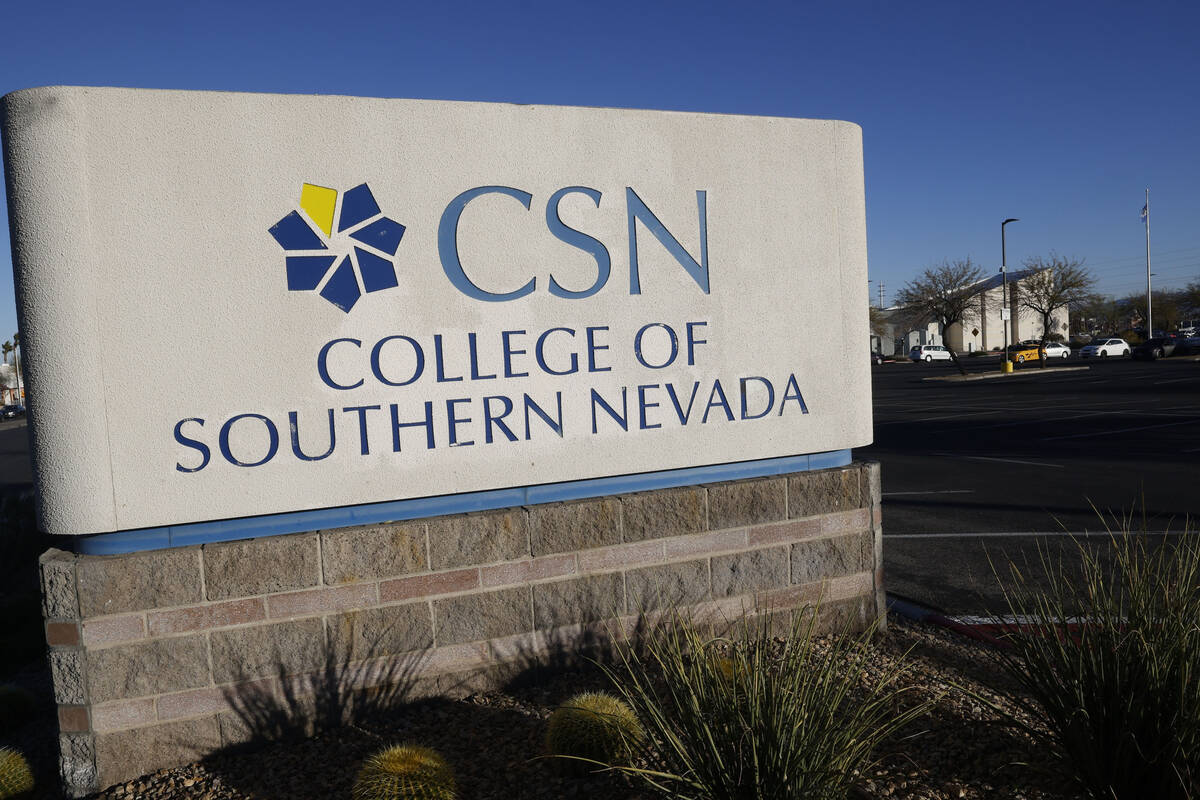 The College of Southern Nevada is asking for money during the state's upcoming legislative session to move forward with a longtime project — a northwest Las Vegas campus.
The community college wants to build an approximately 40-acre campus at Elkhorn Road and Grand Montecito Parkway in quickly growing Centennial Hills. It already has the land.
The area's population and development have continued to expand. And college officials say having a closer-to-home option for higher education would benefit students.
"From an educational perspective, the needs only continue to intensify in that area," CSN President Federico Zaragoza said.
The college is asking for $5.2 million in state funding via the Nevada System of Higher Education's 2023-25 capital improvement requests. CSN would allocate $1.1 million in matching funds.
Money would be used for design and construction planning for the campus' first building and site infrastructure.
The college, which has more than 30,000 students, currently has three main campuses: on West Charleston Boulevard in Las Vegas, in North Las Vegas and in Henderson.
About 9,700 students from the northwest Las Vegas area are enrolled at CSN, Zaragoza said.
A long history
The effort to open a northwest Las Vegas campus spans nearly two decades.
In 2006, the process of transferring the land from the city of Las Vegas to the college began. A land patent transfer was finalized in 2018 through the Bureau of Land Management.
The Las Vegas City Council approved a development agreement in 2017 with the Nevada System of Higher Education on behalf of CSN. No timeline was set for when construction on the new campus would begin.
CSN has requested state planning funds four times. And it must at least have construction underway by 2026 or it could be at risk of losing the property, Zaragoza said.
The 2017 agreement with the city said the college must begin construction on at least "one educational building" within eight years of the federal land transfer.
Zaragoza said the project has had some momentum, and he thinks this will be the legislative session where it moves forward. The session begins Feb. 6.
"Now, there's a sense of urgency that will hopefully get us across the line," he said.
The project was also mentioned during Mayor Carolyn Goodman's "State of the City" address this month.
What the campus will offer
The college is proposing seven buildings at the northwest campus when it's built out.
Students would be able to take all of their general education courses at the campus, said James McCoy, vice president of academic affairs at CSN.
Also, each existing main campus has a CSN High School, a dual credit offering that allows students to earn high school and college credits simultaneously.
A northwest campus would open up an early college opportunity for residents in that area, Zaragoza said.
In addition to academic programs, the campus would offer workforce components that align to the needs of that geographic area, Zaragoza said. That could include, for example, health care programs.
CSN also wants to consolidate its public safety programs — including police, fire and EMT — under a "center of excellence" that would be located at the new campus.
The college currently leases space on Water Street in downtown Henderson for its Southern Desert Regional Police Academy, a partnership with other agencies.
Also, a concept in its infancy is the possible creation of a mortuary science program that would be part of the center, McCoy said.
Contact Julie Wootton-Greener at jgreener@reviewjournal.com or 702-387-2921. Follow @julieswootton on Twitter.