'You do not care': School board chastized over CCSD police actions
Updated February 24, 2023 - 8:51 pm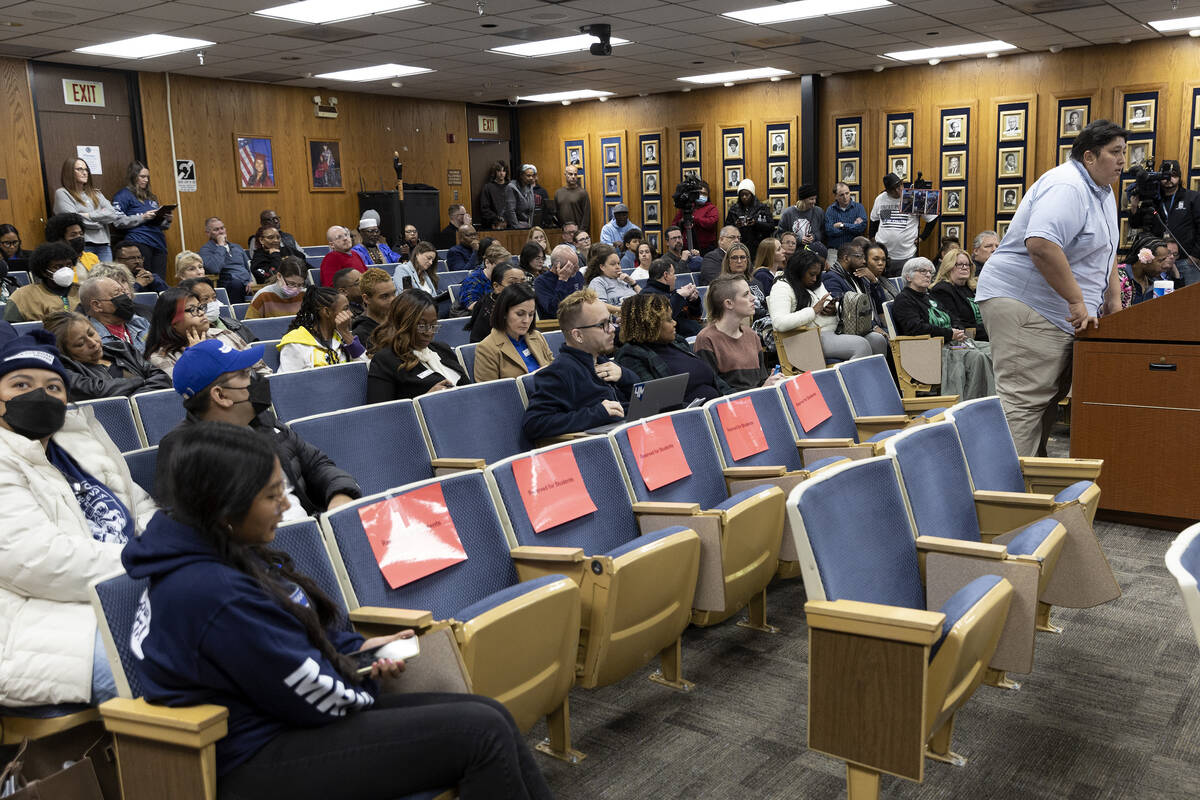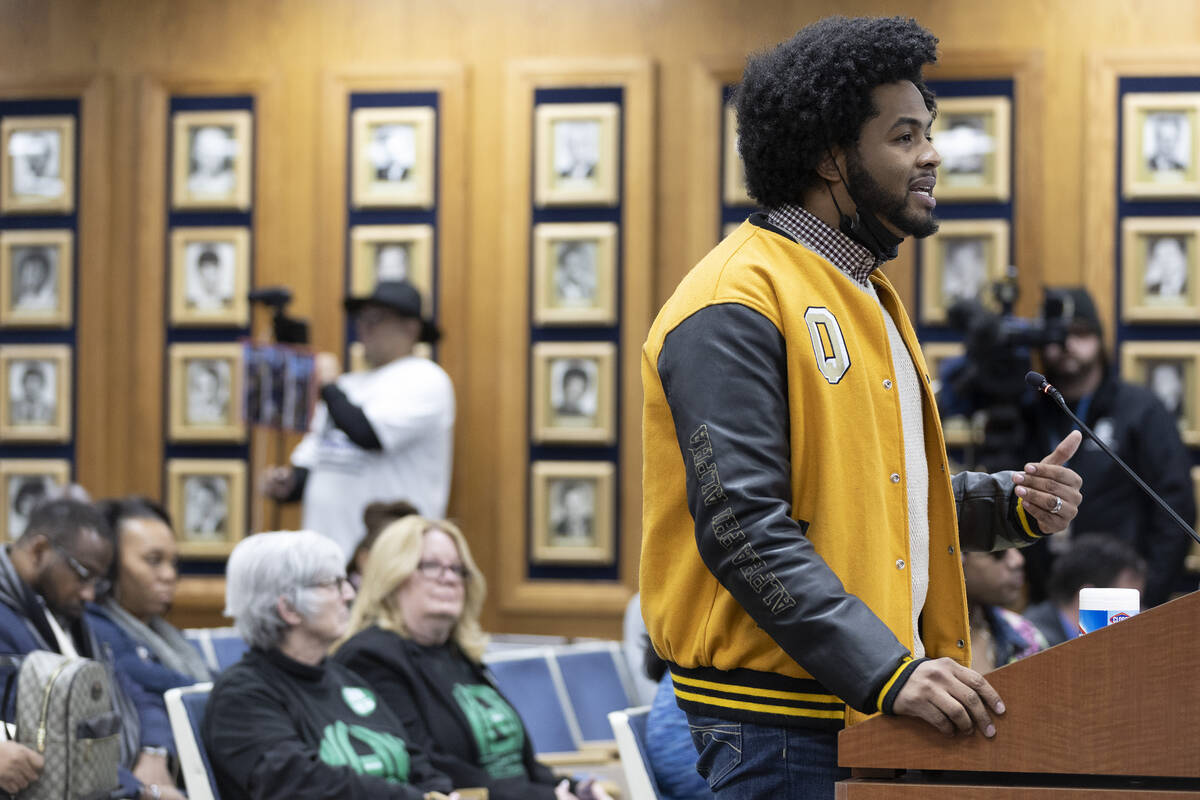 Concerned parents, community members and activists lambasted Clark County School District leaders during Thursday's School Board meeting, calling for police reform from the district following an altercation between a school police officer and a Black student at Durango High School earlier this month.
"You do not care," Walter Jones III of the National Action Network told the board during public comment. "You show no compassion when it comes to our kids … if this was a corporation, it would be shut down."
The district has not produced requested copies of the Feb. 9 incident report or body camera footage of the altercation, but a video posted to social media of the encounter shows a school police officer grabbing a student and pulling him onto the ground next to a police vehicle, placing a knee on his back.
"That was disgusting to watch," Quentin Savwoir, president of the Las Vegas chapter of the NAACP, said. "I think that it's pretty clear-cut what happened in that video, and the fact that the parents nor the community has been made aware of why this happened … is truly a travesty."
Savwoir said he does not have children in the district but is motivated to call for police reform out of concern for the community's future.
"I don't know what your political affiliations are, but they don't need to be any one way to know if you want to raise the next generation of leaders in Nevada, you can start by not throwing them around like ragamuffins," he said.
Following the incident, Superintendent Jesus Jara said the district would be investigating the incident to understand the facts and "hold people accountable for their actions."
"The relationship between our students and school police is extremely important to each school community," Jara wrote in the statement. "The partnership between our students and school police is paramount to school safety and cultivating future relationships."
At Thursday's meeting, district mother Jessica Orta admonished the board for not making the incident an agenda item.
"We have a budget for school police so that our children learn they are perceived as a threat and not the future of our society before they even graduate," she said.
Board members do not directly respond to comments during the public comment portion of meetings. Board President Evelyn Garcia Morales did not immediately return a request for comment Thursday night.
Robert Bush of the National Action Network told the board he was speaking on behalf of "all kids who don't feel safe from those who took an oath to protect and serve," calling the use of force excessive and the definition of police brutality.
Bush called for the officer's termination, adding that, while he doesn't necessarily think police officers should be removed from schools, "If it comes down to brutalizing our kids, or if it comes down to increasing the school-to-prison pipeline, get rid of the police."
Contact Justin Razavi at jrazavi@reviewjournal.com. Follow @justin_razavi on Twitter.