Excessive heat warning extended through Thursday in Las Vegas Valley
Updated June 12, 2019 - 9:31 pm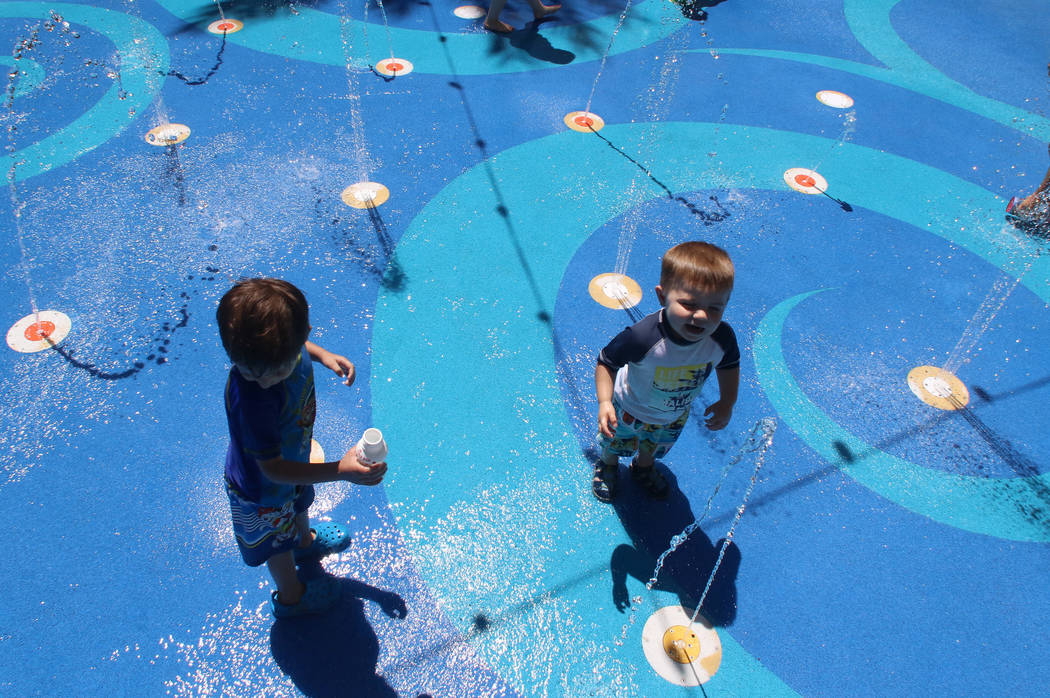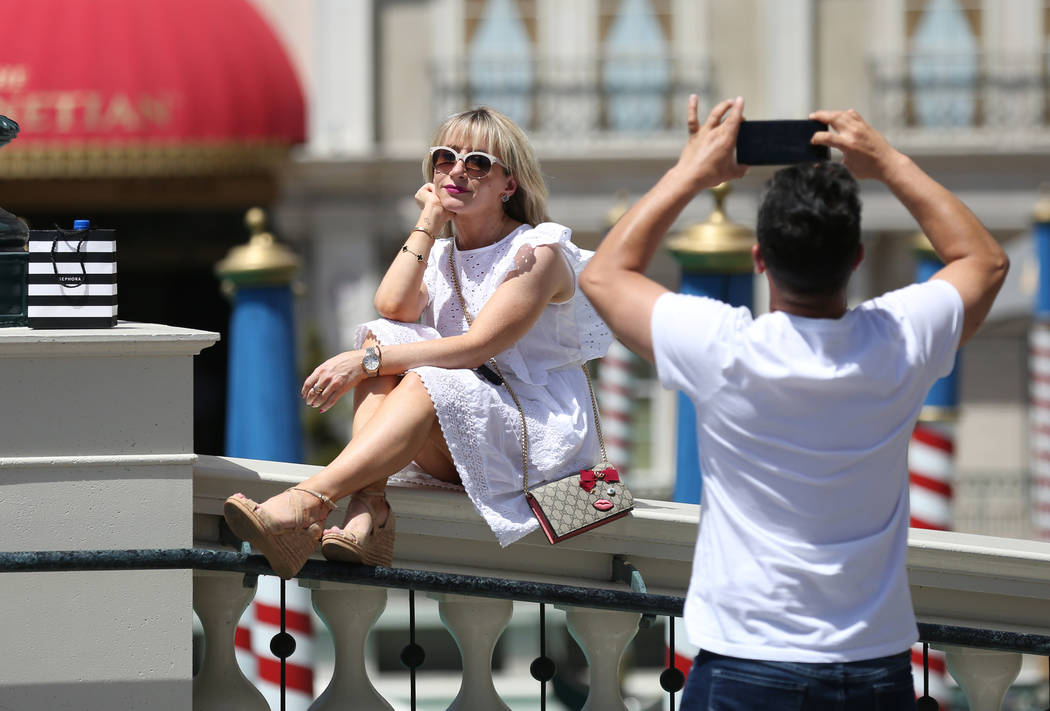 An excessive heat warning in the Las Vegas Valley has been extended through Thursday before temperatures dip near normal over the weekend, according to the National Weather Service.
The valley will remain under the heat warning through 8 p.m. Thursday. Following Wednesday's high of 107, Thursday is expected to hit 106 degrees.
Steady winds with gusts up to 24 mph could kick up Thursday afternoon ahead of a slight cooling trend through the weekend, meteorologist Jenn Varian said.
Friday should see a high of 100 degrees, closer to the average high temperature of about 98 degrees. Highs of 102 degrees are forecast for both Saturday and Sunday, and Monday should see a high of 101.
The valley should be mostly sunny though the weekend, Varian said.
Overnight lows will hover in the high 70s to low 80s through the weekend.
Contact Mike Shoro at mshoro@reviewjournal.com or 702-387-5290. Follow @mike_shoro on Twitter.
Summer day shelters
Because of extreme heat conditions, the following locations are open Tuesday and Wednesday:
— Salvation Army (for adults), 35 W. Owens Ave., 8 a.m.-4 p.m.
— Catholic Charities of Southern Nevada (for men), 1511 Las Vegas Blvd. North, 7 a.m.-3 p.m.
— Shade Tree (women and children), 1 W. Owens Ave., 11 a.m.-7 p.m.
Cooling stations
— Walnut Recreation Center, 3075 N. Walnut Road, Monday through Friday, 7 a.m. to 8 p.m., Saturday, 10 a.m. to 2 p.m. 702-455-8402
— Pearson Community Center, 1625 West Carey Ave., Monday through Friday, 8 a.m. to 8 p.m., Saturday, 9 a.m. to 5 p.m. 702-455-1220
— Dula Gymnasium, 441 East Bonanza Road, Monday through Thursday, 9 a.m. to 9 p.m., Friday, 9 a.m. to 8 p.m., Saturday, 9 a.m to 6 p.m. 702-229-6307
— Hollywood Recreation Center, 1650 S. Hollywood Blvd., Monday through Friday, 6 a.m. to 8 p.m., Saturday, 9 a.m. to 5 p.m. 702-455-0566
— Cambridge Recreation Center, 3930 Cambridge St., Monday through Friday, 7 a.m. to 8 p.m., Saturday, 8 a.m. to 1 p.m. 702-455-7169
— Downtown Recreation Center, 105 W. Basic Road, Monday through Thursday, 6 a.m. to 8 p.m., Friday, 6 a.m. to 6 p.m., Saturday, 9 a.m. to 3 p.m. 702-267-4040
— Courtyard Homeless Resource Center, 1401 Las Vegas Blvd. North, 24 hours a day, seven days a week. 702-229-6117