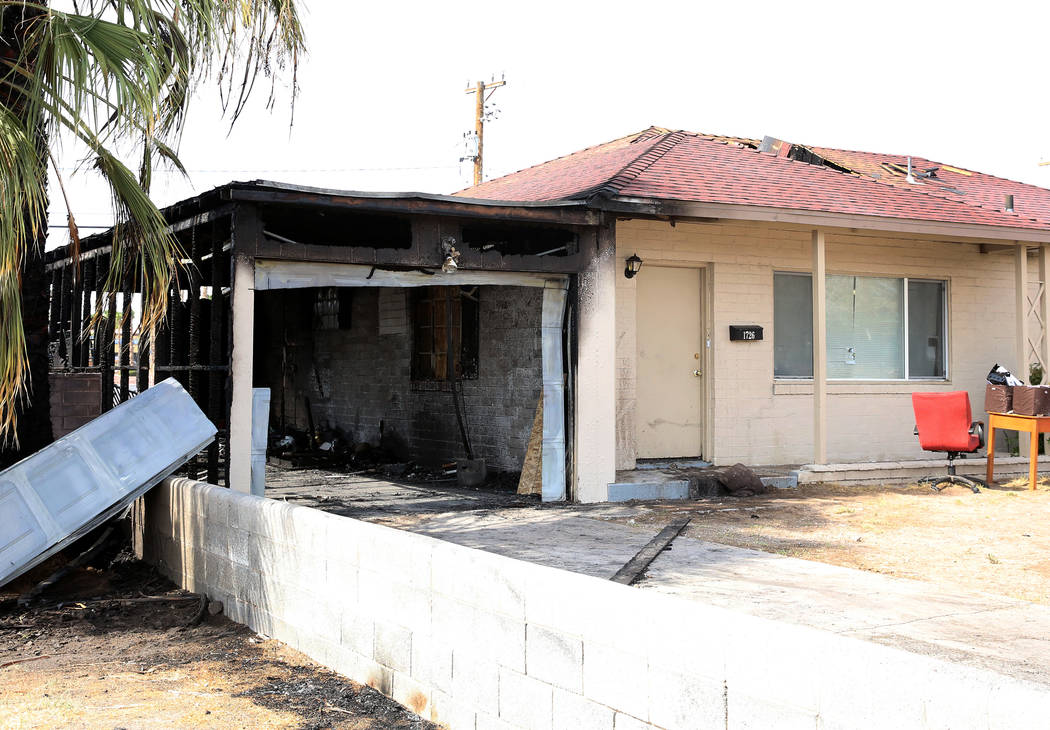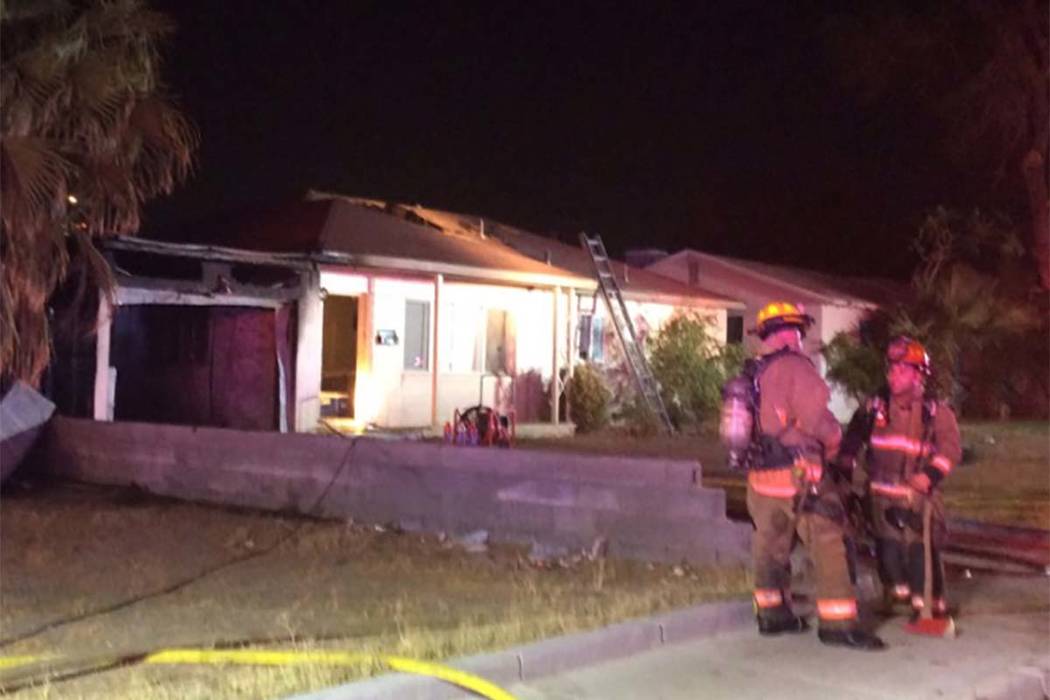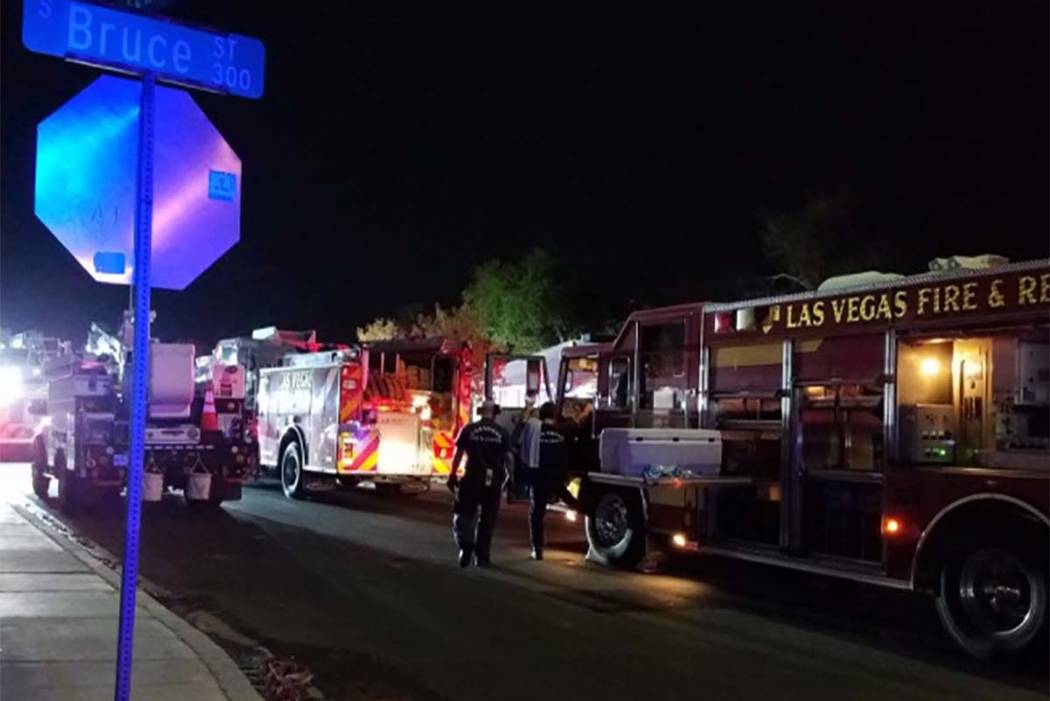 A woman's family escaped its burning central valley house unharmed after it caught fire early Monday.
A palm tree between Zetta Toombs' home at 1726 Lewis Ave. and her next-door neighbor's ignited before flames spread to her garage and her attic, firefighters said.
Crews with Las Vegas Fire Department doused the flames after receiving reports about 1:45 a.m. of a fire on Lewis Avenue, near East Charleston Boulevard and Bruce Street, spokesman Tim Szymanski said.
Toombs was asleep in her bedroom when she heard banging on her front door. Unsure of who was knocking, she told her nephew to grab a knife while she peeked through her window.
"Who's banging on your front door at 2 o'clock in the morning?" she said.
It was someone in the area who told her the house was burning. A palm tree between the two houses and the side of her house were burning as she and family exited.
Toombs said neighbors told her they saw children lighting fires nearby, although she didn't see them herself. Such reports are common, Szymanski said.
"We just don't have anything to substantiate it," said Szymanski, adding the fire's cause was under investigation.
Toombs cried as she spoke. She said she was lucky firefighters stopped the flames from spreading further, but lamented her situation.
"What I should be worried about right now is school getting ready to start in August and trying to get my kids ready for school," she said.
The garage was gutted and the attic was damaged, Szymanski said. The house next door at 1728 Lewis Ave. had minor exterior damage.
Szymanski said seven people were displaced between the two houses; five at 1726 Lewis Ave. and two at 1728 Lewis Ave.
Nobody was injured. Total damage was estimated about $50,000.
Las Vegas police also responded. A neighbor said somebody who knocked on the door and warned of the fire stole a wallet, Szymanski said.
Contact Mike Shoro at mshoro@reviewjournal.com. Follow @mike_shoro on Twitter.