6 running for open Henderson City Council seat — so far
Updated January 16, 2023 - 9:00 am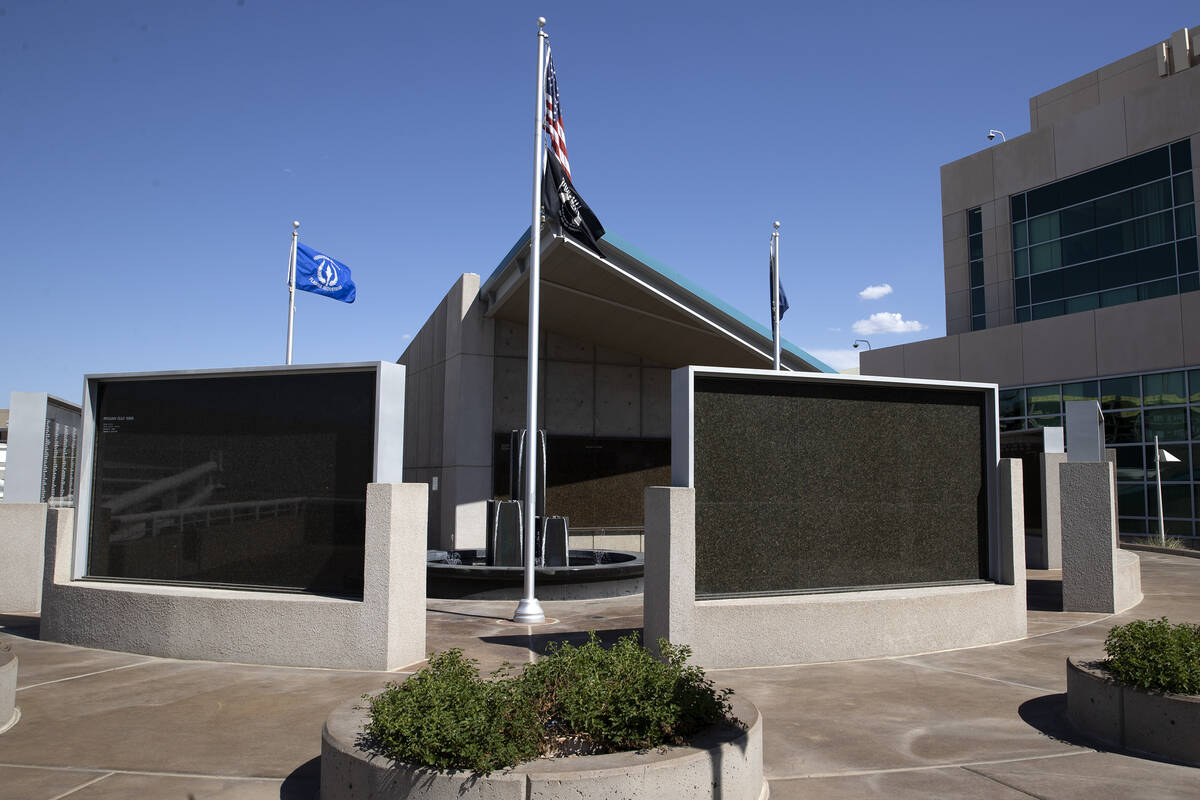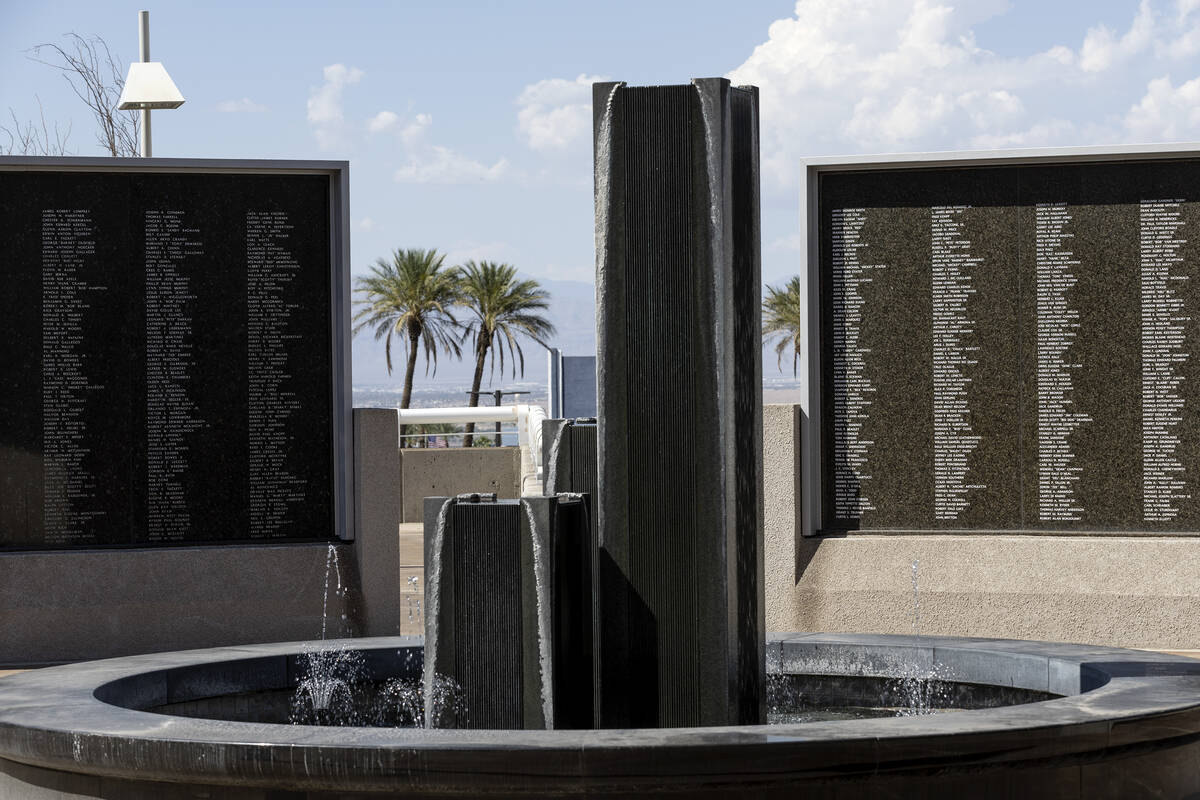 At least six candidates are vying to fill the vacant Ward 1 seat on the Henderson City Council in an upcoming special election.
The seat, which represents downtown Henderson and the far eastern edge of the city, was left vacant by the recent election of Michelle Romero as mayor. The City Council voted Jan. 4 to schedule a special election to fill the post, but a date for voting has yet to be set.
The election will be the first held under a ballot question approved in November's election that restricts voting to residents who live in a particular ward; previously, all Henderson residents were able to vote for City Council candidates, regardless of where they live in the city.
Here's a look at who's running for the job:
Aaron Johnson
Aaron Johnson said he's "served his whole life," in the U.S. Marines and on the Boulder City Police Department.
Johnson said the main focus of his campaign will be his support of local police and fire departments, responsible growth for the city and breaking Henderson away from the Clark County School District. A ballot initiative spearheaded by Henderson Councilman Dan Stewart that would have allowed local communities to form their own school districts failed to gather enough signatures to go before the Nevada Legislature.
Johnson talked most about his support for first responders.
One change Johnson said would improve the city's police department is a focus on helping officers within the department grow into leadership roles instead of hiring officers from outside of Henderson.
"We need to develop internally, to move (our officers) up through the ranks without looking elsewhere for leadership," said Johnson.
He also said Henderson "absolutely" needs more police officers and firefighters, and they need to continue to expand as the city grows.
Johnson said the school district has long-standing "systemic issues" that hurt its performance and is too big to help any of the communities that lie within its jurisdiction.
Ali Nilson
Ali Nilson was born and raised in Henderson, and now lives in a rural neighborhood with her husband and their three children.
Nilson said the main points of her campaign are public safety, education and responsible economic development. She stressed that while these are all interconnected, public safety functions as the foundation for the other points to grow from.
Nilson said that a lack of safety can cause a ripple effect that can make it harder to accomplish anything else in a city. She explained that if people in the city don't feel safe, they won't go out and spend money at the local businesses, which causes those businesses to fail, which in turn costs the city tax revenue, which makes it more difficult for the government to address the safety concerns.
"You've got to have people feeling safe, because if they don't feel safe, everything else fails," said Nilson.
She also said that she supports breaking away from the Clark County School District and praised the city's growth and economic development so far and wants to ensure that it continues to do so responsibly.
Nilson lists more than 50 endorsements on her website, which include multiple Henderson residents who've lived there for more than three decades.
Alex Kleytman
The owner of an insurance firm in Henderson and resident of a local rural neighborhood, Alex Kleytman describes himself as an activist for his community.
Kleytman said rural neighborhood preservation, education with a focus on school choice and supporting emergency services are the central points of his campaign.
When residents of the Mission Hills rural neighborhood opposed the construction of a major connecting road in mid 2022, Kleytman protested the planned road alongside his neighbors. He said he talked to more than 200 neighbors who opposed the road's construction, and touted pages of signatures against the project at a demonstration.
"We need the city to be a little more sensitive to our rural neighborhoods' needs," said Kleytman.
Like the other candidates, Kleytman supports Henderson's schools breaking away from the school district. He's a major supporter of school choice for parents. He explained that his support for the idea came from his experience with his own children, whom he pulled out of Smalley Elementary School halfway through the school year because he felt the school wasn't giving them enough individual attention.
Kleytman said he's been endorsed by the Service Employees International Union's Nevada branch.
Melissa Woodbury
Former Assemblywoman Melissa Woodbury pointed out that she has the most experience working in government of all the candidates, having spent ten years representing Henderson in Carson City.
The core ideas of her campaign are education, quality of life and public safety. She said her main focus was on quality of life.
She, too, agrees with the idea of breaking up the Clark County School District and giving Henderson its own district.
She said to get this done, the community needs to collaborate with the Legislature, where she sees "an appetite" to consider a district breakup.
If the Legislature doesn't end up accomplishing that goal, she said that it can also be done via another ballot measure in 2024.
Woodbury also supports school choice for parents.
"I was part of the fight for school choice and breaking up (the Clark County School District) all along," said Woodbury.
Woodbury praised Henderson's current quality of life and said that she wants to maintain it as the city continues to grow.
Woodbury has been endorsed by current state Senators Carrie Buck, R-Henderson, and Scott Hammond, R-Las Vegas; Assemblywomen Danielle Gallant, R-Las Vegas, and Melissa Hardy, R-Henderson; Boulder City Mayor and former state Sen. Joe Hardy, Henderson Constable Kenny Taylor and other current and former political leaders.
Eddie Hamilton
Eddie Hamilton is no stranger to running in Nevada elections, having appeared on the ballot in virtually every election since 2006. His resume includes tries for the Henderson City Council, mayor of Henderson, Congress in the 1st and 3rd Districts, U.S. Senate and governor.
Hamilton said the core tenets of his campaign are to promote quality of life, public safety, water conservation and education.
Hamilton said he wants more economic and neighborhood development in Ward 1. He said Henderson's west side has a lot of development and he wants to achieve equity for the "older and less wealthy" part of town.
He also said he wants to make Henderson the safest city in America.
"We cannot have law enforcement and public safety progress if the labor is in conflict with the management," said Hamilton. (The department's unions recently took a vote of no confidence in police Chief Thedrick Andres, who later announced his resignation from the job.)
Hamilton said he wants a police chief who is both tough on crime and knows about social justice. He said he hopes the City Council waits to approve the next police chief until after the vacant seat is filled.
Like most of the other candidates, Hamilton supports Henderson breaking away from the Clark County School District. However, he doesn't want the entire school district to dissolve, but instead just wants Henderson to be independent.
In keeping with a tradition of his previous campaign efforts, Hamilton gave himself a new nickname with this run. His latest ballot nickname: Eddie "Every Cycle" Hamilton, which he said is meant to encourage people to be involved in every cycle of public elections.
Jim Seebock
Jim Seebock has spent nearly 30 years working in law enforcement, with several years spent in leadership roles within the Metropolitan Police Department. Currently an assistant sheriff, he says that experience makes him "uniquely qualified" to serve Henderson.
The major focal points of Seebock's campaign are public safety, growth and redevelopment and dealing with Henderson's homeless population. He said the main focus of his campaign is public safety.
"I want to make sure that the police and first responders will have the resources they need," said Seebock.
He plans to give these departments resources through hiring and improving infrastructure.
Seebock said he will use his experience overseeing Metro's homeless outreach team and working with the behavioral health unit to address Henderson's homeless population.
He also said he seeks to continue the trend of redevelopment in the 1st Ward that began on Water Street, and to ensure that the city's infrastructure can support that growth.
Clark County Sheriff Kevin McMahill officially endorsed Seebock for the job.
Contact Mark Credico at mcredico@reviewjournal.com. Follow him on Twitter @MarkCredicoII.