Annual fee lets Henderson residents cut ambulance ride cost
Updated March 5, 2019 - 10:05 am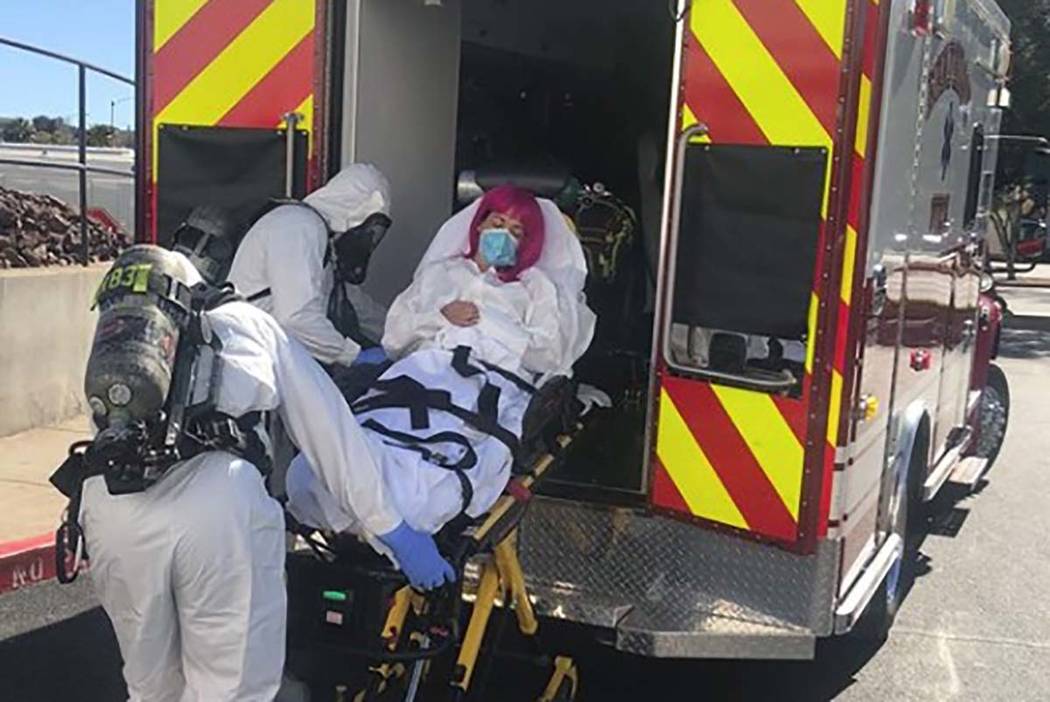 The Henderson Fire Department will allow residents to pay an annual fee in exchange for two ambulance transports, the city announced Monday.
Henderson residents can pay $59 a year for a single person or $99 for a family of up to six living under one roof as a substitute for a copay on up to two ambulance rides annually, the city said in a news release.
Members of Henderson's program who are insured would never see a bill, other than the up-front price. The uninsured would still receive the a bill for 80 percent of the total price — $800 of a $1,000 bill, for example.
"I thought about our families in Henderson and what they were concerned about, and it was peace of mind," Deputy Fire Chief Scott Vivier said in an interview Monday. "The last thing we want someone to worry about is that financial burden."
Insurers are typically billed $1,100 for ambulance rides in Henderson, Vivier said, though there have been reports nationwide of ambulance services billing up to three of four times that price.
The membership, which the city is calling S.M.A.R.T — for Subscription Medical Ambulance Response and Transport — includes free CPR classes and Stop the Bleed certification.
"More people that are CPR-trained and Stop the Bleed-trained has a real public benefit," Vivier said.
Some people don't need the program.
Those insured through Nevada Medicaid are already covered for emergency transport without a copayment and wouldn't need to pay the extra fee.
And those who aren't legally residing in the United States can't benefit from the program, per federal regulations, Vivier said.
While more than 99 percent of 911 transports in Henderson are handled by city first responders, less than 1 percent are handled by Community Ambulance, a private company that will not participate in the program, he said.
The city spent $20,000 on the creation of the program and corresponding website, but anticipates it will pay for itself over time. In other cities with similar emergency response membership programs, including Reno, Vivier said, less than 10 percent of members on average require ambulance transportation.
Contact Jessie Bekker at jbekker@reviewjournal.com or 702-380-4563. Follow @jessiebekks on Twitter.