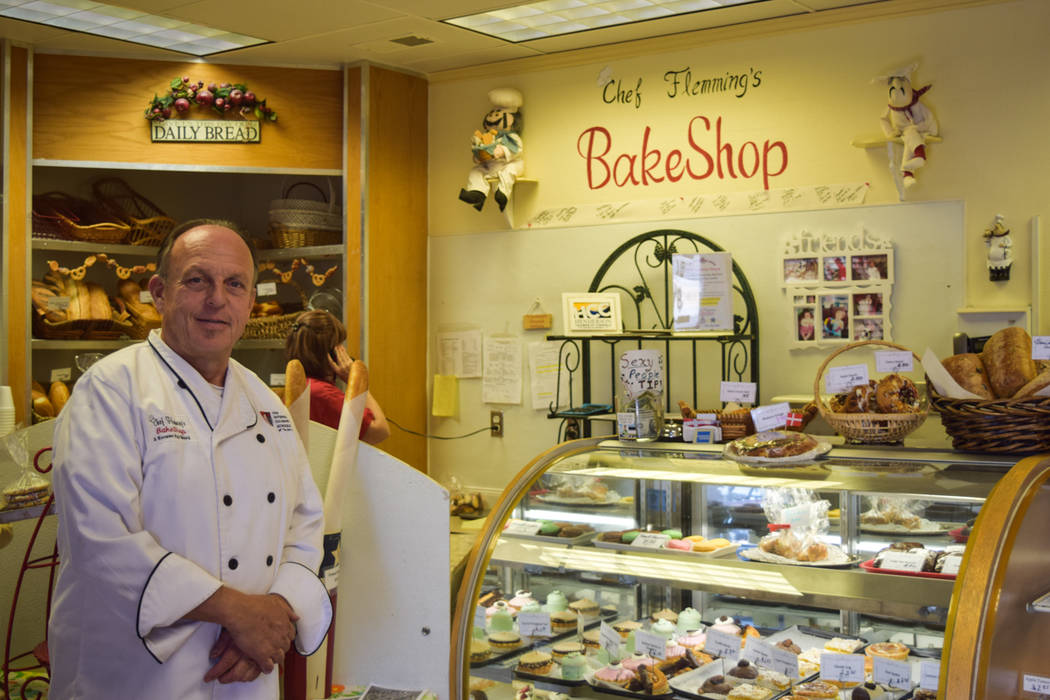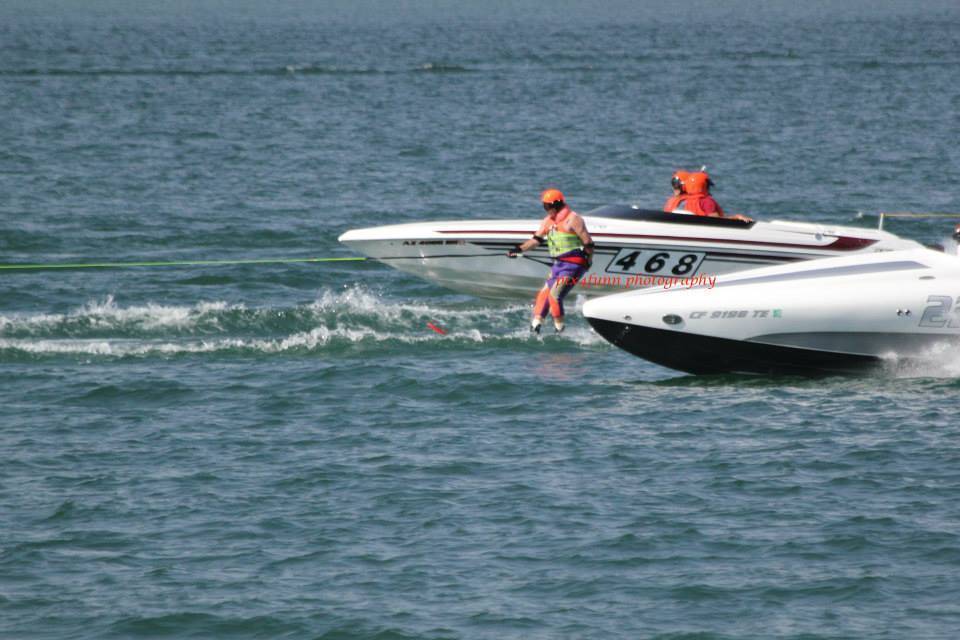 The sun-worn exterior of Chef Flemming's Bake Shop on south Water Street beckons customers with colorful signage to sample the treats within: Swedish princess cake, Dutch bread, muffins and pastries. Chef Flemming Pedersen, 62, greets his guests in a soft Danish accent, ready to serve up his bakes, but only when he isn't practicing his other passion.
Without his apron, he's a champion water skier.
"At the first job I ever had here, the assistant executive chef used to water ski, and he took me out on his high-powered speed boat and taught me how," Pedersen said. "I was hooked."
Raised in the rural town of Tuse, Denmark, Pedersen learned to cook at an early age; his parents ran a mink farm and had little time to plan meals. Pedersen assumed the role of family chef and began securing apprenticeships throughout Denmark before becoming a baker. He moved to the U.S. in 1976 "to study the American way" of baking.
"I'd always been into sports, but I wanted to be a chef. I liked to cook," Pedersen said. "In Europe, you focus on one trade and you stay with that."
After a few years at a Dutch-Scandinavian restaurant in Atlanta, Georgia, Pedersen was hoping a 24-hour city would benefit his resume as a pastry chef. He came to Las Vegas at 25 and never left. Over his 40-year career, he worked at nine major hotels, taught students from The Art Institute of Las Vegas and sat on the advisory board of the Le Cordon Bleu College of Culinary Arts Las Vegas.
"Flemming is a madman in the kitchen," said frequent customer Erik Pappa. "Whenever I'm in Henderson, I always make a point to stop in and pick up something to get me through the week."
As Flemming got older, the food industry and businesses stopped hiring him. A friend then lent him money to open a bake shop, where Chef Flemming's has stood for nine years.
When Pedersen isn't covered in flour, he's racing over water 20 feet behind a boat in head-to-toe neoprene gear, flotation devices and 25-pound skis.
He started water skiing in 1980 and began competing in 1993 while in his 30s. He won his first championship at age 42 and went on to win two more national water skiing champsionships.
Pedersen qualified to compete in the national championship in the pro social class in 1996, in which competitors ski four laps on a 2.5-mile oval course with a rope no longer than 130 feet and skis no longer than 70 inches. He won that race over his closest competitior by 12 seconds.
In 2000, he won again in the jet boat class, in which a jet boat can be no longer than 21 feet but can be used with a rope of any size. In 2001, he won with the most points in the 45-and-over men's class marathon race, in which competitors raced twice per weekend for five to six weeks.
Despite calling it "dying sport," Pedersen enjoys practicing for competitions, which he doesn't have to qualify for because he is the only skier from Denmark. Practice can be expensive, too: One hour of skiing costs him $100 to $180 in gas for the boat. As a result, Pedersen practices on Lake Mead only occasionally, when time and funds allow.
"There's no rewards except for 'you're a national champion; here's your trophy.' But I enjoy it," Pedersen said.
The Henderson chef is training for the World Water Ski Racing Championship set for July 29 and Aug. 5 in Tacoma, Washington. He mostly skis with younger groups because many his age have stopped competing, Pedersen said.
His daughter recently created a GoFundMe account to raise donations for travel expenses for the upcoming competition.
"If he water skis half as well as he bakes, then he will obliterate the competition," Pappa said.
Pedersen's family members in Denmark don't quite understand it, but that's why Pedersen lives in America, where most people encourage his neoprene alter ego, he said. He hopes to continue in the years ahead.
"I just like to compete; I like to be part of it," Pedersen said. "It's something to look forward to, and when you're out on the water, you forget about everything else."
Contact Alex Meyer at ameyer@viewnews.com or 702-383-0496. Follow @alxmey on Twitter.
Chef Flemming's Bake Shop
Address: 7 S. Water St., Suite B
Hours: 7 a.m.-5 p.m. Mondays-Fridays and 7 a.m. – 4 p.m. Saturdays
More information: 702-566-6500 or chefflemmings.com