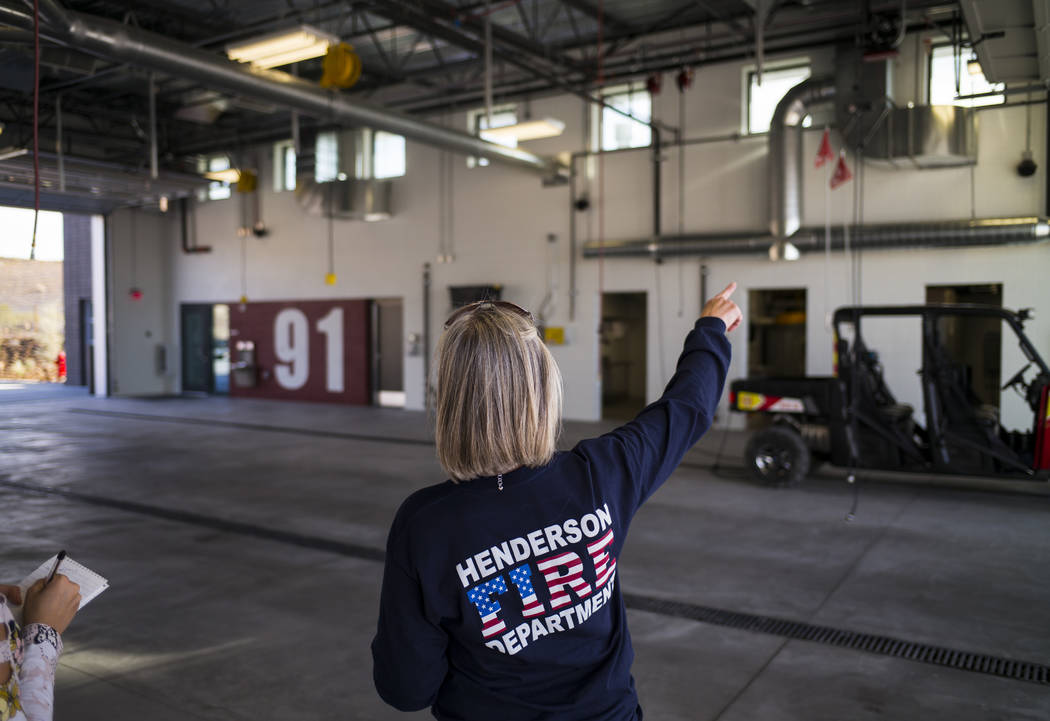 The Henderson City Council on Tuesday unanimously approved a budget for the 2019 fiscal year that includes money for more public safety jobs and planning for a new fire station.
"This budget is an investment in maintaining Henderson's premier status and outstanding quality of life," City Manager Richard Derrick said in a written statement. The fiscal year runs from July 1 through June 30.
Henderson Finance Director Jim McIntosh said during the 25-minute meeting that the city did not receive any public comment on the budget, which did not change since it was introduced last month.
The $270 million general fund budget will create 29 full-time jobs.
About 57 percent of the budget will mostly pay for the day-to-day operations for the city's emergency services. The Henderson Police Department will add eight full-time corrections officers, and the Henderson Fire Department will get seven new positions.
Six new firefighters will join station No. 83 when it is expanded this year.
A new station is expected to open near Horizon Drive and Horizon Ridge Parkway in 2020, city spokesman David Cherry said. The Henderson Fire Department recently got more than $2 million in a federal grant to help build the station.
The budget sets aside money for the Police Department update its in-vehicle camera equipment and comply with a state mandate to equip all police officers with body cameras. Nevada's body camera law goes into effect on July 1.
The general fund will also add another eight jobs to parks and recreation and public works, as well as six more general government jobs.
Contact Blake Apgar at bapgar@reviewjournal.com or 702-387-5298. Follow @blakeapgar on Twitter.