Henderson business titan Laird Noble Sanders fondly recalled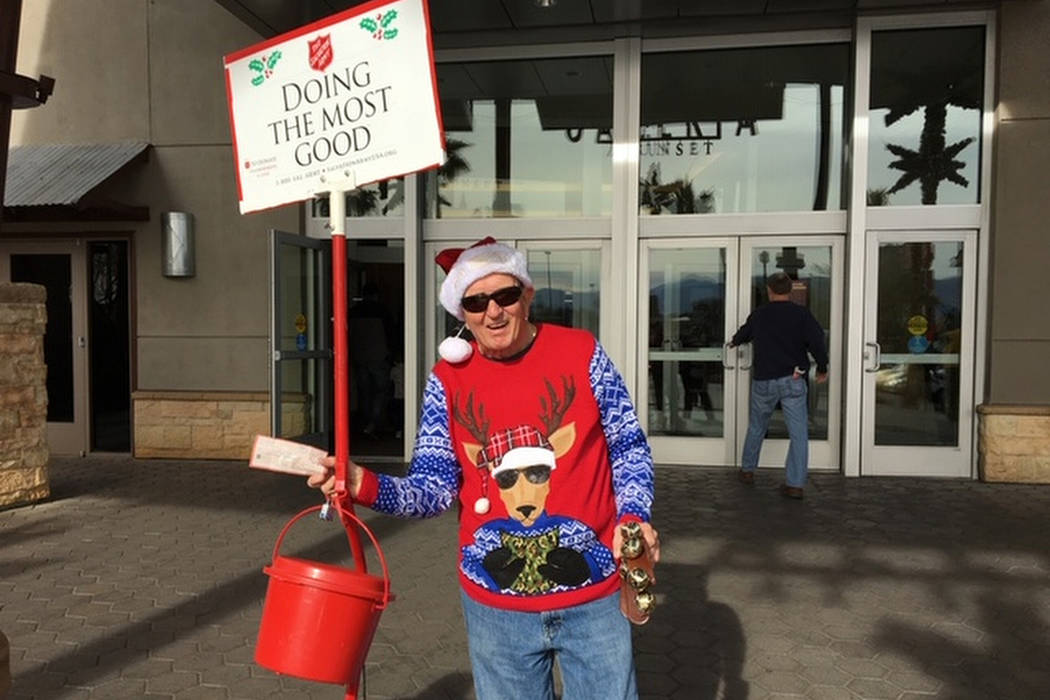 Laird Noble Sanders will be remembered for many things: Dad jokes, a bolstering laugh and his ever-present bucket hat. But members of the Henderson business community say they'll remember his character most.
Sanders died Oct. 16 at the age of 70 after being diagnosed with Lou Gehrig's disease early this year. He owned Lake Mead Boat Storage for more than 20 years and was a prominent member of the Henderson Chamber of Commerce.
Chamber President and CEO Scott Muelrath said Sanders' absence leaves a void. In 2013, the chamber renamed the Henderson Chamber Member of the Year award the Noble Award in his honor. Henderson Mayor Debra March declared Nov. 4, 2018, as Laird Noble Sanders Day.
"He was the spirit of Henderson," Muelrath said. "He was just very supportive of the business community. He would go buy pastries from a store on Water Street and deliver it to other businesses, just to stop and say hi."
Sanders was a close mentor and friend to Alex Raffi, creative director of Las Vegas-based marketing firm Imagine Communications.
"To us, the Henderson community, he's a legend," he said. "His legacy is going to be something I'm personally going to keep emulating in how I treat people in my life and the community. There's a lot of people who are going to try to continue that."
Sanders was heavily involved with charities the chamber would sponsor every year and would raise money for the Salvation Army during the holiday season.
"He validated my belief that if you can give back, you must give back," Raffi said.
Lake Mead Boat Storage employee Michael Troidl said Sanders was unlike any other boss.
Troidl was hired in 2007 as a watchman and didn't expect to stick around more than a few months. But he enjoyed the work and the relaxed atmosphere at the company.
In 2014, he was in an accident while driving home from work on a scooter. Sanders picked up Troidl's scooter from the scene and later drove him to doctor appointments.
"That's not something you get working at a large corporate company. … I started to realize what a really unique and awesome person I worked for," Troidl said.
In 2017, Troidl was named manager of the company.
"This is a man that always put his employees first," Troidl said. "This was my friend, my boss and my mentor, all in one."
Sanders is survived by his wife, Rhonda, and two children.
Contact Bailey Schulz at bschulz@reviewjournal.com or 702-383-0233. Follow @bailey_schulz on Twitter.