Henderson officials envision suburban utopia
Updated April 8, 2018 - 1:05 am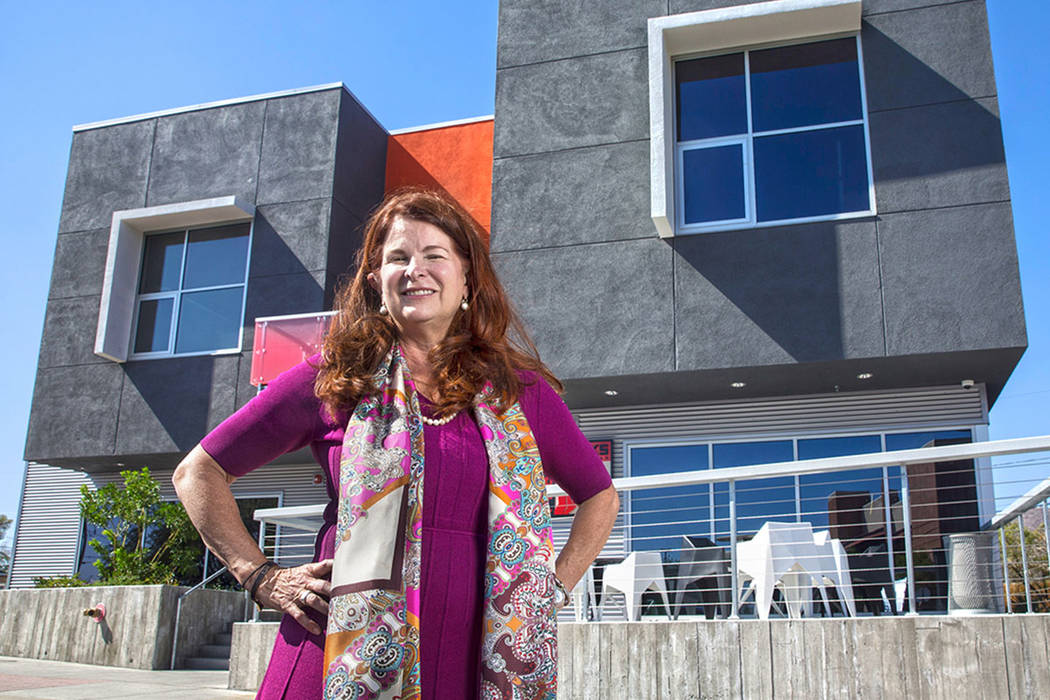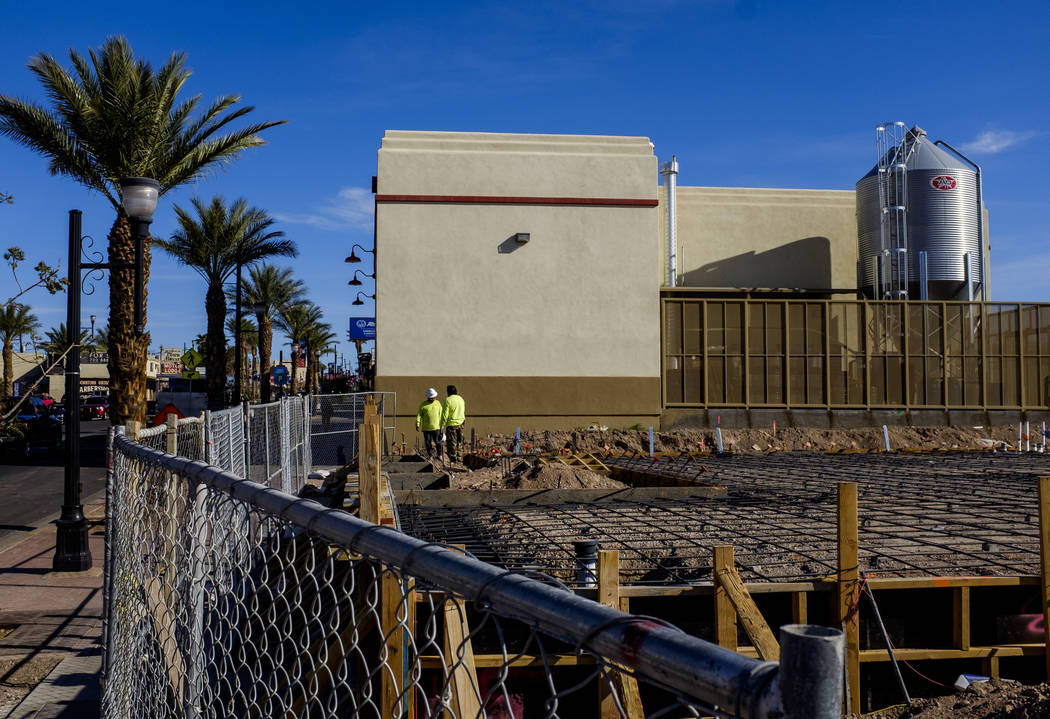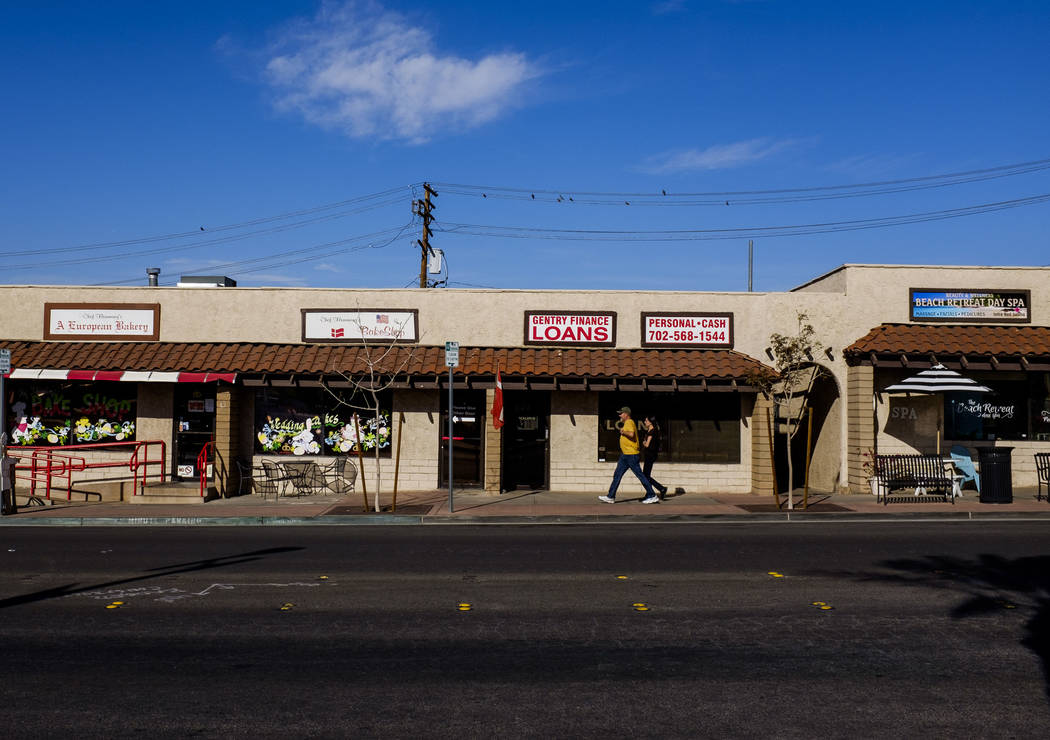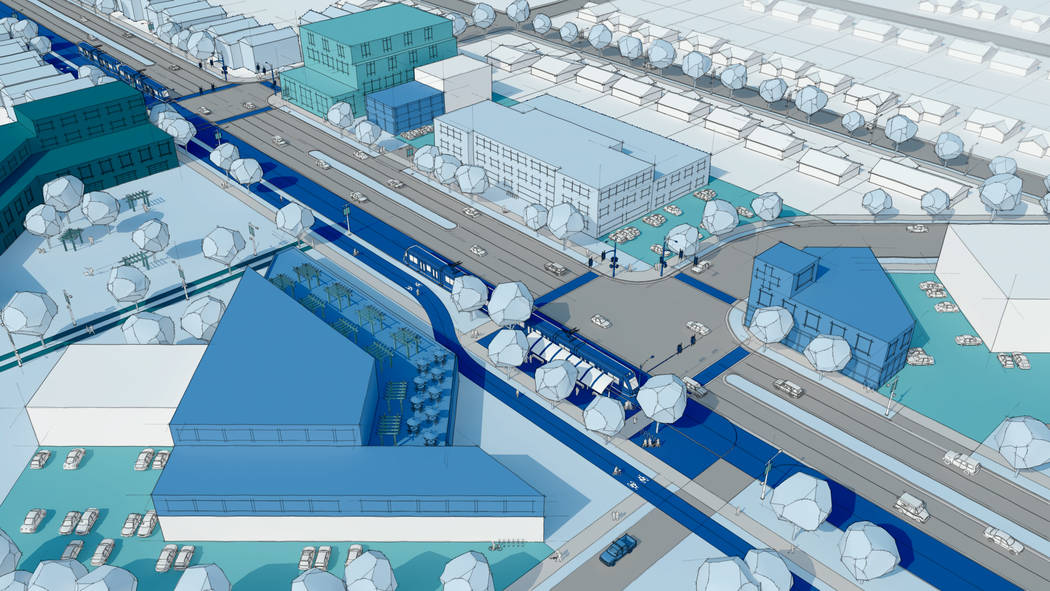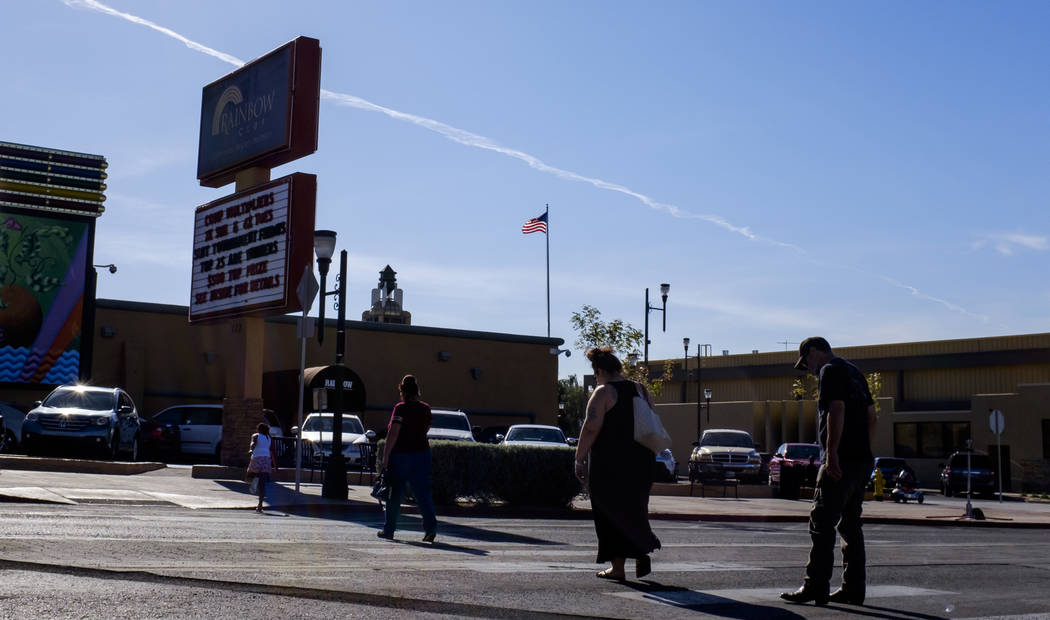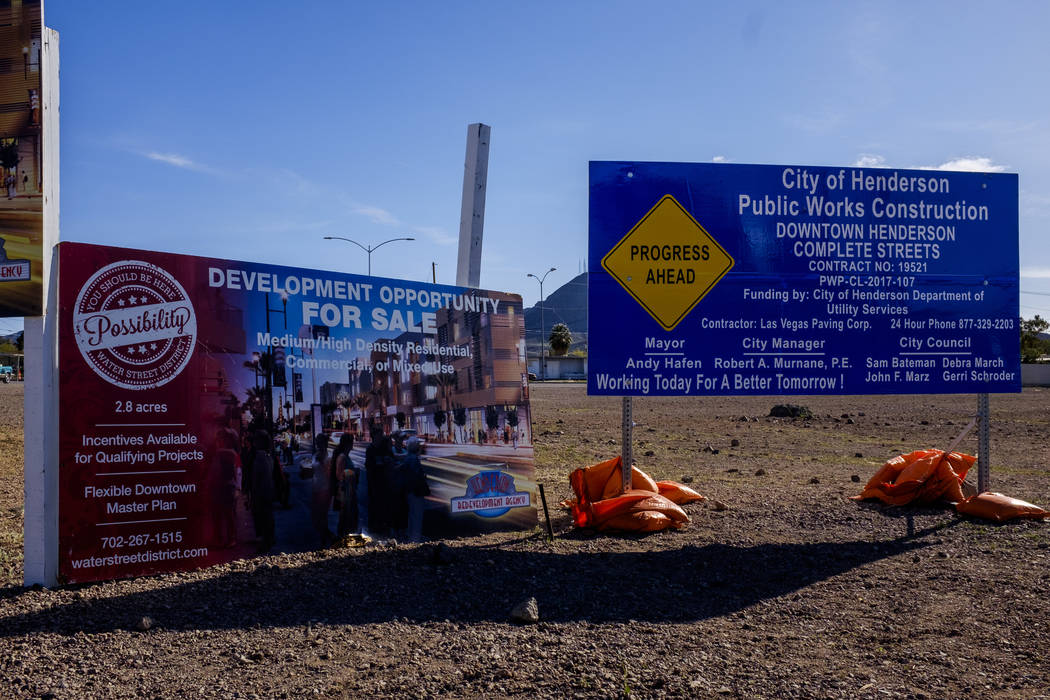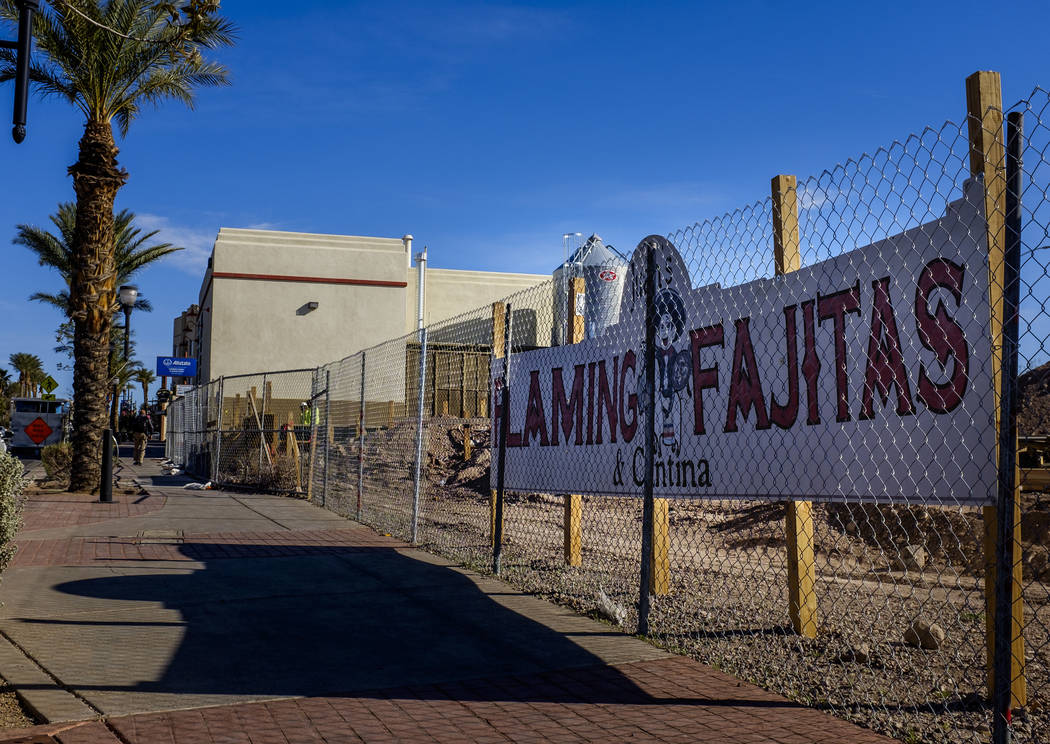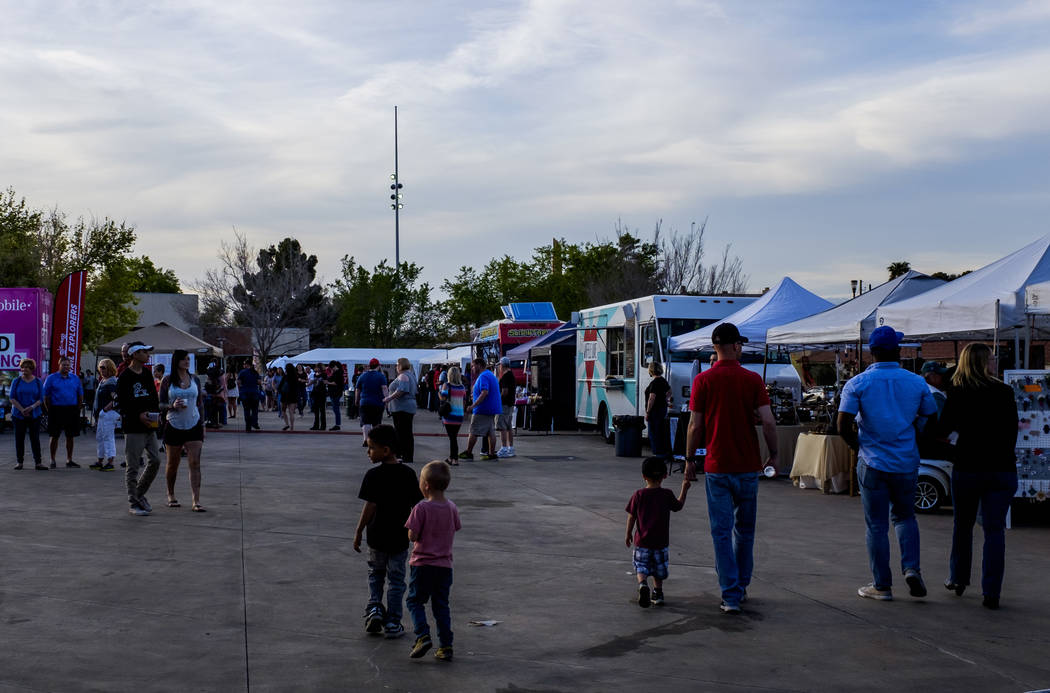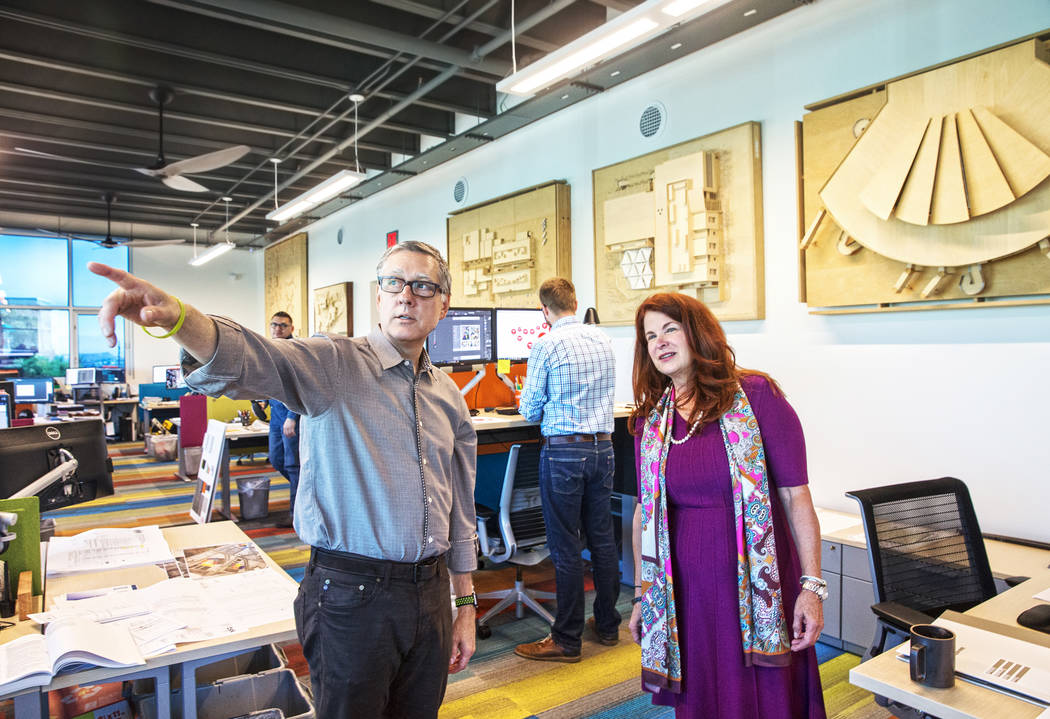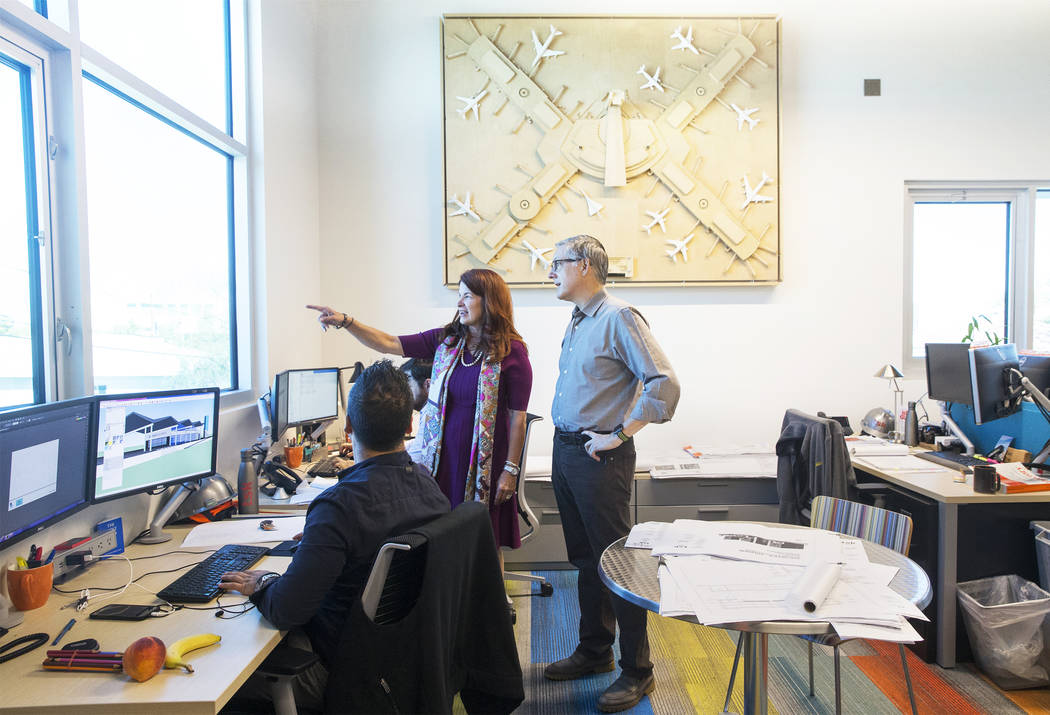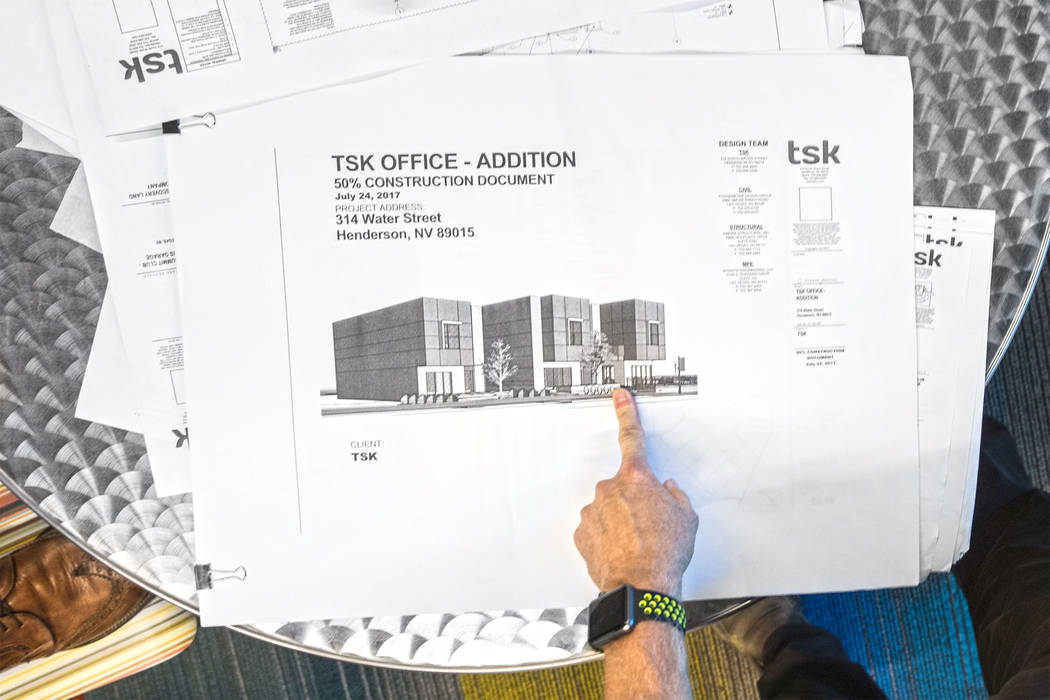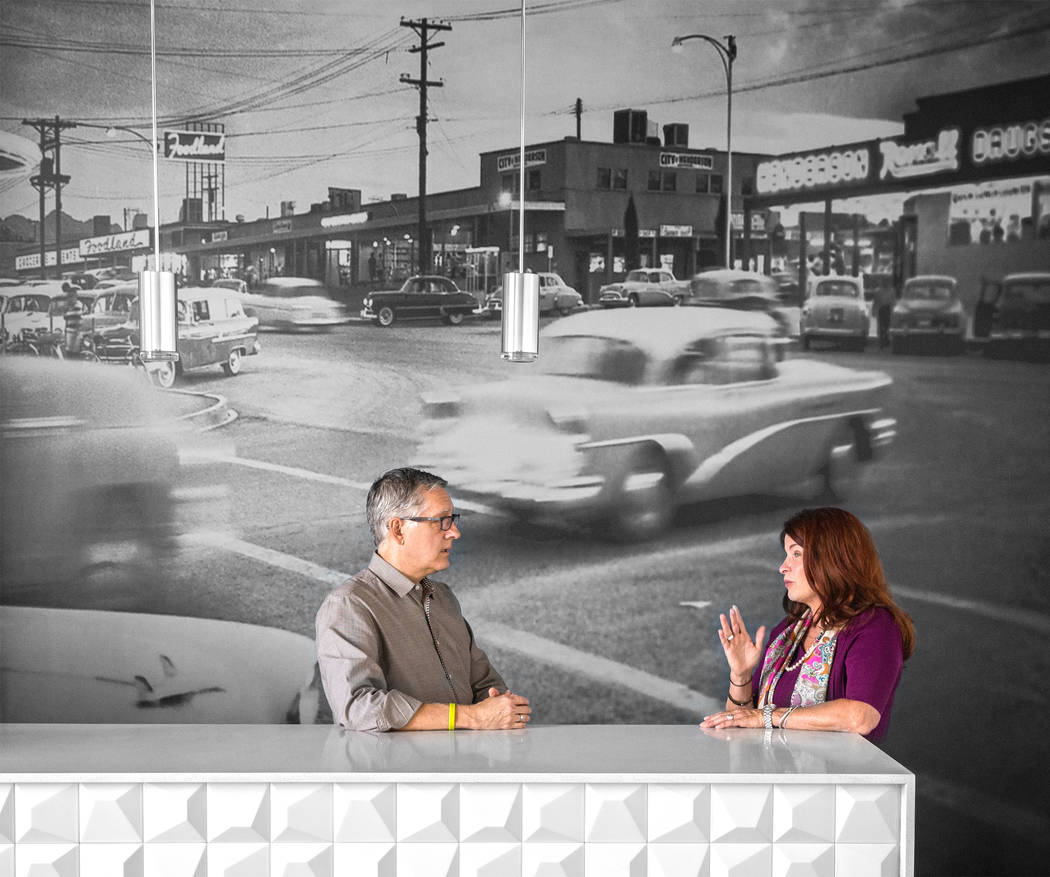 City officials have big plans for Henderson.
They envision a suburban utopia filled with plenty of open spaces, parks, community gardens and access to all modes of transportation — maybe even a light rail. Restaurants and retail stores will fill downtown.
As a first step in their vision, the Henderson City Council adopted Henderson Strong, replacing the city's master plan that was adopted in 2006.
Although the Great Recession caused city officials to re-evaluate their plans, the main reason for the updated plan is the projected addition of 100,000 new residents in the next 20 years, said Stephanie Garcia-Vause, Henderson community development and services director.
Henderson is the second-largest city in Nevada, with an estimated population of more than 300,000.
Officials say the city, where the NFL's Raiders will have their headquarters, will be a place where everyone can "live, work and play."
"Don't you all love to live in Henderson?" Councilwoman Gerri Schroder asked the audience of a city council meeting last July. "Just because you can afford to buy a home, doesn't mean everyone else can. That's why we have to provide such diverse housing opportunities. We have to think outside of our lifestyle."
Priority areas
Three areas were chosen for reinvestment and development: Downtown Henderson, Lake Mead Parkway and Boulder Highway.
But city leaders want more than a healthy economy. Henderson will have more community gardens, grocery stores in food deserts and a mobile farmers market called the Veggie Buck Truck.
"A big part of the plan is trying to emphasize healthy, livable communities, so we can become economically competitive with other regions and parts of the country," said Lisa Corrado, the city's long-range planning manager.
At 2,200 acres, Cadence is one of Henderson's largest master-planned communities. The community located off of Lake Mead Parkway will consist of roughly 12,000 homes and add six schools and 12 parks.
The city will also continue the expansion of its $1.5 billion development dubbed Union Village located just west of Boulder Highway near U.S. 95 and Galleria Drive.
In addition to its flagship Henderson Hospital, the area will be home to a Las Vegas Athletic Club, retail stores, a 396-unit apartment complex, a park and a long-term acute care facility.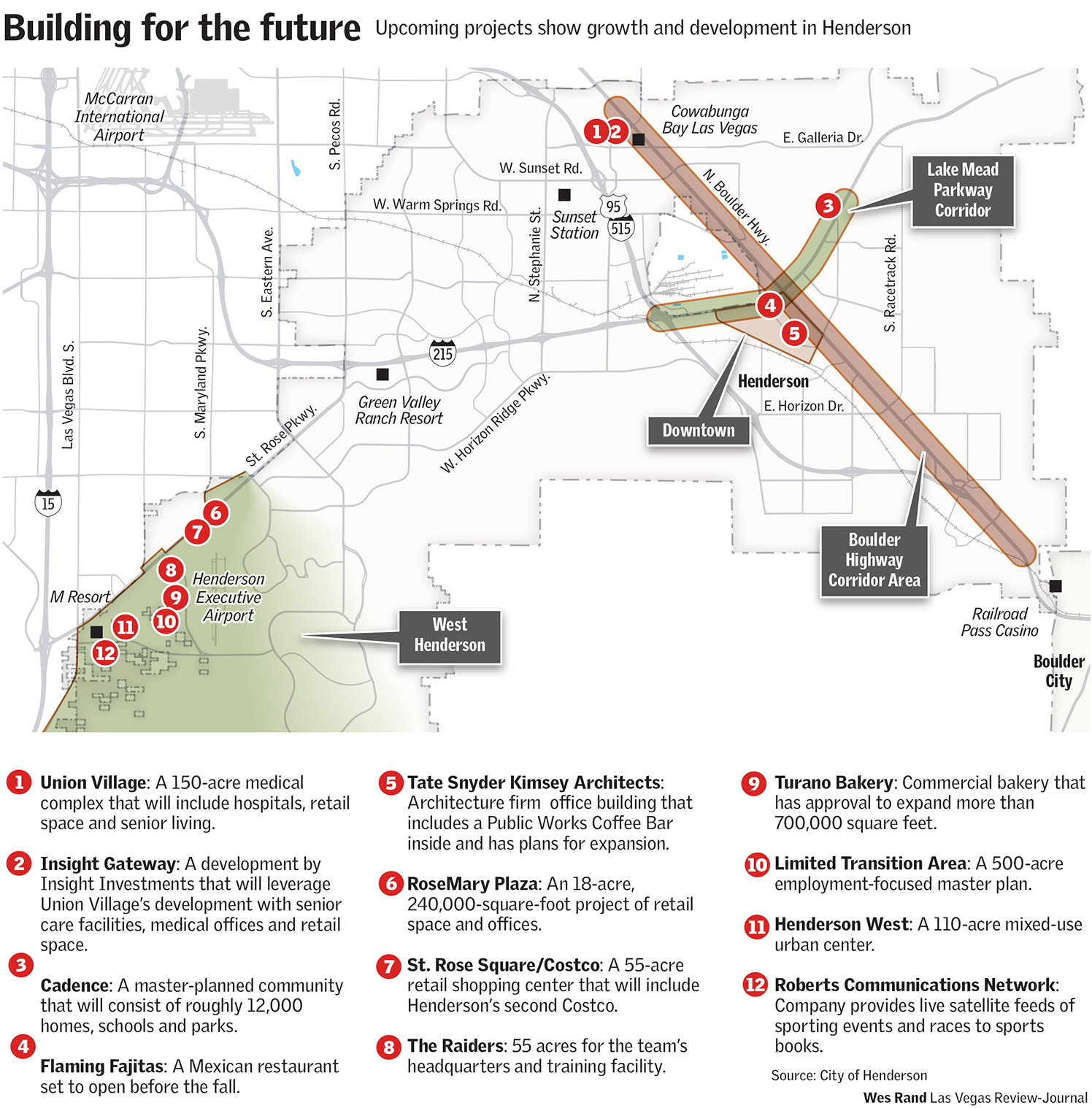 A development dubbed Insight Gateway is also planned on 30 acres and will contain a 134-bed nursing facility with dialysis services. The development will also include a 165-bed assisted living facility, 247-unit senior apartment complex and medical offices and retail.
A new downtown
Water Street in downtown Henderson was once vibrant and filled with foot traffic, said Richard Lovelady, co-owner of Lovelady Brewery at 20 S. Water Street. He recalls seeing miles of empty desert around the valley, but downtown Henderson stood out with its department stores and bakery.
But that was before U.S. 95 was built. Today, the area contains empty pockets, including the vacant Town House Motor Lodge at 37 S. Water Street.
"There's been so much turnover these past years," said Lovelady, who opened Lovelady Brewery in April 2016 with his three brothers and a friend. "Still, we thought this would be a good place for us because breweries have a long history of revitalizing areas across the country. I think we've proven we can bring big crowds out here, and I think pretty soon people will see this area as a food and beverage destination."
Barbra Coffee, Henderson's director of economic development and tourism, envisions a downtown geared toward entertainment and shopping. Coffee said the city offers business incentives, like waiving the approximately $60,000 liquor origination fee, to bring more live music and attract millennials to the downtown core.
"I've been here three years and I still get people who say they had no idea about us," said Michele Walker, owner of Imaginations Unlimited Embroidery. "I think this area has so much potential, but there are a lot of empty shops."
Juan Vazquez, owner of Juan's Flaming Fajitas in Spring Valley, is working to open a second restaurant next door to Lovelady Brewery.
"I noticed the city tried to revitalize the area in the past, but this time they seem really adamant about it," Vazquez said.
Booming west Henderson
The area that perhaps presents the most developmental opportunities is west Henderson.
Early this year, city officials approved a multimillion-dollar deal with the Raiders on 55 acres for the team's headquarters and practice facility, which is scheduled to open in 2020.
Coffee called the project a game-changer for the city and its economic development.
"It will be the anchor tenant for the rest of Henderson to accelerate the building of more than 600 acres of undeveloped land," Coffee said during the Jan. 2 City Council meeting.
Just east of the M Resort on St. Rose Parkway is the future home of Henderson West, a project on 110 acres comprised of retail, offices and housing.
Developer Alan Sauvage envisions luxury mid- and high-rises, a movie theater, a brewery and more. The project will take at least 10 years to build and will cost $950 million. Sauvage said Henderson Strong's vision presented the opportunity to help create "a world class community with a new Urban Village."
"The property's gateway position to Henderson is the ideal location in the best growth path of the Valley, up I-15 towards the coast and next to Henderson Executive Airport and Inspired," Sauvage said in a statement.
The area is already home to a 320,000-square-foot FedEx Ground facility, and Turano Baking Co., which is expected to open this month.
The building blocks
The lead-up to creating Henderson Strong came after a 22-month outreach effort with residents and business leaders that drew 5,500 direct suggestions. City officials learned that the top priorities for residents were school and education, health and well-being, and parks and open spaces.
Because most residents work outside of the city, Henderson has an imbalance of jobs and housing, with a ratio of one home for every .6 jobs in the city, according to the plan's executive summary.
"We're looking for jobs that provide good pay and opportunities for residents to live, work and play here," Henderson Mayor Debra March said.
The city also hopes to create more housing options. Currently, 70 percent of Henderson's housing stock are single-family homes.
"There are different needs for different folks," March said. "Folks would like to have choices. That's why it's important for us to build choices into the city's housing market."
Not everyone is satisfied with the city's vision, however. During the July 11 City Council meeting, residents spoke against the use of high-density housing.
"It's important that we promote single-family homes in our neighborhoods," said one resident. "It's the glue that holds us together. Homes are a symbol of success, and owning a home is very important to people. Going against this would affect our quality of life."
Crystal Hendrickson, who last year ran against March for mayor, has been an outspoken critic of the comprehensive plan.
"Henderson has always been a nice suburban town. It's known for its peace and quiet," Hendrickson said.
"I didn't move all the way out here to live next to a bunch of apartments and combat traffic. Lately it's been feeling a little crowded."
Contact Sandy Lopez at slopez@reviewjournal.com or 702-383-4686. Follow @JournalismSandy on Twitter.