Las Vegas entrepreneur finds success after 'Shark Tank' fail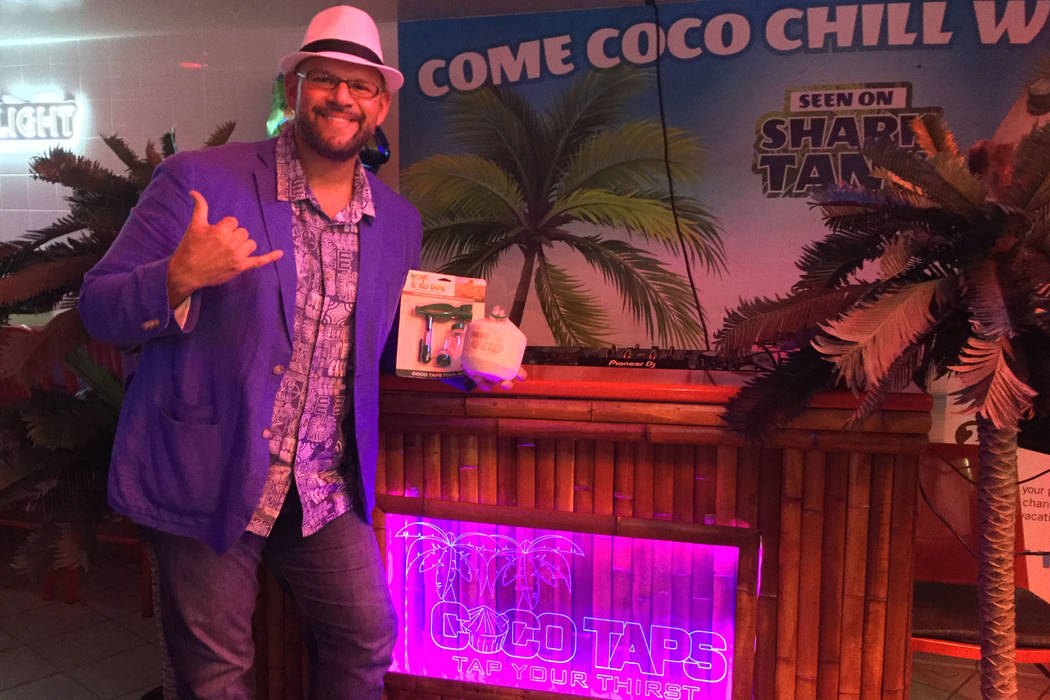 "CocoVinny" Zaldivar says he believes so strongly in his Coco Taps company that he's legally changing his first name to fit the brand.
The 40-year-old Las Vegas entrepreneur's company sells tools that allow users to tap into coconuts at home, as well as ready-to-drink coconuts that have been tapped and branded.
Zaldivar got the idea in 2014. He would regularly drink coconut water after working out but didn't like the taste after it was bottled. Instead, he would hack away at a coconut to drink it fresh — until he broke his stepfather's prized German knife.
Zaldivar had a design and a patent for a Coco Taps toolkit 18 months later. It went on sale on Amazon and the Coco Taps website in 2016.
Soon after, Zaldivar realized he could turn the coconut into a mobile drink with the tap and began selling Thai coconuts inserted with a water bottle-like spout.
CocoVinny said Coco Taps coconuts can be found in more than 60 restaurants and about 20 resorts on the Strip, including the Wynn Las Vegas and The Cosmopolitan of Las Vegas.
After earning about $234,000 in revenue after its first year and more than $300,000 the next year, Zaldivar said, he expects the company to make more than $500,000 this year.
Coco Taps has hit roadblocks; it failed to secure funding from investors on the ABC TV show "Shark Tank" in 2017, with the "sharks" believing Zaldivar's business plan was too complicated. But there was a silver lining.
"It's been amazing for branding," he said. "I think it was the right thing. I don't think any of the sharks got coconut culture …"
Zaldivar said he wants to grow his own coconuts to control the supply chain and plans to bring manufacturing into Nevada from California by 2019.
"We are almost finished with our licensing and inspections with the Southern Nevada Health Department for processing here," he said. "We want to build our own facility."
He also wants to turn Coco Taps into a zero-waste company by 2020.
"There's a lot of waste (in Nevada); a lot of it goes to the landfill," he said, adding, "We want to become part of the solution instead of part of the problem."
Contact Bailey Schulz at bschulz@reviewjournal.com or 702-383-0233. Follow @bailey_schulz on Twitter.