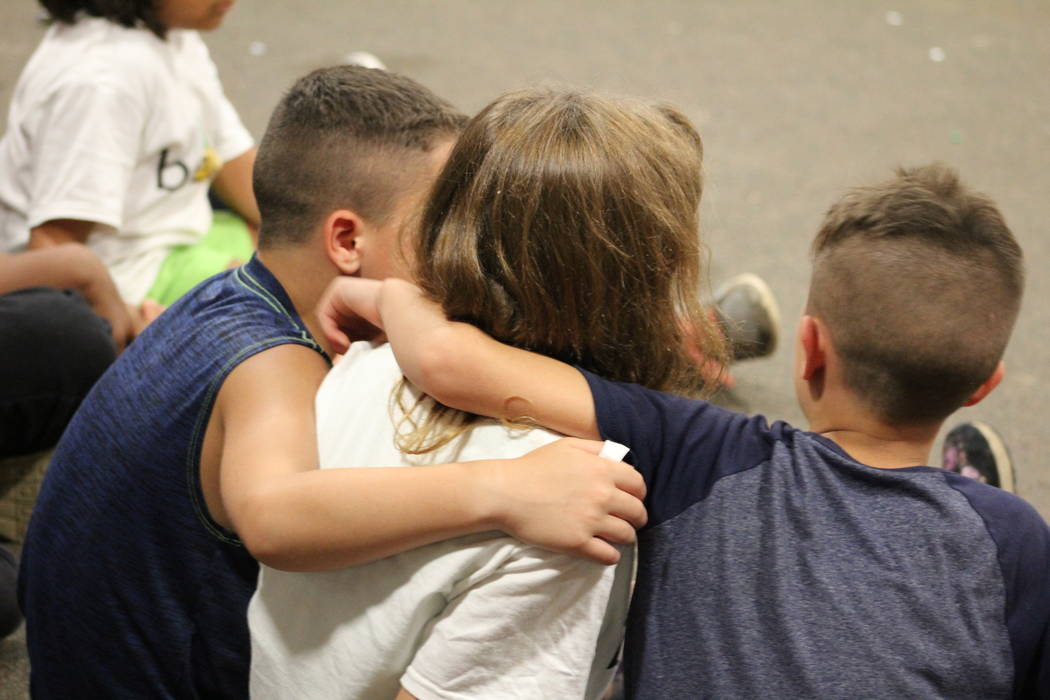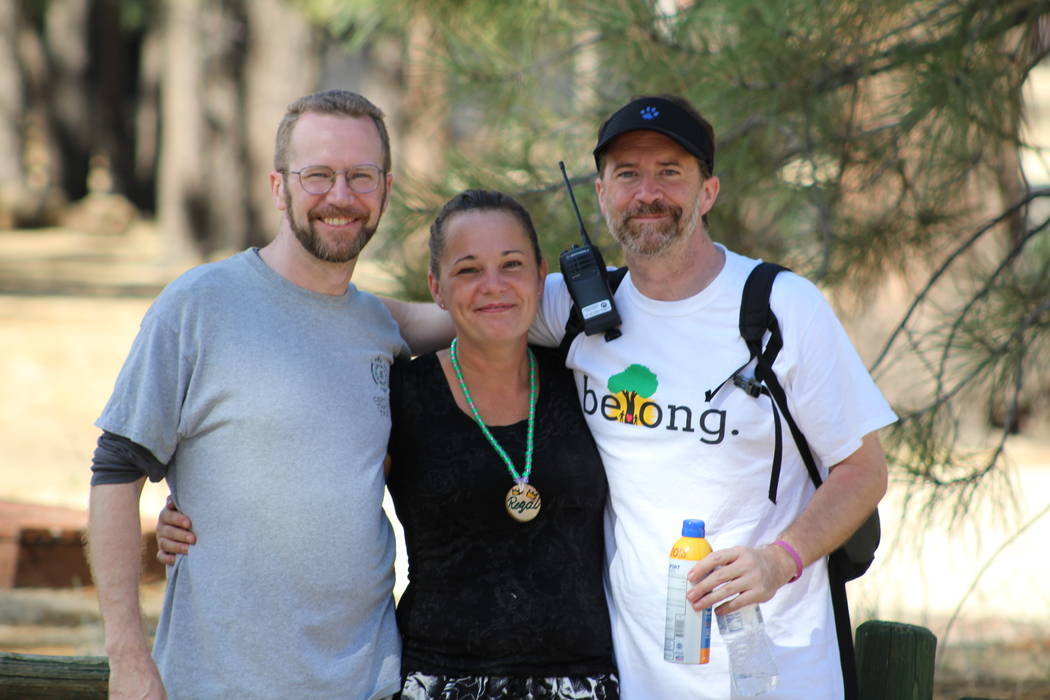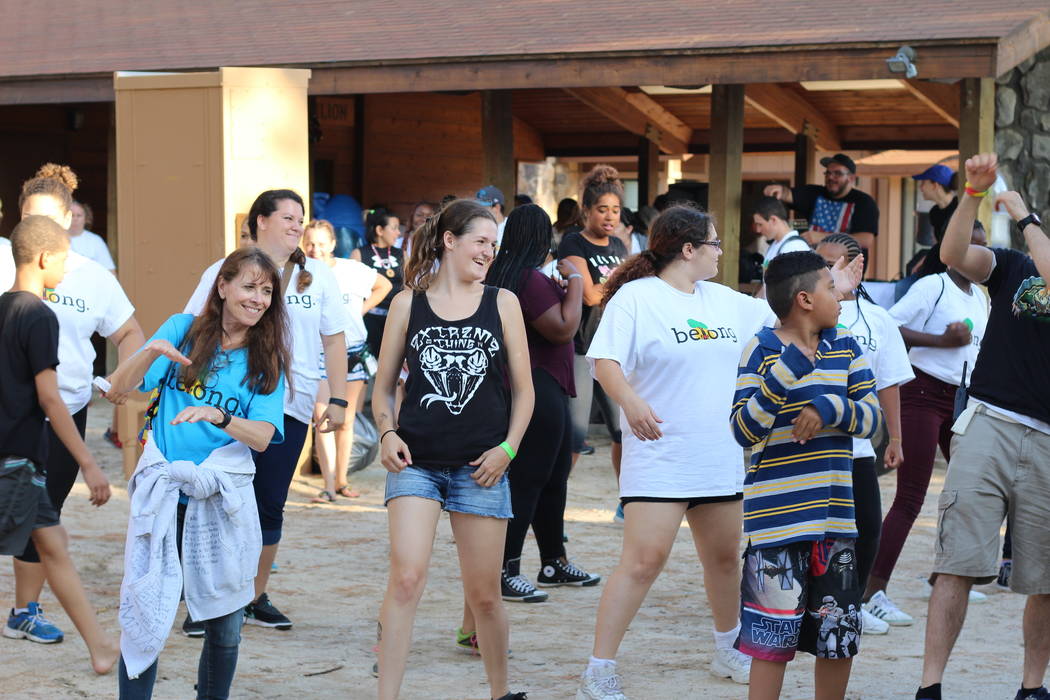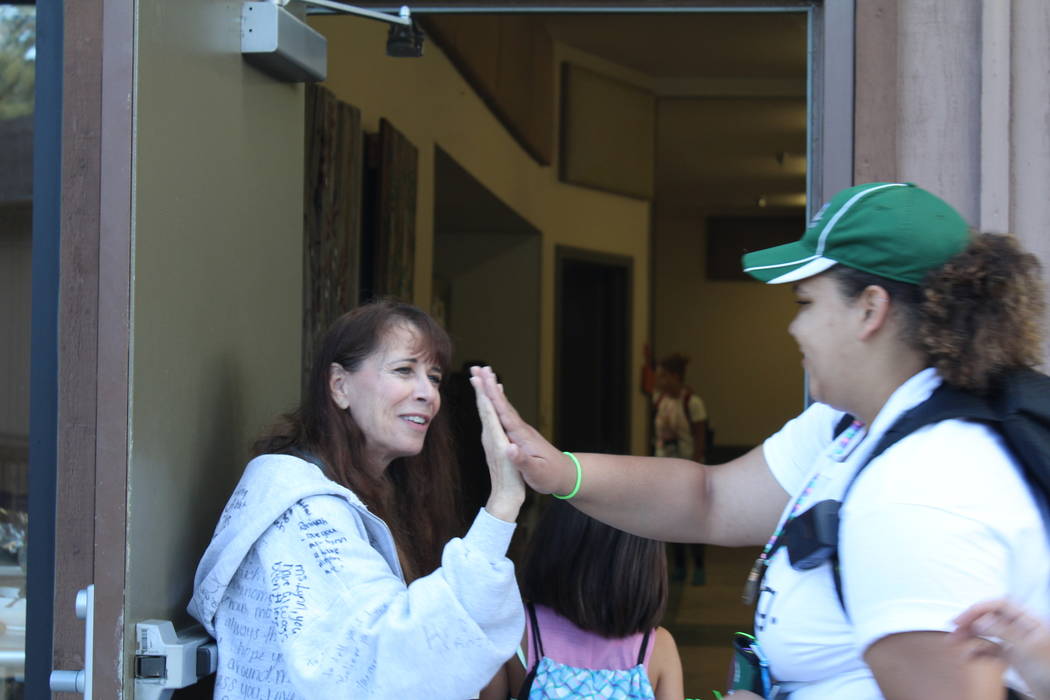 Separated siblings were reunited for a week as part of Camp To Belong.
From July 30 to Aug. 4, brothers and sisters in foster care or different adoptive situations were given the quality time together they often have to go without.
The event included a party in honor of missed birthdays, campfires to foster bonding and scrapbook crafts to commemorate their time together. St. Jude's Ranch for Children has hosted the event since 2008 at Pathfinder Ranch in Mountain Center, California.
"My brother Cole lives 2 miles away from me, but I only see him once a month," said camper Aria Williams, who was adopted 16 and lives in Gardnerville. "My brother Michael lives in Stagecoach. They'd gotten taller since I'd last seen them."
Williams, 18, was set to attend Southern Utah University this fall and used her time at the camp to bond with her younger brothers before she went away.
"It was bittersweet, but we made a lot of memories together," she said.
The camp's founder, Lynn Price, grew up in foster care in Illinois. She was separated from her older sister, Andi; Price didn't know she had a sister until she was 8.
"Back then, the only times we spent time together were supervised visits," Price said. "It was an hour a month at somebody's office or restaurants, sometimes with our birth mother or at a birth-family event."
Neither of the girls was adopted, and they aged out of the system without a sisterly bond.
Price was living in Las Vegas in 1995 when she had the idea of what would become Camp To Belong. While raising her three children, Price volunteered at Las Vegas children's shelter Child Haven and served as a court-appointed special advocate. She noticed two problems with foster care.
"I realized many of the kids talked about using the system as an excuse not to do well for themselves," Price said, "and that even at Child Haven, the siblings were separated on campus. I related to it."
Price proposed the idea for camp for siblings in March 1995. People were skeptical, she said, but Price's sister was supportive of the idea. They had grown closer in adulthood.
Thirty-two kids took part in the inaugural camp that summer at the UNLV dorms.
"These kids just wanted to be together and know there were others in their situation," Price said. "They just wanted to take control of their destinies and be with their siblings."
Since 1995, the St. Jude's has expanded the camp to 10 more locations, including in Australia. Children ages 8-18 who have been separated from their siblings are invited to attend each summer. The camp's staff is made up of volunteers mostly in the social-work field. About half of this year's 28 volunteers are from Henderson, St. Jude's program manager Kevin Nelson said.
The Children's Service Guild of Southern Nevada funded 70 percent of the camp this year, which was attended by 65 siblings.
Price said plans are underway to establish two campsites in Pennsylvania and Idaho.
"I hear now from kids who went to our first camp in 1995," Price said. "They remember. They come from a place where their heart is hardened, and we give them grace. They can just be themselves."
Camp To Belong
Locations: Australia, Colorado, Georgia, Maine, Massachusetts, Nevada, New York, California, Oregon, Washington
Information: camptobelong.org