Namesakes announced for four Clark County elementary schools
October 10, 2017 - 10:33 am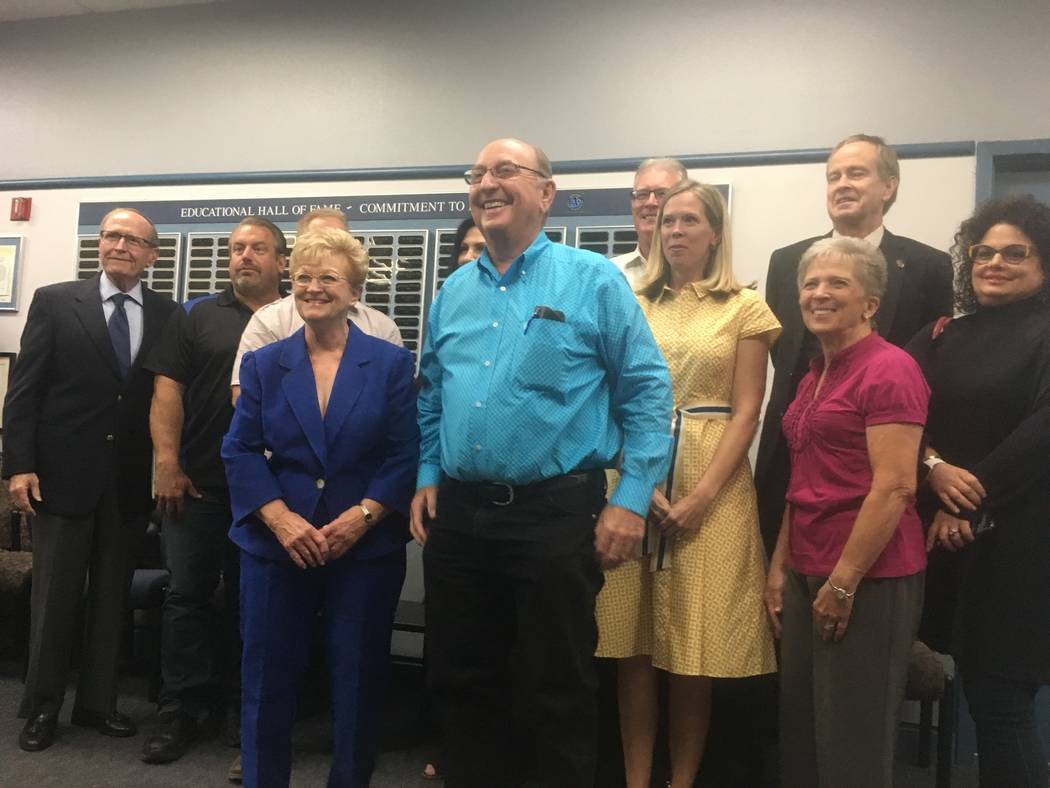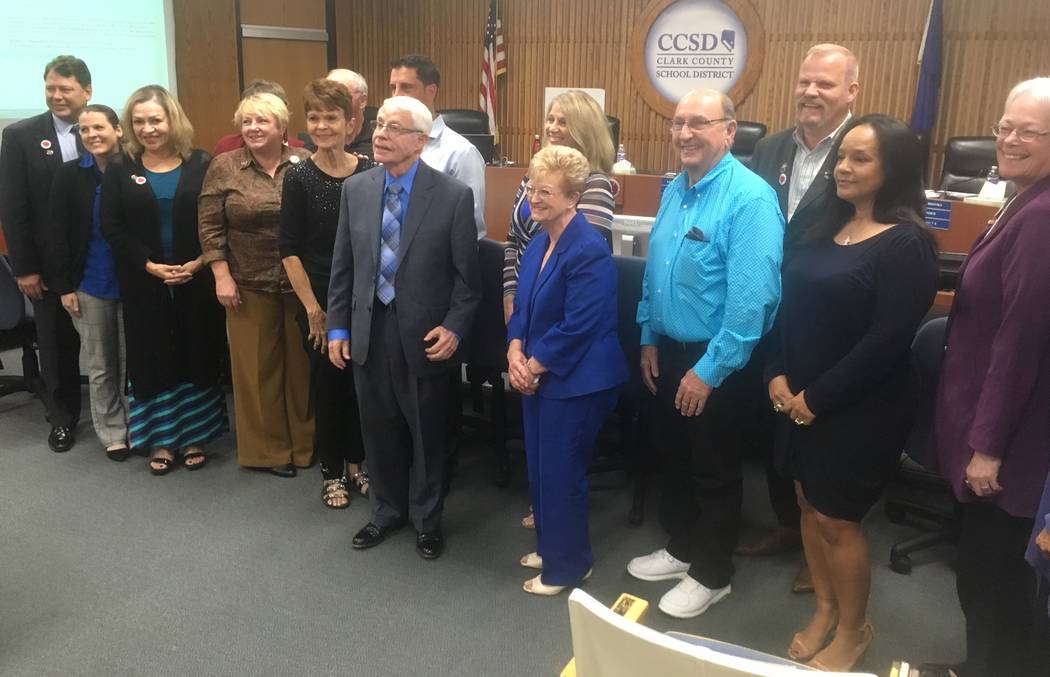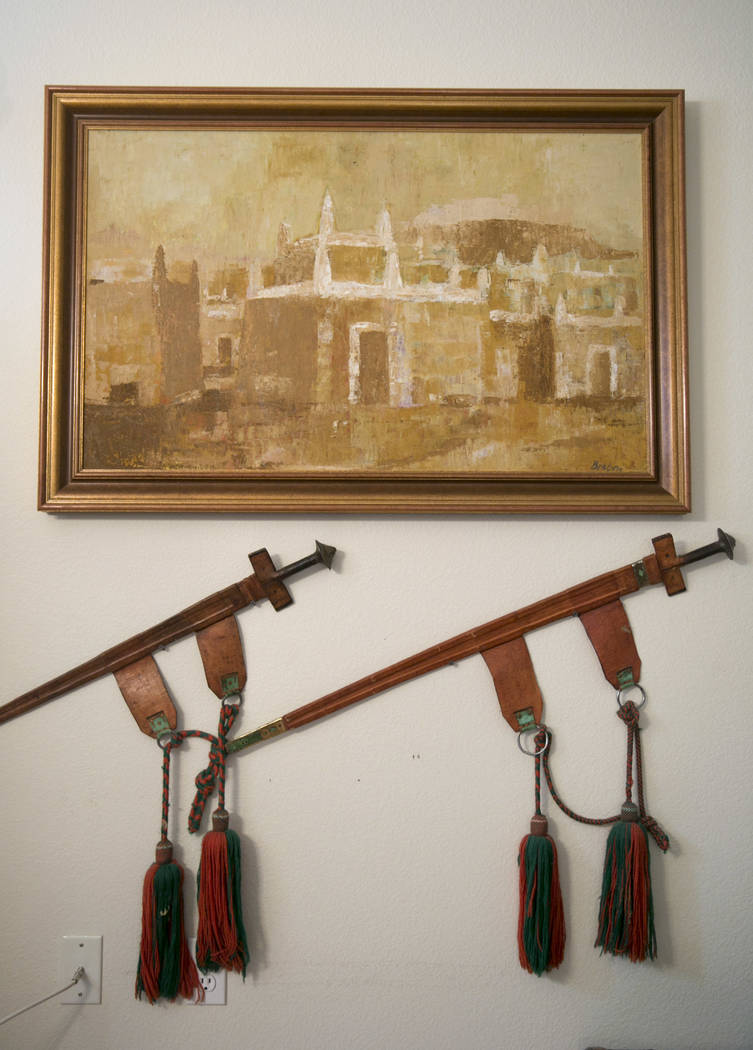 The Clark County School Board recently voted to name four new elementary schools after longtime educators and philanthropists.
Two of the schools will open in Henderson for the 2018-2019 school year. The Henderson namesakes include Robert and Sandy Ellis, who have "adopted" 11 low-income schools throughout the Las Vegas Valley and donate socks and shoes to every student each year, and Shirley A. Barber, a former School Board member.
Namesakes for the other schools are Kenneth Divich, a Korean war veteran and teacher, and Dennis Ortwein, a teacher and administrator for more than 30 years. The district's School Name Committee chose 15 namesake finalists in September from 61 nominations. The board voted at its Oct. 5 meeting.
"Robert and Sandy Ellis are working to ensure that where a student starts in life does not dictate where they end up," said associate superintendent Nicole Rourke. The Ellises have donated over 20,000 pairs of shoes over the course of nearly 15 years, Rourke said.
The couple also has donated $50,000 Rancho High School to help homeless students, as well as a semitrailer for Foothill High School's band to transport instruments.
"(This) makes you humble," Robert Ellis said. "We didn't do it to get a school named after us. Our Christmas was showing up and seeing the smiles on the children's faces."
Ellis Elementary School will open on Beltrada Avenue and Via Italia, near Anthem.
Barber worked on a committee in the early 1990s to address the effects of desegregation that the district implemented in the 1970s; she helped develop the Prime 6 program, which targeted racially diverse schools in west Las Vegas. The program increased school-choice options for students and provided additional funding for six west Las Vegas schools. Barber also developed "prison banquets" so that incarcerated parents could have "the opportunity to stay involved with their child's education during critical learning years," Rourke said.
Barber Elementary School will open at Spencer Street and Pyle Avenue.
Ortwein began his teaching career in 1956. He left in 1966 to develop a teachers college in Nigeria through Ohio University, and he traveled throughout northern Nigeria with two Peace Corps members, performing music for locals, Rourke said.
After returning to Las Vegas in 1968, Ortwein helped develop a plan to integrate segregated schools in the valley and promoted diversity through his work at the interfaith National Conference of Christians and Jews.
"(School integration) was so important because those were the kids that needed the most help," Ortwein said. "You want an even playing field, and it wasn't an even playing field for those kids," Ortwein said.
Ortwein Elementary School will open between Dean Martin Drive and Interstate 15, south of West Cactus Avenue..
Divich, who died in 2010, focused on the students "who were the most difficult to help," said Divich's son, Kurt, said.
Divich Elementary will open at Farm Road and Jensen Street in the northwest valley.
Contact Diego Mendoza-Moyers at dmendozamoyers@viewnews.com or call 702-383-0496. Follow @dmendozamoyers on Twitter.
Overcrowding
The new Henderson elementary schools each will have 53 classrooms to accommodate 850 students and help alleviate overcrowding at nearby schools. Barber Elementary will relieve Roberts, Beatty, Cartwright, Hummel, Bass and Schorr elementaries. Ellis Elementary will relieve Wallin, Wolff and Schorr elementaries.